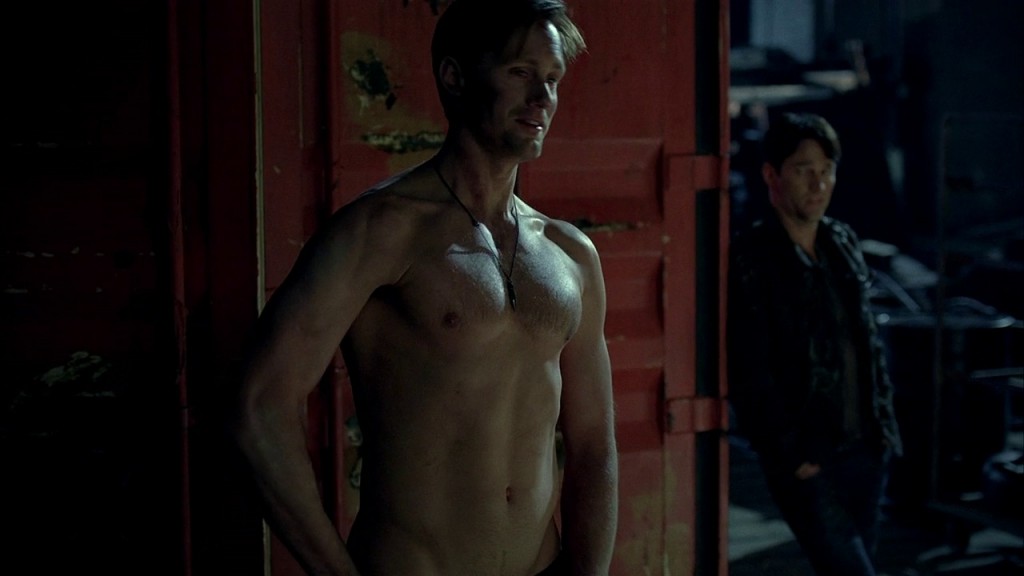 Spoilers for past episodes of True Blood follow
The season five premiere of "True Blood" was Sunday, and I have to say I was a little disappointed. I love True Blood and I'm not going to stop watching it until it's off the air. It remains one of the most entertaining shows on television, and the eye candy is incredible. This opening episode seemed like it took way too much time trying to remind us of every single trailing plotline in this show. Some of them I just don't care about at all. I enjoy Terry and Arlene, for instance, but I don't care about the drama with Terry's marine buddies all experiencing mysterious fires. The drama in the werewolf world also seems like a throwaway plot to me, (did we need to see the wolves eat their leader? – no) but at least we didn't have to deal with the witches or the fairies, and the yokels in Hot Shot are just a distant memory.
Also, I'm going to be frank here, I was really hoping that Tara was dead for good. (You can watch creator Alan Ball explain why they wanted to bring her back as a vampire in this "behind the scenes" video on HBO's website. It's all about putting her in charge instead of having her be a victim.) People has a good overview of the plot this episode, so I'll quote their recap as it would exhaust me to do my own. (You can watch a video recap here.)
HBO's supernatural hit returned Sunday night with its season 5 premiere, and probably the biggest question on everyone's mind was, "Is Tara alive?"

Well to find out, fans had to wait until the end of the hour-long episode, which picked up right where season 4 left off – literally.

Keep reading if you're not afraid of spoilers …

Debbie Pelt's attempt to shoot Sookie failed in the season 4 finale when Tara jumped in front of the gun and took a bullet for her friend. This is where season 5 begins: As Tara lay dying in the kitchen, Pam shows up looking to apologize to her maker Eric. After Sookie and a grieving Lafayette beg Pam to make Tara into a vampire as the only way to save her, Eric's progeny reluctantly agrees and they bury both women in the backyard.

Meanwhile, having done away with Nan Flanagan, Eric and Bill are captured with silver nets by agents of the mysterious Authority. Luckily for the vampires, their captor turns out to be Eric's sister Nora, who's a double agent. After having sex with her brother, Nora takes them to her allies, who provide both with new identities.

Shifter Sam has been taken by werewolf Marcus's pack, who are looking for their leader. They're torturing the bar owner when Alcide shows up and tells them he killed Marcus – and that he deserved it. He also has some news for Sookie: Russell Edgington is still alive.

After being glamored by Rev. Steve Newlin, who is back, gay and a vampire, Jason is saved by his new love Jessica. The two aren't taking their relationship to the next level because she just broke up with Jason's former best friend Hoyt, but they're running in the same circles – and end up at a sorority party together playing drinking games.

As Sookie and Lafayette wait and watch the shallow grave, where they buried Tara and Pam, for any signs of the undead, finally Pam emerges from the ground in her dirty yellow sweatsuit. But there's no sign of Tara until Sookie uncovers her friend who appears totally lifeless. But then Tara jumps out and bites Sookie, who suddenly has a new vampire trashing her kitchen.
[From People.com]
I didn't see Tara bite Sookie at the end of the episode – I saw Tara lunge at Sookie, (which makes sense as Sookie is supposedly irresistible to vampires) and I assumed that Pam would jump out at the last minute and save her. During that scene I was wondering why Jessica hasn't whoosed over to help. She's in the mansion right near them, after all, and she has vampire super hearing.
Some of my favorite parts of this episode were the brilliant quotes from the key characters. The absolute best line was from Pam: "I am wearing a Walmart sweatshirt for ya'll. If that's not a demonstration of team spirit, I don't know what is." I also liked when Jason explained to the co-ed that he shouldn't sleep with her, and when he told gay vampire preacher Steve Newlin that he wasn't interested but let him down easy. Steve exclaimed "I'm a gay vampire American, and I love you Jason Stackhouse." Jason said he was flattered but added "This dog doesn't bark that way." It's the lines that keep this show interesting when the plots drag on, but that's nothing new for True Blood.
Here are some photos of Alex Skarsgard bringing his casual hotness to the street. This man just exudes sex. There are also new photos of Joe Manganiello hosting a pool party, and you can see those here. He doesn't do it for me, so I'm not going to include them. Alex is wearing a Sweden jersey to support his country in the European soccer championship. Unfortunately Sweden lost 2:1 to the Ukraine in yesterday's match. They still have two more matches to redeem themselves, although they're playing strong contenders England and France. I'll be rooting for them and thinking of Alex. Look at these pics – his friends are hot too!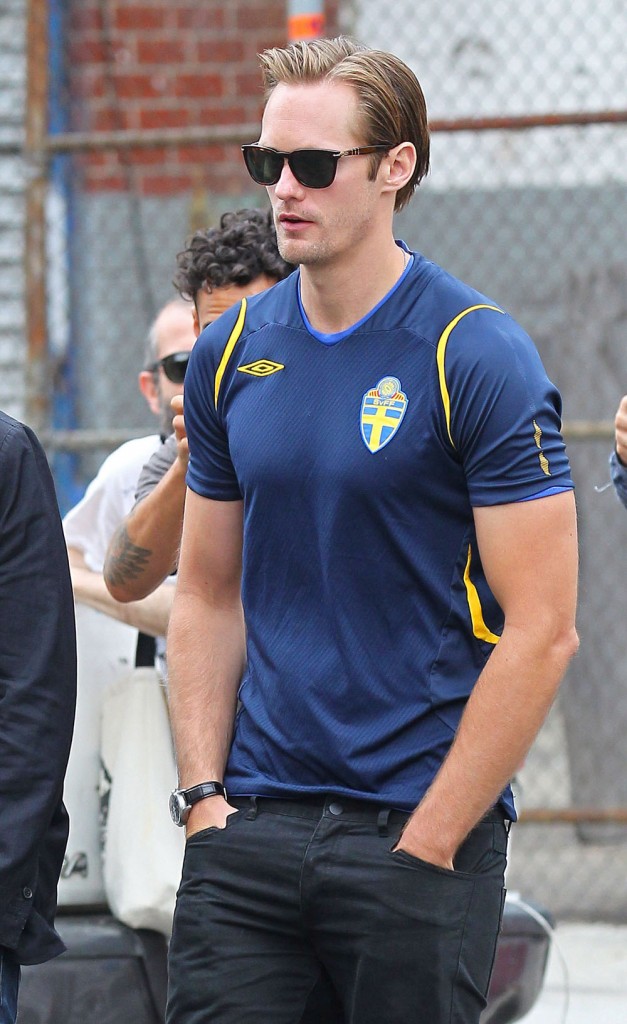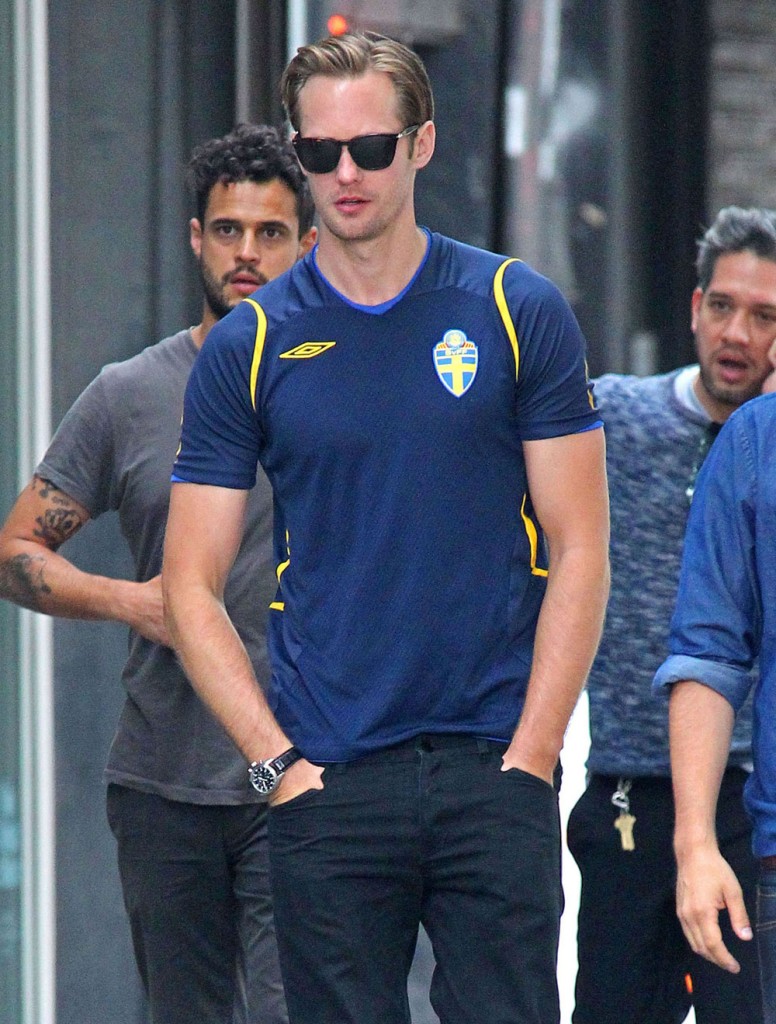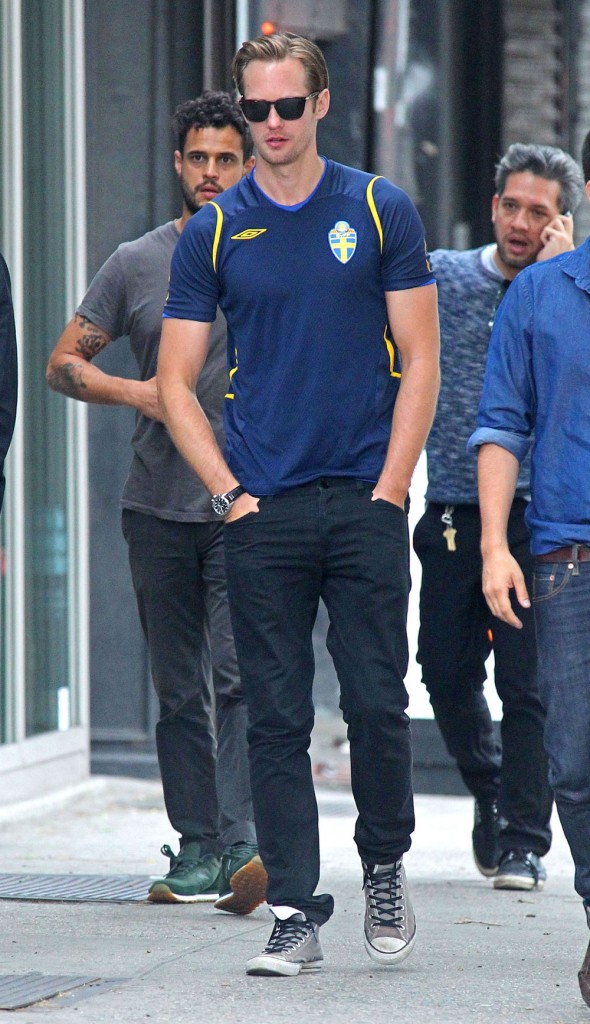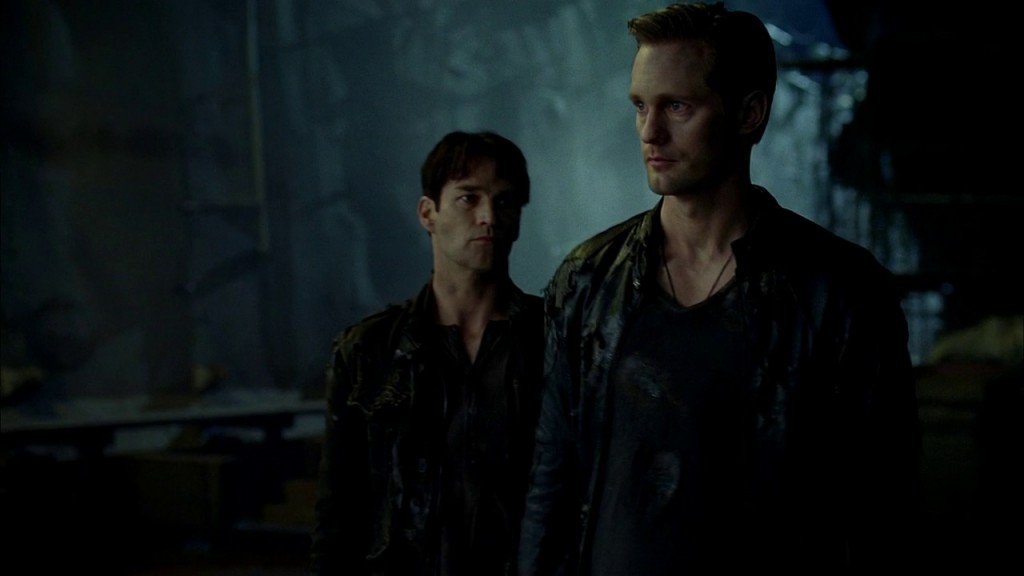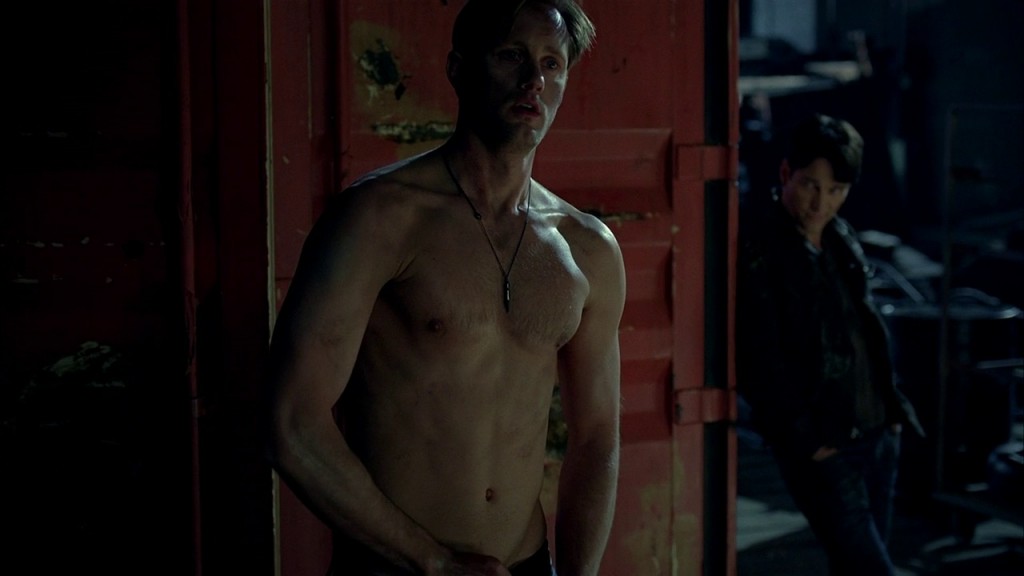 photo credit: Fame Flynet. Screenshots via A-Skarsgard.net