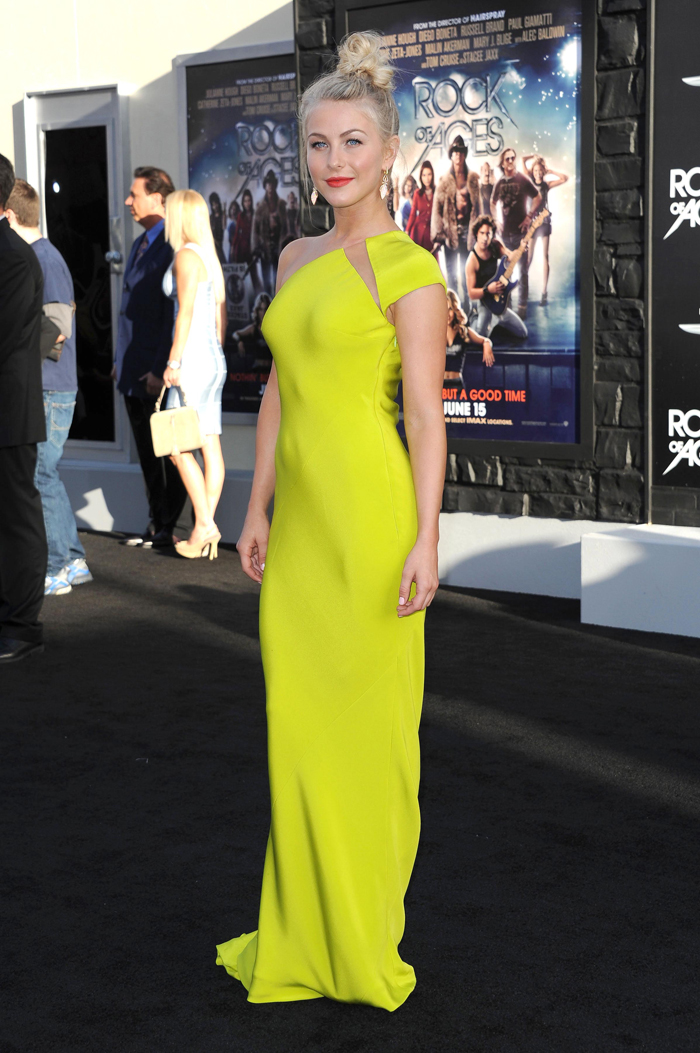 Julianne Hough is still busily promoting Rock of Ages ahead of this weekend's opening, and now the topic of discussion has inevitably come around to her dating relationship with Ryan Seacrest. This story has been forecasted by a 2008 declaration by Julianne of her own enduring virginity when she said, "[I]f you're just with one person, it's only for one good reason, and [waiting to have sex] will strengthen that relationship." More power to her, really. If I had stayed a virgin until marriage, I think that life would be at least slightly less complicated at this point. Just saying.
So my question is this — even though 3+ years later, it's none of our business whether or not Julianne is still a virgin; yet I'm still admittedly curious about whether or not Ryan would be fine about not having sex with Julianne after they've been dating for two years. Of course, I'm not intending to seem judgmental right now, but it's strange that an alleged virgin would wear this braless, underwearless dress to a premiere, right? Regardless of Julianne's sexual status, she has now framed her argument in terms of being initially "afraid" of dating Ryan Seacrest because he is so "rich and powerful":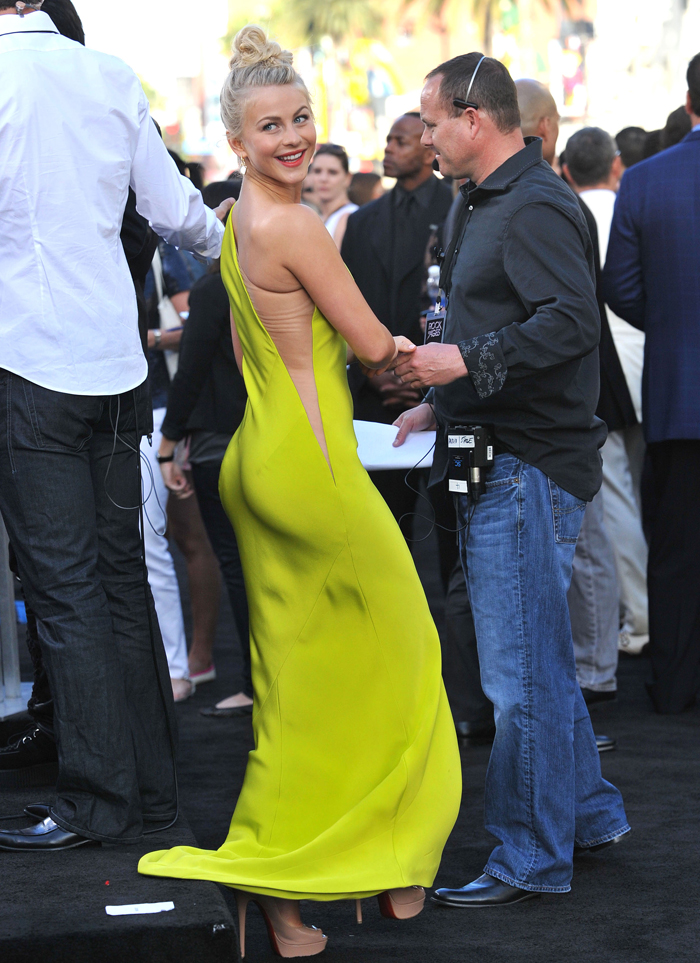 Julianne Hough admits she was afraid of dating Ryan Seacrest — because he's so rich and powerful.

The star insists she was never worried about Seacrest being 14 years older than her but resisted a relationship because of his wealth and clout in Hollywood.

"I've never dated anyone my age but Ryan is definitely the oldest man I've dated. Age is irrelevant I think," she said.

"Mutual friends would be like, 'You guys would match perfectly.' And then eventually when I was single, he emailed me. I was very cold. I was nervous about dating him because he is a very scary person. He's powerful and influential. I was like, 'No, no, no' but it just ended up happening. Our inside joke is that we have to schedule scheduling hanging out. But it somehow works."

Julianne was raised Mormon and had a strict upbringing, and though she is more relaxed now, she admits some of the lessons have stayed with her. "We learned about being humble, thoughtful and grateful, always to see the good in people. No sex before marriage, no drinking alcohol, no drugs, no dating before you are 16, pornography is not good. The thinking is there are certain things that pollute your mind, that aren't giving you great direction.

"I still try to be a good person — yeah, I like a glass of wine with dinner and I don't think there is anything wrong with that. I think a lot of rules are to guide and protect people from going too far, I know where my limit is — everything in moderation."
[From Showbiz Spy]
From this latest interview, I would probably infer that "everything in moderation" in relation to Julianne's perceived vices would mean that she's possibly having sex at this point. I mean, she's already admitted to drinking wine, which is a Mormon no-no, so it's not too far of an assumption to conclude that she might have taken the "no sex before marriage" ban out of circulation as well. Just a thought, and I'm still wondering if Ryan will ever put a ring on it.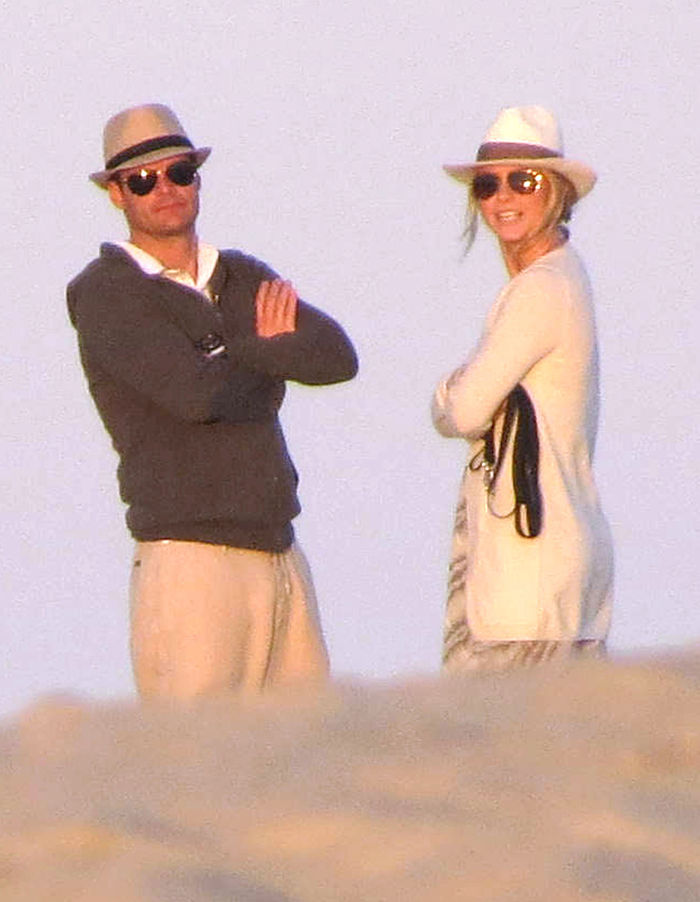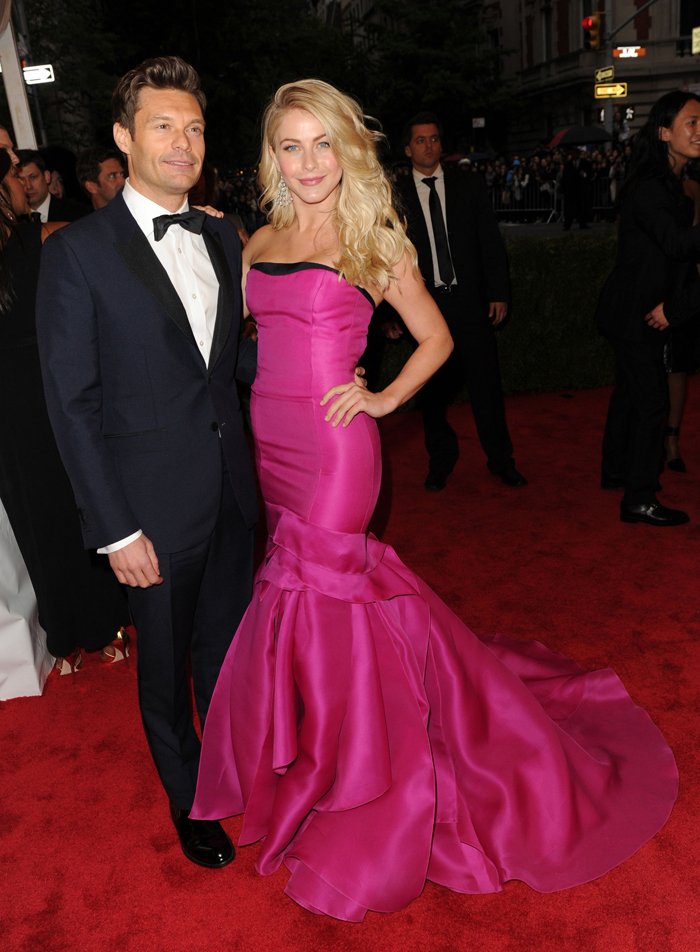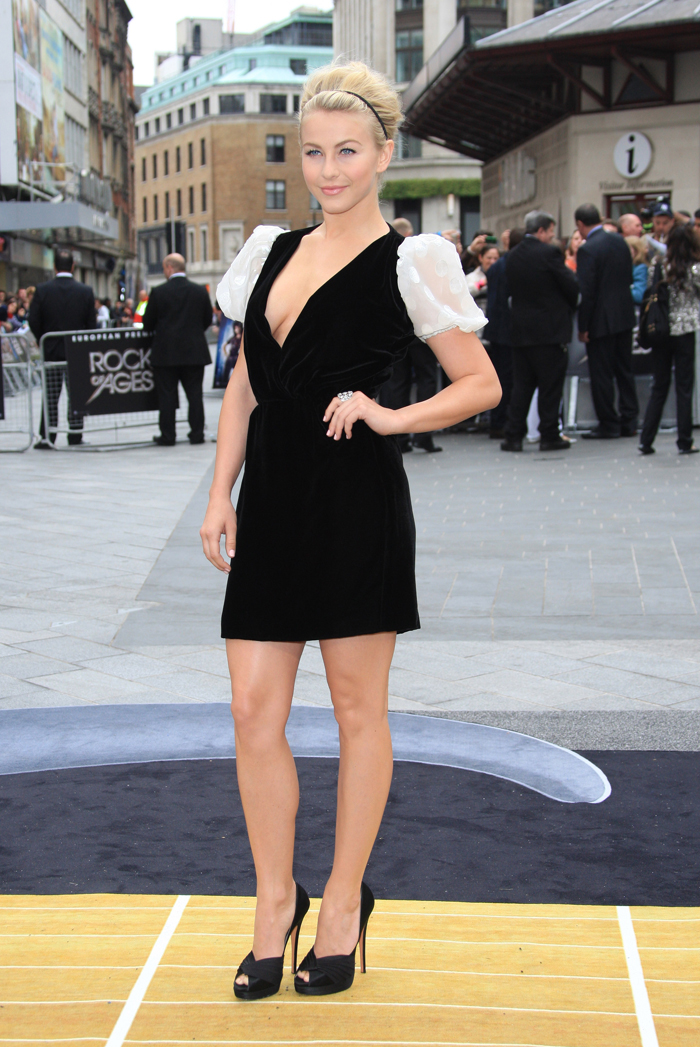 Photos courtesy of Fame/Flynet