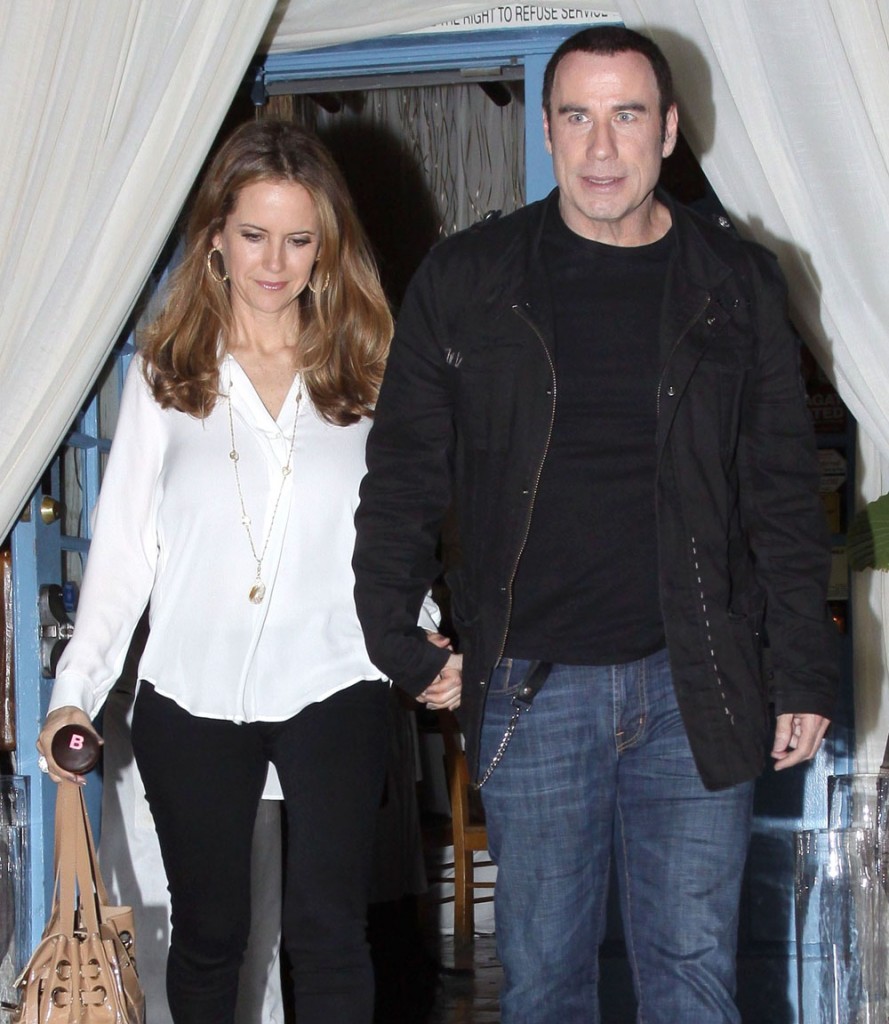 Whenever I think of Kelly Preston, I remember the nonsense she spouted during her first interview after she gave birth to son Benjamin, who turns two in late November. Kelly is 49, and I don't believe the conspiracy theories about how she didn't carry Benjamin. I think the reality for Kelly is that she lives deep in denial in the bowels of Scientology and she's so suppressed her "reactive mind" that she doesn't have one of her own. The lady sounded completely brainwashed to me. (Watch the video and/or read what I wrote on this last year if you'd like more background.)
While countless masseurs, employees and random men have come forward with stories of being sexually assaulted by John Travolta, I believe that Kelly willfully kept herself in the dark and that she decided to believe his explanations when the issue came up. After all, her "religion" discourages critical thinking at all costs. She is not used to questioning anything, and she's been living under that set of rules for decades. Even if her old friend Nicole Kidman offered her an exit strategy from her marriage, I doubt she'll take it.
All that is preface to this story from the National Enquirer about how Kelly is considering accepting Oprah Winfrey's offer for a family reality show on the OWN network. She reportedly thinks it will go a long way toward convincing the public of the happy family image she has of her life with John, when he's not disappearing for trips to the spa. We heard that Oprah is gunning for a famous family to have a reality show on her flailing network, and that she's approached Travolta, Will Smith and Tom Cruise. If Kelly has her way, the Travoltas might just accept the offer. Here's more, thanks to Mike Walker in the National Enquirer, who broke this story:
Embattled Kelly Preston – devastated by the avalanche of allegations that hubby John's gay… yet still desperate to somehow save her beloved family – told pals she's now a definite "maybe!" Said a source: "John has a thick skin when it comes to these gay headlines, but Kelly suddenly realized that bringing cameras into their home might be the perfect way to show that she and John are a real husband and wife in a tight-knit, loving family. But while Kelly's gung ho on the idea, she's having a hard time convincing John – who's refusing to have his private family life viewed under a microscope." Kelly still harbors doubts about whether a reality show would be good for her family, but she's wavering, so stay tuned!
[From The National Enquirer, print edition, Mike Walker's column, June 25, 2012]
John has the right idea, and I get the feeling that Kelly goes along with whatever he wants. This isn't a Dina Eastwood situation. R
Meanwhile there's been all sorts of news about Travolta. We heard last week that he had a six year affair in the 80s with a male pilot, whose ex lover came out publicly with the story. Travolta's former secretary also confirmed the story on the record. The Enquirer [via Radar] is reporting that John's ex, the pilot, is ready to tell all with a memoir, and that he's fielding offers now. They speculate that this could be the last straw for Kelly, but I would imagine she's had plenty of last straws.
Also, do you remember how there was drama when two of Travolta's accusers fired their lawyer and defected to Gloria Allred? The original lawyer, Okorie Okorocha, is suing Allred for poaching his clients. In new court documents he alleges that he was close to reaching a settlement between one of his clients and Travolta's camp. The stipulation in the settlement was that Travolta's name would never be used, and that there would be a stiff non-disclosure agreement attached to the money. Of course.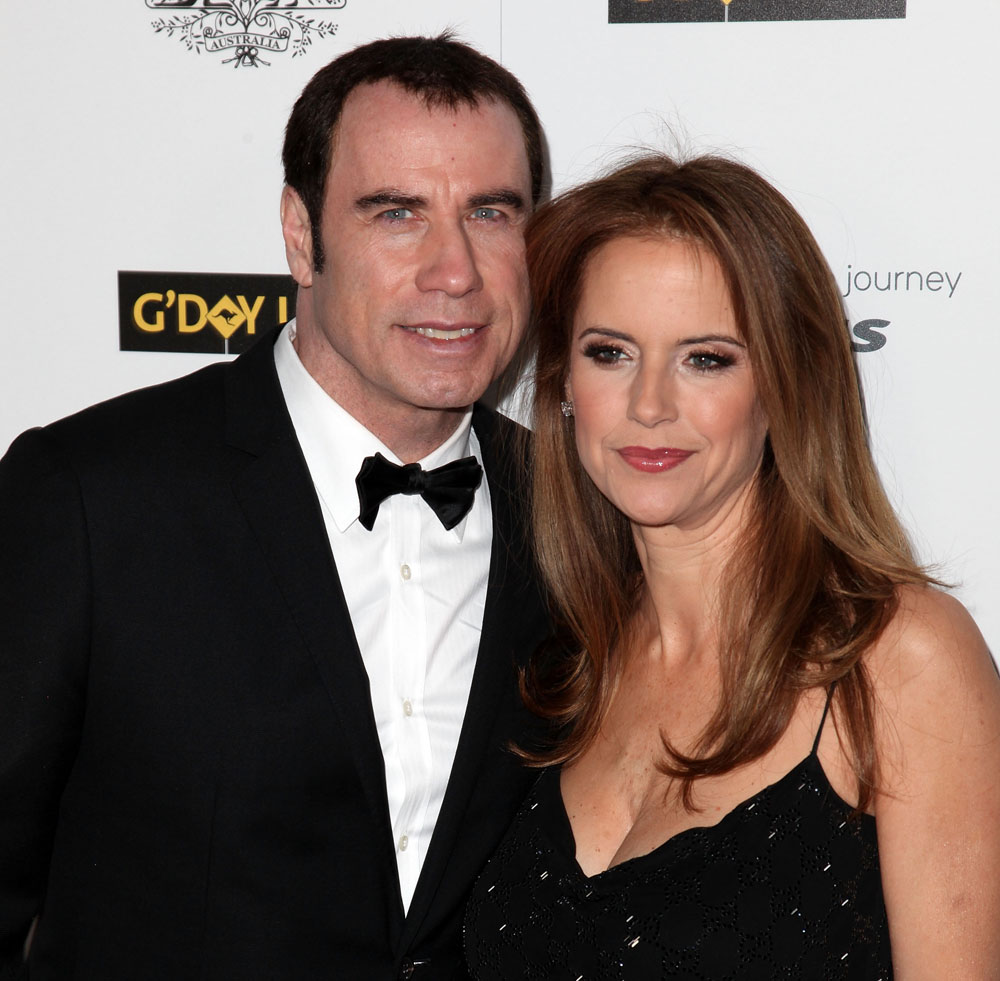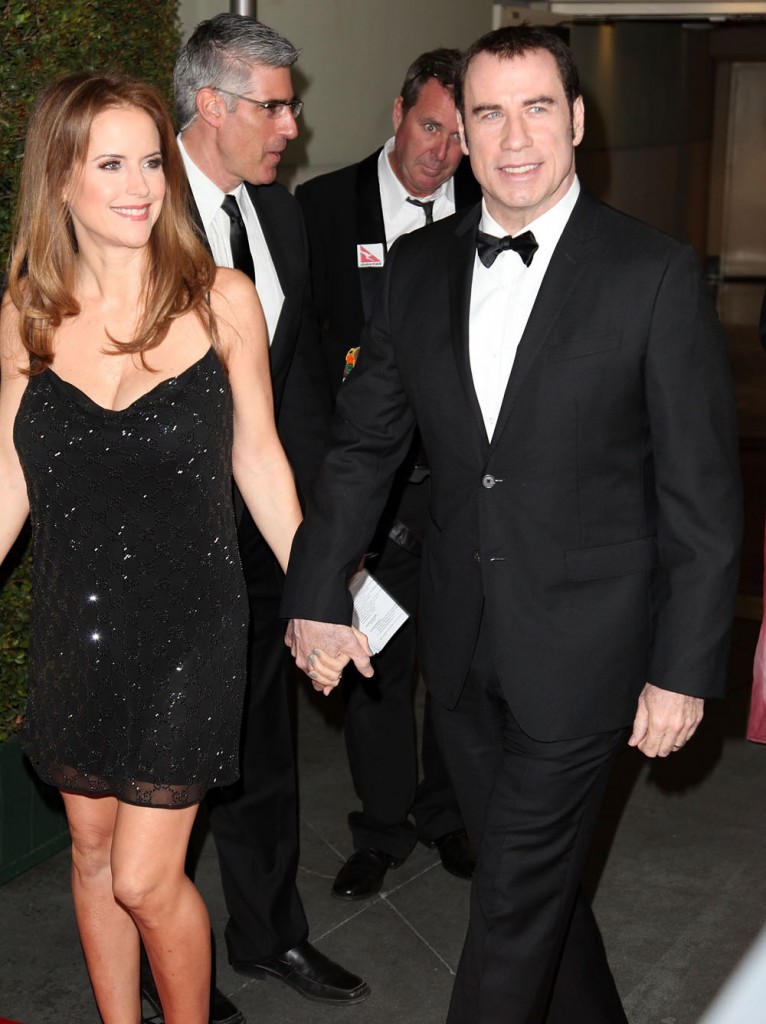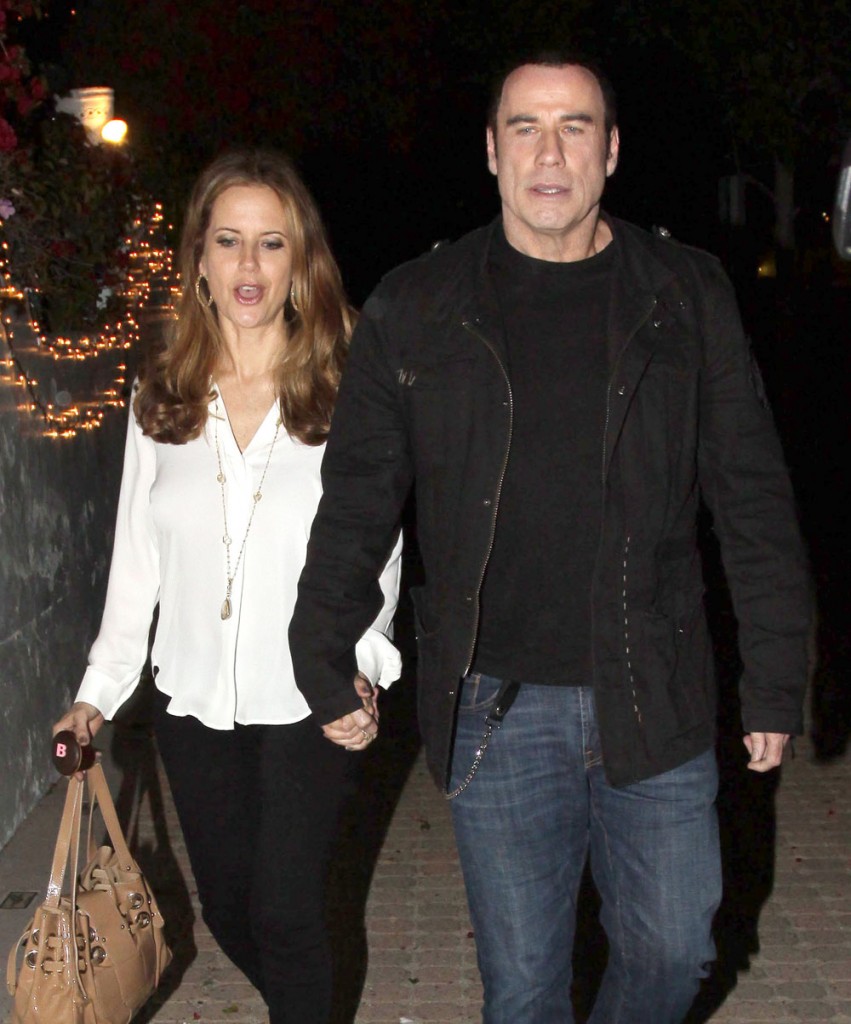 These event photos are from 1-14-12. Credit: WENN.com. They're also shown on 4-25-12. Credit: FameFlynet, Inc.