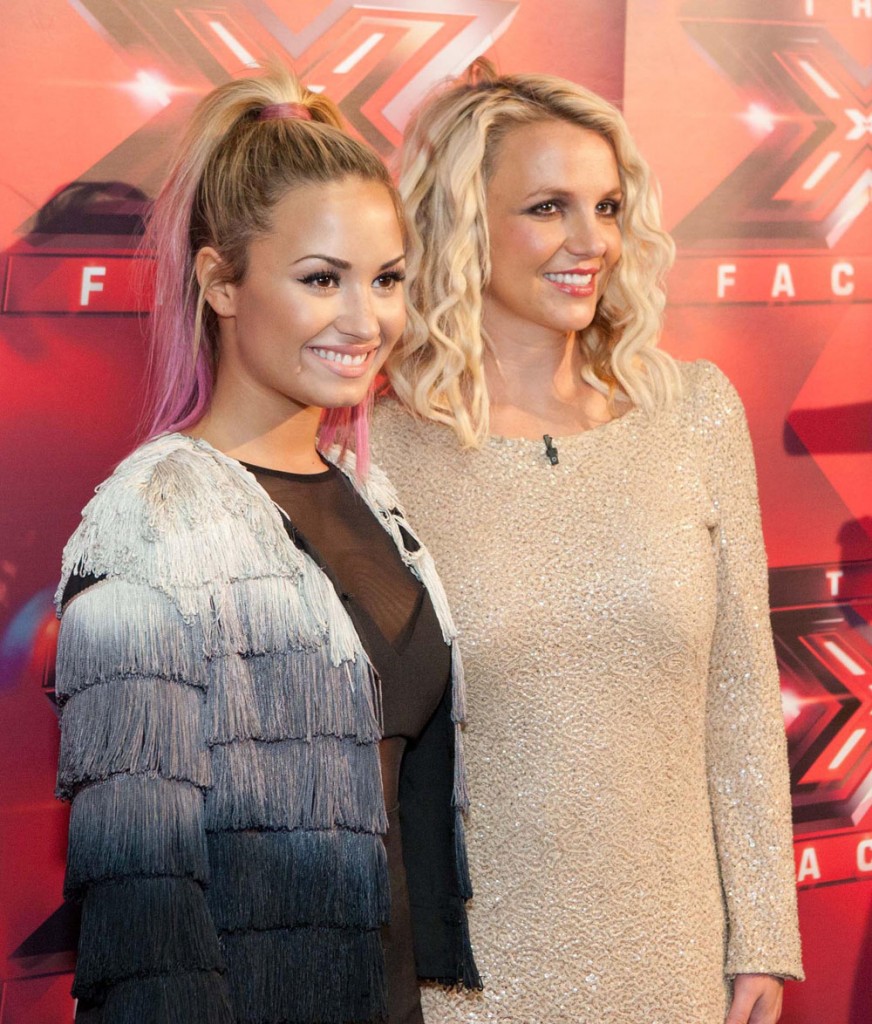 Britney Spears and Demi Lovato did a brief photo op outside of X Factor auditions in San Francisco over the weekend. We got to see how they're dressing for the show and both of their outfits fell flat for me. Britney's shapeless nude lace dress with the short scalloped hemline is not flattering on her hot figure, (I've mention that I hate those straight up and down dresses) but she looks great compared to Demi Lovato. What the hell is Demi wearing? She has like an ombre bolero jacket with tiered fringe and 3/4 sleeves over a black dress with mesh cutouts at the neck and stomach. Red Carpet Fashion Awards reveals that this dress, even the shoes, are all from TopShop. You too can afford to look like total crap.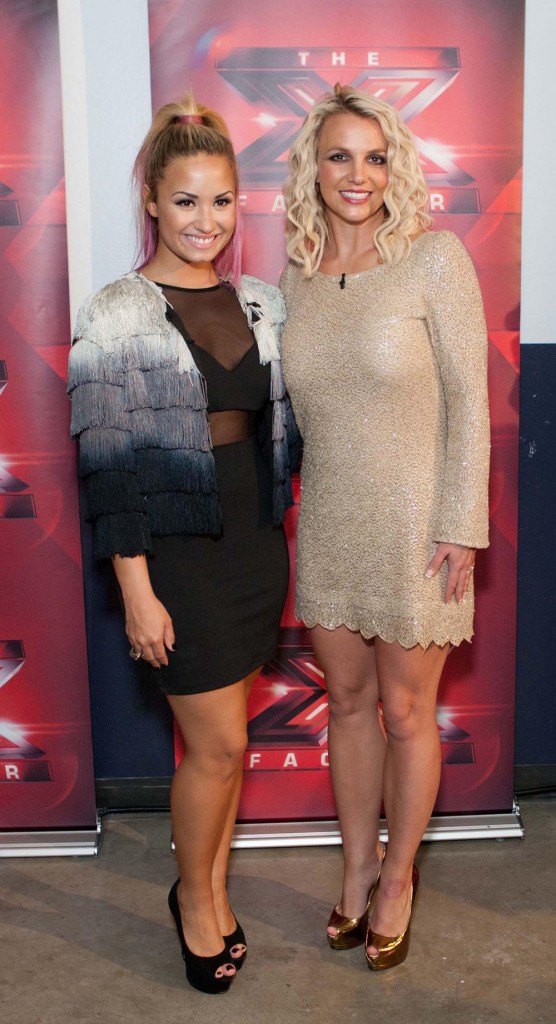 In terms of Britney's dress, which is Lorena Sarbu, it's not as cute as the little white Azzedine Alaia number she wore last week, but it's not bad. At least she's not wearing one of those super tight unforgiving dresses she favors. Britney's hair and makeup also look decent, although I'm not fond of the smudged liner under her eye. The X Factor's styling team includes Ken Paves on hair, a makeup artist named Kristofer Buckle, and stylist June Ambrose. So Britney and Demi have a team of people helping them here. Can you tell? It's obvious with Britney, since this is what she looks like when she styles herself.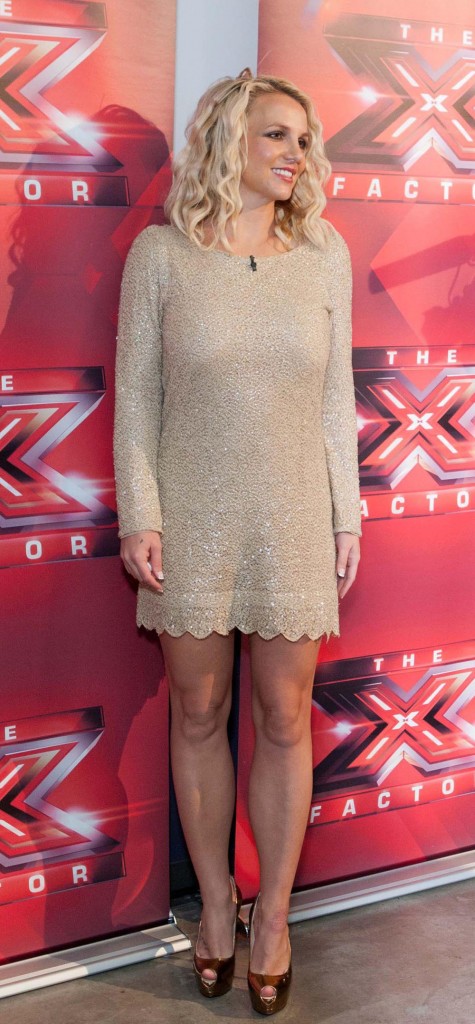 These two look like they get along well, or they're at least able to tolerate each other. We haven't heard any news of a rivalry on set. Demi recently retweeted this photo on the X Factor set. They look happy and cute together, and Britney looks more "with it" than we've seen in the past. We'll have to see how this season plays out. I'm honestly a little excited to see it. The X Factor's second season premieres on September 19.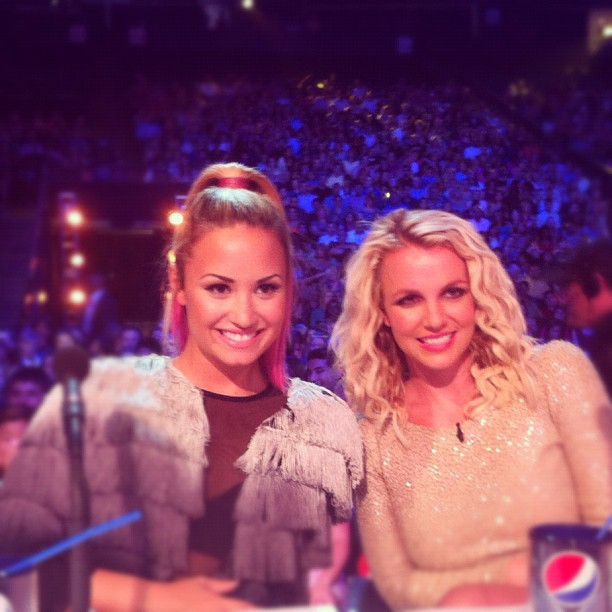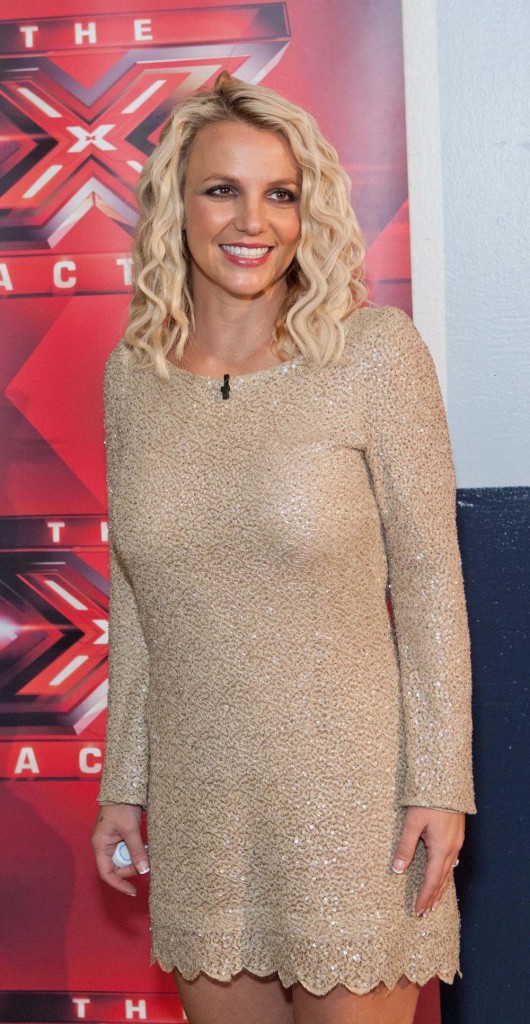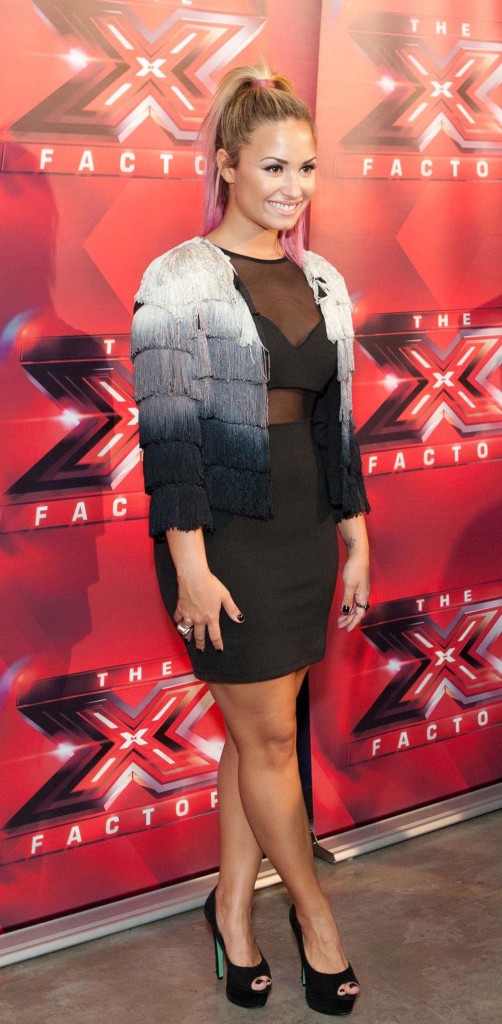 photo credit: Drew Altizer/ WENN.com