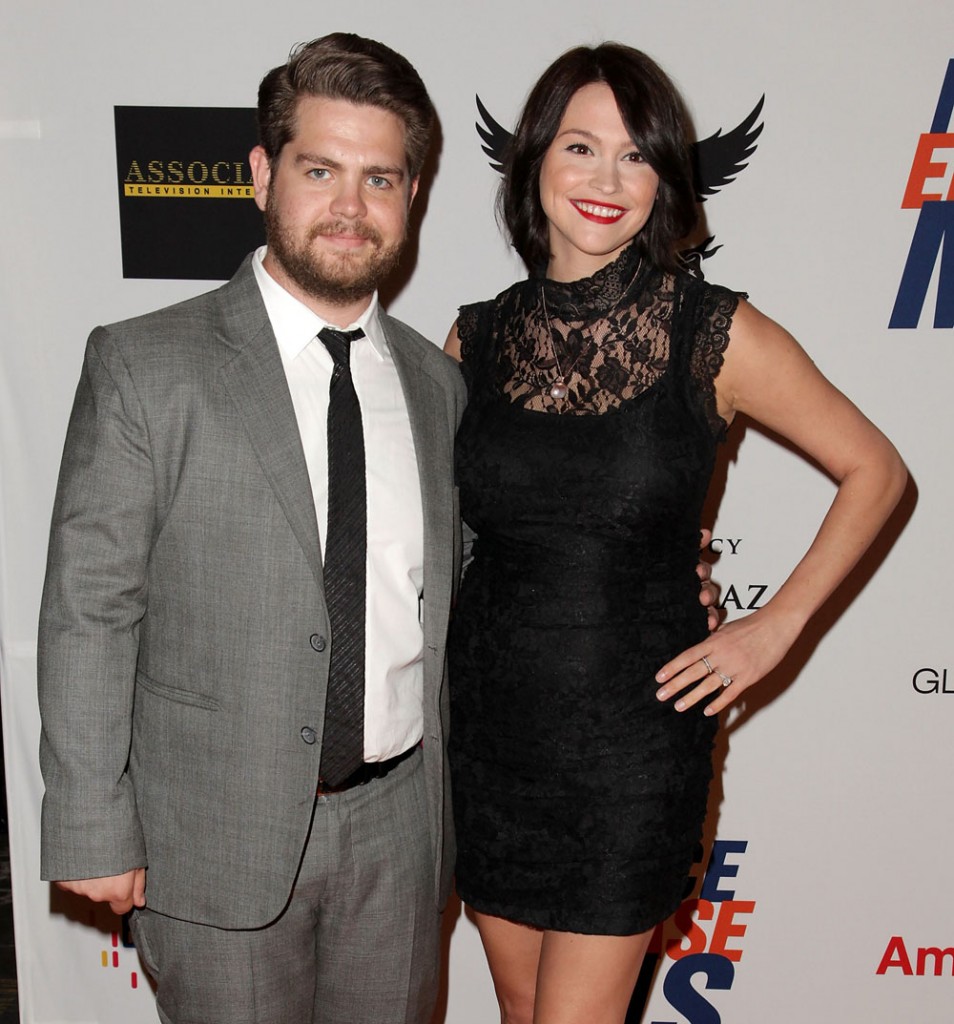 New dad Jack Osbourne has revealed that he was recently diagnosed with Multiple Sclerosis. Jack and his mom, Sharon, did an interview with Hello! Magazine discussing Jack's medical condition and the ordeal he's gone through since finding out the news. Jack and his fiance, Lisa Stelly, welcomed daughter Pearl Clementine on April 24th and he found out he had MS just two weeks later. He was diagnosed after losing over half his vision in one of his eyes. Here's more:
Reality TV star Jack Osbourne has been diagnosed with multiple sclerosis.

The 26-year-old discovered he had the disease after losing 60 per cent of vision in his right eye.

And speaking to Hello! magazine, he told of his shock at the diagnosis but said he is refusing to let it get him down.

Jack, who recently became a father for the first time said at first he went through all different emotions when he was waiting for the diagnosis.

He said: 'While I was waiting for the final results, I got really, really angry.

'The timing was so bad. I'd just had a baby, work was going great – I kept thinking, "Why now?"

'Then I got really sad for about two days, and after that I realised, being angry and upset is not going to do anything at this point – if anything it's only going to make it worse.

'Adapt and overcome' is my new motto.'

He said his fiancé Lisa – who gave birth to their daughter Pearl two months ago – has been very positive and supportive.

And she told the magazine: 'Jack will have to change his life for the better – get healthier, not get stressed.'

Multiple sclerosis affects the brain and the nervous system and destroys layers between the nerves in the brain and spinal cord which stops impulses being carried around the body.

It can result in blindness, slurred speech, muscle weakness and a loss of coordination.

And Jack's parents Sharon and Ozzy said they were still struggling to come to terms with the diagnosis, with Sharon even blaming herself.

She said: 'I keep thinking, "what did I do wrong? What did I eat or drink when I was pregnant?" I feel like it's somehow my fault.

Ozzy added: 'If it was me, you'd think: "Ozzy had a reputation and it caught up with him," but Jack is such a good guy.'
[From The Daily Mail]
Montel Williams was on The Dr. Oz show recently and he said that when he was first diagnosed with MS doctors told him he would be wheelchair bound, and that he wouldn't live past a certain age. A few years ago, he revealed that he was so ill from the disease that in 1999 that he contemplated suicide. He even tried to jump in front of a taxi at one point but the driver narrowly avoided him and helped him to the curb. Now Montel is thriving and living well with MS. The disease has a different course for all sufferers, it can wax and wane, and it affects people in many ways. I guess I'm saying that I hope that Jack can be like Montel, healthy and strong. It must have taken a lot of courage for him to go public with the news and I hope that his health improves. He's always seemed like a decent guy to me.
Jack tweeted this photo of his daughter on June 14. So cute!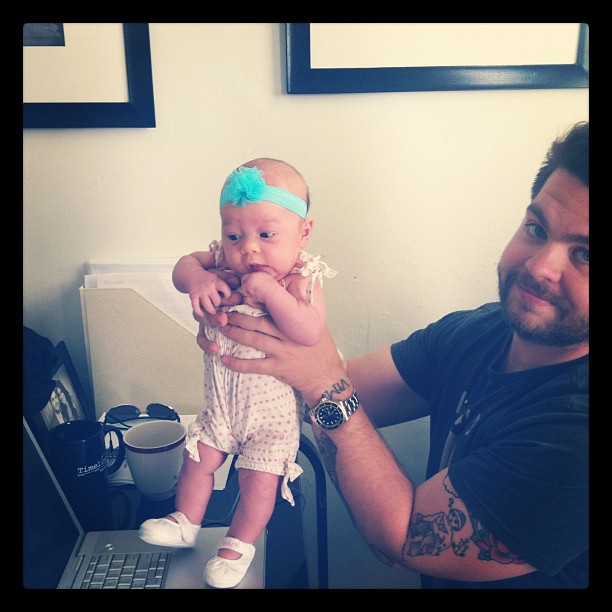 These photos of Jack out with his mom, Sharon, and his fiance, Lisa Stelly, and their baby are from 6-3-12. Credit: Fame Flynet. Jack and Lisa are shown at the Race to Erase MS event on 5-28-12. He presumably knew he had MS at that point and wasn't ready to announce it yet. Credit: WENN.com