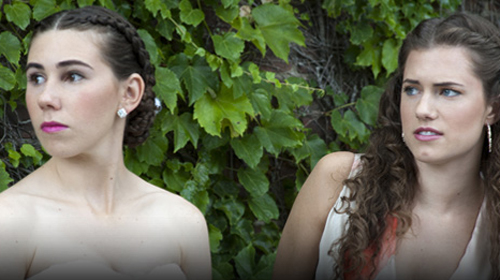 Major spoilers for "Girls" season finale follow
Did you guys watch "Girls" this season and did you like it? I'm asking at the start of this story because I don't have a lot of nice things to say about it and I'm trying to stall a little. Plus I'm open to other opinions. I wanted to like it, and I did for a few episodes. I get that it's somewhat groundbreaking, and somewhat "real" (for a certain demographic of privileged hipsters with too much time on their hands.) It felt awfully self indulgent to me without being that entertaining. It's only a half hour show but every week it felt longer. I found the characters whiny, hard to relate to and unlikable. They did things that made me cringe, especially the lead character Hannah, the show's writer/creator Leah Dunham. The only character I cared about was Shoshannah, but she's not enough to get me to watch another season of this mess. (And it has been renewed for another season.)
There were some great lines in this final episode though, I have to admit. I was baffled at the big wedding to cap off the season. Jessa probably married that guy just to get her green card, but I tell you I just don't care. If I never find out another thing about these characters, I'll be glad. I'm going to quote Ken Tucker at Entertainment Weekly here, because he likes the show and I want to provide a counter viewpoint. I don't want to just complain, like Hannah. Maybe I just don't "get it." Here's more: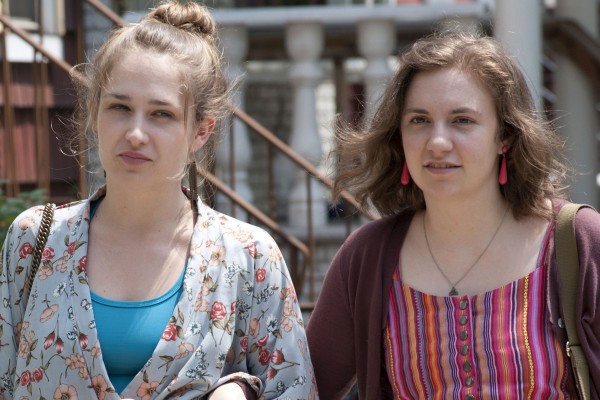 The arc of the first season of Girls was an undulating one. The Lena Dunham comedy-drama-mixology-experiment commenced, in its first two episodes, as an indie film in half-hour chunks, then ventured further into sitcom territory without dropping its thoughtfulness, and in its finale managed to balance the funny, the serious, the absurd, and the poignant in a strikingly surprising, effective conclusion.

The episode, titled "She Did," continued to increase the importance of one character — the delightfully grumpy Ray — who managed to make a love connection with Shohanna and also deliver the night's wisest punchline. The latter was delivered to his employee, Hannah, who decided to spend a bit of down-time at her job at Ray's coffee shop by reading a book. Chastised about this by the boss, Hannah began her excuse by saying "I just thought — " only to be cut off by Ray: "Don't 'just think' — that's an extremely unattractive trait of your generation." Once again, Dunham demonstrated the way she can dramatize the way some people look at "her generation," criticize it, and still end up embodying its best aspects. As Hannah, Dunham is frequently adorable; for proof, I offer the moment when she approached her girlfriends, all dolled up and sing-songing, "Mah shoes match mah dress — kind of!"

The surprise wedding of Jessa to that jerk Thomas was, to me at least, truly startling. But everyone on-screen rolled with it, especially Shoshanna, who lost her virginity to Ray over the course of events. Indeed, Dunham structured the "mystery party" like a Robert Altman film, with lots of overlapping dialogue and simultaneous subplots including Elijah confessing to Hannah that "I did give you HPV" primarily so that the scene could peak with Hannah delivering the line, "Let's consider it water under my vagina." (Or maybe the true shocker was Marnie smooching with Bobby Moynihan??)

Hannah and Adam seemed on the verge of a breakthrough in their relationship ("I'm very moved," he said, witnessing Jessa's marriage, and he wasn't kidding; neither was he when he told Hannah she was pretty, a good writer, and a good friend), but once again, were on different wavelengths, or not quite in emotional synch. Just as Adam was willing to commit, Hannah was feeling most frightened of him — the ferocity of his general life-force, which is a polite way of saying his raging mood-swings combined with his flatteringly intense interest in her. Adam Driver really sold the speeches Dunham wrote for him here, the way he had become so livid that Hannah didn't appreciate herself, and didn't comprehend his feelings toward her — couldn't believe that someone could like her as much as he does. Who'd have thought, at the beginning of the season, that Girls would become a kinda-great love story about two people who aren't sure when the other one is feeling the love?
"Anything could happen," said Adam at the start of the episode. No kidding: BAM! I almost saw that truck coming, didn't you? Adam's injury, and his ability to remain furious with Hannah even while writhing in pain, capped off the season in just the sort of open-ended manner Girls excels at maintaining. Eating wedding cake on the beach in the final seconds, I wanted Jon Hamm's Don Draper to teleport next to her and give her some buck-up-kiddo advice.
[From EW]
So Hannah's boyfriend got hit by a car, just like the author she called "lucky" last week for earning such a great personal story after her boyfriend committed suicide. How anyone can find a character like that "adorable" is beyond me. Some of you may like this show and find it refreshing. It's certainly unlike any other show on television. I have a hard time watching people complain, whine and fight about petty things. Maybe Dunham thinks it's clever to poke fun at herself as a younger, presumably less thoughtful person. I just couldn't get on board and am relieved that the season is over. Prior to "Girls" I never knew what "mumblecore" meant. I wish I remained ignorant.