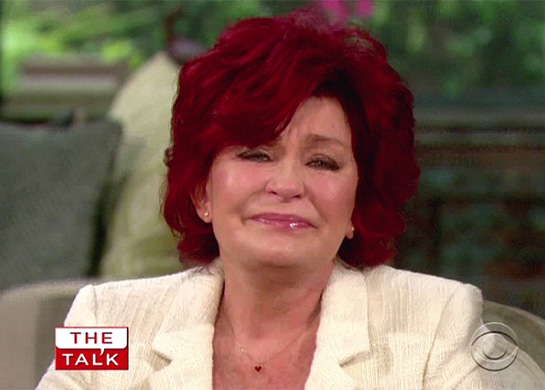 We just heard yesterday that 26 year-old father of one and former reality star, Jack Osbourne, was recently diagnosed with Multiple Sclerosis. MS is an autoimmune disease that destroys the myelin sheath of the nerves, causing all sorts of neurological problems in sufferers. (Here's a link to a quick explanation by Dr. Oz of how the disease can progress.)
As some of you mentioned in the comments, MS has several different types which vary in severity. In his Hello! interview, Jack revealed that he has "relapsing remitting" MS, which is considered the "mildest" form of the disease, relatively, and is characterized by doctors as "very treatable." In the interview and in some of his tweets after the news came out, Jack sounded like he was keeping positive about his diagnosis. He said "I've got too many responsibilities now to dwell on the fact that, in 40 years, I could be in a wheelchair. You have to take it a day at a time." He did mention that his mom Sharon was taking it very hard, though, and seemed to blame herself:
"My uncle on her side has MS and, the way my mum is, she thinks that somehow it's her fault. Both my parents were handling it way worse than I was; they were pretty shaken up about the whole thing. They felt upset for me more than anything, and with the timing being so horrible, so soon after [his daughter] Pearl's birth."
In a recent appearance on her show The Talk, Sharon couldn't keep it together at all when talking about Jack's MS. He got the diagnosis about a month ago, and it's obviously still hitting her hard. She thanked everyone for their well wishes for Jack. "Thank you to everyone for all their good wishes. It's been amazing … for Jack 'cause I really believe that vibes of prayer help." Sharon also cracked me up a little when she said "What I'm doing is not helping anyone because I'm just feeling sorry for myself. So we have to think positively." I normally don't like Sharon at all, but this made me feel for her as a mom. For all you can say about The Osbournes being crass so-and-sos who love to pick fights with people, they sure are a tight family.
Jack also tweeted thanks to people who have supported him throughout this. He also wrote in his new motto #adaptandovercome.
For those of you who know about MS, like our reader Lin who was also recently diagnosed, Jack revealed his treatment plan in Hello!. He said he's "about to start a medication called Copaxone, which is a daily injection – a huge amount of fluid that I'll have to self-inject. It helps control inflammation." He also said that "A huge part of MS is lifestyle. Eat healthily, don't drink or smoke, exercise and minimize stress… Everyone should be doing this." Good advice, and stay well, Jack, Lin and all our friends who are battling MS and other chronic diseases. It can't be easy and we're thinking of you.
The Sun has a surprisingly nice article today featuring profiles of three young MS sufferers, like Jack. Oh and he's going to be on The Talk Wednesday to discuss his illness.
Jack is shown out yesterday with his fiance, Lisa Stelly, and their dogs. Credit: Nathanael Jones, PacificCoastNews.com