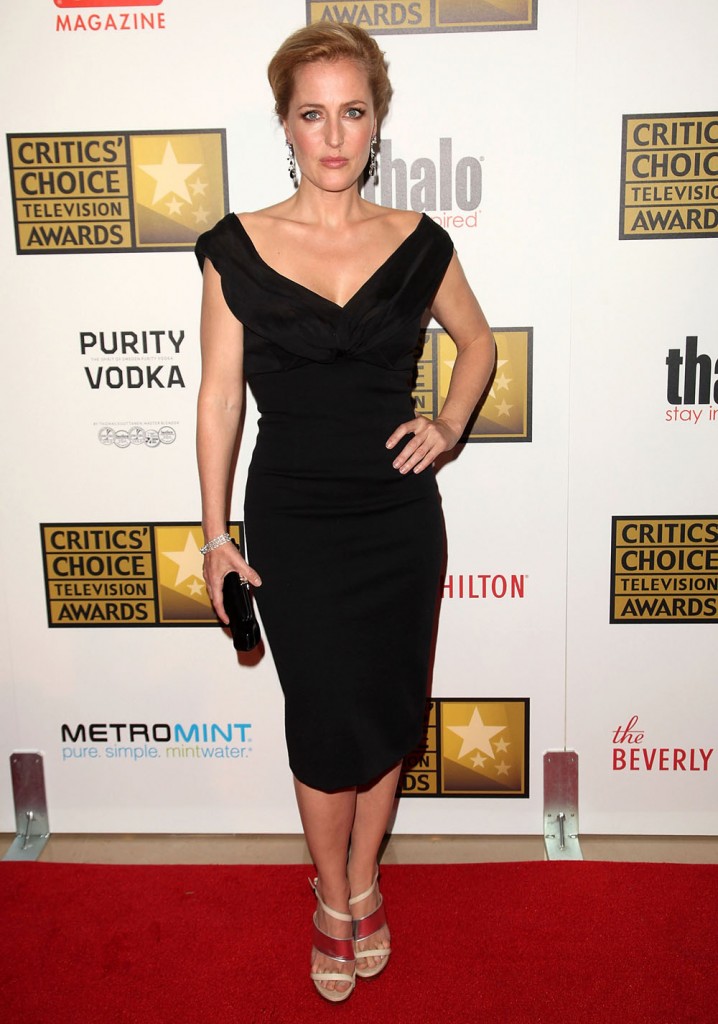 Here we have some more photos from the Critics Choice TV Awards, which were last night in LA. Here's a link to a complete list of winners, which made me happy as a few of my favorite shows won. As Kaiser mentioned in her earlier fashion coverage, "Community" was awarded best comedy and "Homeland" won best drama. (Kaiser got me into that show recently and I subscribed to Showtime and basically watched it on demand for a week straight. I couldn't stop until it was finished.)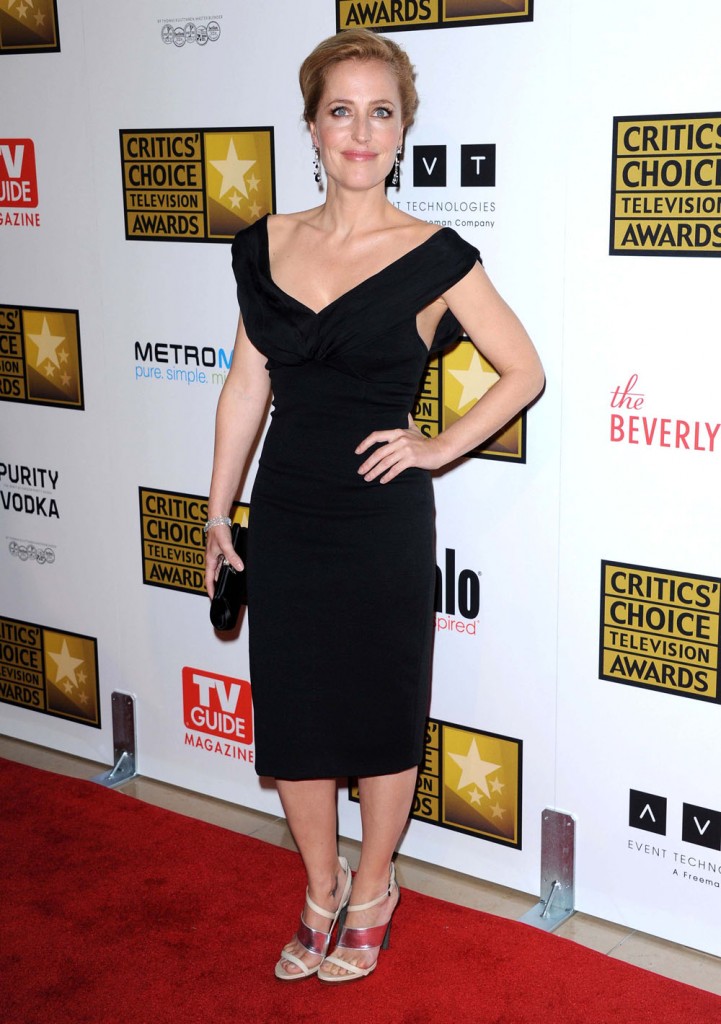 Gillian Anderson was nominated for best actress in a movie or miniseries for her incredible performance in "Great Expectations." I really enjoyed that adaptation on Masterpiece. (And did you see "Birdsong" too? Excellent.) That award went to Julianne Moore for "Game Change." (You can see Julianne's outfit in this earlier post.) Gillian was amazing looking in a sexy off-the-shoulder black dress with a sweetheart neckline. I love her silver and white shoes with diagonally placed straps, and her gorgeous drop earrings. More than that her styling is just incredible.
She's probably had a little something something done to her face, she's 43, but it's subtle and almost perfect. Look at her skin, it's glowing! Give me exactly what she's having, in the same amounts. Also, in terms of her makeup, is she wearing those individual false lashes here? They don't look overdone and I love her pink lips and cheeks.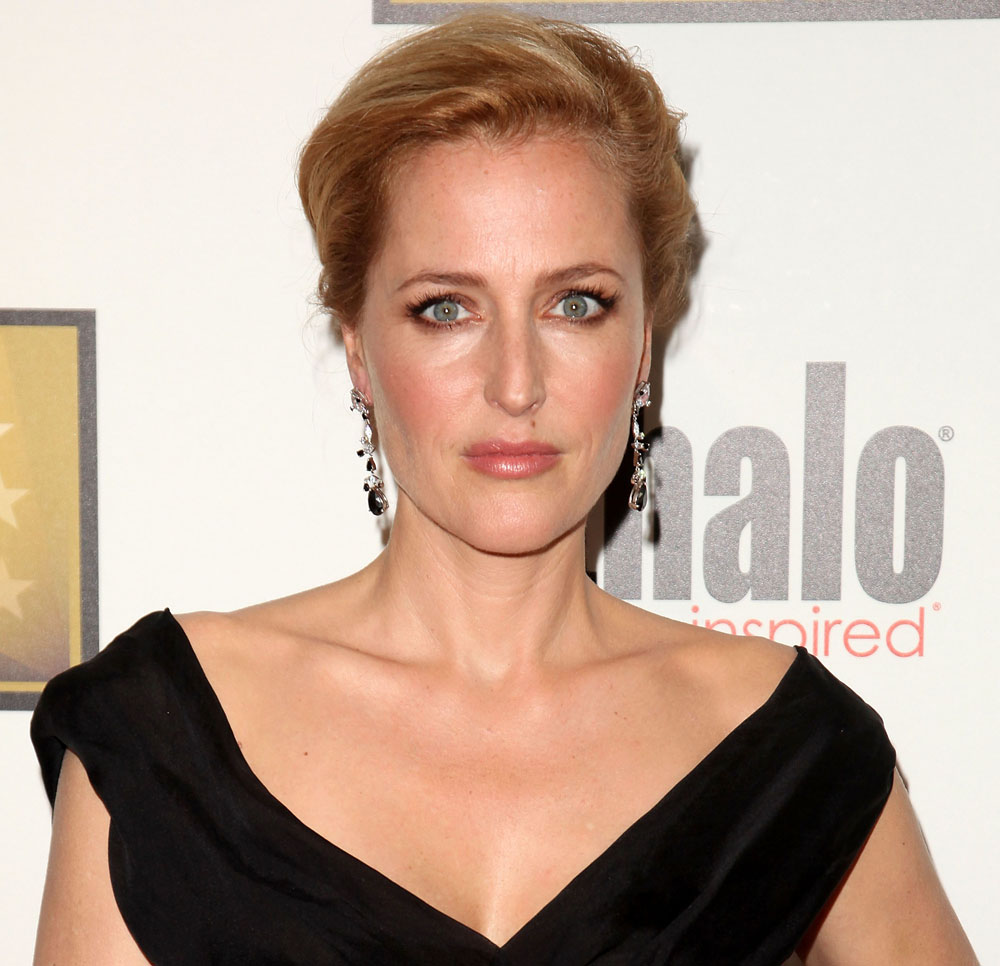 Ginnifer Goodwin was annoyed-looking, as is usual for her, in an offbeat Viktor & Rolf gold and black scalloped striped sequin gown with a mesh v-neck cutout. How the hell do you describe this dress? I feel like I'm unable to do justice to it with mere words. This woman is always trying to wear fashion-forward dresses and just looking bizarre. Look at her shoes. They have bows on them. Bows!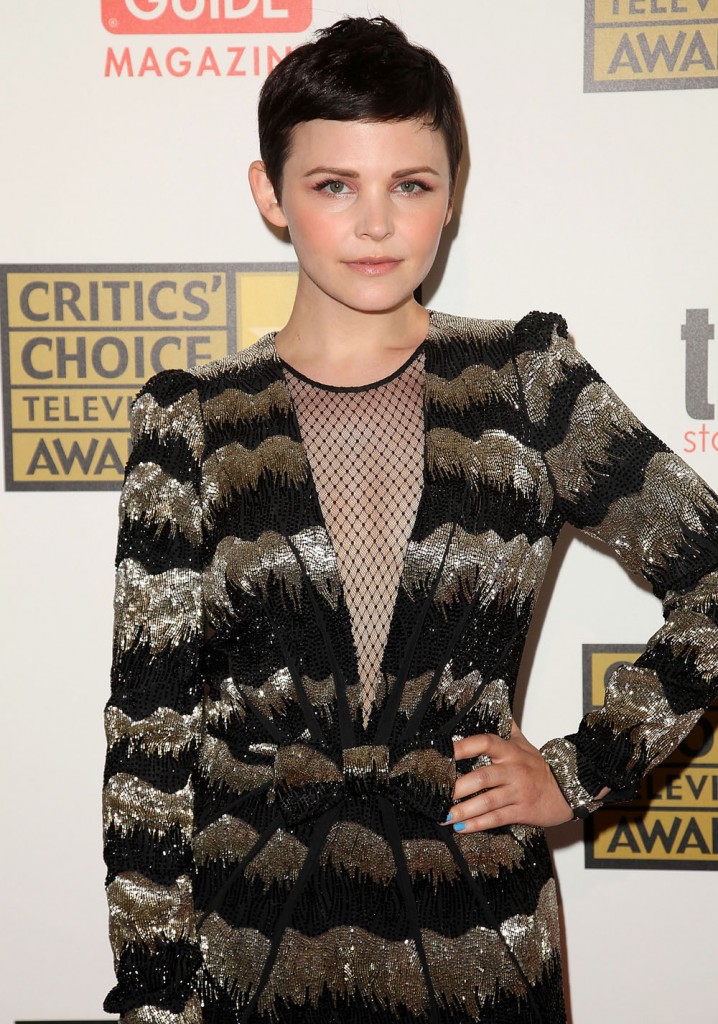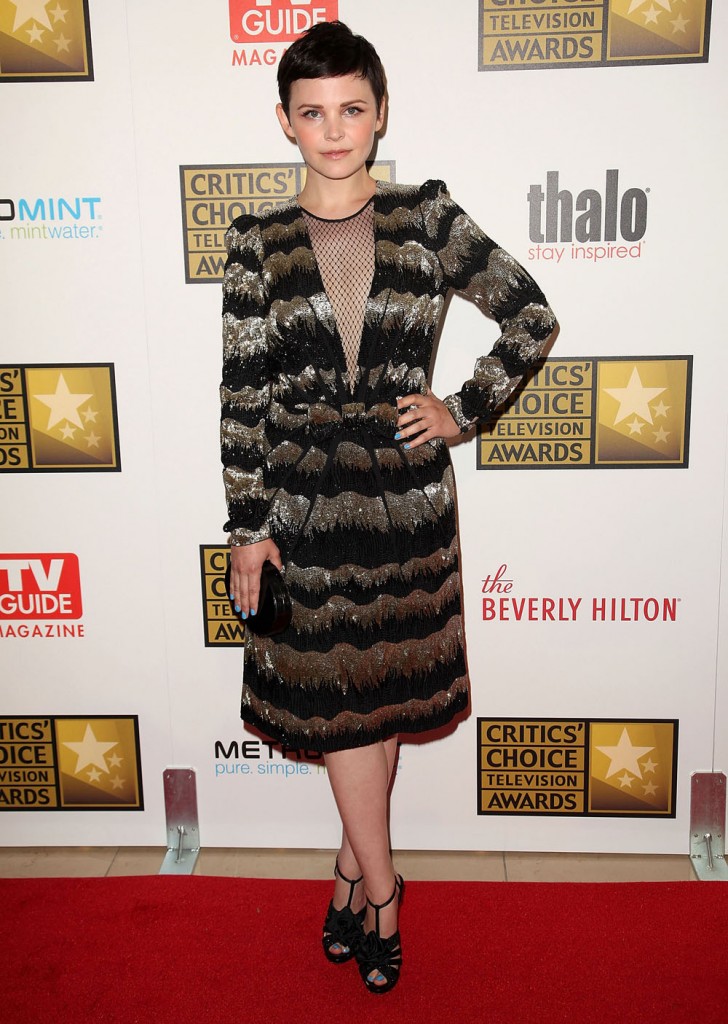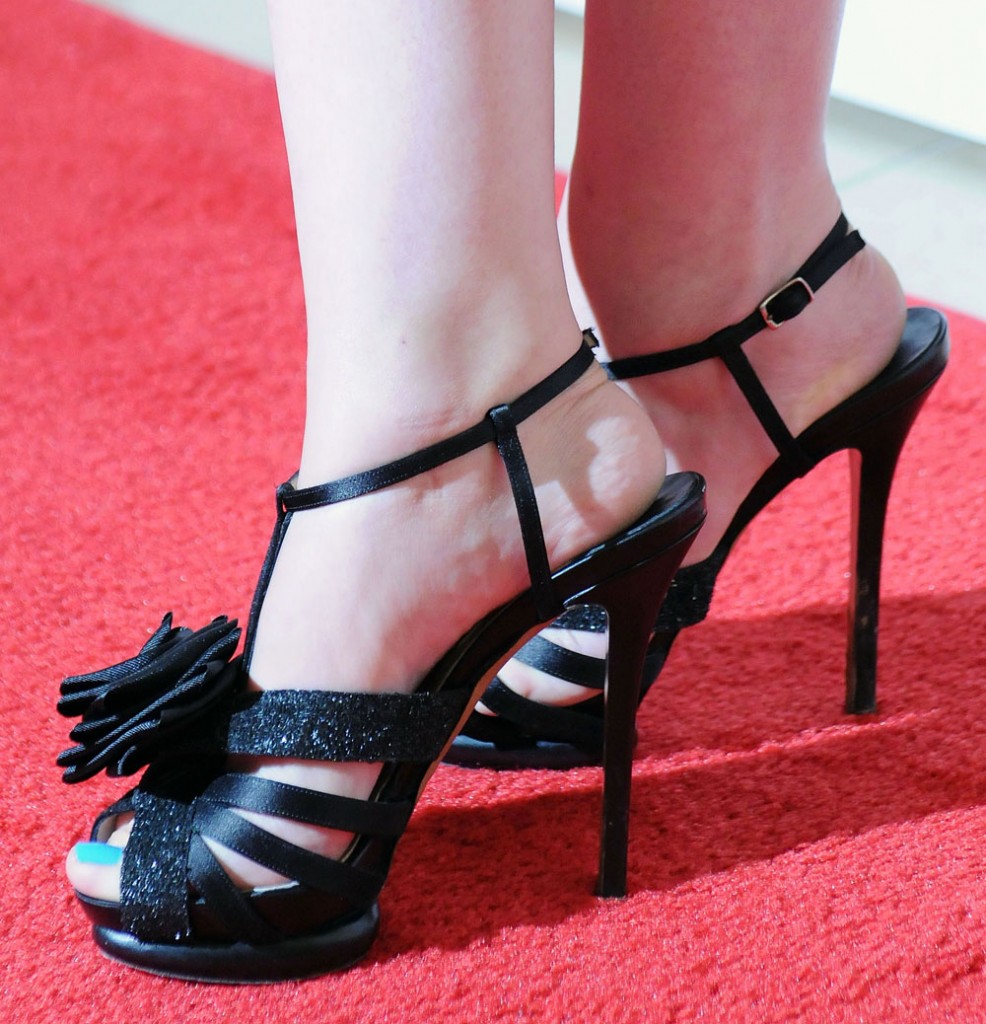 Community and Mad Men's Alison Brie wore this feathered black Oscar de La Renta creation which is pretty cute. It's not a knockout dress, but I like her elegant styling and her simple black shoes. She's so pretty here and it's nice to see Annie's Boobs under control for once. Alison was up for best supporting actress in a comedy, which went to Julie Bowen of "Modern Family."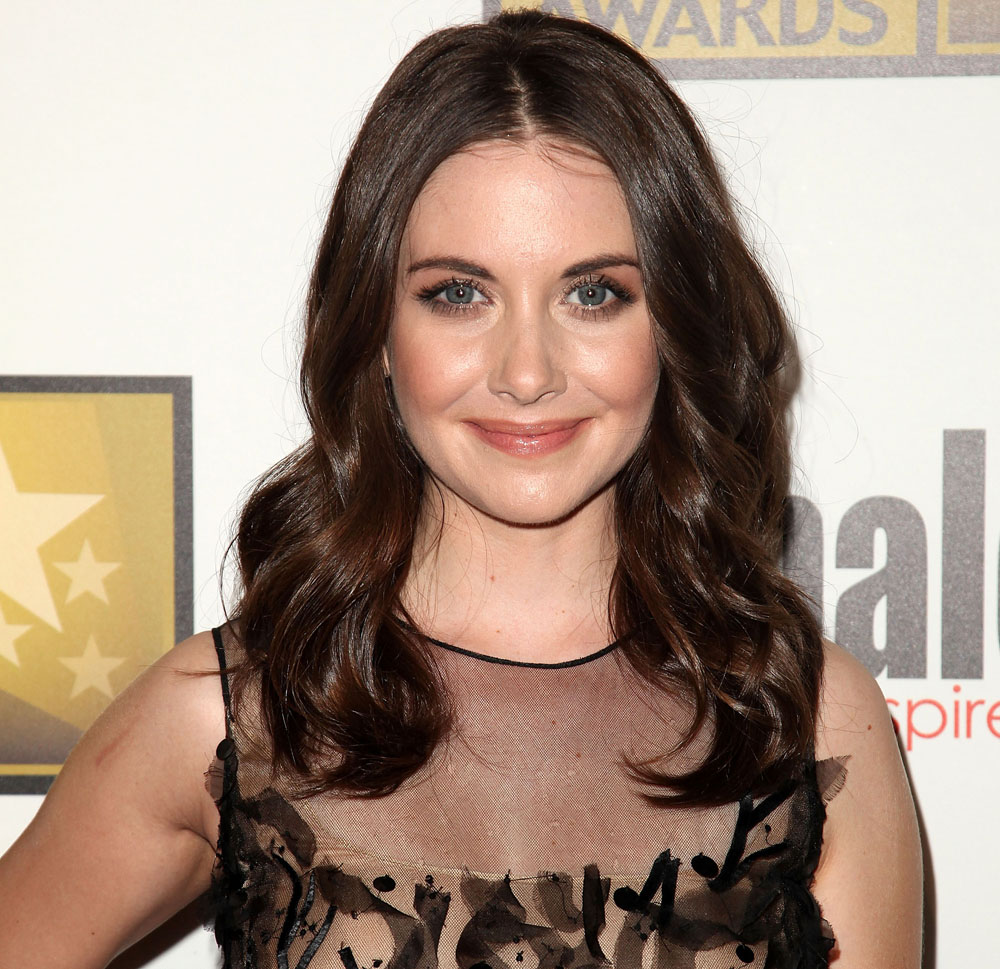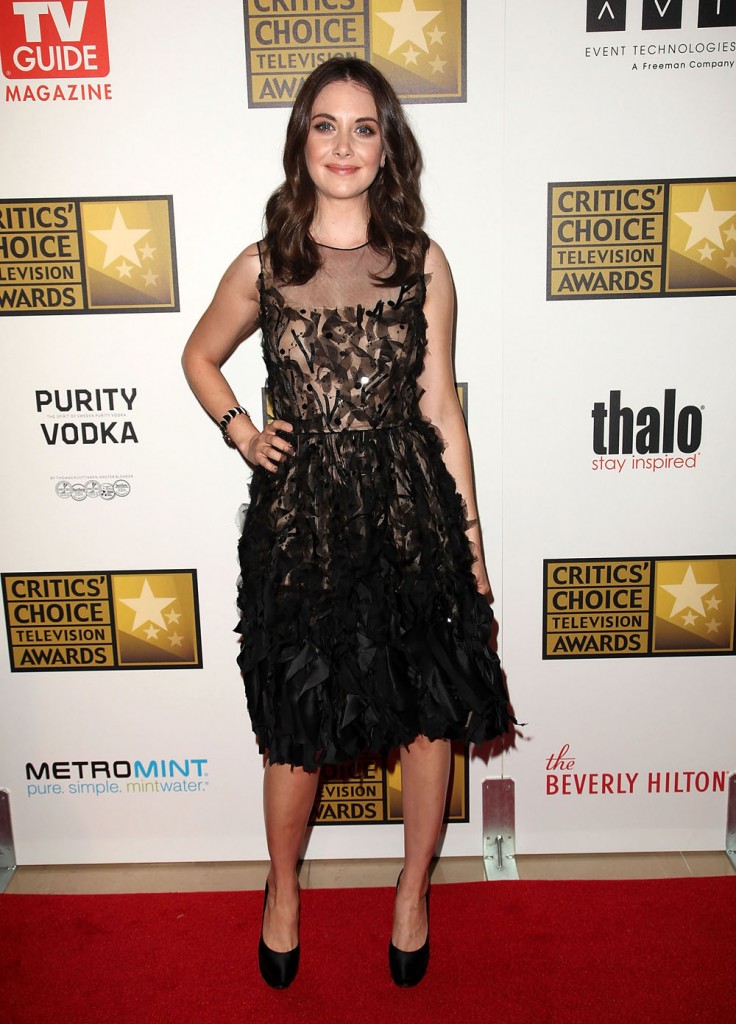 Busy Phillips was in a deep v-neck black floor length Michael Kors gown which is kind of lovely on her, especially compared to her past looks. I like her contrasting clunky green gemstone necklace, and her understated matching ring. Her cleavage is a little much, but I just love her effortless hair and makeup. Plus, as I always say, Busy's enthusiasm for life kind of shines through in everything she does. She brings so much humor to everything that it's infectious. Compare how she looks to sour-faced Ginnifer Goodwin and her "high fashion." Enough said.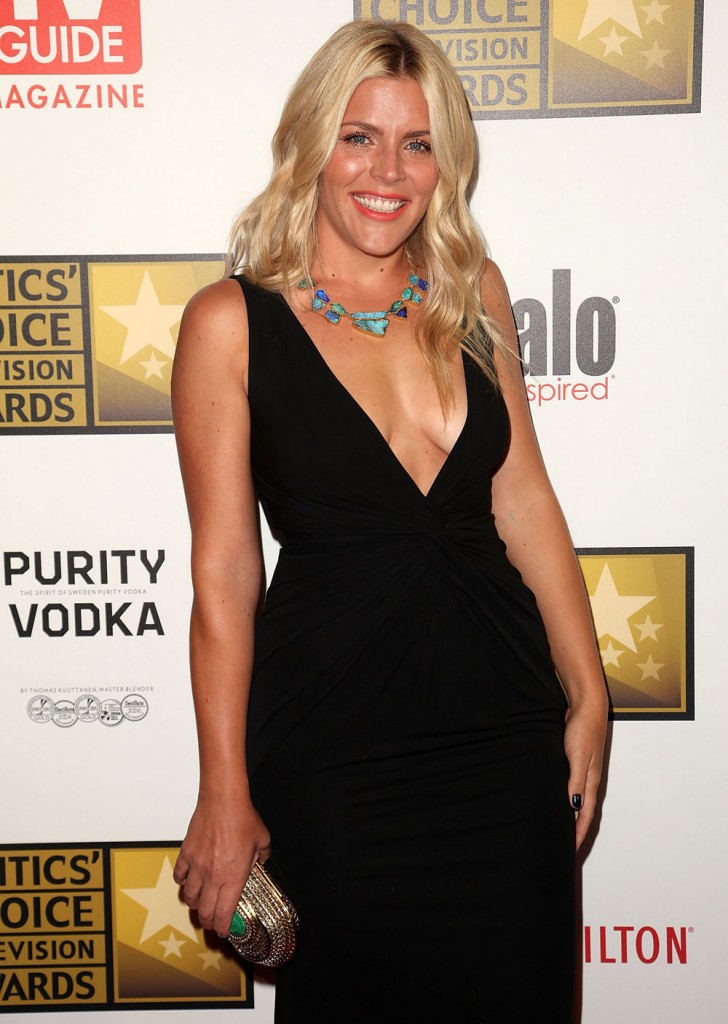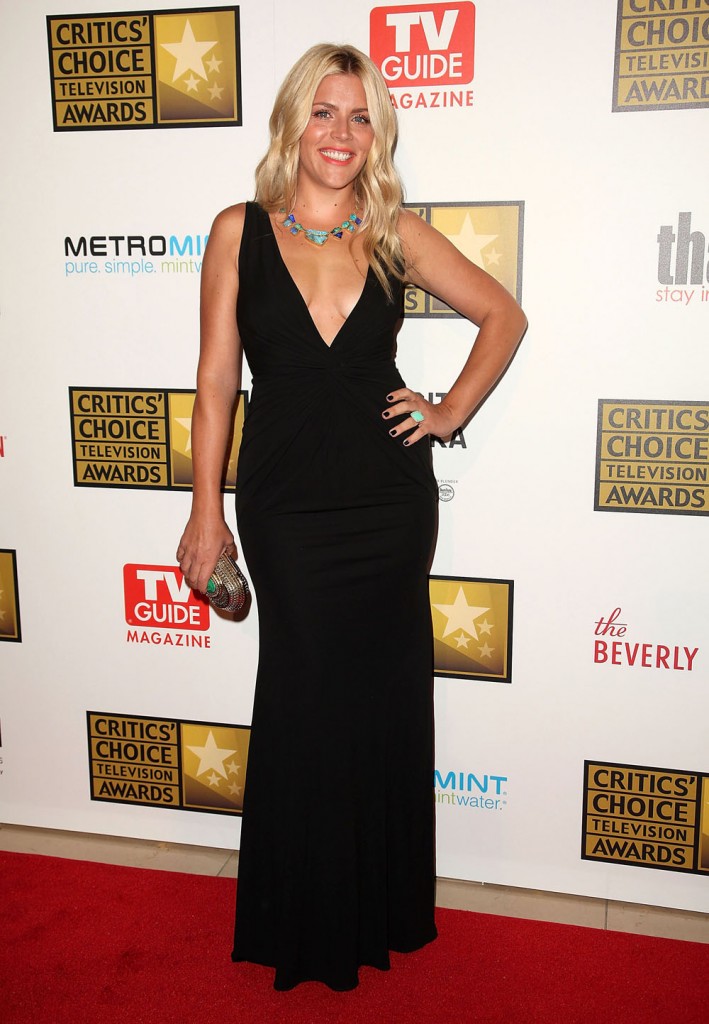 Katey Segal was wearing a dress which looked like a cross between a Bavarian barmaid outfit and Stella McCartney at her craziest. I haven't found a designer ID on this one. It might have been ok without the puffy sleeves with the shoulders cut out, and without the strange "tail" trailing along the side. As is, it's just a very ugly dress. Katey was there as she was nominated for best actress in a drama series, for her work in "Sons of Anarchy," but that went to Claire Danes for "Homeland."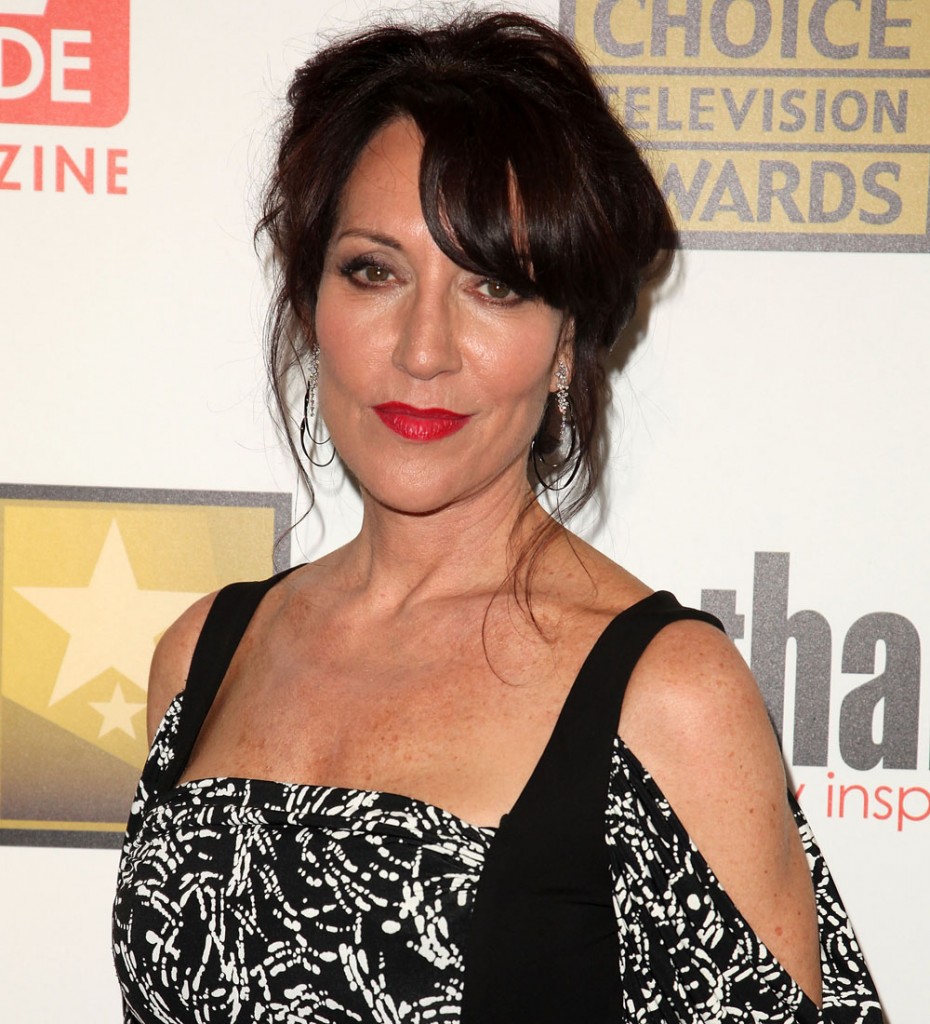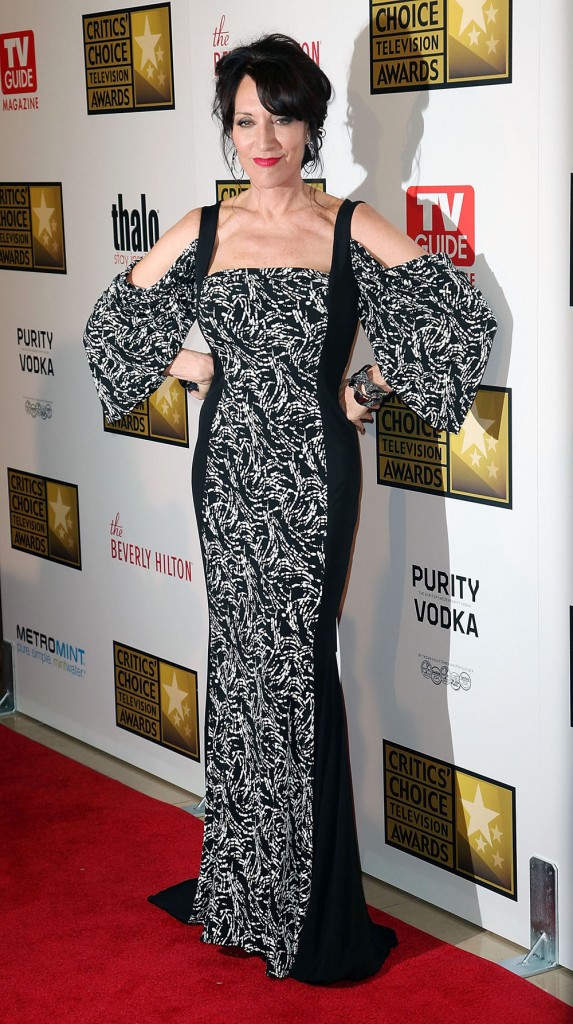 Aaron Paul is just such an amazing actor and so nice to look at. I'm really looking forward to "Breaking Bad" coming back this year, and I just checked and it premieres sooner than I thought on July 15th! I'm excited but kind of sad about it too, as it's the end for Walt and Jesse. Is it their true end? I'm rooting for Jesse and kind of hope Walt bites it. Aaron was up for best supporting actor, which went to his co-star Giancarlo Esposito. (Gus!) Brian Cranston (Walt) also won best actor, which will go on the shelf with his countless other awards for that role.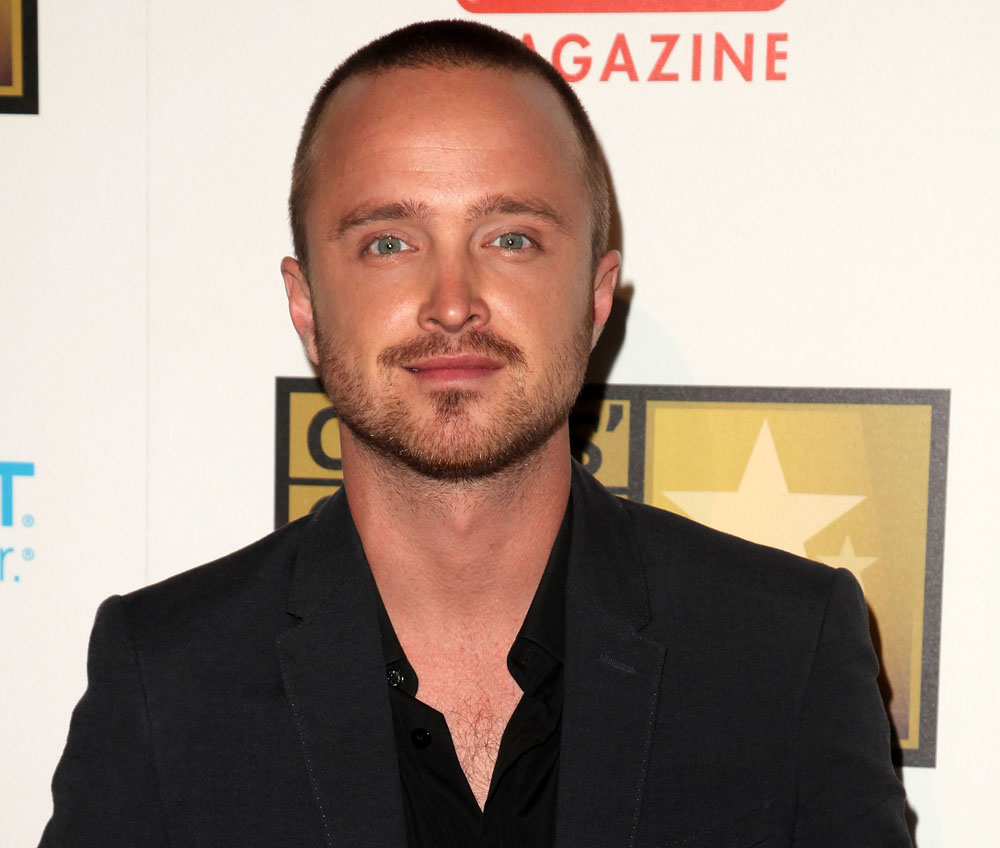 Here's Aaron with his fiance, Lauren Parsekian.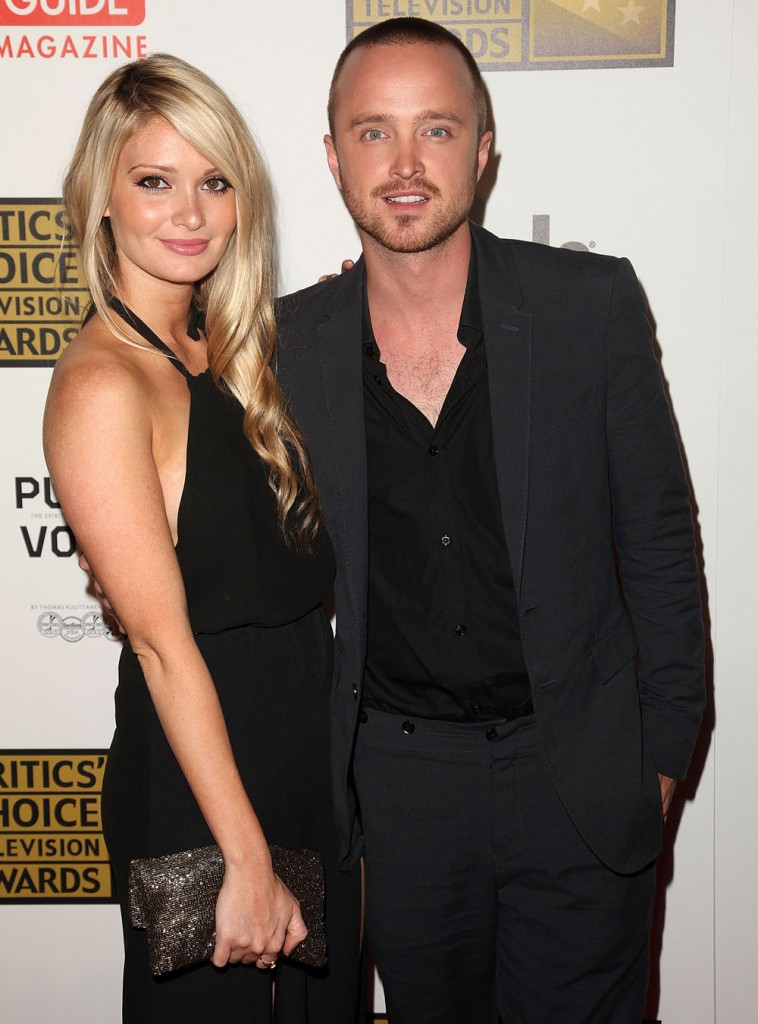 Photo credit: WENN.com and Fame Flynet