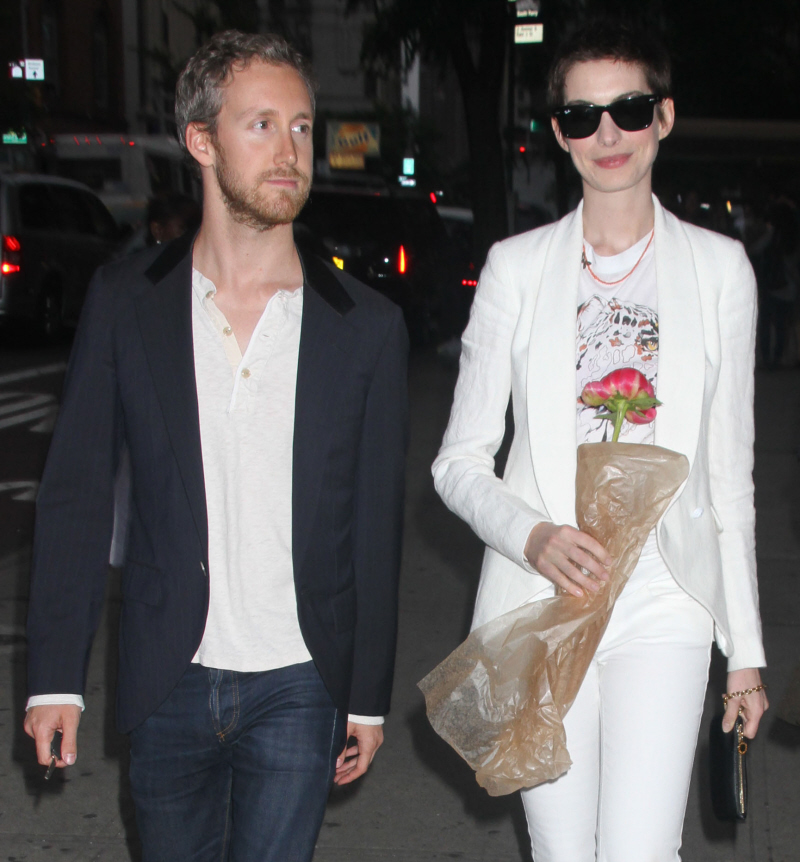 When Anne Hathaway was filming Les Miserables in London, we heard all about her extreme dieting and how she was doing all of this crazy stuff to get into her character (Fantine). Annie just confirmed some of those stories in her recent Allure interview – she talked about how she was living on hummus and radishes, which was causing her to break out. Plus, she chopped off her pretty long hair for the character too. So this is what her fiancé is dealing with: a girl who is having drastic mood swings because she's on such an extreme diet, a girl who is probably weak and tired all of the time from lack of caloric intake, plus she's got pimples and barely any hair. Sounds like a dream fiancée. THAT is why they make you take vows. But according to Star, Annie's guy Adam Shulman has had enough:
When Adam Shulman proposed to Anne Hathaway last November, it seemed like the on-screen princess had finally found her Prince Charming. But the couple, who have been together since 2008, are going through a serious rough patch, with pals concerned about how bad it's getting, a source tells Star.

"Annie and Adam have been bickering a lot recently," the source confides. "It all started when she went on those radical diets for Les Miserables. They made her moody and irritable, and it really caused issues for them."

And that's not all: Adam hates her new haircut and frail figure, the source said. "He loved her long, brown hair. He's going around telling people his fiancée looks like a sickly little boy."

With Anne so body and work obsessed, suddenly all talk about kids has also halted.

"He's really upset, because they were on this family track and now all Anne can talk about it work," the source explains. "Adam was trying to be nice to her, but she's not exactly the girl he fell in love with anymore."
[From Star Magazine, print edition]
For God's sake. I mean, I can understand how all of that can put a strain on the relationship, but complaining about it (privately or publicly) just seems petty. Her hair will grow out. She won't be on the extreme diet forever. Enough with the "she's not exactly the girl he fell in love with anymore" – it makes him sound like a superficial wang. I hope he's not really like that.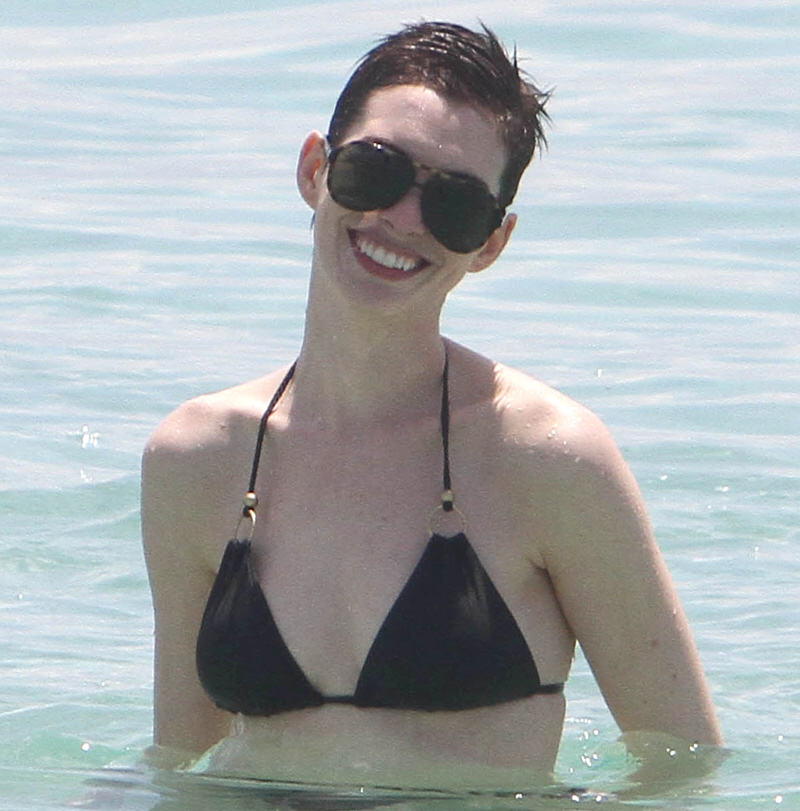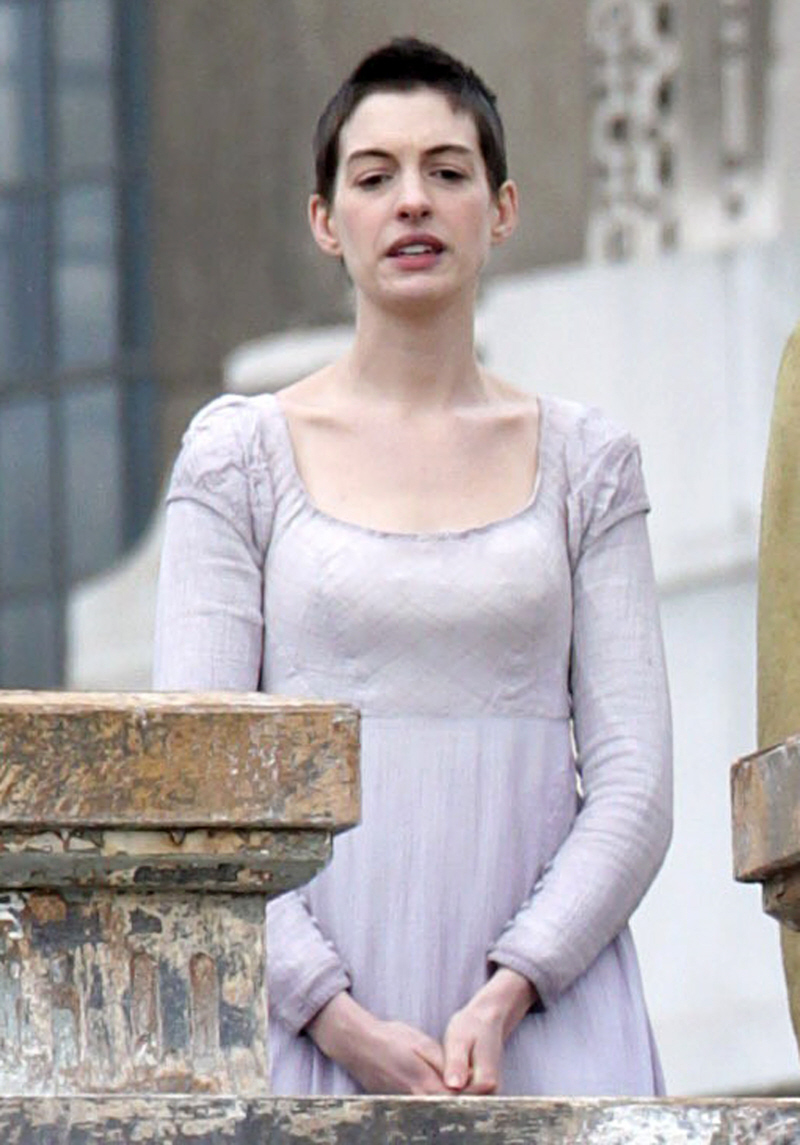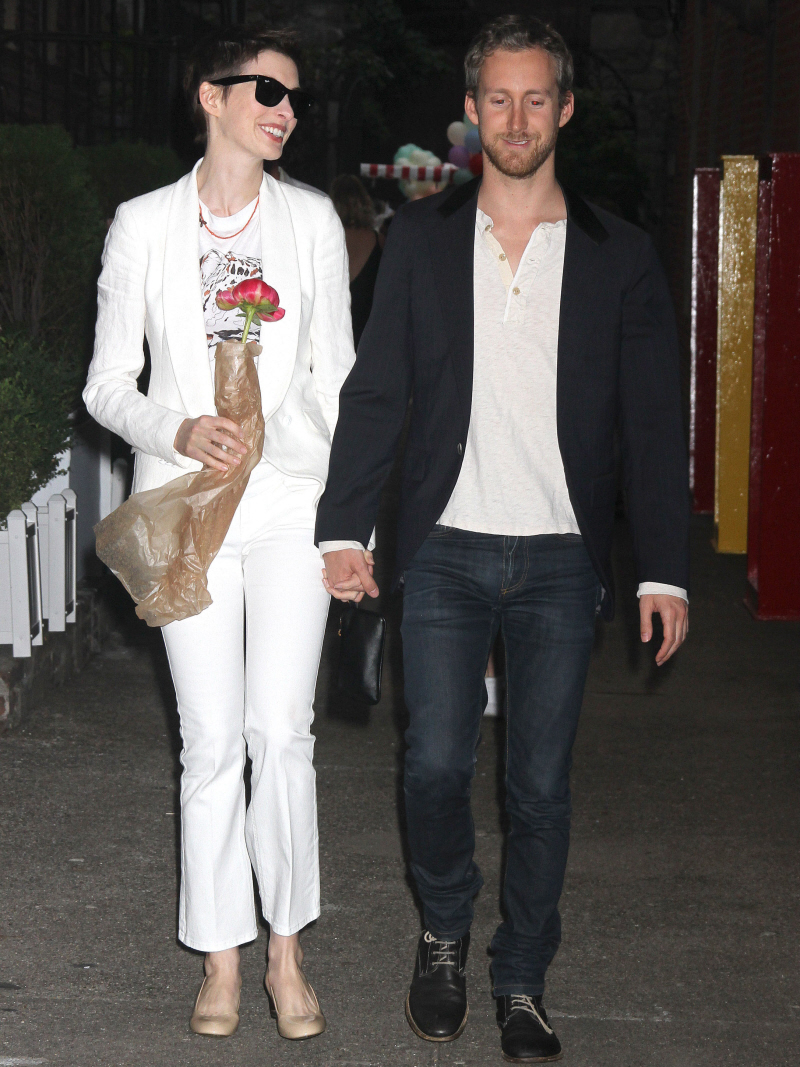 Photos courtesy of Fame/Flynet.