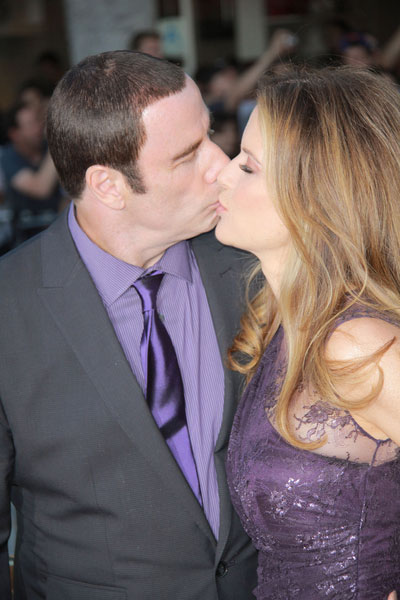 We just heard yesterday that John Travolta was being sued by a cruise ship employee for alleged sexual assault that occurred in 2009. You can read the lawsuit details on TMZ. This man previously went public with his story and only just now filed suit. I find his story believable considering that it jibes with so many other lawsuits and details we've already heard. Of course Travolta's lawyer, Marty Singer, has issued a denial trying to discredit the man, like he's done in every other case. It's only a matter of time before the black SUVs come along and try to run the guy's car off the road.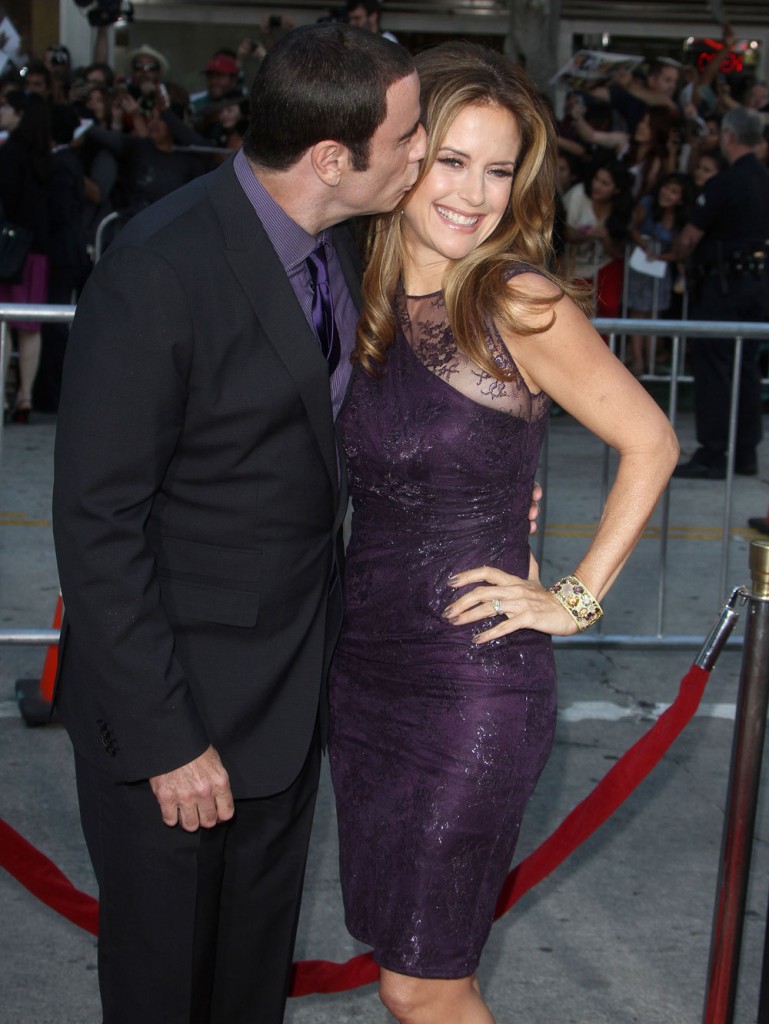 A lot of us have been rooting for Travolta's brainwashed wife, Kelly Preston, to finally snap out of it and get out of there. Instead of cutting and running while she has the chance Kelly looks like she's circling her wagons. These two went on a trip to Hawaii a couple of weeks ago in which Kelly is said to have mused that "if John was with his family more… these kind of allegations wouldn't surface." As if the problem is that John is away too much, making himself vulnerable to frivolous lawsuits. Whatever is going on, it looks like Kelly is still drinking the Kool Aid.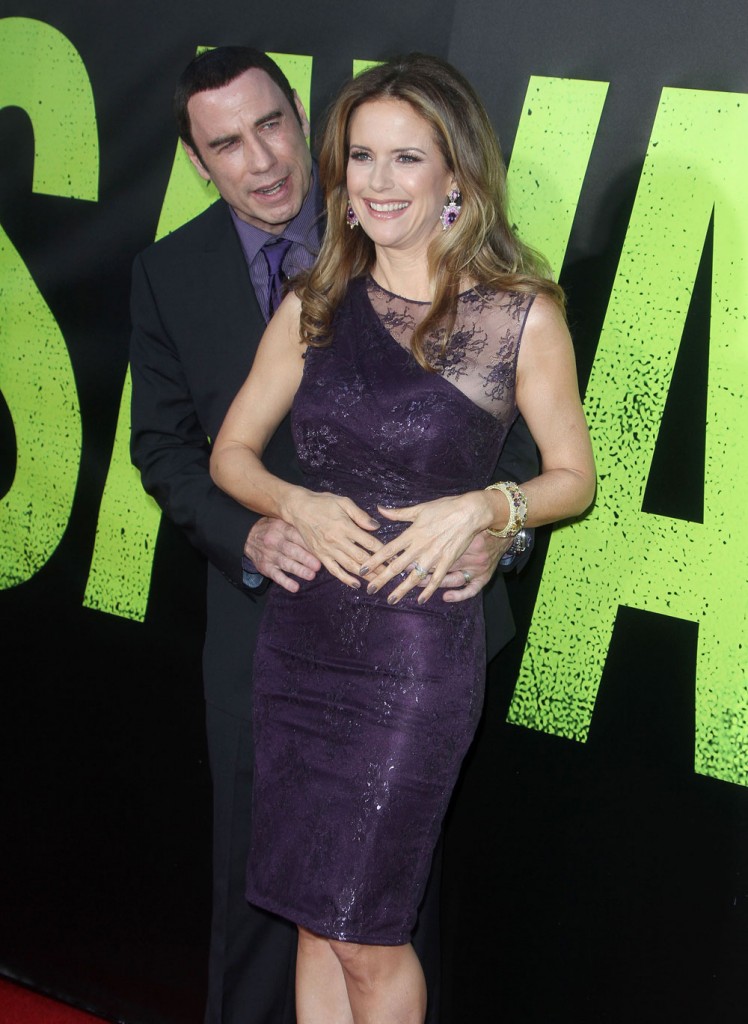 John and Kelly were at the Savages premiere in L.A. last night hanging all over each other. John is in this movie at least, so he had a good reason to be there. This is definitely a calculated move. These two do support each other at premieres but rarely do they show so much PDA. I've wondered how Kelly could not know about John, but I've also mentioned how really spacey and out of it she sounded in this last interview I saw with her. This is a lady who is a cult member living very deep in denial. She has a very materially blessed life and the COS can do a lot of damage to her if they want to. It's in her own best interest not to question much and to toe the line.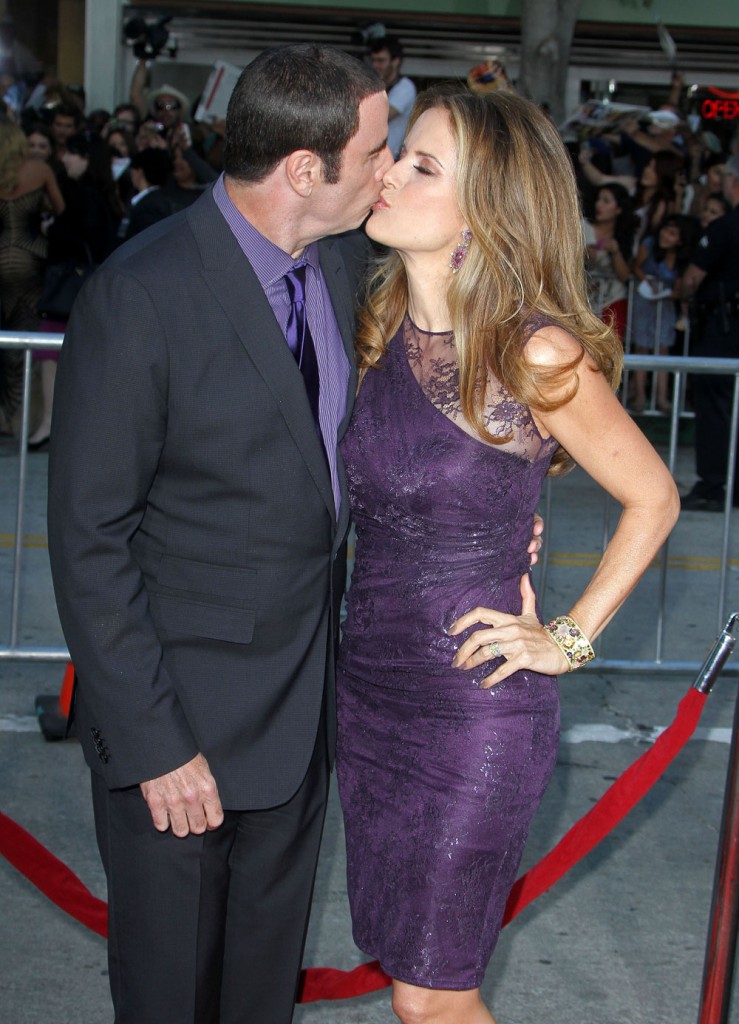 E! reports that these two came at the very last minute to the premiere and that they didn't do interviews at all. Of course they didn't. Everything is fine, see? Everything except John's hairline.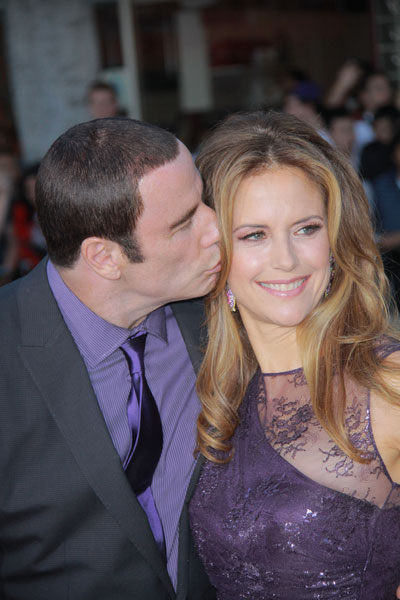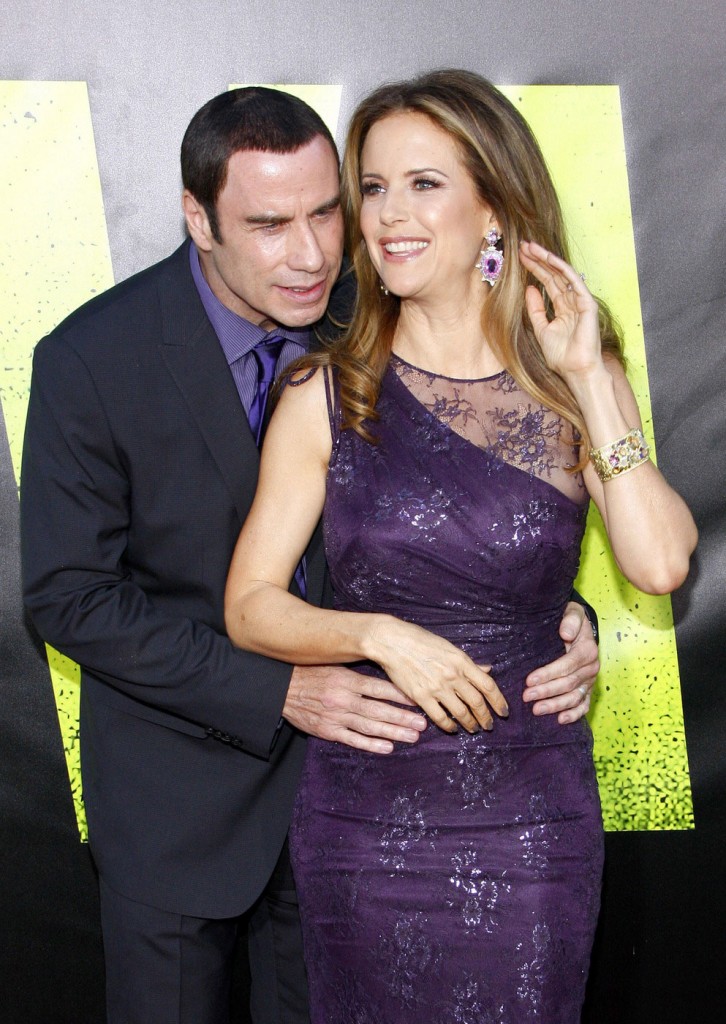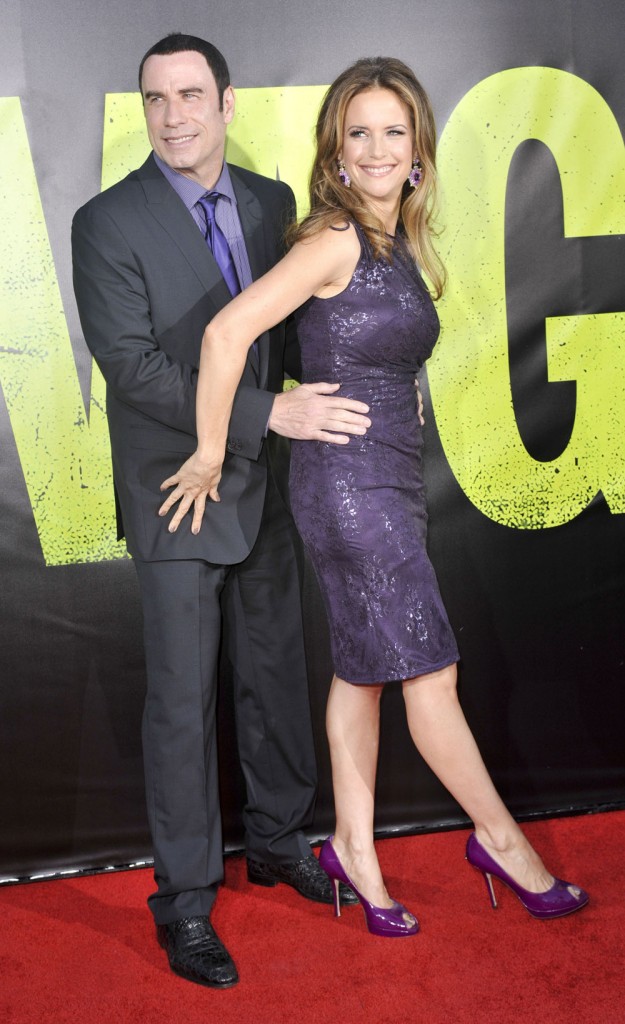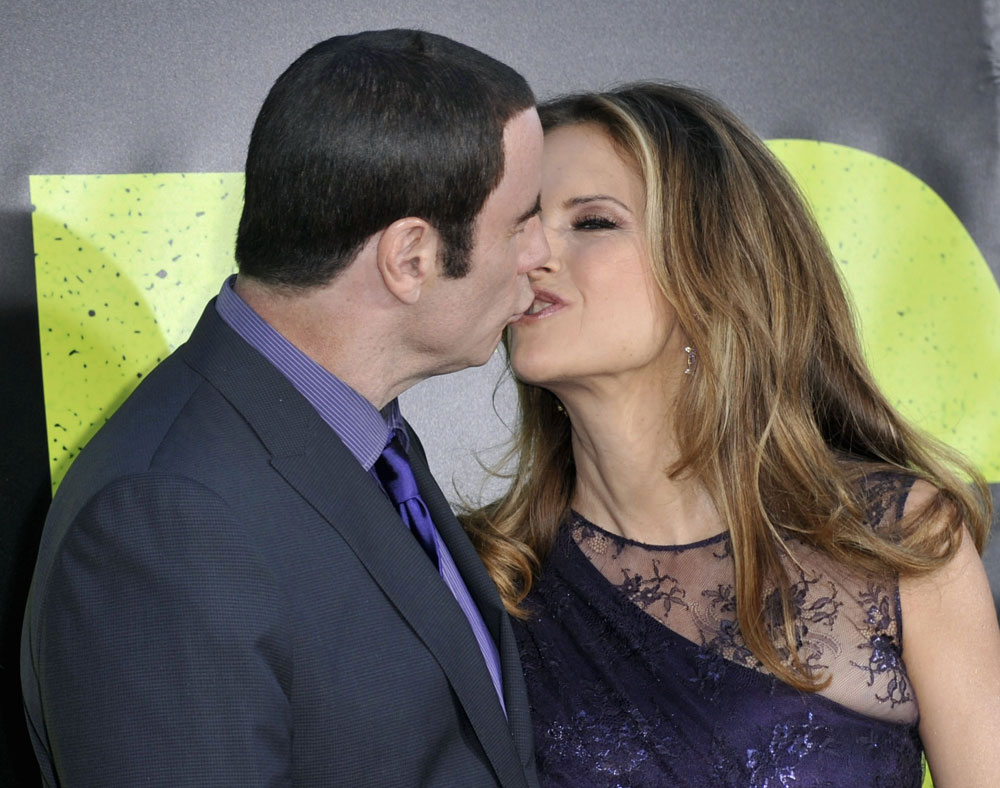 Photo credit: Apega/WENN.com, FameFlynet, PCNPhotos and PRPhotos