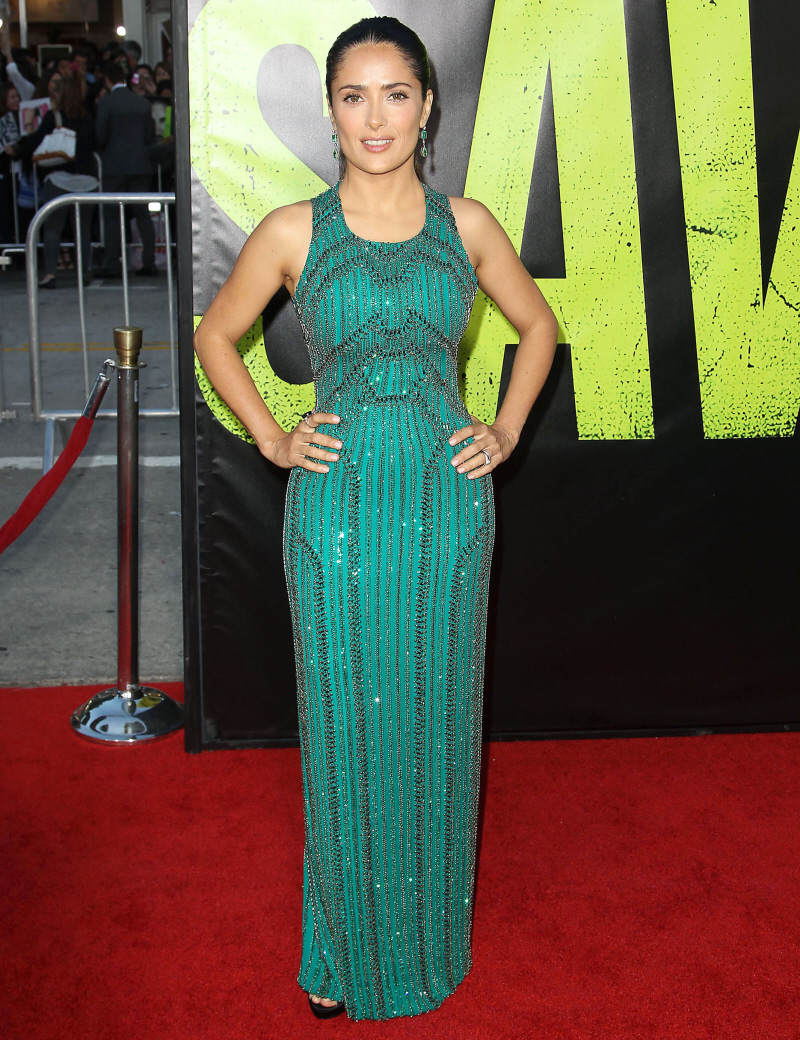 Here are the rest of the photos from last night's LA premiere of Savages – we already covered John Travolta and Blake Lively. Let's start with Salma Hayek in green, beaded Gucci. Does anyone else think it's weird that Blake Lively did NOT wear Gucci and Salma did? Blake just got a contract to represent Gucci's latest perfume. So why is Salma in Gucci? I don't even know. I do like the dress, it's a beautiful color and a beautiful design. But Salma's hair and makeup are ROUGH. Salma is a gorgeous woman with beautiful skin and hair – why she chose to style herself to look so haggard is beyond me. If I had her hair, I would do something more with it besides pulling it straight back in a busted Croydon facelift. CB claims that Salma looked much better in motion, during her red carpet interviews. Maybe.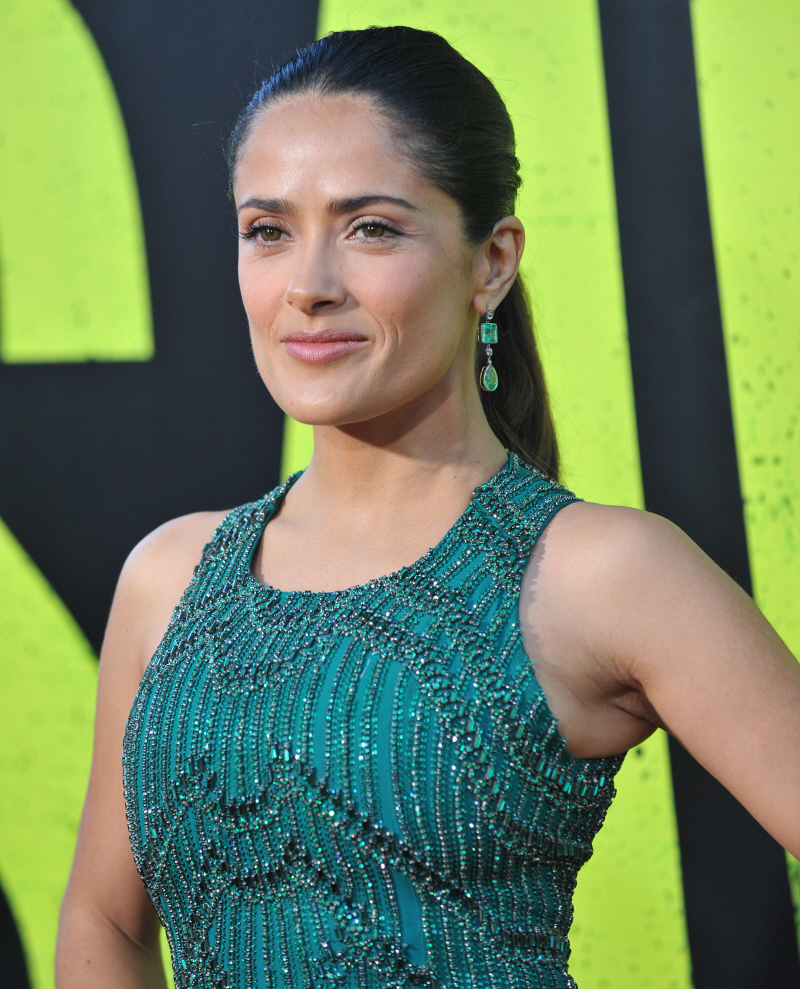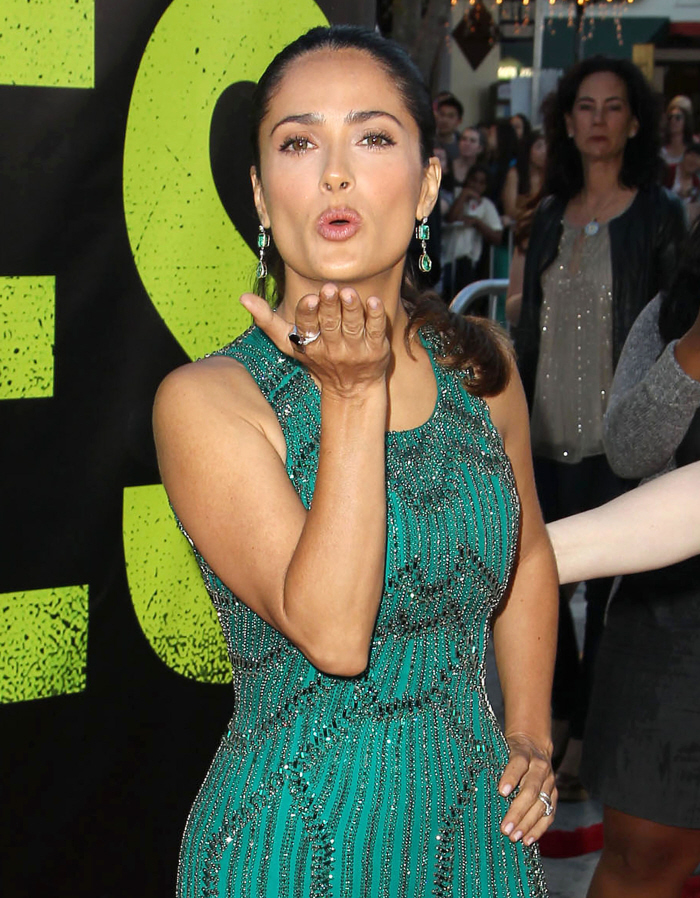 Taylor Kitsch, another Savages star, looking incredibly boring. It's not his suit (although the suit doesn't help) – it's HIM. He's boring.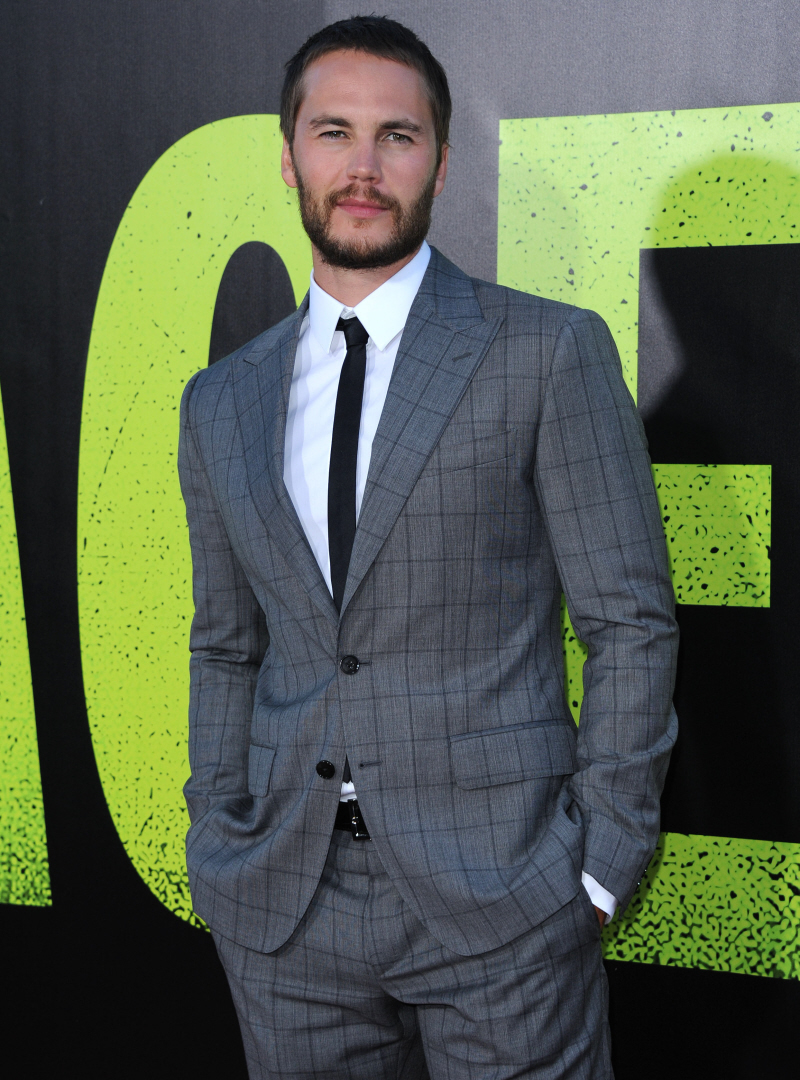 Mary-Louise Parker was the premiere for no reason (other than she probably just wanted to see the movie). I love her so much. She looks like a demented fairy here.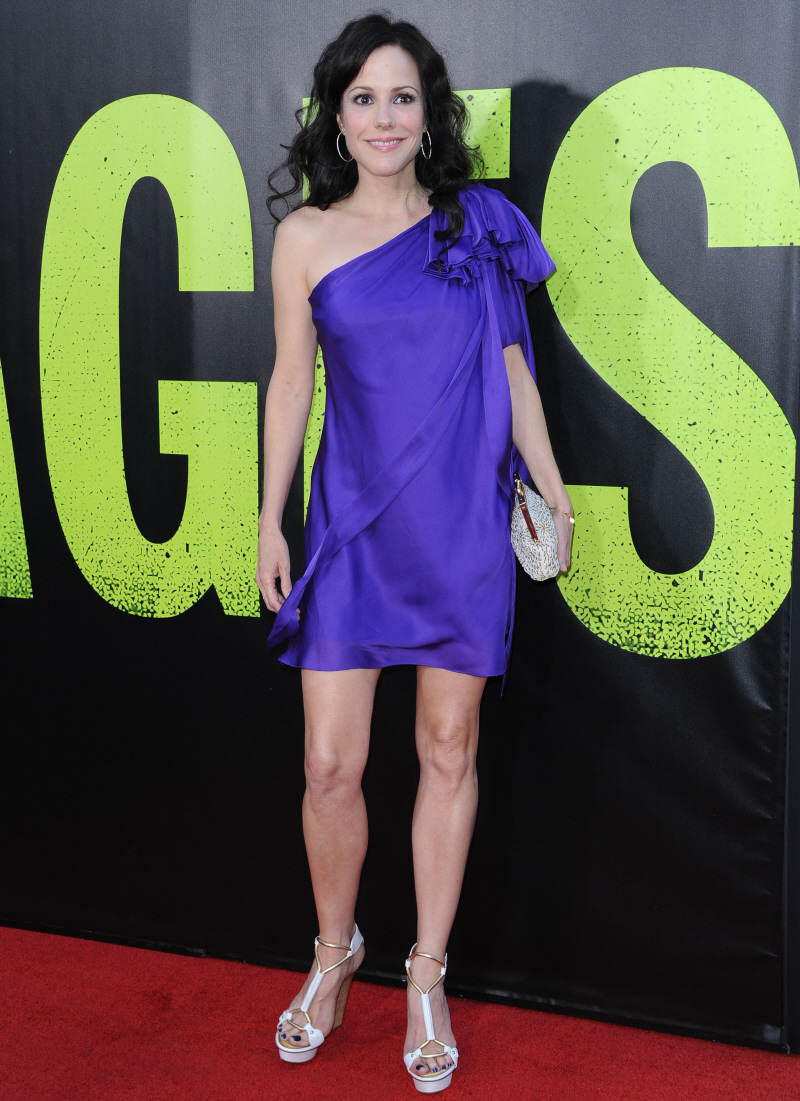 Helen Hunt in an LBD. She's not in the movie either. It's nice to see her out and about, though.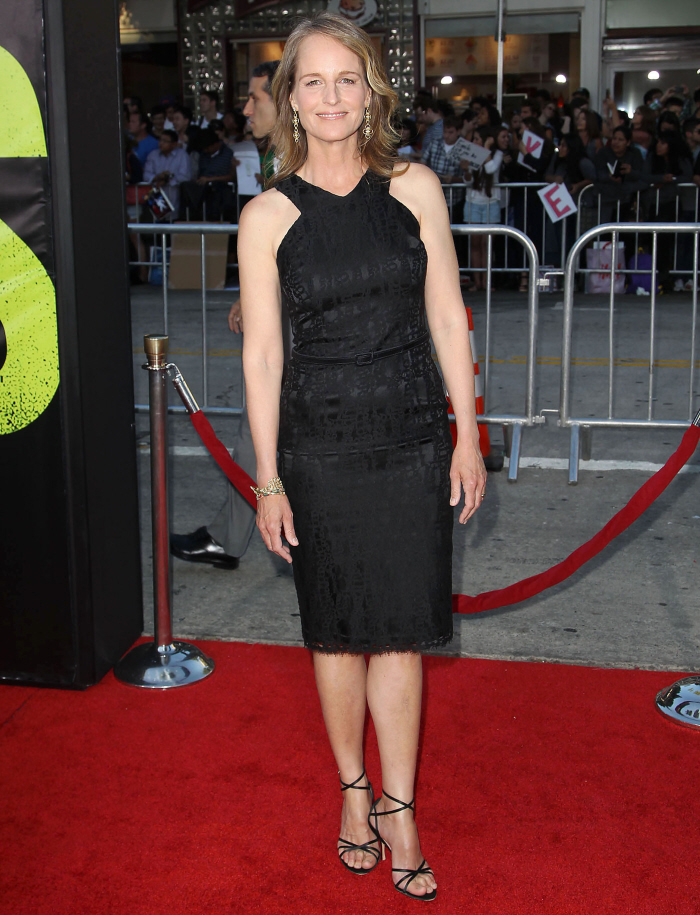 Benicio del Toro looks like he's about to gut-punch someone. Why so angry?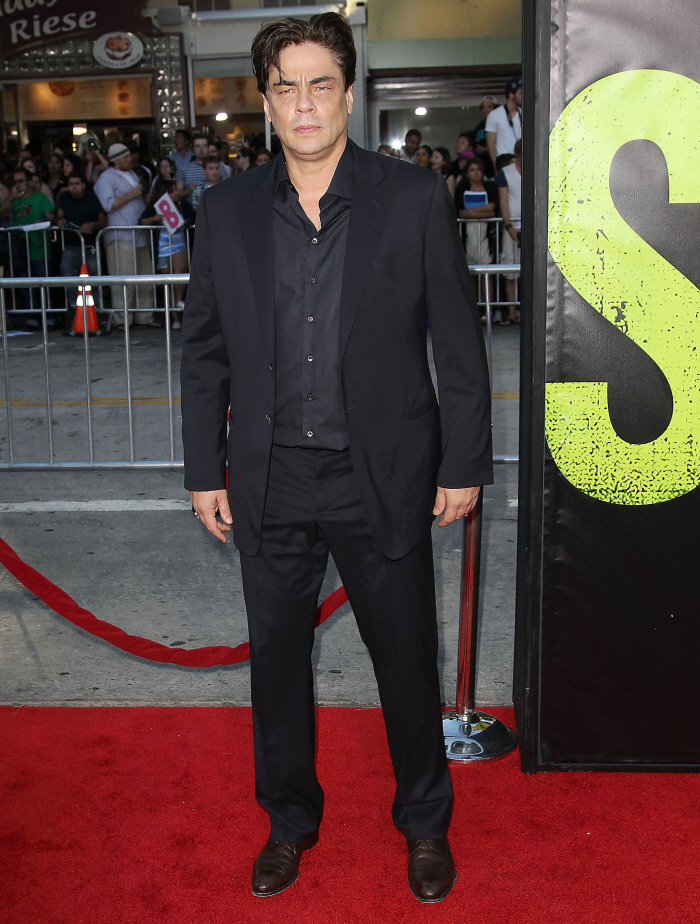 OMG Demian Bichir. So hot. I'm consistently unimpressed by his girlfriend, though. But… at least he always brings her to these events. That's nice.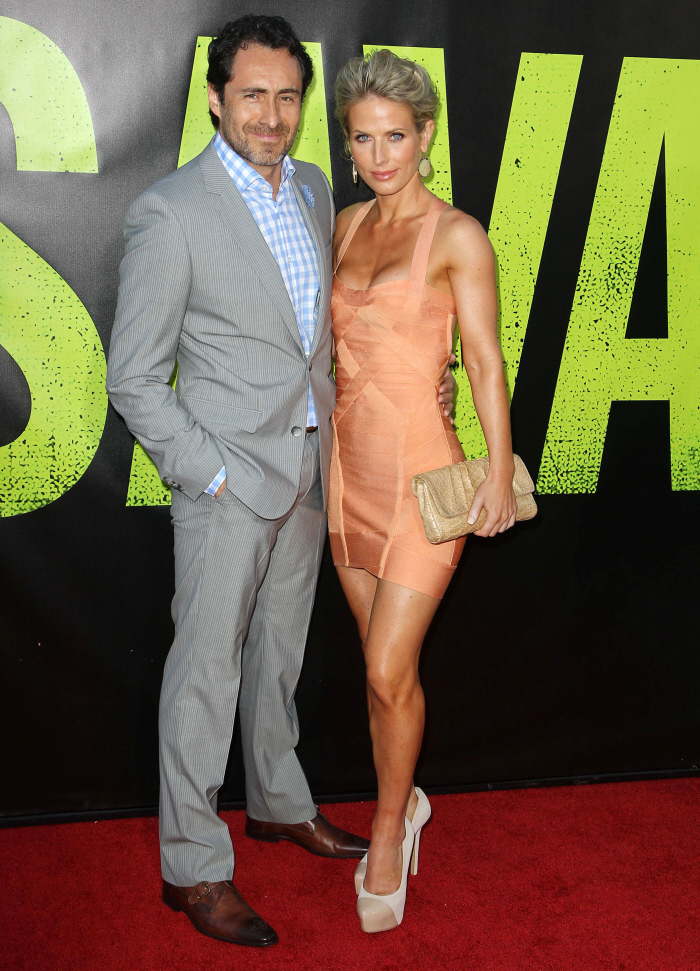 Photos courtesy of WENN, Fame/Flynet.