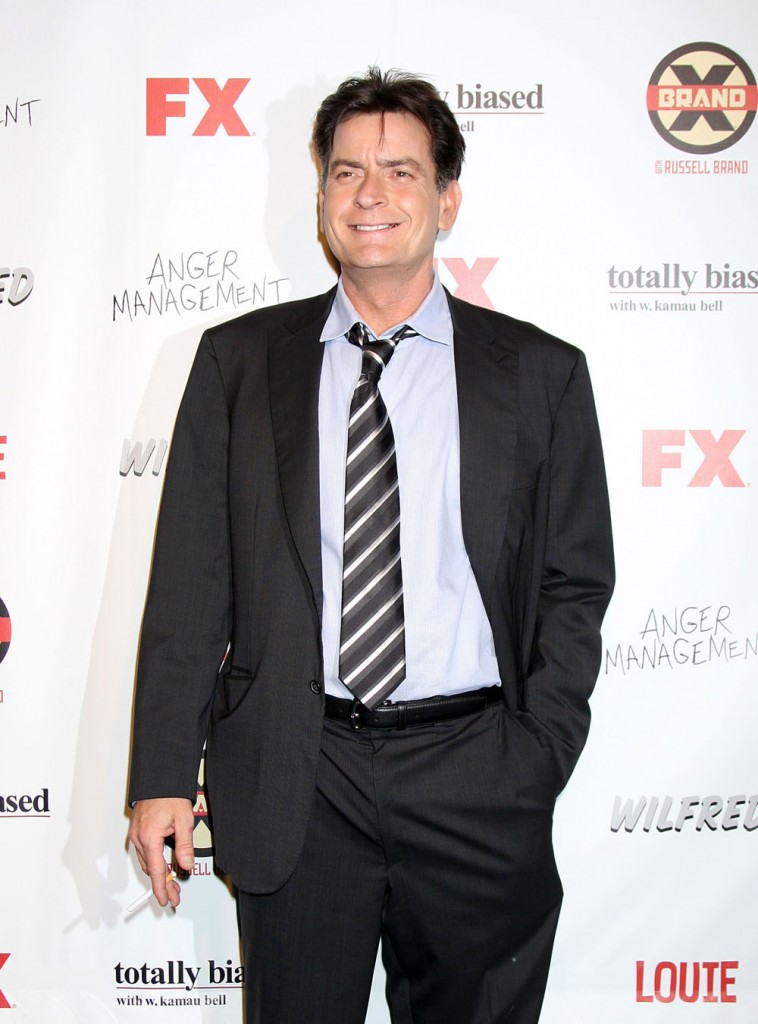 US Weekly has the story that Charlie Sheen, in his latest jaunt to New York with Denise Richards and their daughters, has trashed yet another hotel room and was banned from all Ritz hotels as a result. Prostitutes were supposedly seen coming and going at all hours, and unlike 2010 when he trashed the Plaza hotel, he made sure his room was far enough away from his ex wife and kids so that they wouldn't know what was going on.
Only TMZ claims that nothing of the sort happened and they have quotes from Ritz managers who say that Charlie is always welcome there. (US also has a follow-up from Ritz's PR person who says he's welcome and that the hotel is in "pristine condition.") I do think something went down because a) this is Charlie Sheen we're talking about and b) his rep admits that there was a "dinner with family and friends" that night. Back in 2010, Charlie had a "dinner with family and friends" in which Denise was seated right next to the porn star/hooker who later accused Charlie of assault. So I would bet that dinner led to a night when Charlie took off his fake teeth and let loose with the ladies of the "Barely Legal" series. (He really used to order them like from a catalog.)
Charlie was on Jimmy Fallon this week, Radar has the video here, and I have to admit that he seemed sober-ish. He was funny, he rolled with it, and he didn't ramble or go off on tangents. He's on the cover of this month's Rolling Stone also. (It's been out a few weeks, but I ignored it.) As for his "drinking" he tells RS "I mean, the shit works. Sorry, but it works. Anyway, I don't see what's wrong with a few drinks. What's your drink? Tequila? Mine's vodka. Straight, because I've always said that ice is for injuries, ha ha." He's maintaining, and he's probably still partying too. That's Charlie.
Here's Charlie's ex, Denise Richards, looking incredible at the Empire State Building. She's promoting the latest Madea movie she's starring in Madea Witness Protection. She denies that they're still sleeping together in that interview with Rolling Stone, but I kind of doubt it.