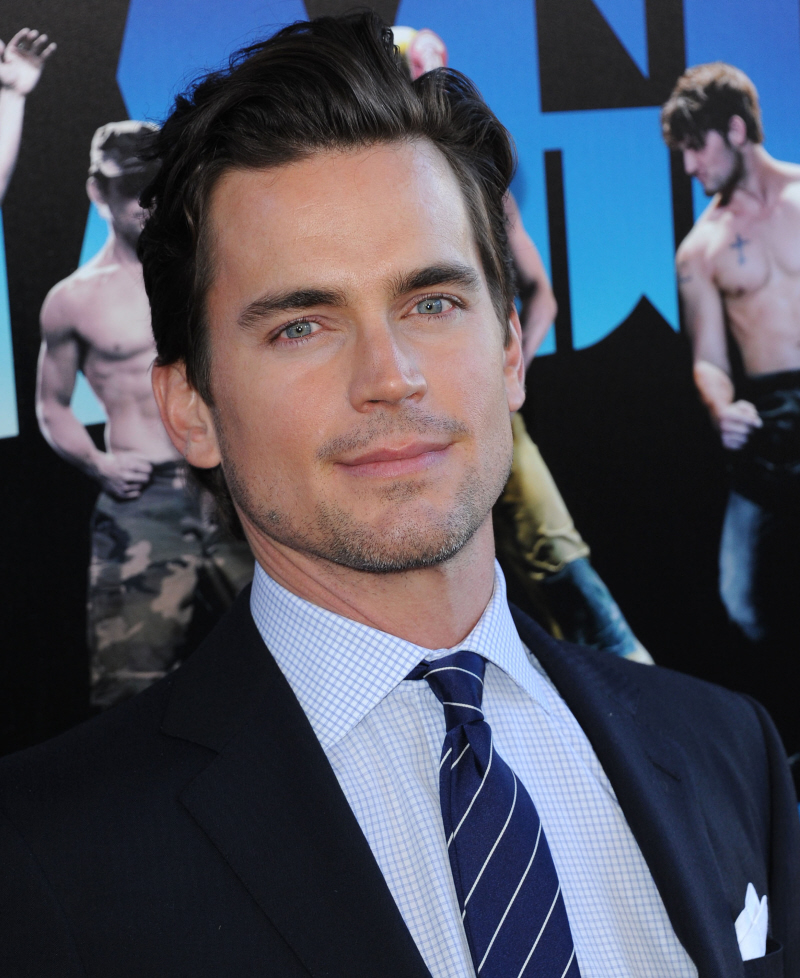 Several months ago, Matt Bomer "came out of the closet". Except not really. Everyone knew he was gay. He was an "out" gay man for years before he was cast on USA's White Collar, and some suspected that Bomer simply refused to answer questions about his sexuality at USA's urging (because he was playing a heterosexual con man, etc). Bomer has been with his partner Simon Hall for years and years – and they have three children together, but he never spoke about Simon or their kids publicly until the past few months. So… what changed? Nothing really. Bomer's "coming out" was a non-event. Women are still hot for him. He's still a working actor. No one really cares, I don't think. So E! News got Bomer to speak candidly about his decision to "come out" – only he rejects the premise of the question.
Matt Bomer doesn't like talking about his private life. And even if the White Collar star did publicly acknowledge he was gay earlier this year, he's not about to start spilling anytime soon.

"I never really endeavored to hide anything," Bomer, 34, told me this weekend while promoting his new movie, Magic Mike. "But there were times I chose not to relegate my history to the back page of a magazine, which to me is sort of akin to putting your biography on a bathroom wall."

Not that he dismisses the importance of being an out actor.

"I had somebody from the military approach me a few weeks ago just saying how this helps people, affects people," Bomer said. "It brought me to tears."

I go so far as to suggest that he could be saving young gay people's lives. "I hope so," he said. "They need saving, certainly in this day and age as much as ever—no matter how much we think we've progressed."

His coming out was as subtle as they come. Bomer simply thanked his longtime partner, Hollywood publicist Simon Halls, and their three children, Kit, Walker and Henry, when he was honored by the Desert AIDS Fund in Palm Springs in February.

"What we really have to do is stop the adjective before the job title—whether it's 'black actor,' a 'gay actor' or 'anything actor,'" Bomer said. "Everybody thinks that equality comes from identifying people, and that's not where equality comes from. Equality comes from treating everybody the same regardless of who they are. I hope the media and the press catches on to that because it's time to move out of 1992."

Bomer certainly dispels the notion that coming out will hurt an actor's career.

As you probably know by now, he's one of the many pieces of man candy actors in Magic Mike (out on Friday), director Steven Soderbergh's movie inspired by Channing Tatum's prefame days as a stripper. "When they called me, I thought, 'Do they have the wrong number? Did they mean to call the guy from Vampire Diaries?'" Bomer said, laughing. "And at the time I was really skinny so I think there may have been a five-minute window from when I hung up the phone to when I went to the gym." (FYI: He put on about 15 pounds for the role.)

One dance sequence shows him dressed as a doctor but stripping on top of an audience member who is laying on a gurney on the stage. "Channing told me, 'You have to use the stretcher and just get up on this girl and grind your junk in her face,'" Bomer remembered.

He did just that. "But this girl was not going to just sit there and be ground upon," Bomer said. "She started licking me in all kinds of special places and we just kept going…It was one of those situations where you were in an environment where moral parameters are not the same as they are if you're doing a political drama. You just sort of have to say yes to everything and embrace it."

Thankfully, Bomer said, his kids are too young for flick.

"But one day when they are old enough, they can watch it," he said. "I'll be able to say, 'Hey, your old man used to be in shape. He might not be anymore, but he used to be in shape. Now, go get me a beer.'"
Yeah, I know what that actress was thinking. She was all, "OMG, Matt Bomer is waving his junk in my face. I bet he tastes like heaven!" As for Bomer's statements on being a "gay actor" (versus an actor who happens to be gay), I think he has a valid point. But I also think Bomer realizes that Hollywood – and the rest of the country – isn't there yet. He knows that "coming out" is important because it gives young gay kids positive role models, and because no one should have to hide their sexuality.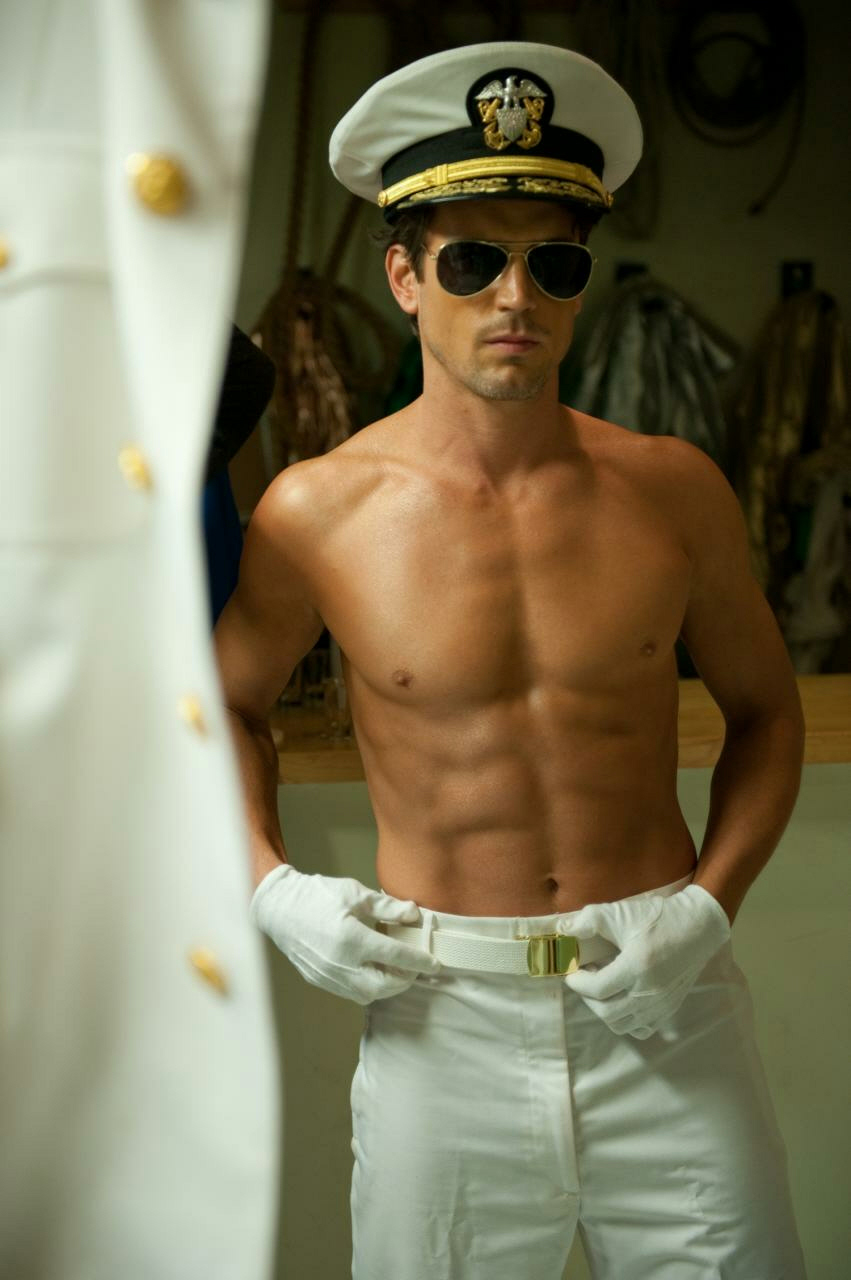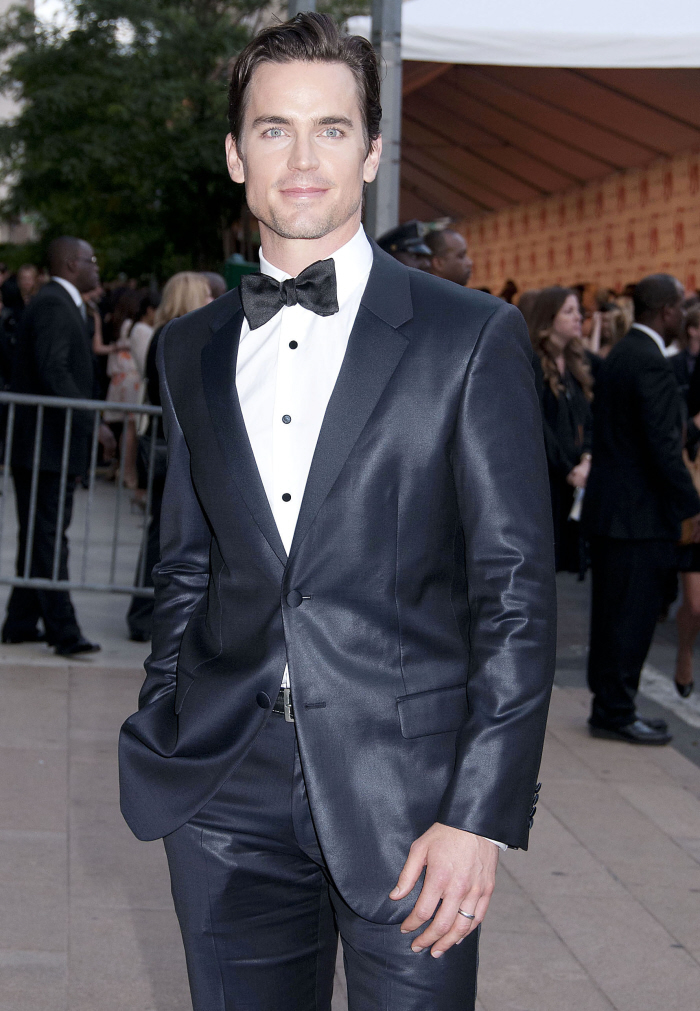 Photos courtesy of WENN, Fame, 'Magic Mike' still.