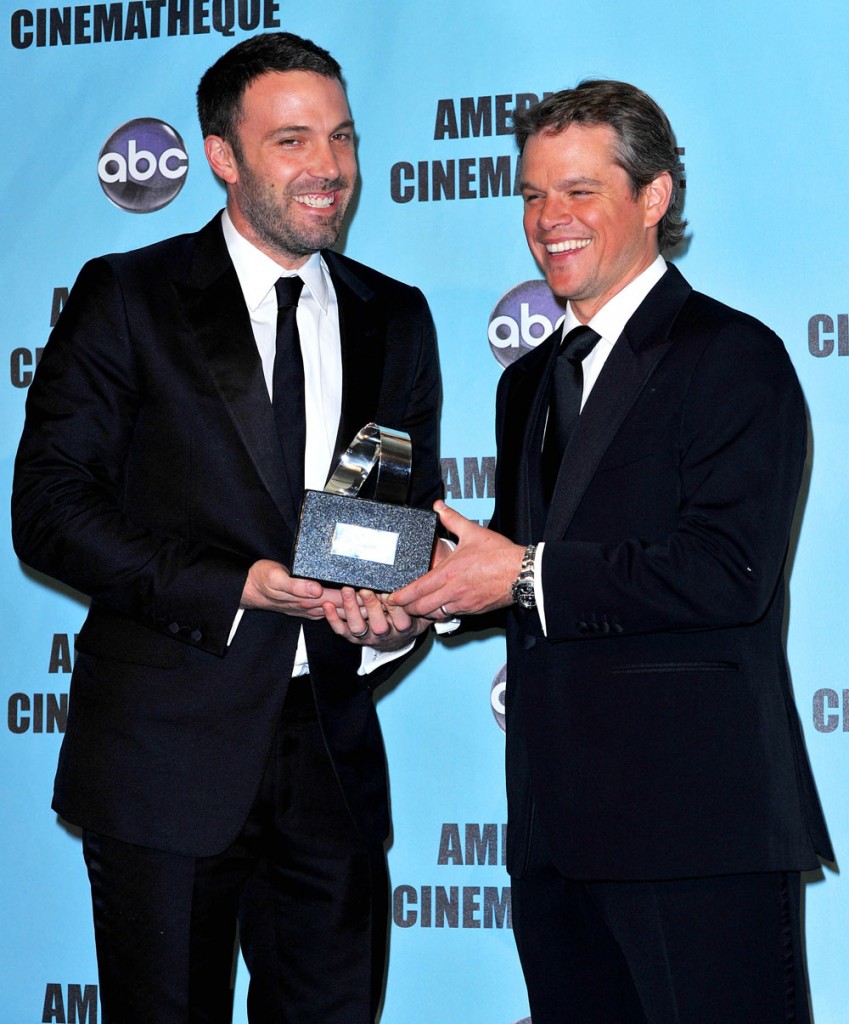 This is a story that gives me hope that Oscar winning screenwriters Matt Damon and Ben Affleck might finally, ultimately be ready to start collaborating on a new project after years of rumors and nothing coming to fruition. Matt Damon has just purchased a new mansion just down the street from Ben's lavish estate in Pacific Palisades, California. These two roll so deep with their families now that in order to get any work done they need to live within walking distance of each other. (Not that anyone walks in L.A.) Can't they just Skype? Here's the story, thanks to In Touch:
Matt Damon and Ben Affleck… grew up just two blocks apart in Massachusetts, and were roommates when they first came to LA. Now, Matt, 41, and his family have moved down the street from the Pacific Palisades, CA, ranch house that Ben, 39, shares with his wife, Jennifer Garner and their three children. "Matt was tired of the lack of space in New York," says a friend, who adds that the buddies are excited to dive into a new project together, a biopic about the life of Boston mobster Whitey Bulger, which will star both actors, with Ben directing. And while Matt is keeping his NYC pad, he'll be on the West Coast a lot more. "Now that they live so close, they hang out all the time, and their kids are always together," says the friend. "It's a perfect situation."
[From In Touch, print edition, July 9, 2012]
I'm sure they want to make sure they have plenty of time to hangout, and have their kids play together too. It's nice to imagine. So are we going to see paparazzi photos of Matt's wife Lucy going out for lunch with Jennifer Garner and their kids? That's got to be a huge downside for Damon. He's spoken about how he's afforded his privacy in New York and I would guess he feels similarly about Miami, where he has a huge house on the water. It's going to be a big adjustment when he's stalked every day leaving his house. It's not like he doesn't have anywhere else to go, and he can put up with it for a while as he's cranking out another amazing script with Affleck. It's about damn time that these two worked together again.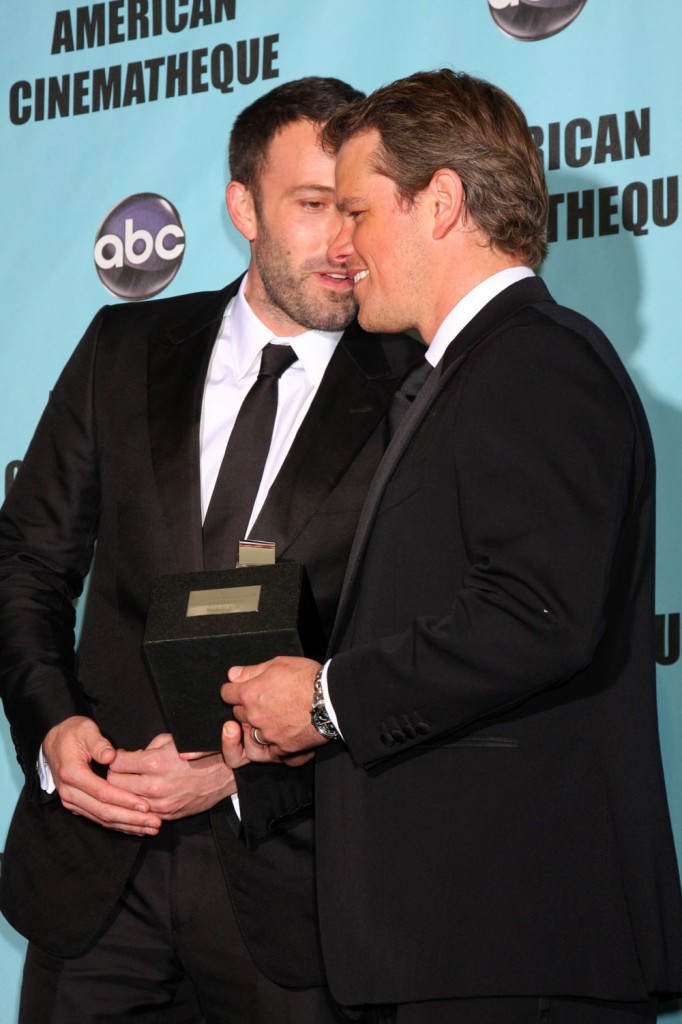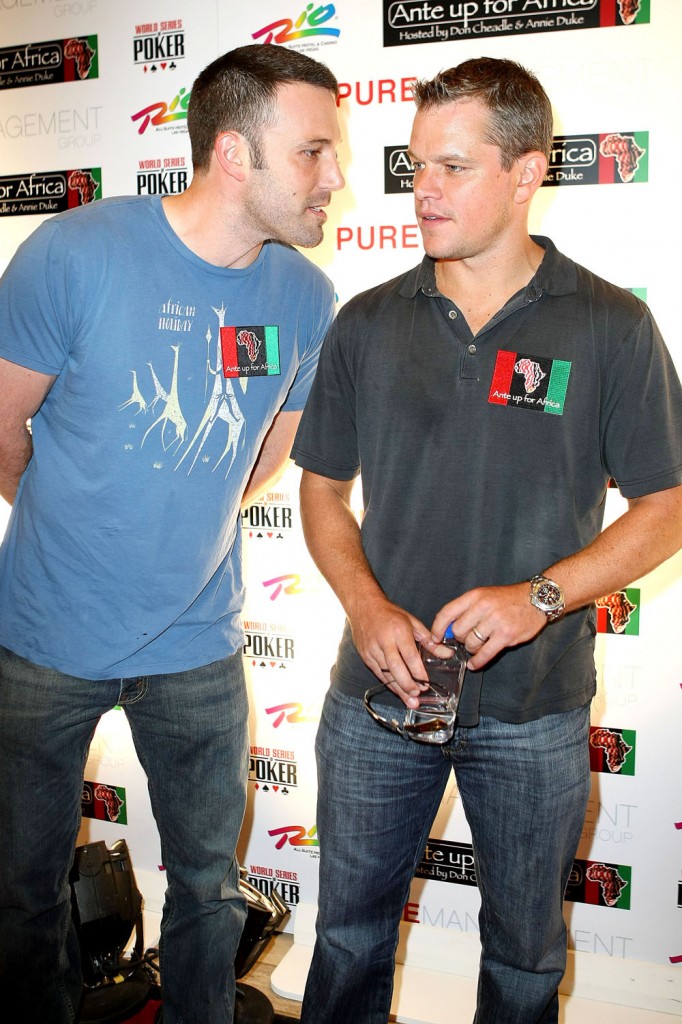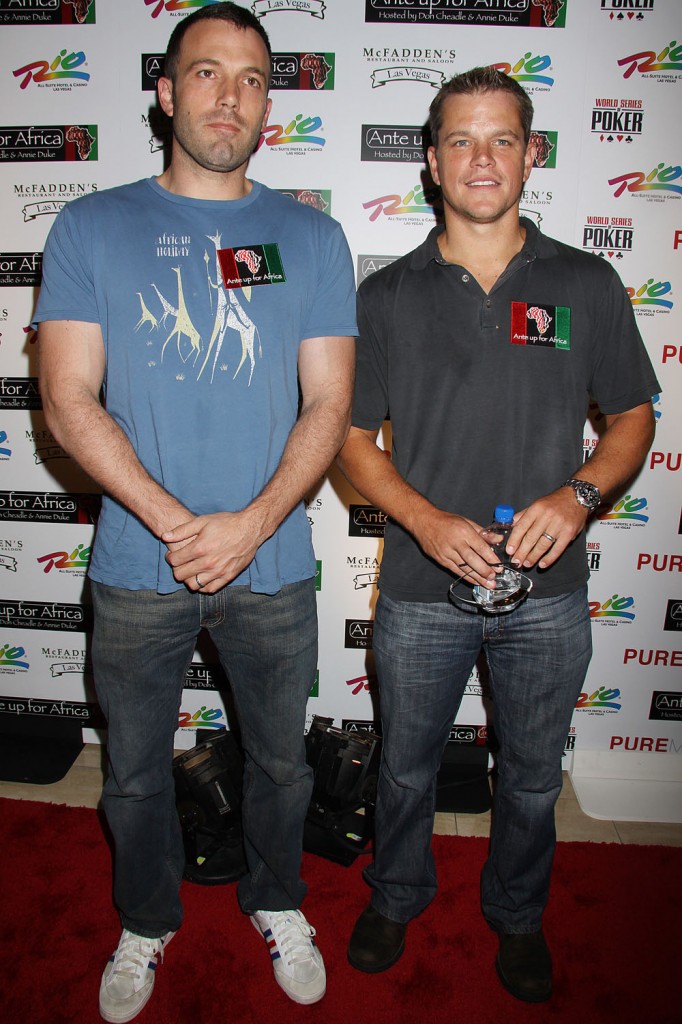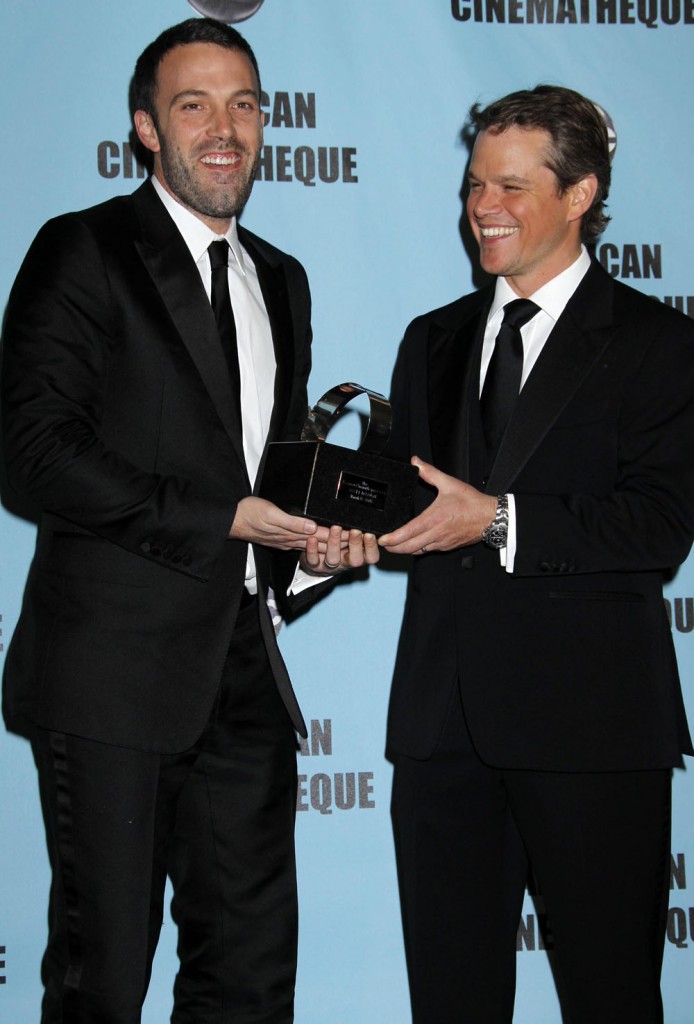 These are the most recent photos I can find of Ben and Matt together and they're from 2010. (In suits) They better fix that soon. They're also shown at a poker event in 2009. Credit: Fame Flynet and WENN.com