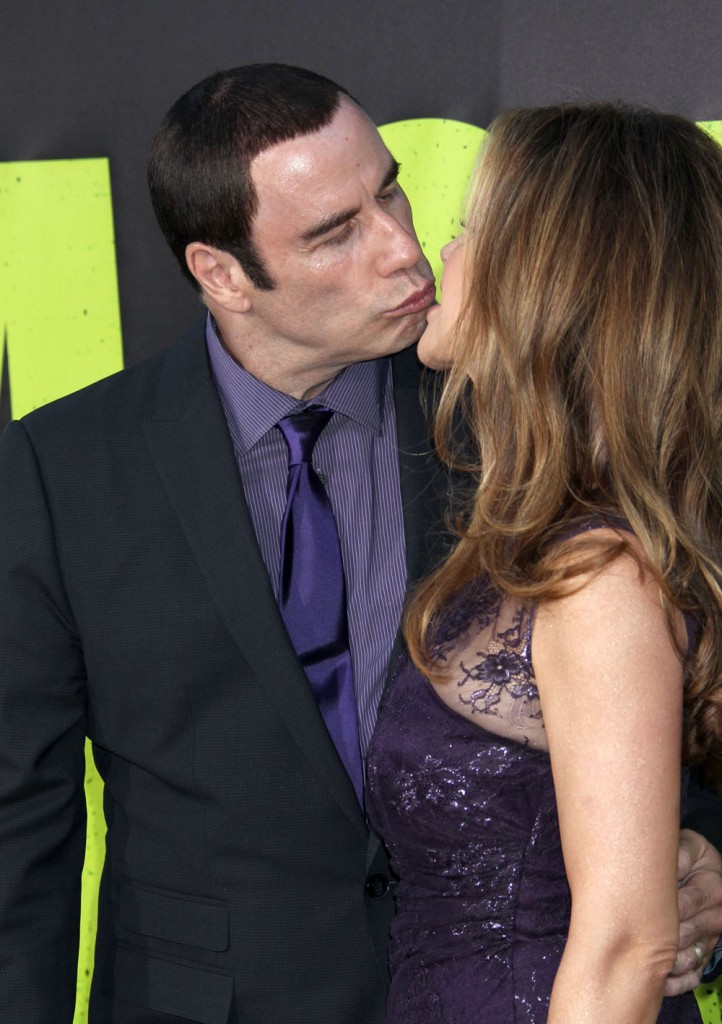 This story just makes me sad. We know that Kelly Preston has been drinking the Kool Aid for decades, that she buys into her fauxmage with John Travlota like she buys into niacin, saunas, and electrified tin cans as cure alls for every independent thought that ails her. We just saw her hanging all over Travolta at his recent film premiere in an obvious, awkward show of solidarity. So is it surprising that Kelly and John are turning to Scientology marriage counseling in an attempt to save their relationship? Since Scientology fixes everything once you give them all your cash and free will. They're also supposedly trying for another baby, because babies fix everything. Here's the story: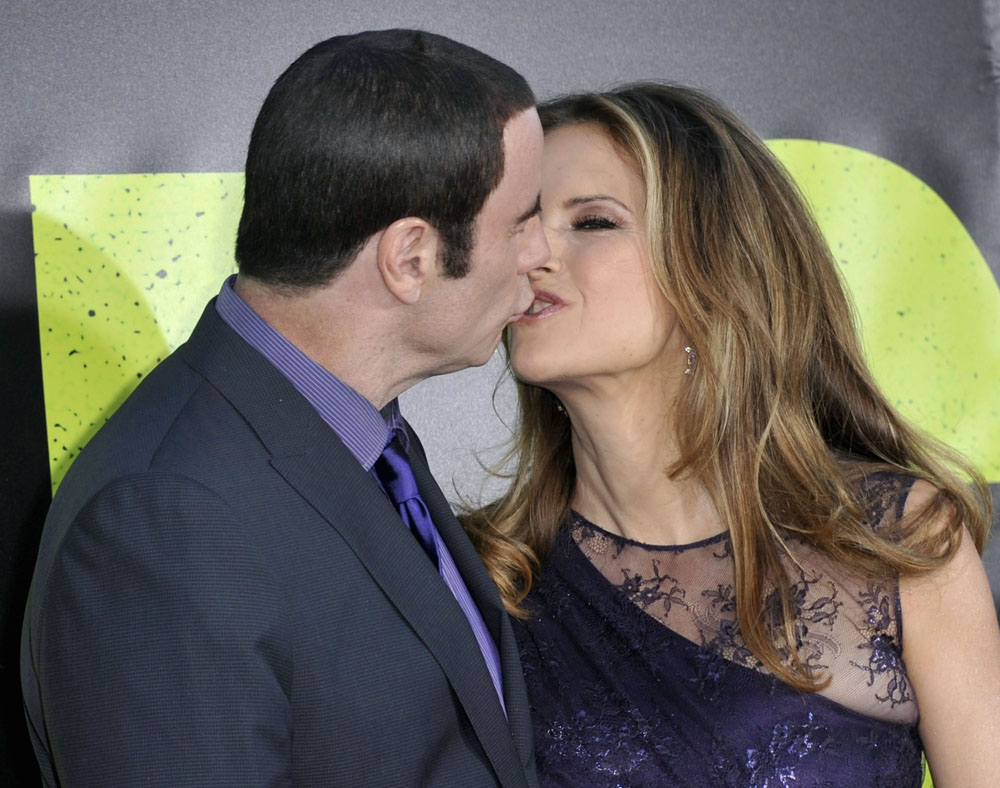 "Kelly has called off divorce proceedings for the time being after John agreed to follow her rules," a family friend told The Enquirer.

"With the disgrace she's endured over his sex antics, the bottom line is that Kelly is worried a divorce right now would mean even more humiliation for her and the kids."

The "Jerry Maguire" beauty is most insistent that the couple give their children – 19 month-old son Ben, and daughter Ella Bleu, 12 – another sibling, insiders say…

On the advice of Kelly's closest pal and fellow Scientologist, Kirstie Alley, the two have also reimmersed themselves in intensive church counseling.

"Scientology therapy worked for them in the past, so Kelly is hoping it holds the key to saving them again," the source explained…

"Kelly is willing to forgive but not forget, and she has demanded that John recommit himself to her and their family life."
[From The National Enquirer, print edition, July 9, 2012]
I can see Kelly doing this. It takes a certain kind of person to stick with a man after he's been accused of sexual assault by over a handful of men. But somehow I was hoping that Travolta was being so reckless and cruel because he wanted to get caught, and he wanted out of COS. Once he outs himself, the cult loses whatever leverage they had over him by knowing his deepest secrets. I don't care about Travolta at all, he's just an abusive creep to me after what we've heard. Still it looks like hes been deliberately sabotaging himself, and it would be nice to see the cult lose another high profile member. He's never going to write a letter denouncing Scientology like Paul Haggis, though. He's in too deep.
As for the part about how Kelly wants another baby, I don't see that happening for her again at 49. They can always adopt, like Tom Cruise and Nicole Kidman. Draw your own conclusions from that.
Also, I have to mention this blind item, which you can read over at DListed. I don't put a lot of stock in blind items, but it's possible that Kelly is getting some on the side too and that's why she doesn't care. If so, good for her I guess.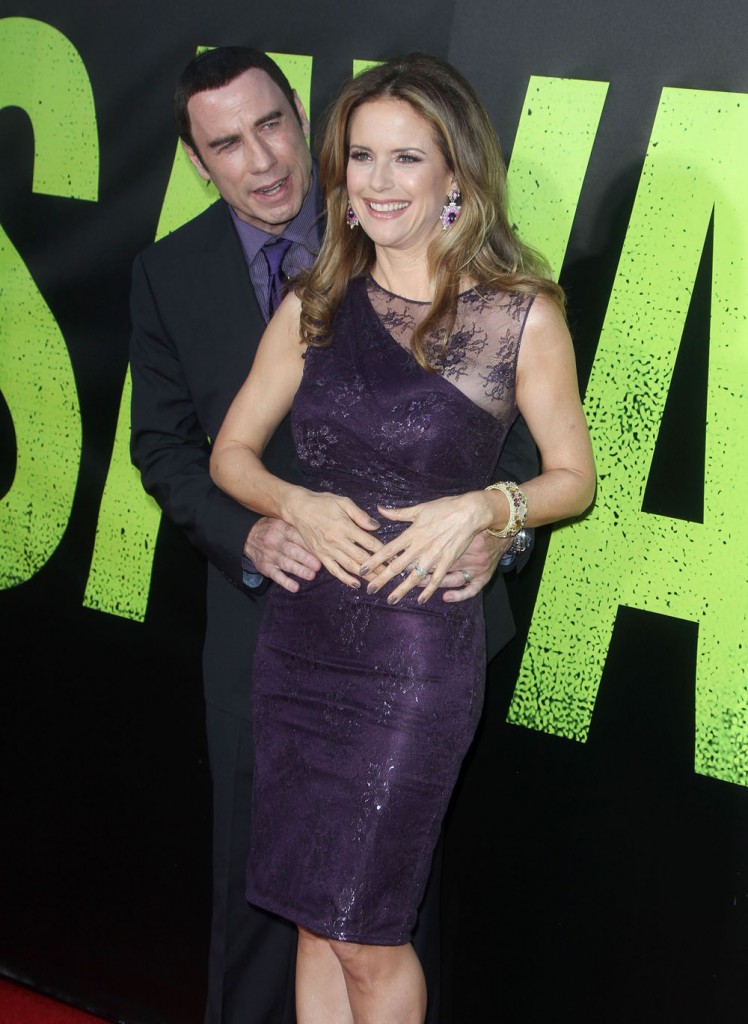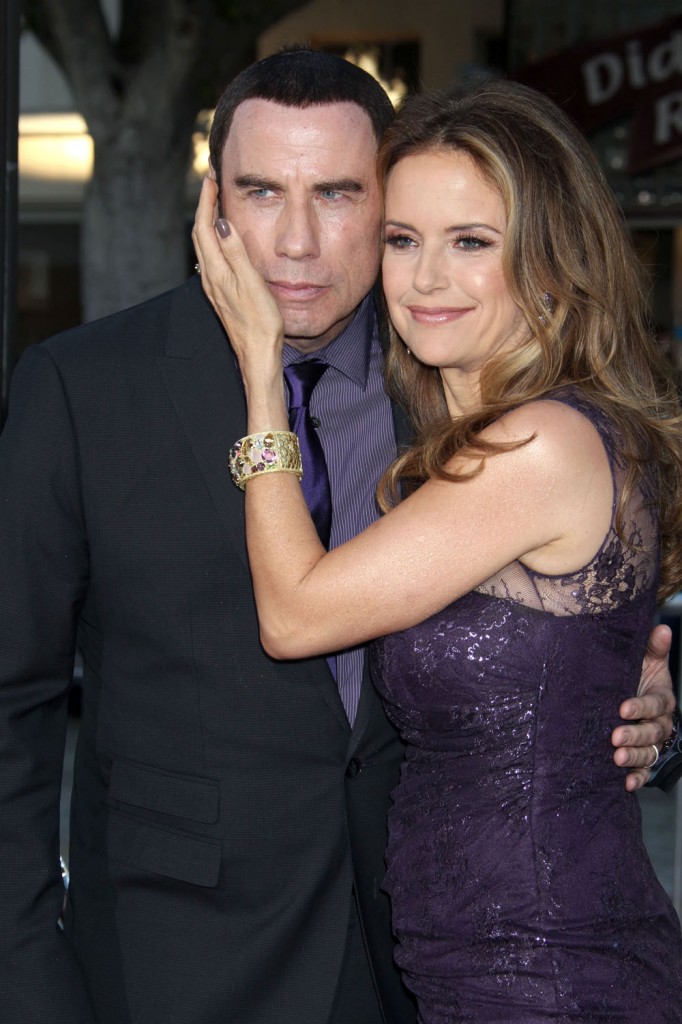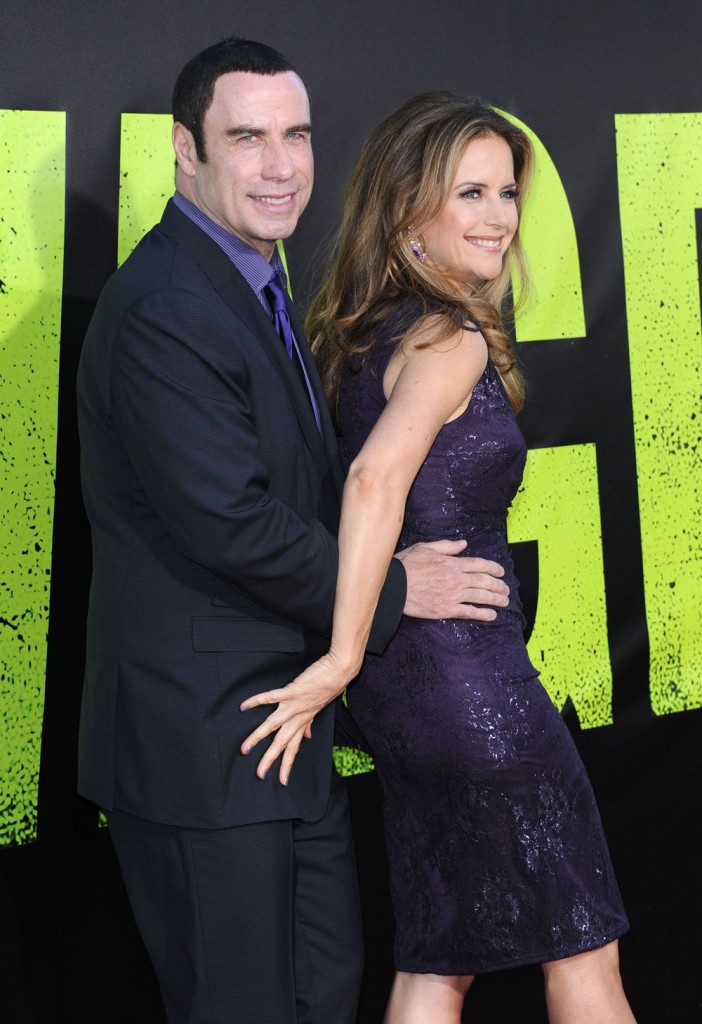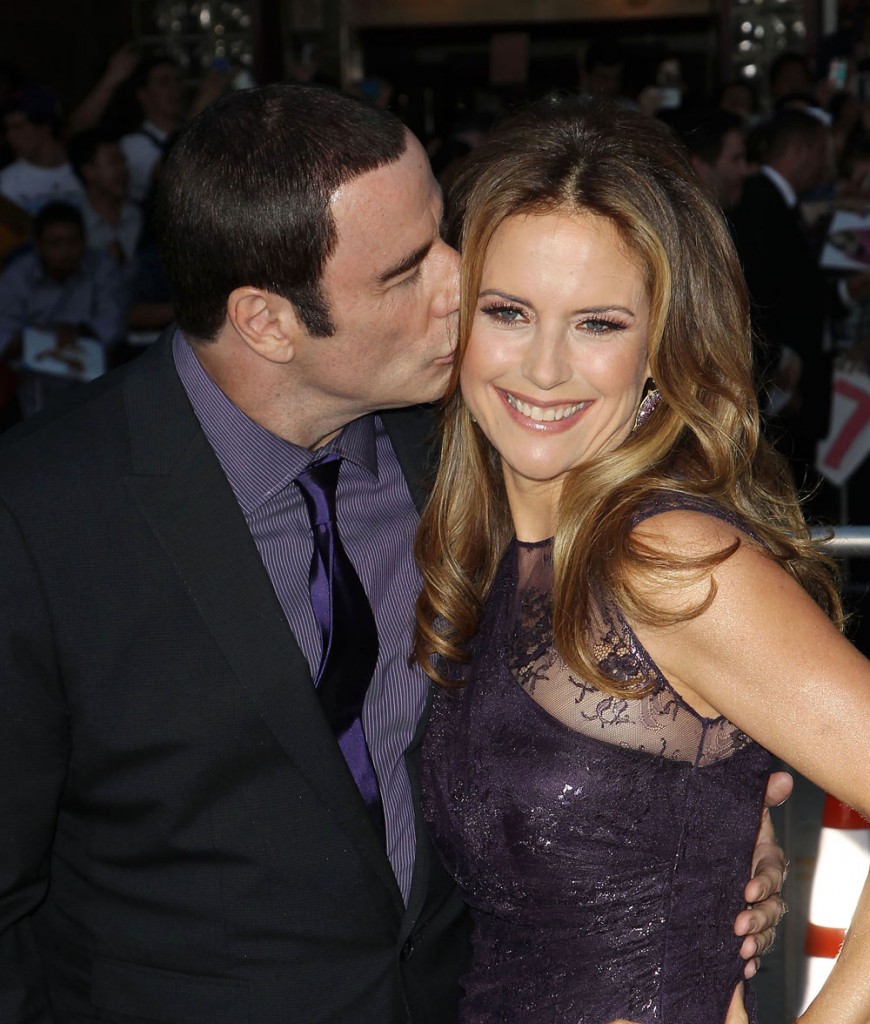 Photo credit: FameFlynet and WENN.com