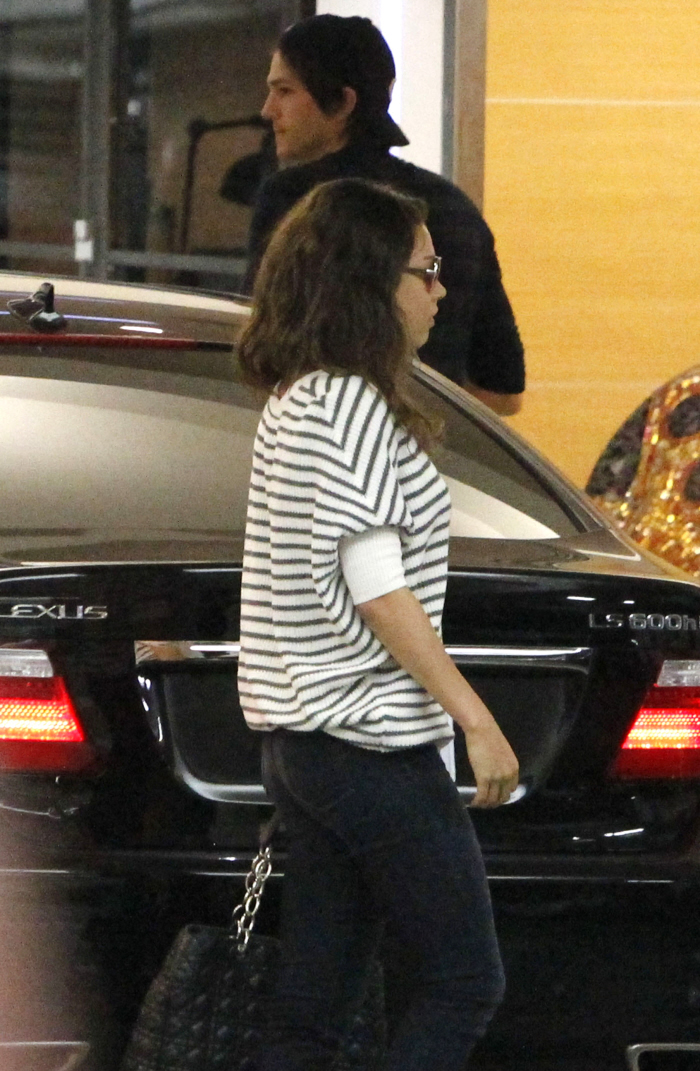 First thing – let's get to these weird photos. Continuing their "seriously, y'all, we're just friends except it looks like we're seriously dating" thing, Mila Kunis and Ashton Kutcher were spotted out together, having lunch with friends at the Soho House in West Hollywood. There really aren't that many good shots of them, but you get the gist of it. They were in the same car. They sat together. Ashton looked like he was sniffing Mila's hair at one point. That's about it.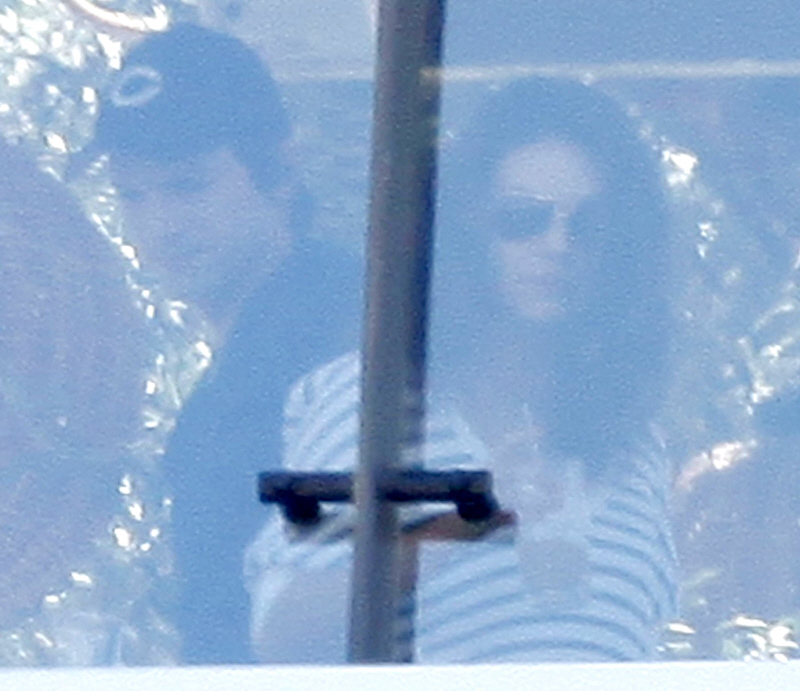 Now, in addition to that, Mila appears on the covers of Elle UK and Glamour Magazine's August issues. The Glamour photo shoot is particularly bad – not that Mila looks bad in the photos, but the style and set pieces seem weird. As for the Elle UK cover – Mila's face looks gorgeous. The dress looks like the losing piece on a Project Runway challenge. Go ahead and yell!! You know I'm right. Glamour put some of Mila's interview online (go here to read it), and here are some highlights:
Mila on dating sites: "One of my really good friends met her fiance on an OkCupid-style website. OkCupid's really popular–all my girlfriends have joined. I love those sites. I go on and I pick the guys for my friends. I think it's great… It's online shopping! We all get together with our laptops and have a glass of wine. Then we message the guy."

Mila wishes she could date online: "If I didn't do what I do, I would do Internet dating instead of going out to bars. In two seconds I would. It makes so much more sense."

What would happen is she did date online: "No. Because, ultimately, what's going to happen? I show up to coffee.… I'm OK in my personal life. I've never dated. I can say this honestly: I don't know what it's like to date. But also, how am I going to date? I'm not in one state long enough."

Babies: "This isn't the right time for me to have one, but I do want a family. I'd rather be in love and have a baby than have a movie."

When asked if she fundraises for Obama: "More like street-art-based stuff in Los Angeles that I can't talk about…because I'm pretty sure it's illegal… I'd rather do that. I don't need attention for it. What I truly believe in I will do privately."

Being linked to Ashton Kutcher: "Ninety-nine percent of it is bulls–t. That is the biggest form of bullying ever, the paparazzi. Printing lies, making accusations, it's just bullying."

Losing weight for Black Swan, and gaining it back: "This is my normal body. It's not 98 pounds. God, I'm probably 25 pounds heavier in muscle mass and weight at this point. What was crazy was, when I was shooting Black Swan, everyone was like, 'Gosh, you're really too skinny.' Then my weight started bouncing back and they're like, 'She looked better when she was anorexic-looking.' You can't please anyone! It was just for work. I didn't do it because I had issues. Now this is my normal weight that I started out with. [When I was 25 pounds lighter, I felt] flat, flat, flat. [She gestures to her chest and hips.] There was no shape, no form, nothing, nothing."
Do you really think what we're doing is "bullying"? Not really. But then again, I don't think that "90%" of this stuff is completely made up either. Especially in Mila's case – I understand that she doesn't want to answer questions about Ashton. That's fine. But find a more dignified way of saying "No comment" or "None of your business," as opposed to "LIAR! BULLY! CRAZY!!" I mean, there are tons of photos of Ashton and Mila on dates for months and months. The jig is up.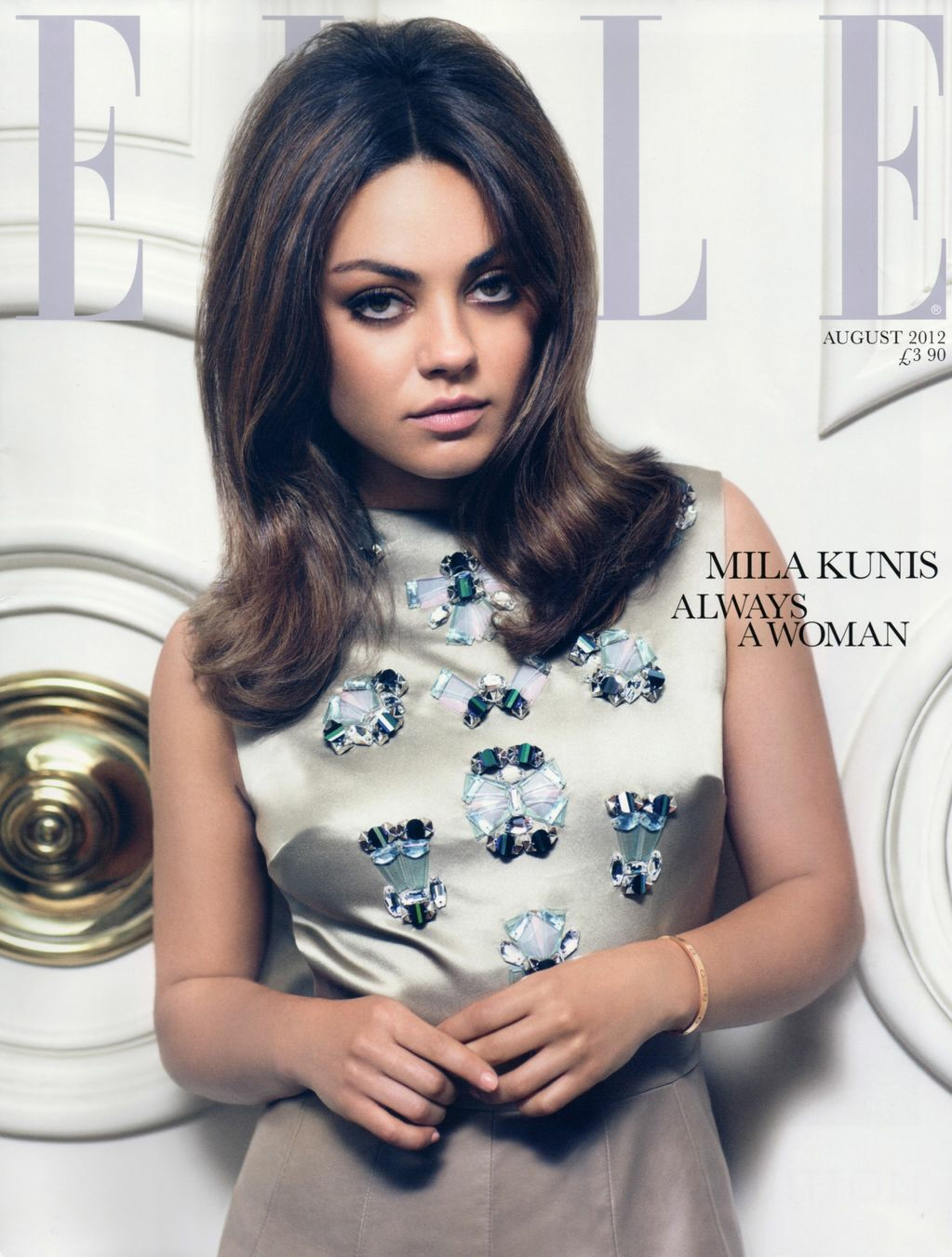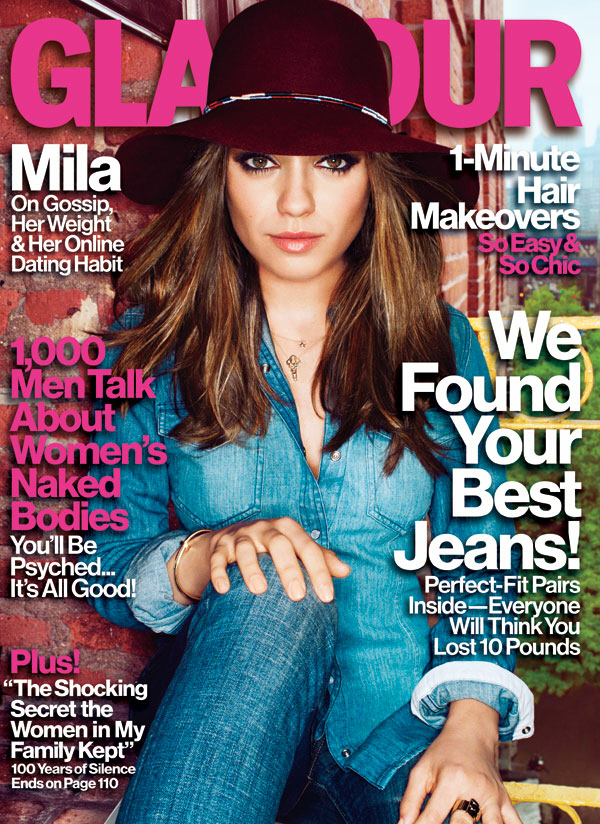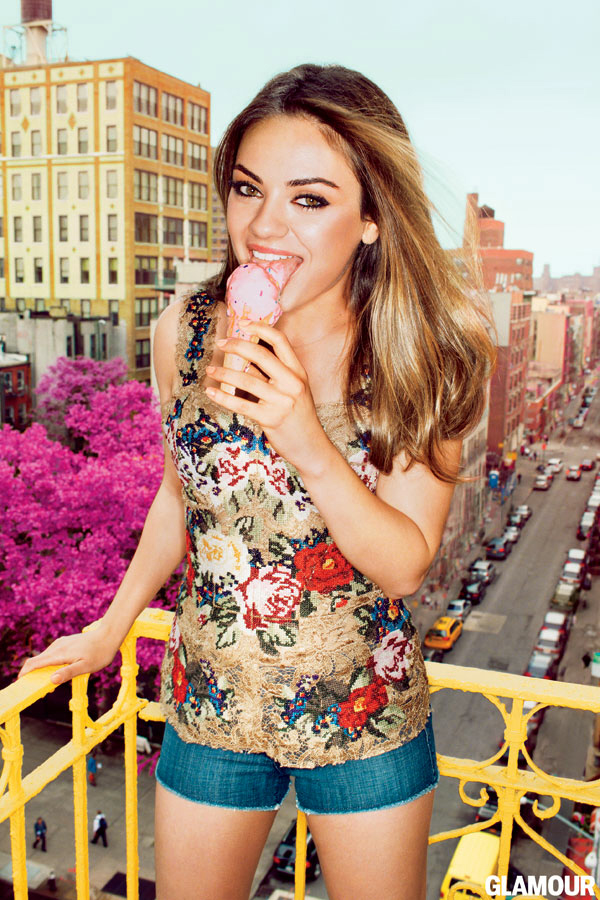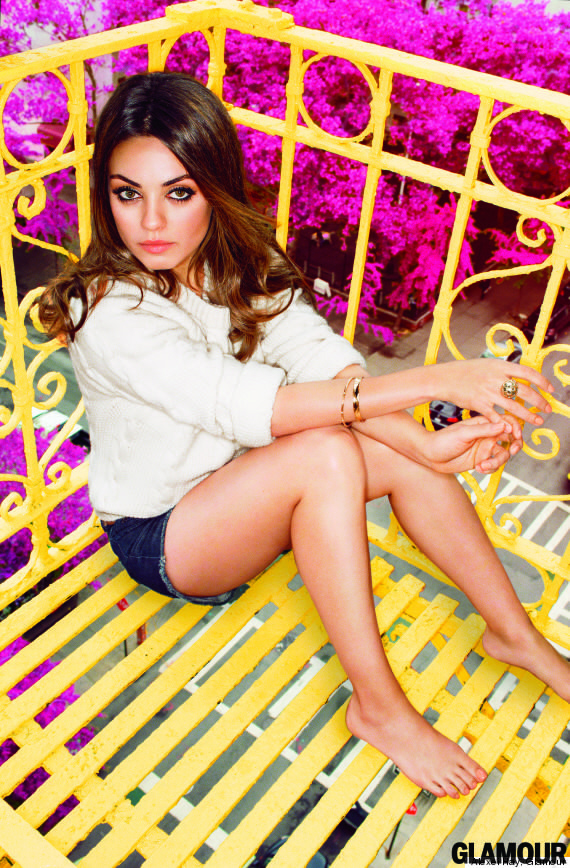 Photos courtesy of Glamour's slideshow and The Fashion Spot.