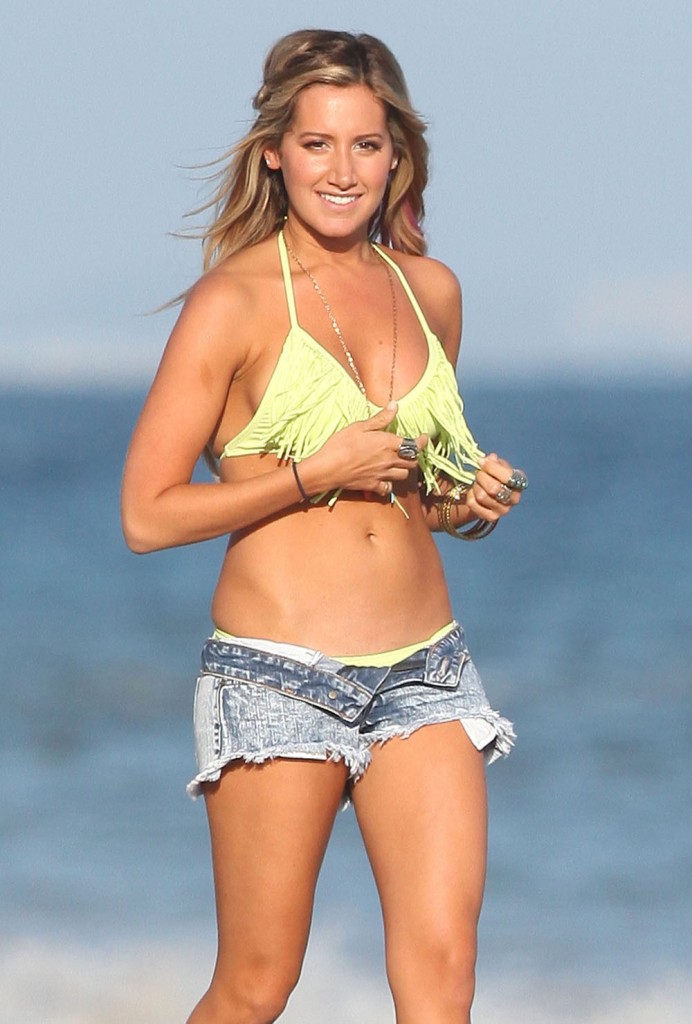 Here are some photos of Ashley Tisdale celebrating her 27th birthday by having a bikini beach party in Malibu and inviting the paparazzi. All our agencies have these photos so it's pretty much guaranteed that they're staged. We don't normally talk about Ashley Tisdale, but she has the benefit of timing and a bikini here. Plus she's got an adorable dog and Selena Gomez is there. So shrug, I guess. I had to search to remember if Ashley was in that Spring Breakers movie with Gomez, because I just assumed she was, but she's not! Ashley Benson of "Pretty Little Liars" is in it, and so is Tisdale's fellow "High School Musical" alum, Vanessa Hudgens, but not Ashley Tisdale. I can't help but think she must feel left out somehow. Hence these photos.
I guess the news about Ashley is that she's going to be on two episodes of "Sons of Anarchy." I recently saw that over on Lainey Gossip along with photos of her on set. I really tried to like that show, but I picked it up in the second season with that weird baby-snatching plot and I just couldn't get into it. So I can't profess to have any knowledge of what's going on with the plot at this point.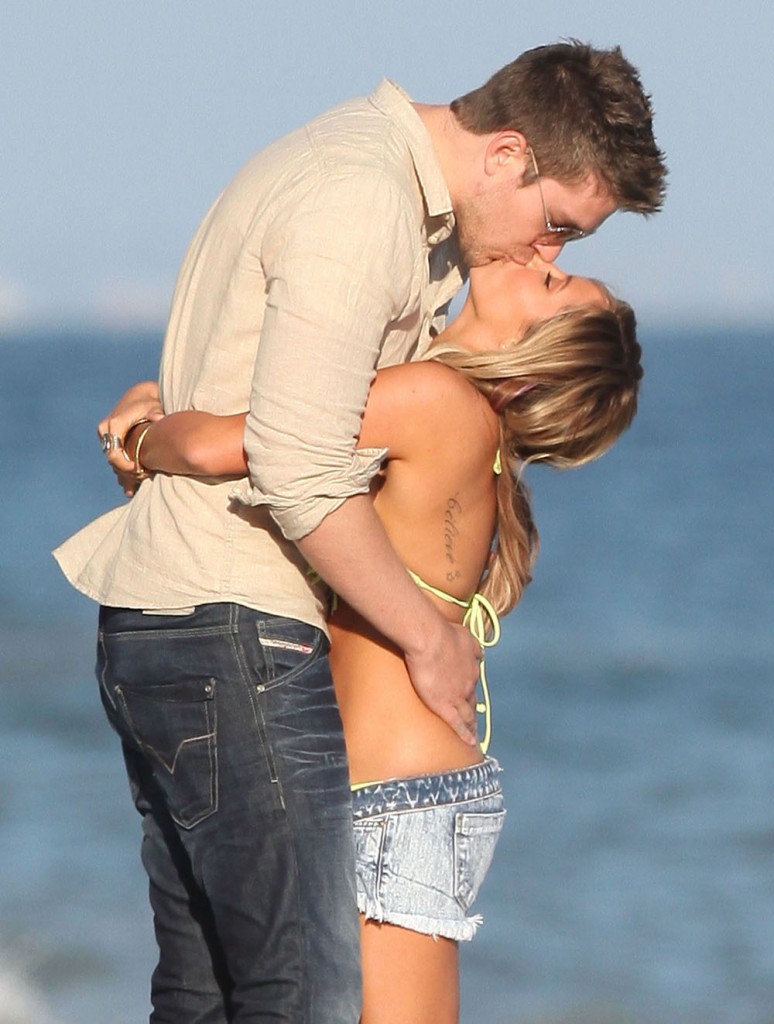 Ashley is shown here with her on-again boyfriend, video music director Scott Speer, 30. They're cute together and she's got an amazing figure. That's about all I've got.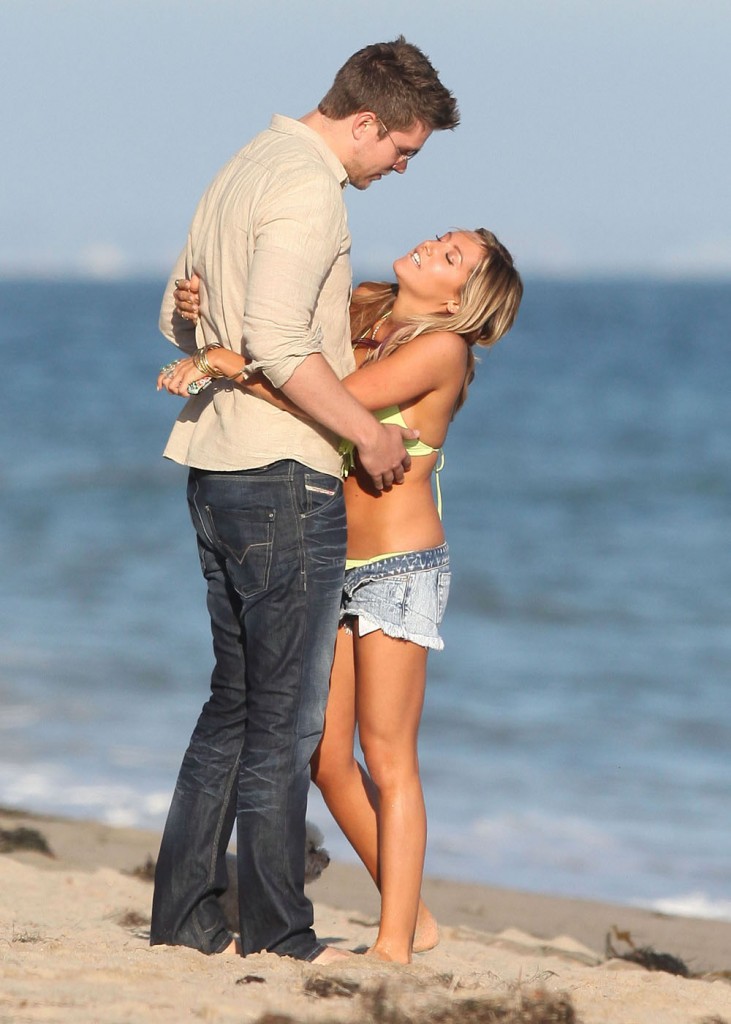 Also, she used to be BFF with Vanessa Hudgens. Why wasn't she there? (Update: she was there, she just didn't come out for this photo op. Thanks brin!)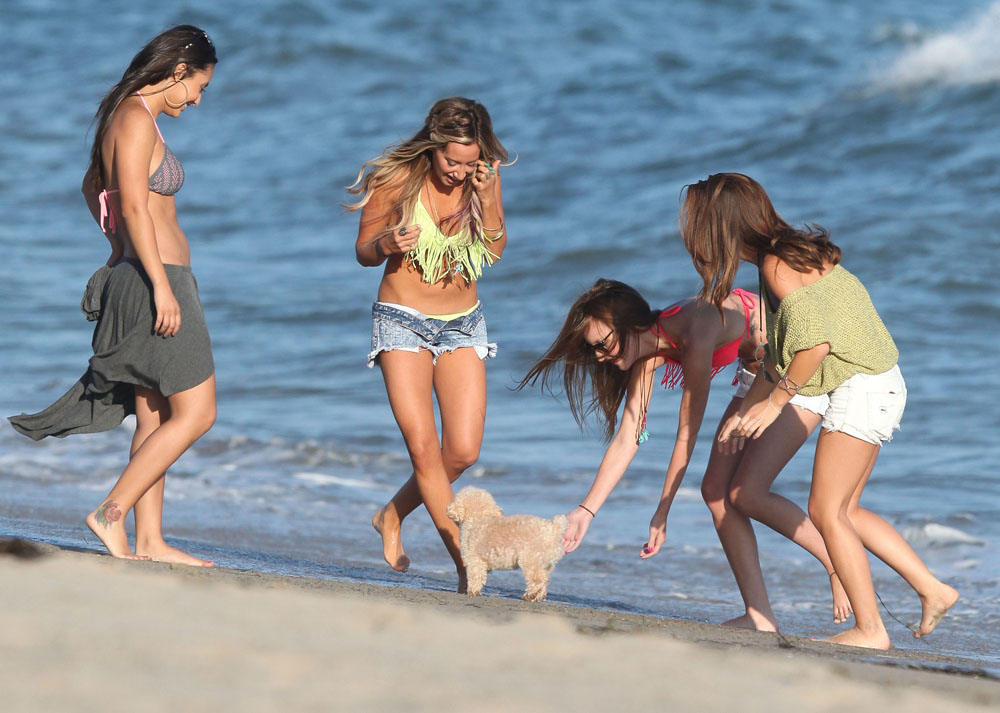 Why is Selena Gomez wearing a blanket as a poncho? Will Justin Bieber be jealous of her horsing around with this other guy? How many tabloid stories will these photos spawn? What kind of dog is that, is it a puppy or full size and should I get one? (Update: it's a Maltipoo and from what I've read they're very popular!) It looks like a sweet little teddy bear. So many questions.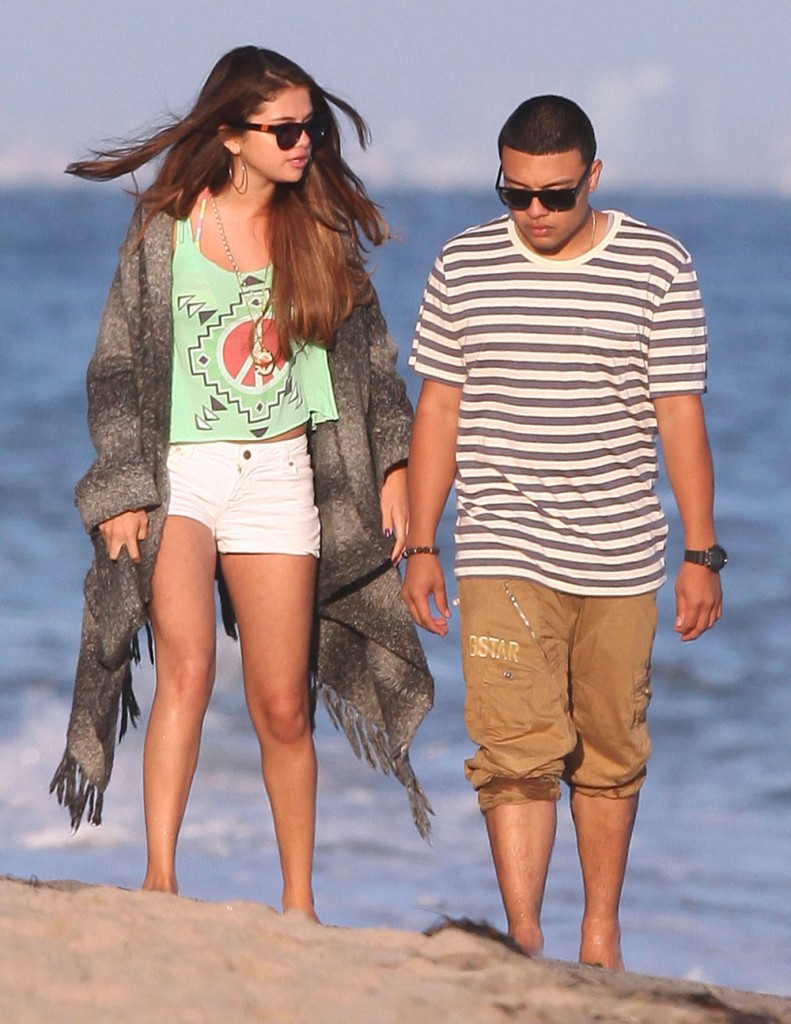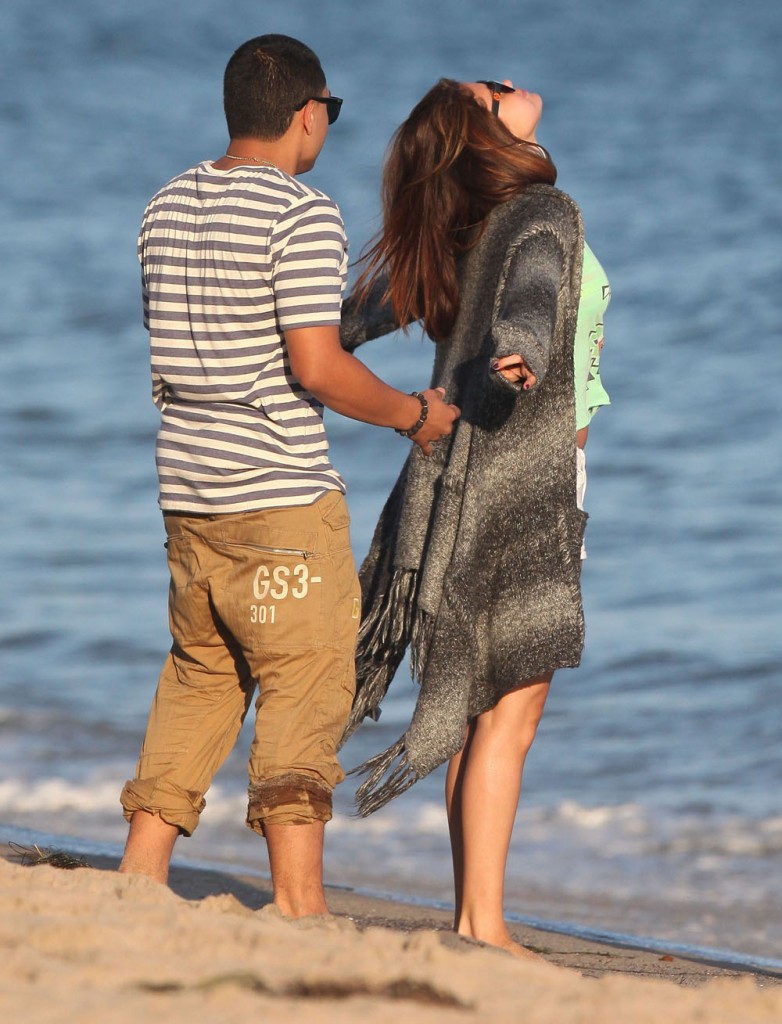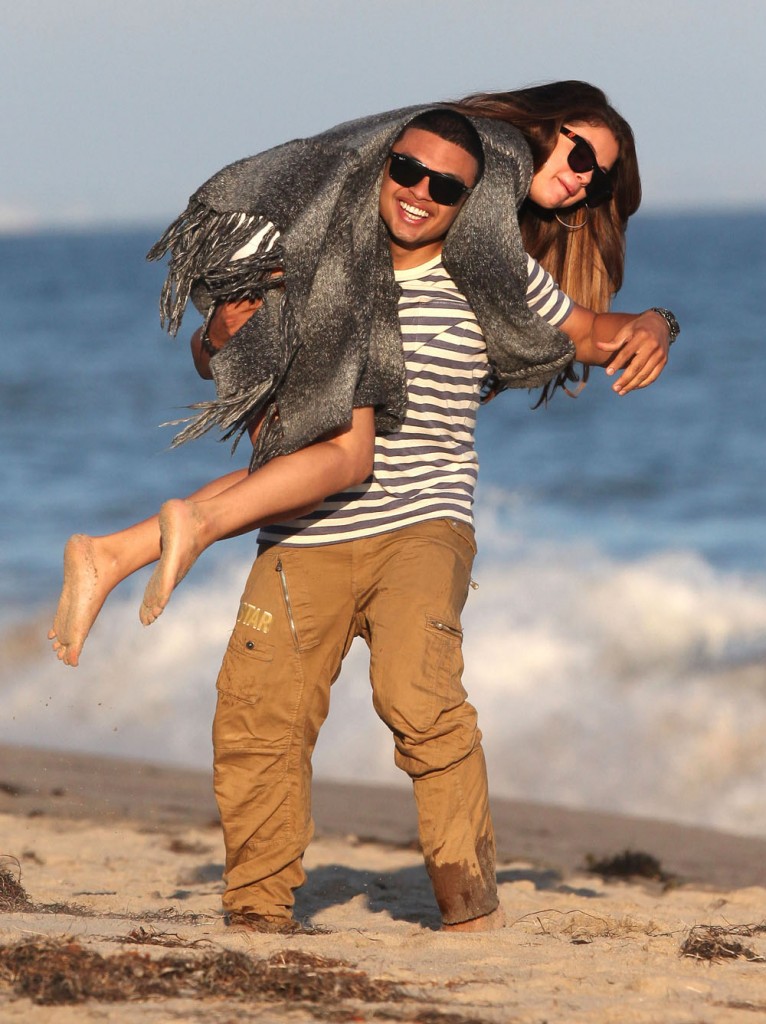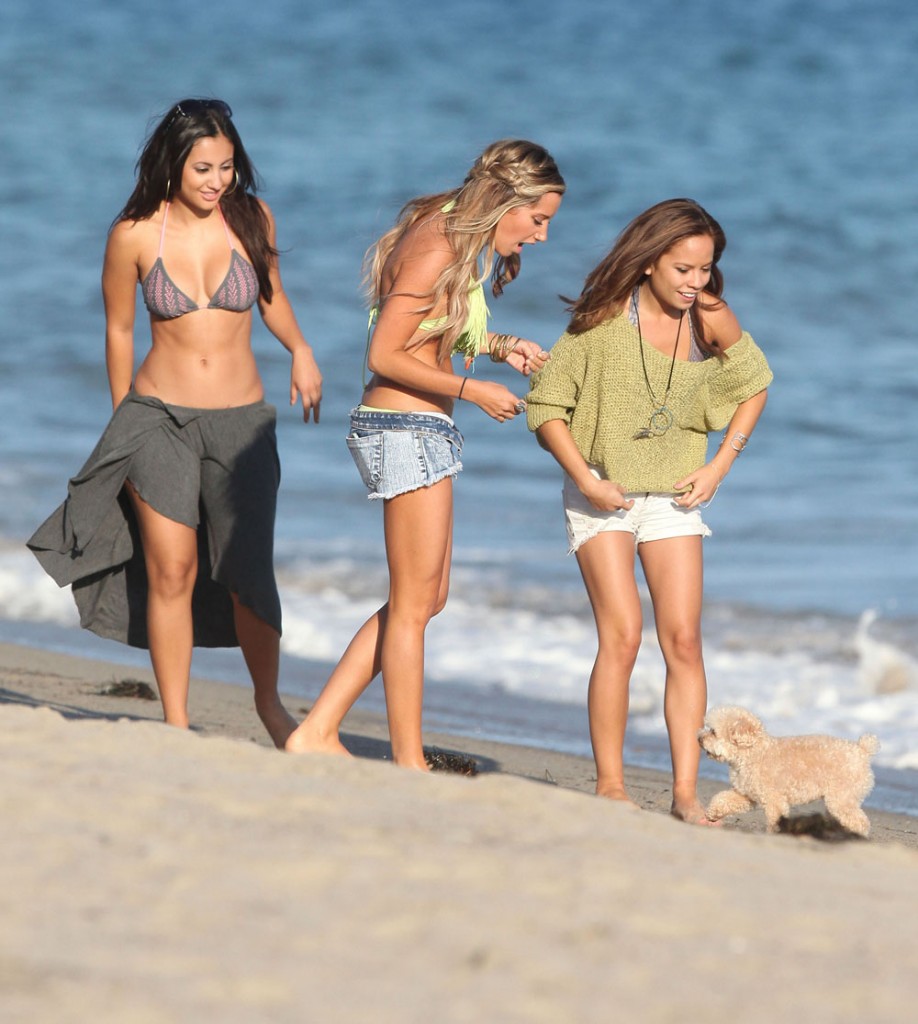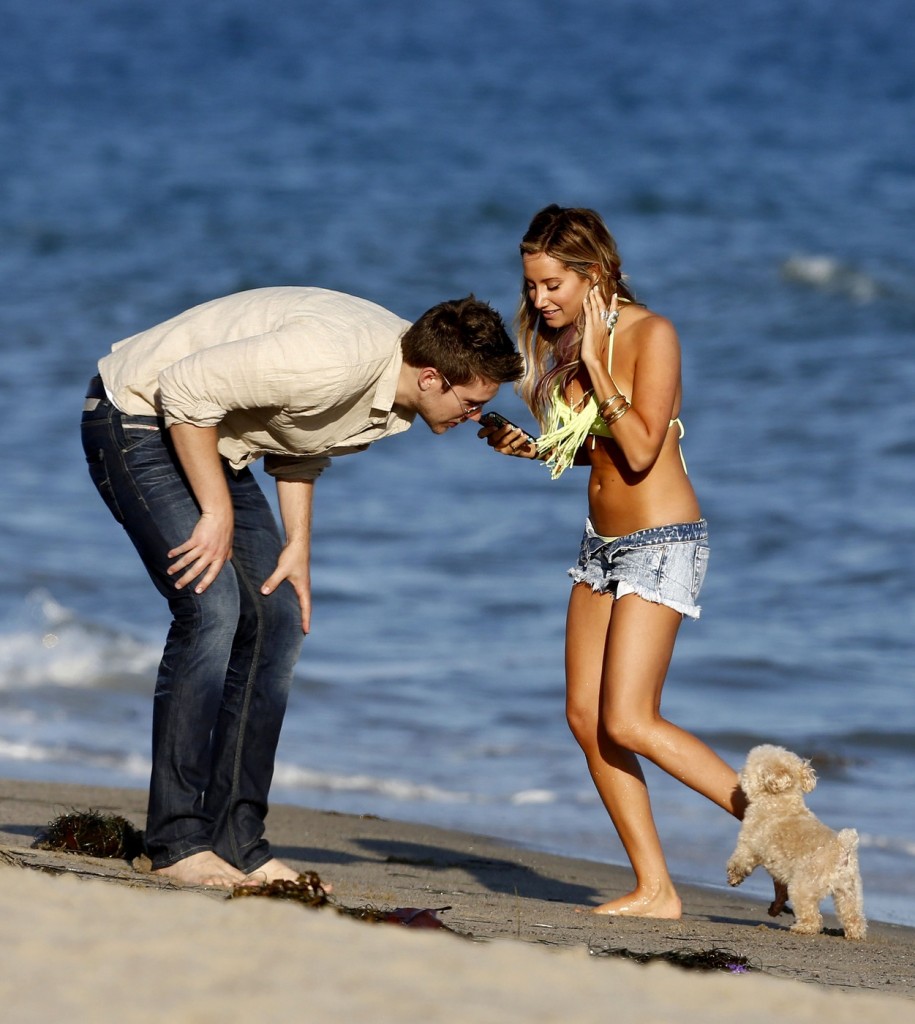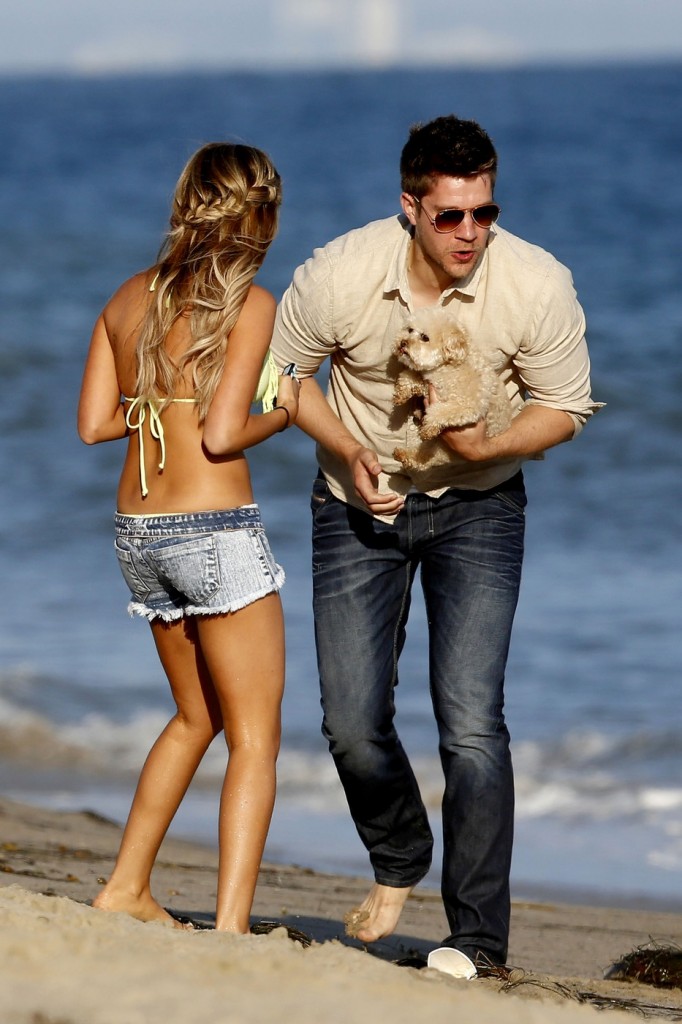 Photo credit: Miguel/FameFlynet Pictures and PacificCoastNews.com