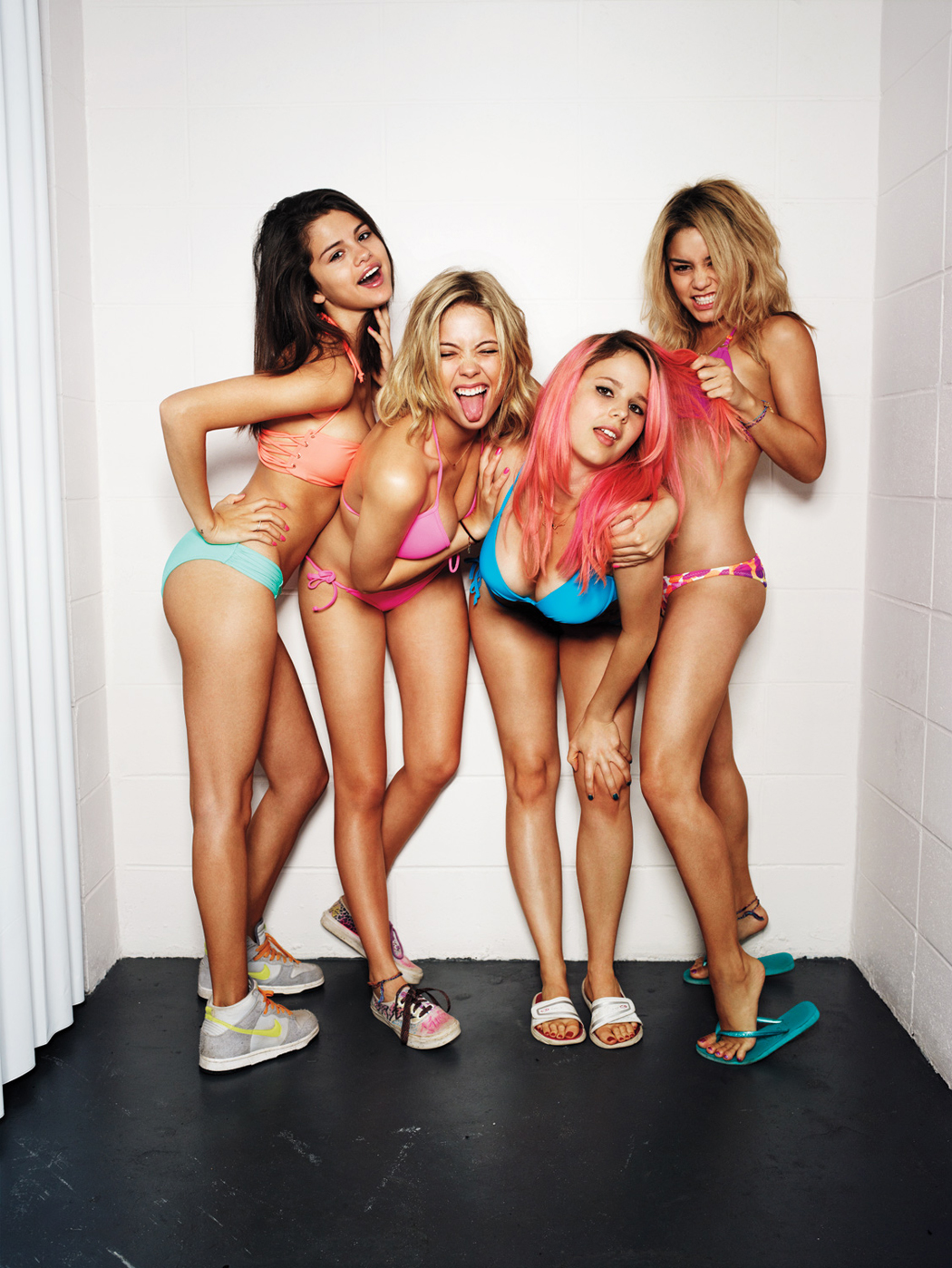 The above photo arrives courtesy of the June issue of Interview Magazine and features (from left to right) Selena Gomez, Ashley Benson, Rachel Korine (wife of Harmony), and Vanessa Hudgens in their bikini uniforms for Spring Breakers. I'm going to be perfectly honest here and just say that this movie sounds like a terrible idea for most parties involved. Of course, it sounds like a great idea for the movie's director and writer (or is it auteur?), Harmony Korine — who is best known for writing the controversial Kids and whose last feature film directorial effort was called Trash Humpers — because he got to spend spring break this year filming former Disney girls in bikinis while they frolicked alongside thousands of actual spring breakers in St. Petersburg, Florida. Likewise, this movie was an undoubtedly wonderful experience for James Franco, who got to dress up like K-Fed, hang out with Selena and Vanessa in bikinis, and call it AAART. Of course, I'm not concerned about Vanessa, who has plans of her own for surviving Hollywood.
Selena Gomez is another matter altogether. Other than dating Justin Bieber, the girl has a spotless record without a wisp of scandal. In fact, Selena herself is so aware of her own halo that she signed onto Spring Breakers in an effort to shed her Disney shell. Now she's also told Interview that this movie — which includes Selena & Co. robbing a bank while wearing bikinis, getting bailed out of jail by K-Fed Franco, and doing lots of drugs in the aftermath — is part of her plan to become a serious actress. Here are some excerpts from Selena and the rest of the Spring Breakers cast and crew, which just happens to include …. Heidi Bivens? This is getting so weird: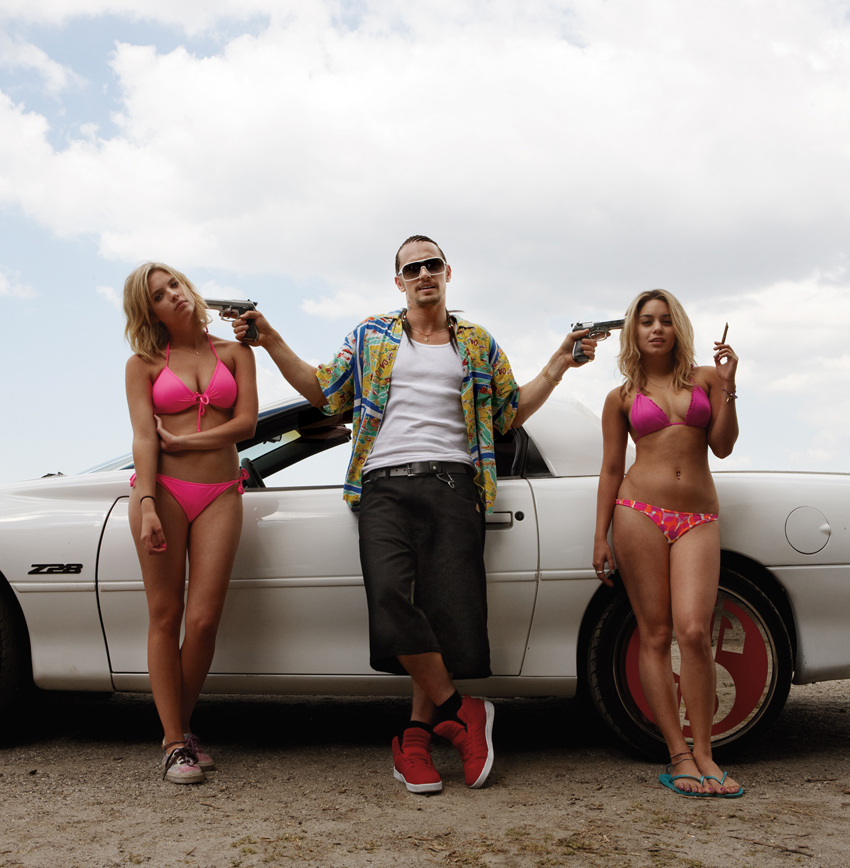 Harmony Korine, director/writer: "When I wrote the script, I started thinking about girls in bikinis with guns, wearing ski masks. I was like, 'Where would you see that?' And the idea of spring break came to me. I just started imagining girls on spring break robbing places. I liked the idea of the film as a social experiment. It was like there were two movies–the actual movie, and then the one that the media, paparazzi, and the people tweeting photos were also creating."

James Franco, K-Fed imitator: "When Harmony told me who he was going to cast, I thought it was perfect for so many reasons. The young actresses are so excited to do a movie like this with someone like Harmony. They were so eager and enthusiastic to be a part of it."

Selena Gomez, Disney chick: "I was getting kind of repetitive in terms of the roles I was picking, and I really wanted to do something that was completely different. It was a mark thing for me–like, 'This is what I want to be doing.' I want to be taking myself seriously as an actress, and this was definitely a stretch. I mean, I'd never smoked a cigarette before in my entire life. It was really funny–they had to show me how to do it."

Ashley Benson, actress: "Harmony wanted to break us all out of the good-girl mold. For Selena, Vanessa, and me, our audience is all in their teens or younger, so they're not even going to be able to see this when it comes out–it's not appropriate."

Heidi Bivens, costume designer: "I had to keep in mind where these girls are from: a small town in the South. What they were wearing at school had to be stuff they could find where they were living. And then when they come to spring break, it changes, because they're able to shop in St. Petersburg. The most challenging for me were the ski masks that the girls wear. They're supposed to glow fluorescent, but there aren't any ski masks I could find that were the color we needed in the daylight and that would glow under black light, so I had to start experimenting with dyes. I probably went through 20 different dyes to find the right one."
[From Interview]
Should I be surprised that Heidi Bivens is the costume designer on this movie? I guess not because even cinematic bikinis don't just appear out of nowhere. Bikinis and ski masks. Aces.
Back to Selena though and her desire to branch out from "The Wizards of Waverly Place," Disney pop music, and her feature films thus far, Princess Protection Program and Monte Carlo, both of which were so sugar-coated that I spontaneously developed a few cavities while (unwillingly) watching them. If Selena really wanted to spread her proverbial wings as an actress, couldn't she at least have gone for a gritty little indie drama that didn't feature her boobs and butt ahead of her potential talent? Spring Breakers looks like many things, but it does not look like a means to becoming a "serious actress." For what it's worth, Selena has also accepted a cameo role in an upcoming Eli Roth-produced film (Aftershock) as well.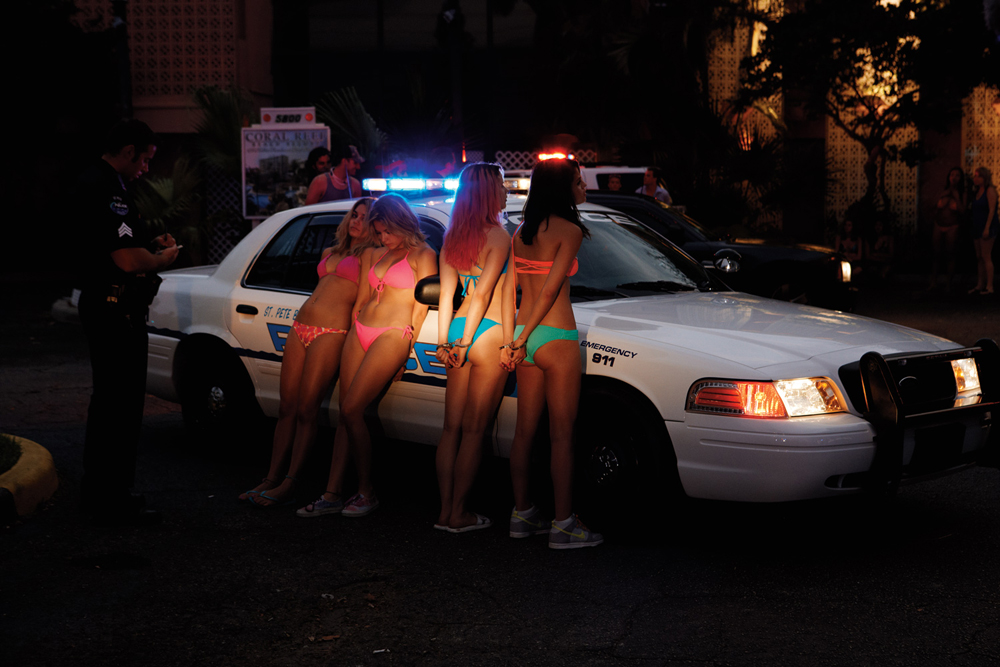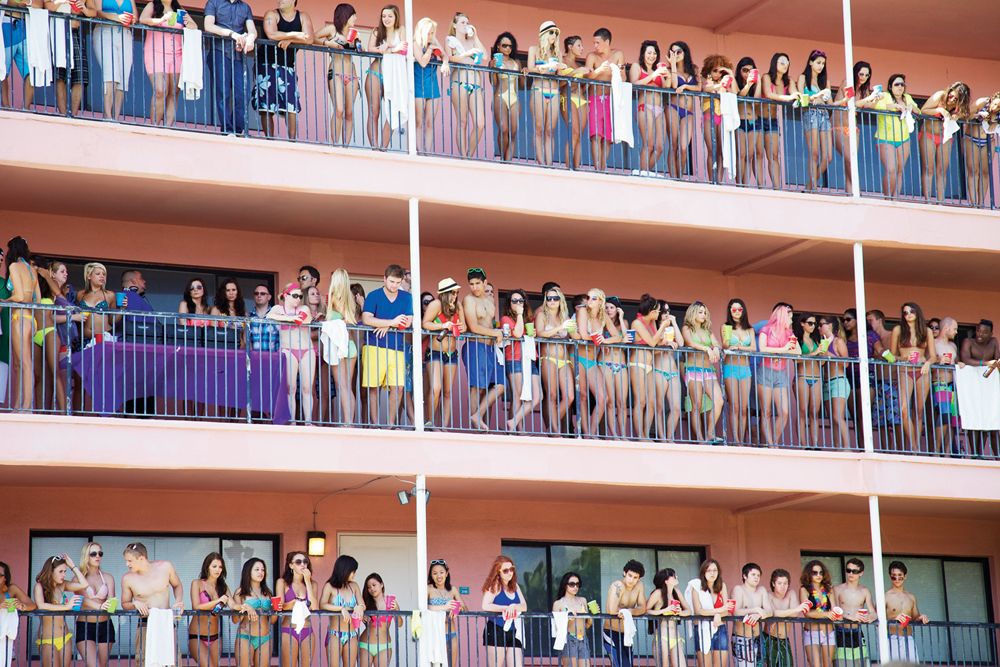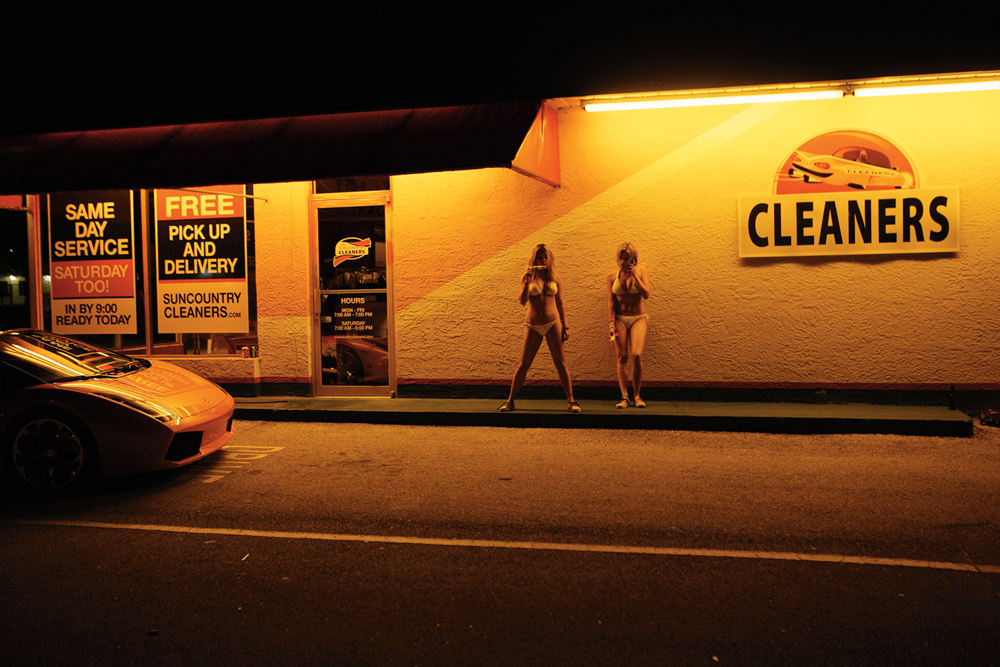 Photos courtesy of Interview Mag