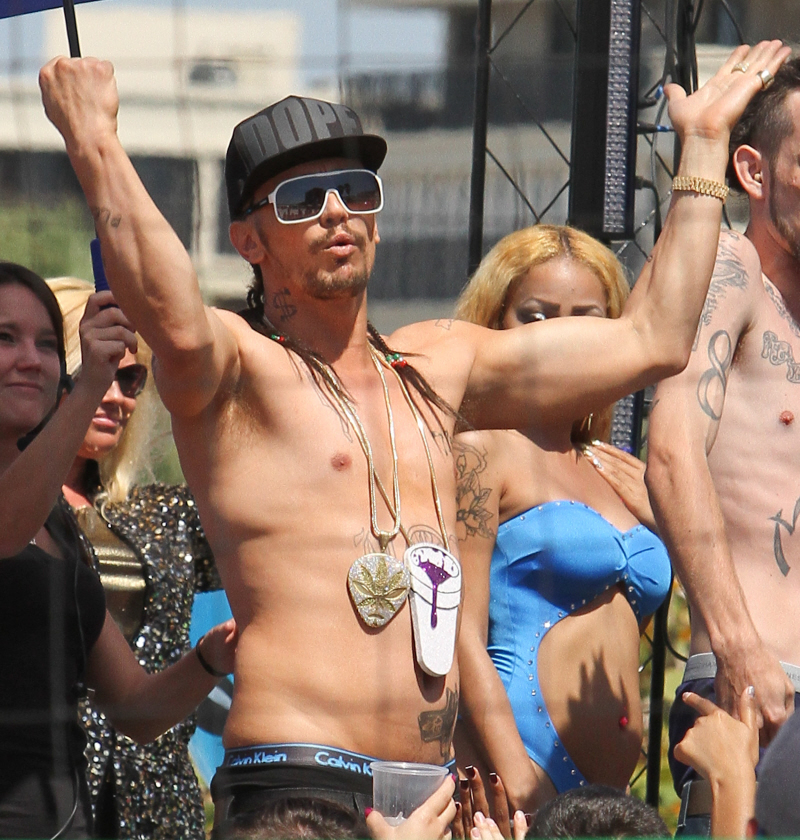 Bedhead included the first photo of James Franco on the set of Spring Breakers in her post the other day, but I think many of you missed it. So here you go – a post devoted solely to Franco's transformation into some kind of cornrowed, Kevin Federline-like rapper-pimp (?). I actually think Franco's character is supposed to be some kind of pimp or dealer-type. Funny story: Spring Breakers is being directed by Harmony Korine, who is like some kind of hipster God (and former boyfriend of Chloe Sevigny). It makes sense that James Franco and Harmony Korine know each other. It does not make sense that Korine is directing a spring break film with a bunch of Disney starlets.
As for Franco's transformation… it actually makes me like him more. I had lost interest in Franco for a while, when it seemed like he was going to be absorbed in some sort of life-as-performance-art thing that only true "artists" would understand. Plus, I hated how he phoned it in for last year's Oscars. So, he was annoying me. These photos are not annoying me. I'm surprised to see that Franco has… a good body? Am I seeing that right? His physique looks hot. I like the tattoos too (they're probably fake). I would never date a guy with cornrows (or gold teeth, for that matter), but I understand "the look" and I'm enjoying it.
Oh, and CB sent me this interview with Franco from Refinery 29, that weird hipster outlet. Before I get to the interview, have you seen this "commercial" that Franco did for 7 For All Mankind? He's a songwriter now, you know.
OMG. As for the interview, Franco doesn't say anything groundbreaking. He wears boxer briefs in "all the colors". He loves Gucci and American Apparel underwear. When asked if there's anything he's not good at, he says, "I don't really cook. Um, I fart a lot." My favorite part is when he's talking about his Spring Breakers costar Selena Gomez. He's asked about her fan base and he says, "I'm sure Selena has crazier fans. I was told today by these two twins that are working on the movie that Selena Gomez has the second most number of followers on Instagram. Behind only the love of her life, Justin Bieber." As for Bieber, Franco says, "I haven't met Justin but I'm definitely Team Selena."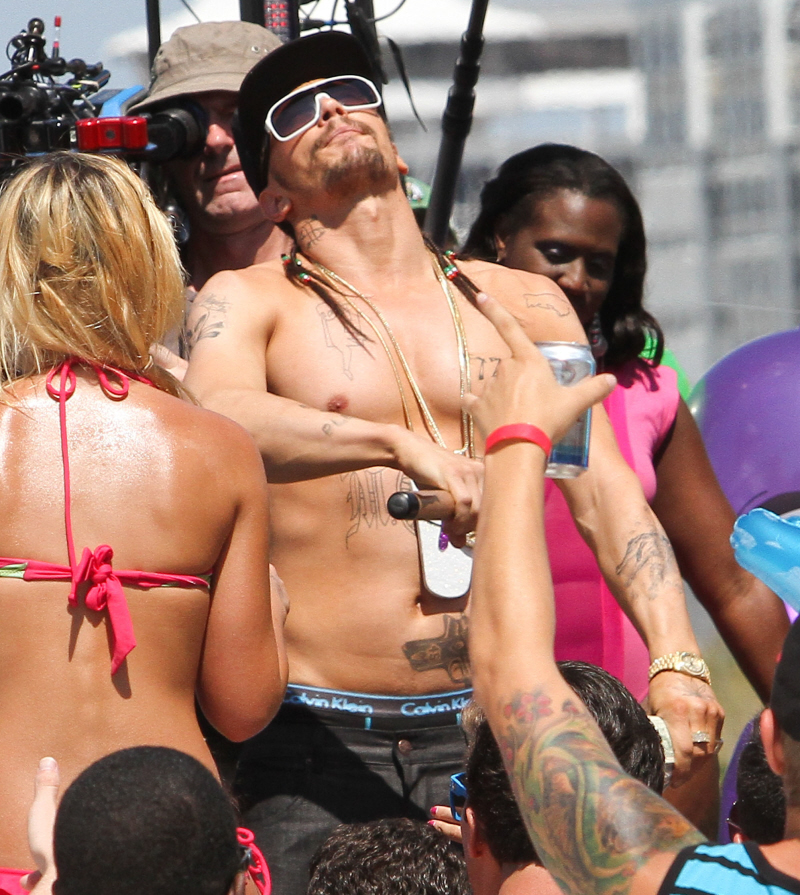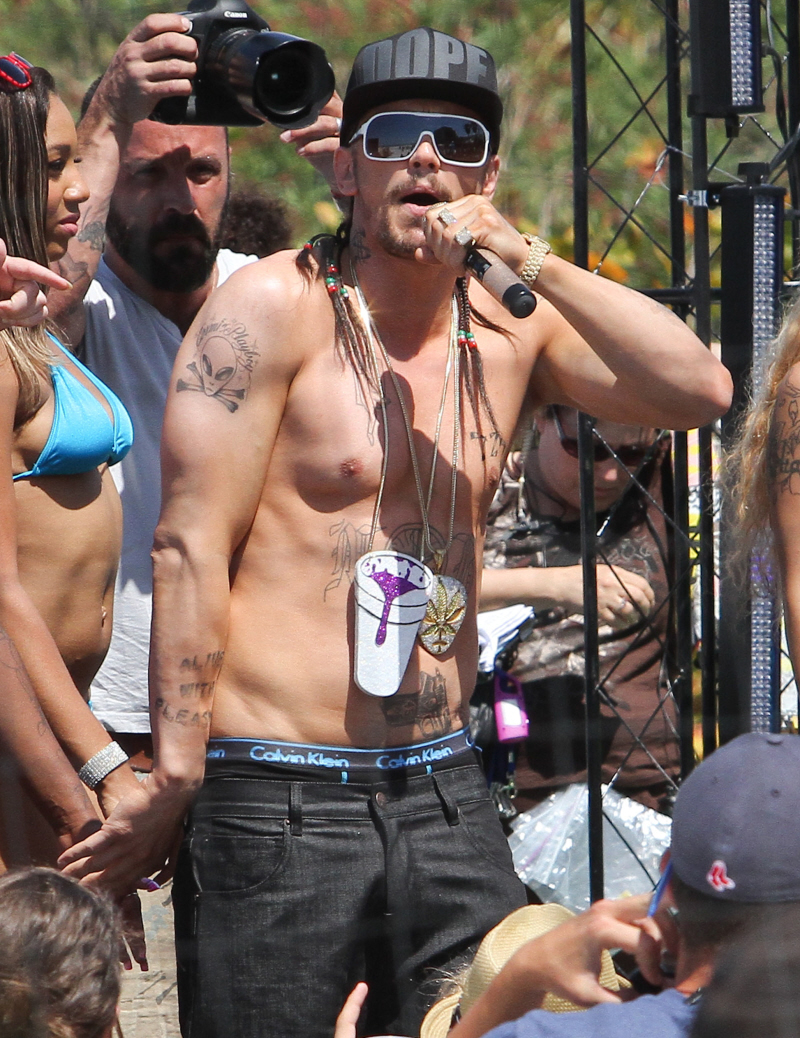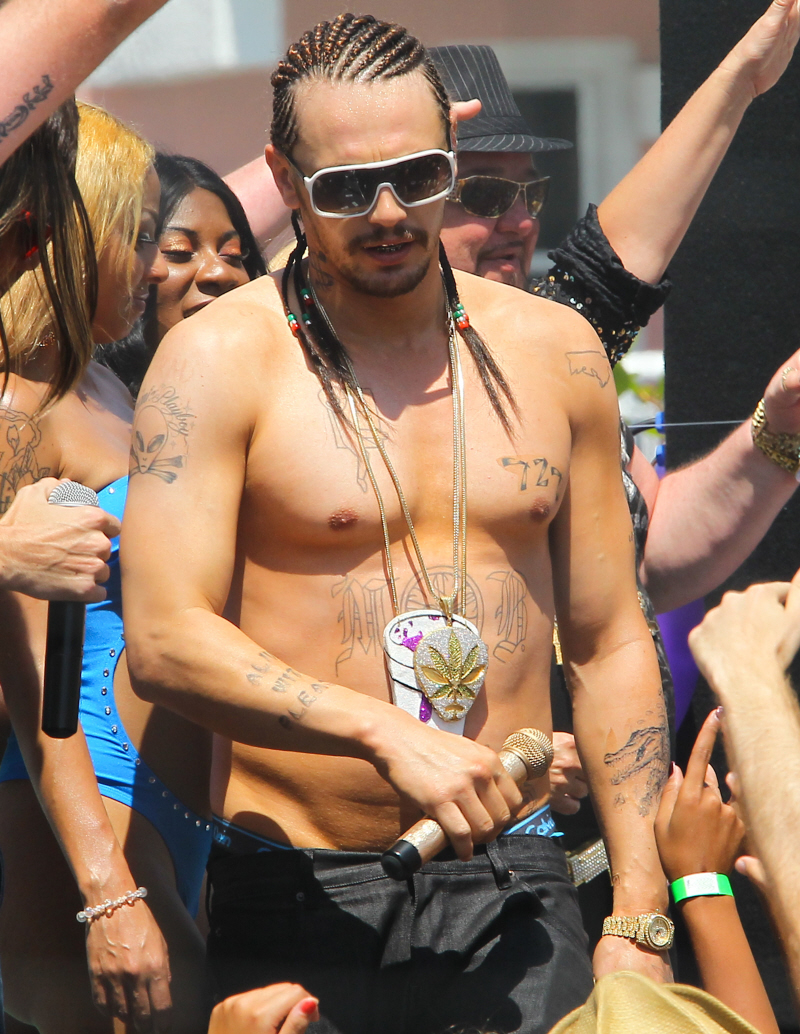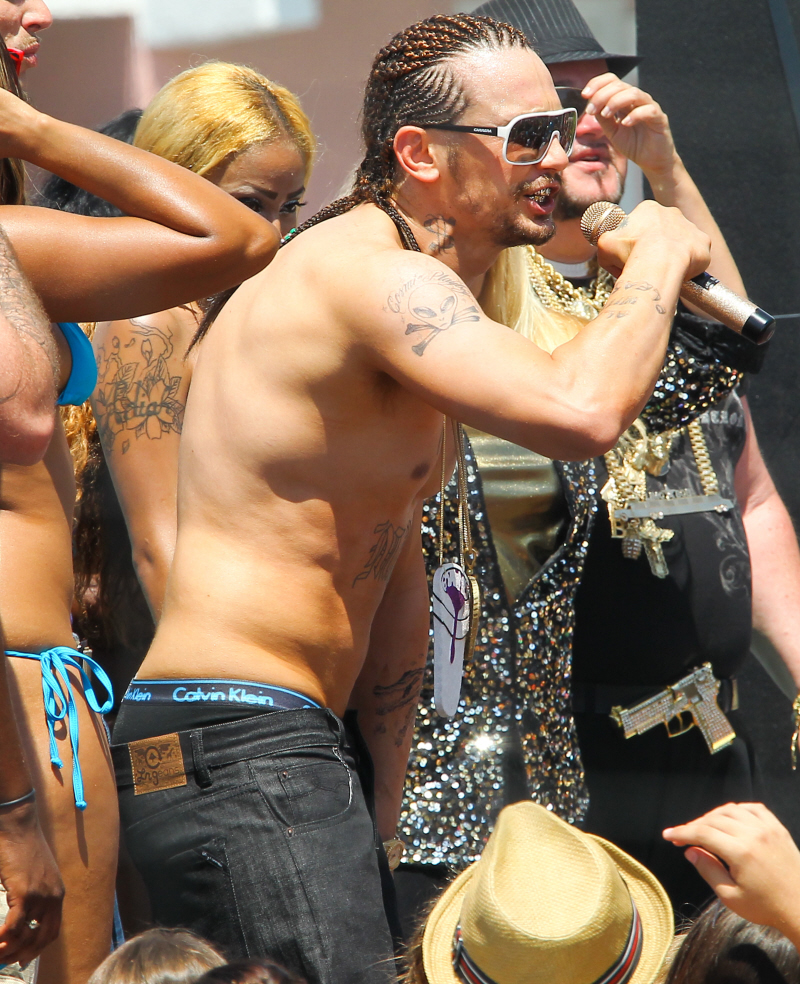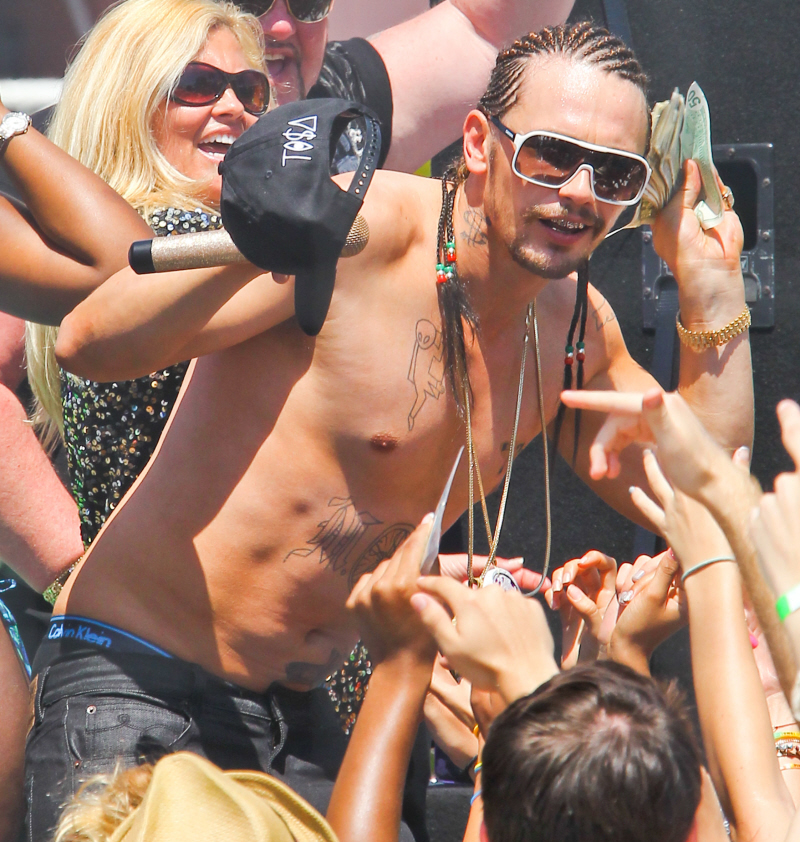 Photos courtesy of Fame/Flynet.