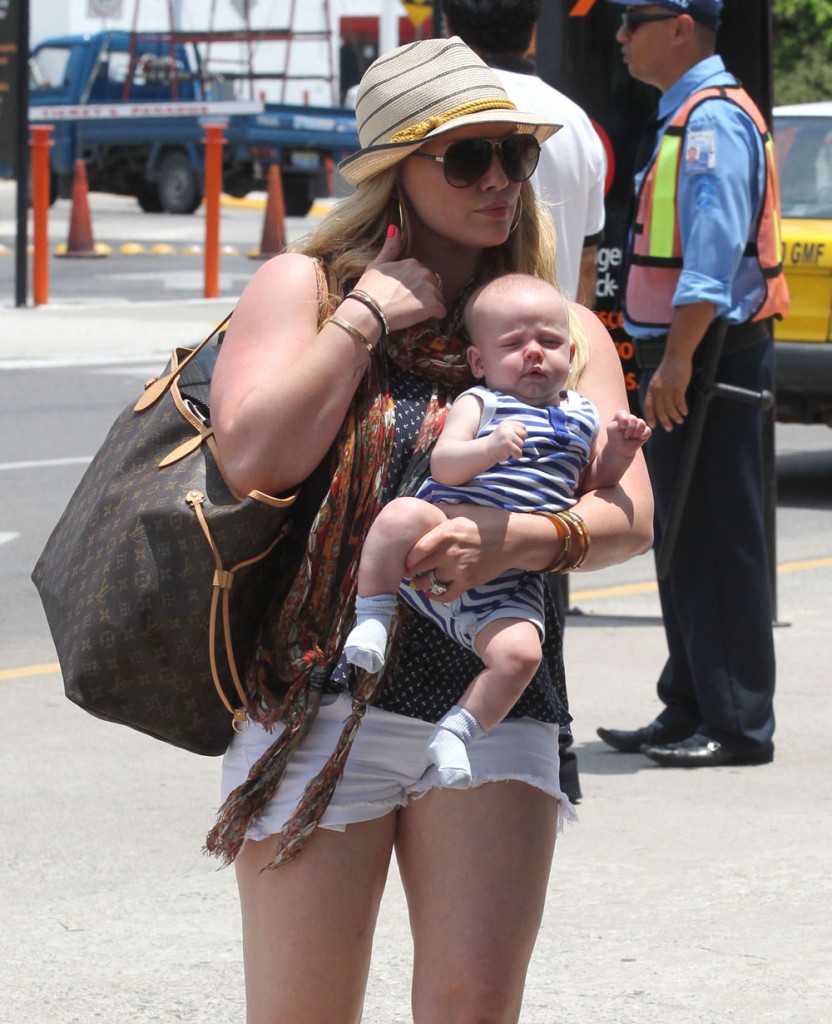 Last week some photos came out of new mom Hilary Duff, 24, in a bikini in Mexico with her adorable three month-old baby. You can see those photos here. She looked like she just had a baby, and like she was toned and fit. She looks good to me, and confident, only some people were rude to her because she's not super tiny already like a supermodel. Hilary has a new interview with In Touch [via The Daily Mail], in which she defends herself against criticism that she hasn't lost the weight fast enough.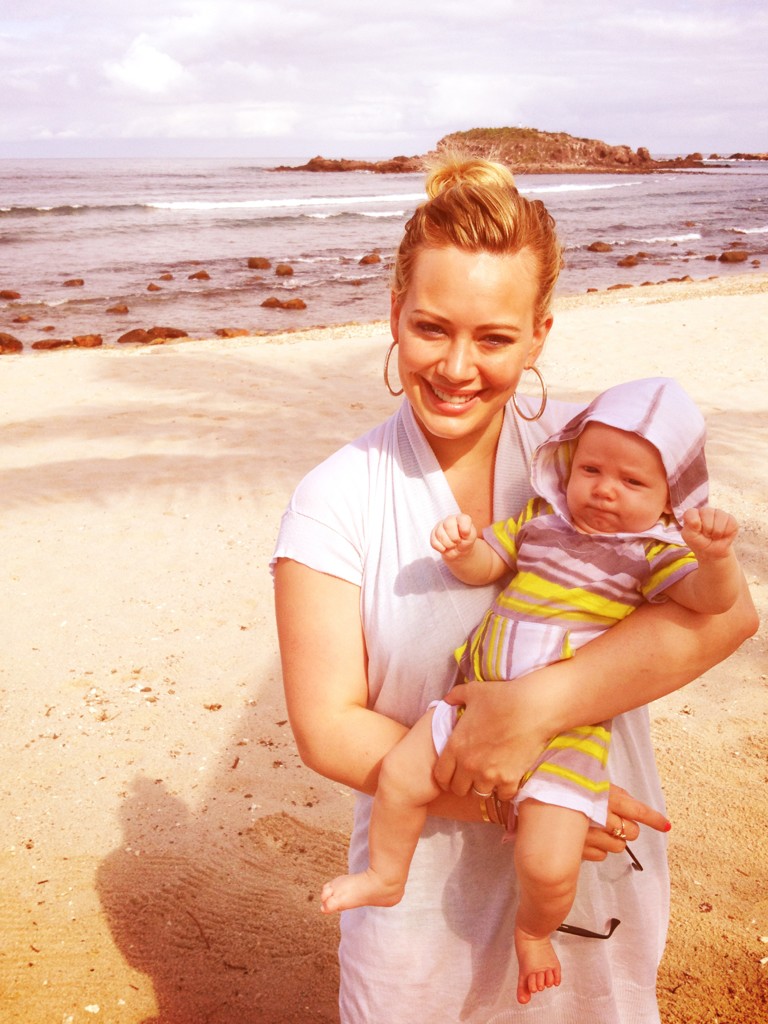 Three months after giving birth to her first child, Hilary Duff says she's not back to her ideal weight.

But she has hit back against a cascade of mean-spirited chatter which hit the internet last week in response to photographs of the 24-year-old in a bikini.

'Say it to my face,' dared the With Love singer.

'I'm not perfect, but I feel fantastic,' Hilary told In Touch magazine.

'This is how it goes for most women – the weight doesn't fall off overnight.'

The actress and singer told the magazine she has been exercising 'a few' times a week, mixing spin classes with private training sessions.

While many of Hilary's fans were supportive of her wearing a bikini despite her extra post-baby pounds, others were cruel:

'A month or so ago I was concerned that she wouldn't even try to lose weight,' wrote one online critic.

'Now I'm convinced she doesn't even care how she looks, gross!'

'She's turned into her mother. That happens,' wrote another.

'I don't care what people say. I'm not back to where I want to be, but I'm not stressing it,' said the Gossip Girl actress.

Hilary began dating NHL player Mike Comrie in 2007.

In February 2010, the couple announced their engagement.

Hilary and Mike married in August 2010 in Santa Barbara, California, and Duff gave birth to their first child, a son Luca Cruz Comrie, on March 20 this year.
In the interview, Hilary says Mike 'doesn't care' about her extra pregnancy weight.

'Even during my pregnancy he thought I was beautiful.'
[From The Daily Mail]
It sounds like Hilary is losing the weight the right way, and that she just adores her son. She tweeted this recent photo of little Luca. His face has filled out and he's such a cutie! It's hard to remember that time in my son's life, but it's all so precious when they're little like that. Good for Hilary for focusing on what matters as a new mom.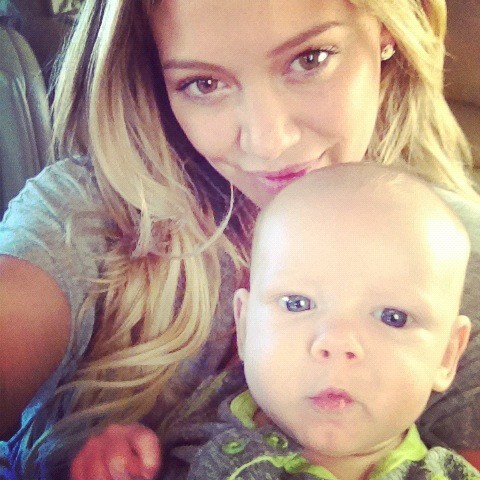 Also, Star reported a couple of weeks ago that Hilary was offered a nice deal with Weight Watchers to lose her baby weight. We know that Jessica Simpson is doing a $4 million WW deal now and that she's under the gun to lose the weight. Star quoted an insider who said that Hilary turned it down and that "No amount of money could make [her] put herself under that type of microscope. She's really pleased with her curves and hates people asking her about her body. Plus, she's planning to get pregnant again ASAP, so she's not in some desperate rush to get back to a size zero." You go Hilary!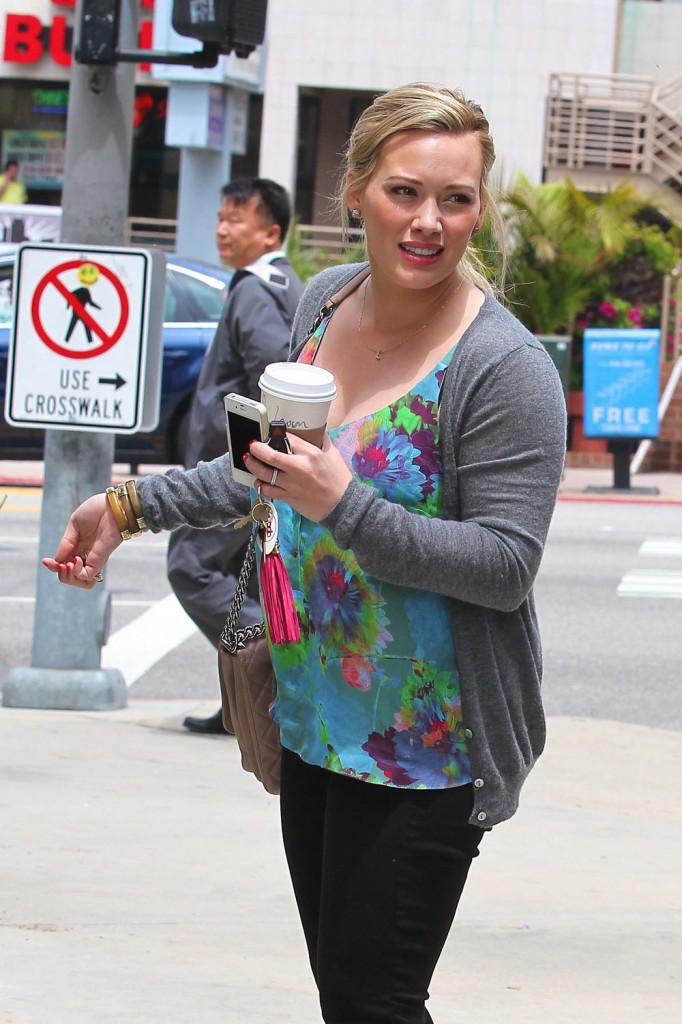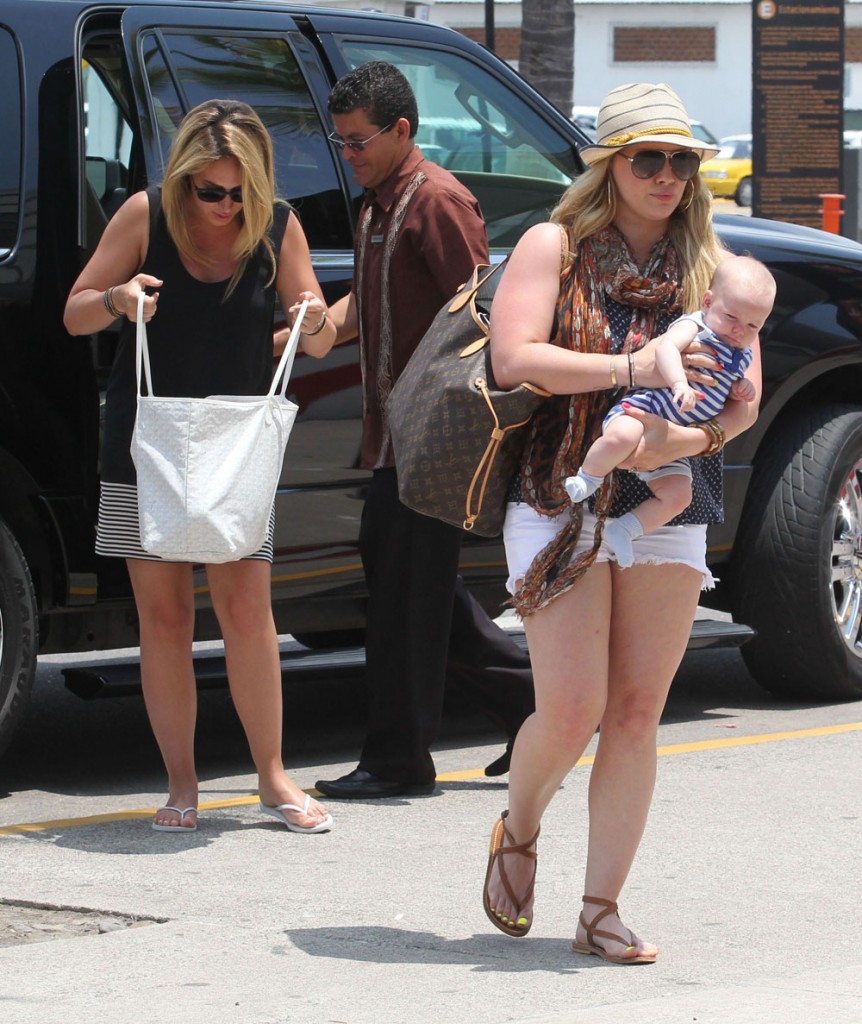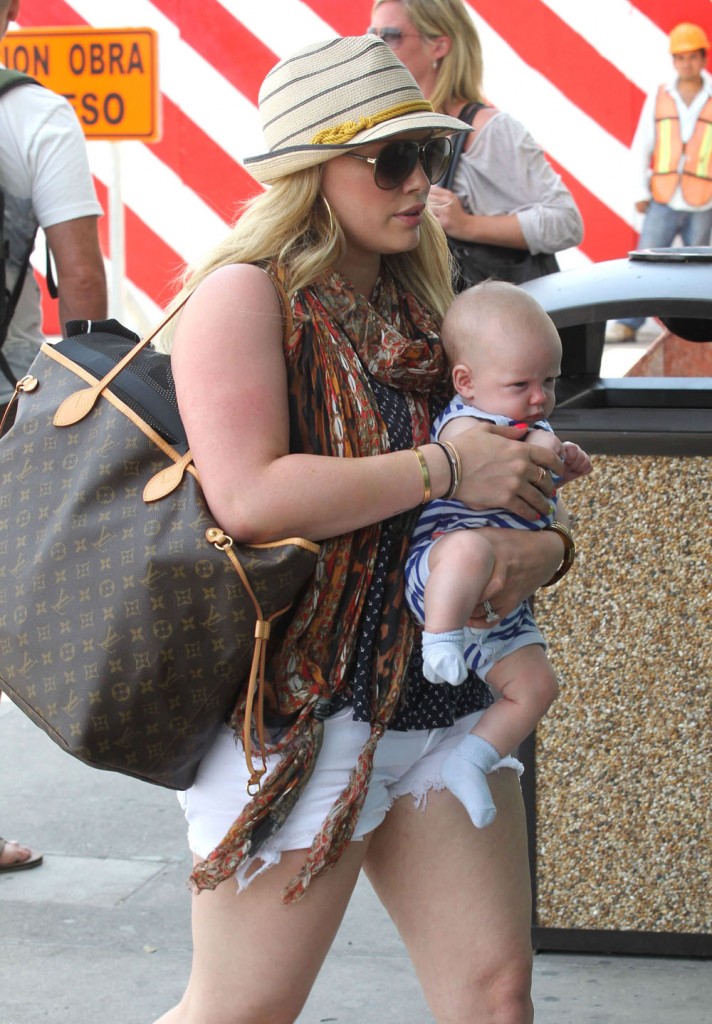 Hilary is shown out on 6-13-12 (flower top) and at the airport in Cabo San Lucas, Mexico with her sister, Haylie, their mom, Susan, and baby Luca. Credit: WENN.com and FameFlynet