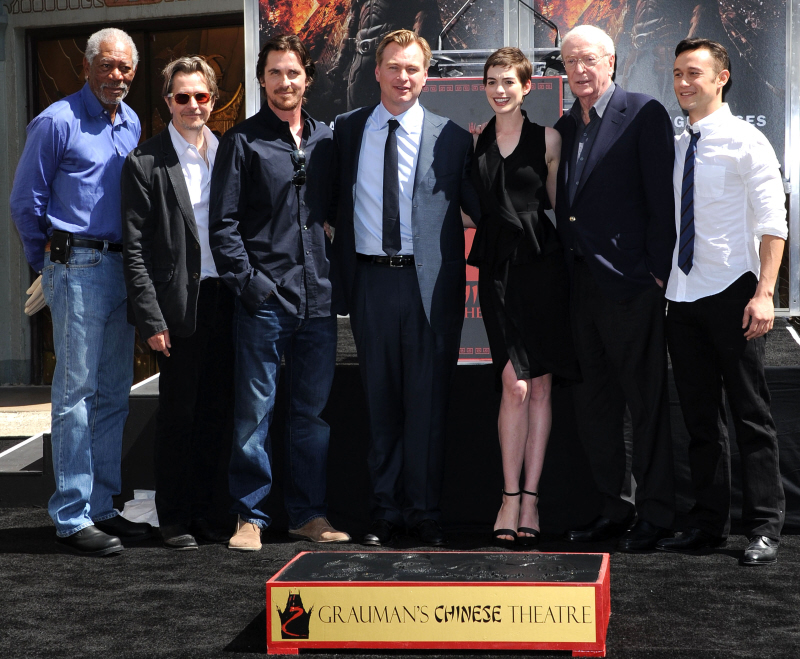 These are some photos of writer/director Christopher Nolan's Grauman's Chinese Theater hand-and-footprint ceremony over the weekend. Almost all of his Dark Knight Rises actors came out for the ceremony, so it was sort of like a low-key premiere red carpet. In attendance: Christian Bale, Gary Oldman, Michael Caine, Morgan Freeman, Anne Hathaway and Joseph Gordon Levitt. Perhaps it's a sign that actors love Christopher Nolan. Perhaps it's a sign that everyone is going to kiss Nolan's ass from here on out because he rebooted the Batman franchise to incredible results, as TDKR will probably make more than a $1 billion… in just a few months' time.
Anyway, I just liked the photos. Anne Hathaway caught my eye because with her short hair, she's looking particularly gamine in these photos. I generally dislike it when any C-list brunette tries to pull the "Audrey Hepburn look" but Annie is actually coming somewhat close. I still think Anne looks better with longer hair, but I no longer think Anne was courting unmitigated disaster when she cut everything off.
Should we talk about Anne's body language with Christian Bale? I feel kind of bad for even mentioning it, but LaineyGossip and others have already discussed the idea that Bale and Hathaway might have had an on-set fling, and that the fling ended badly. If you didn't know that or believe that, would you be able to tell from the body language? I think Anne looks like she's trying to avoid touching Bale in particular – she's happy enough to embrace everyone else BUT Bale. That's just how I read it. Poor Anne. This publicity tour is going to be a bitch.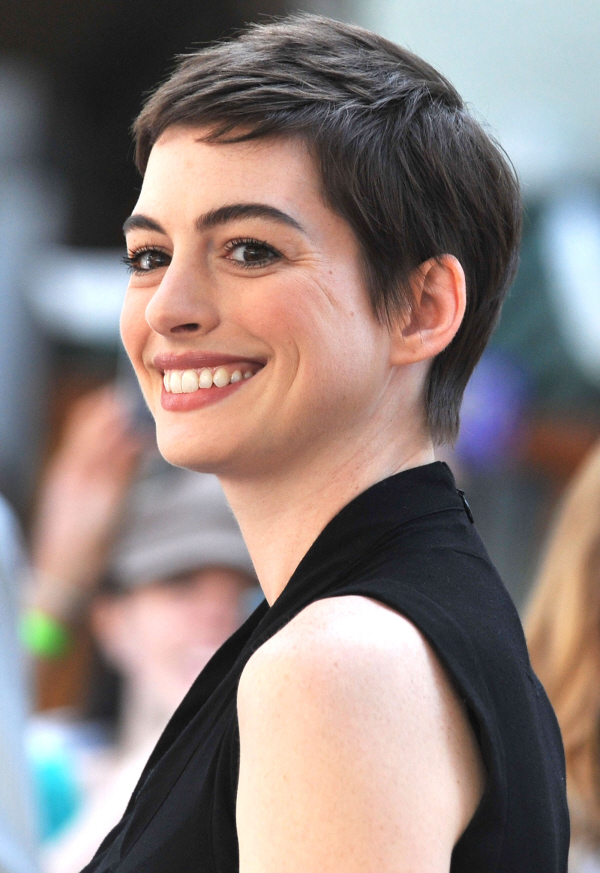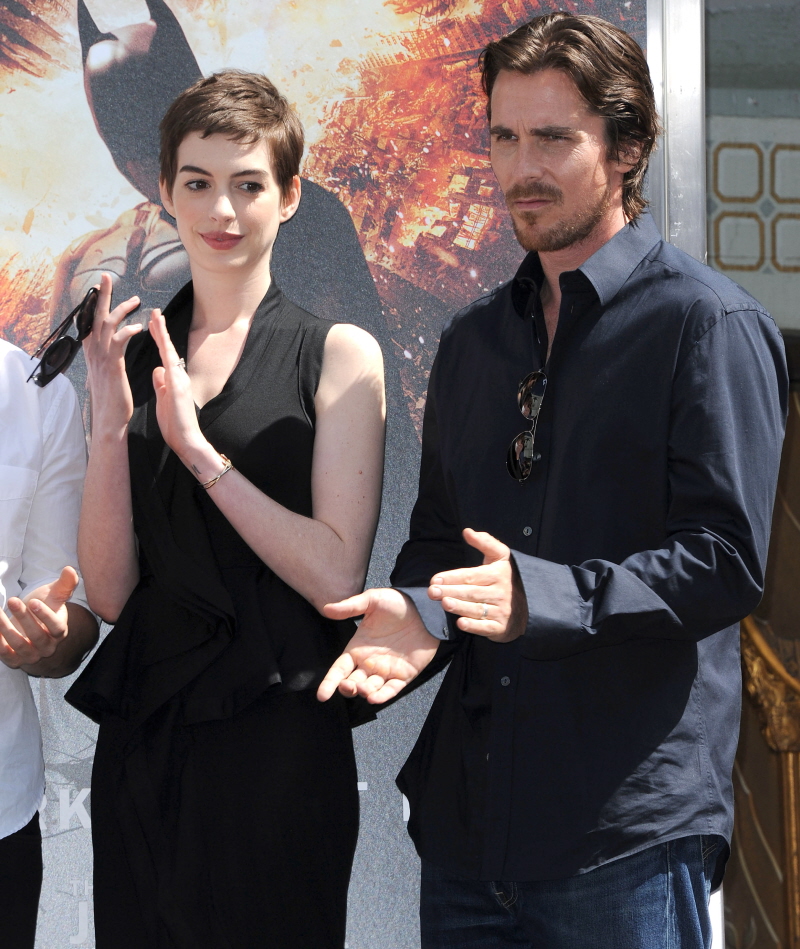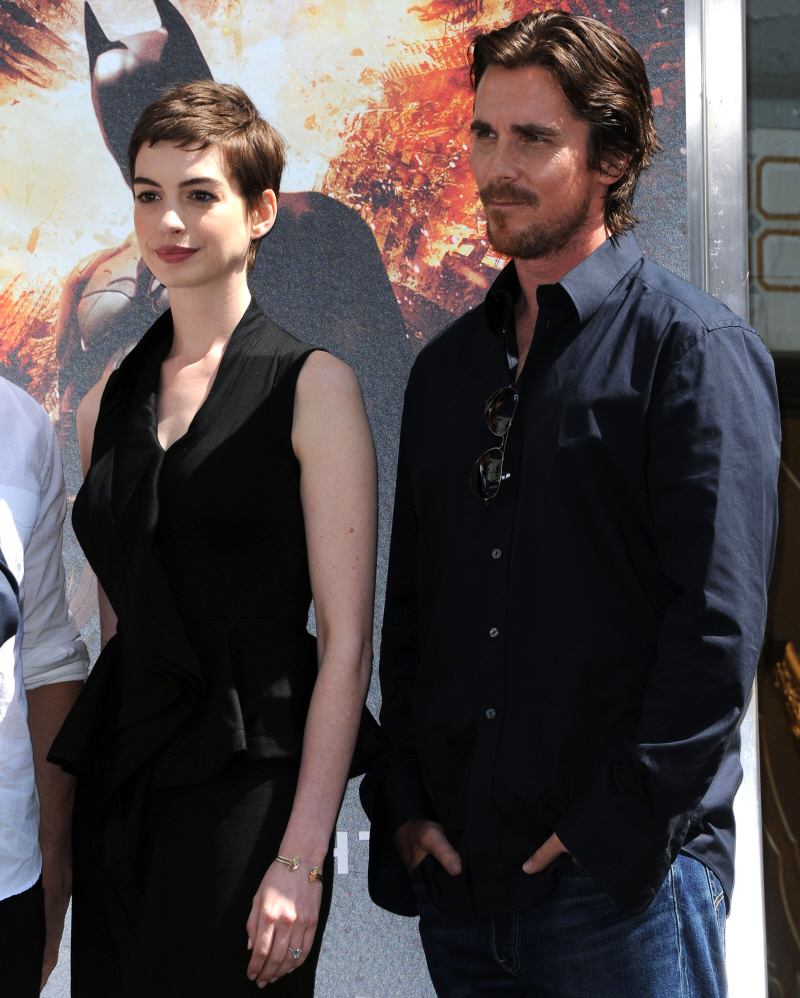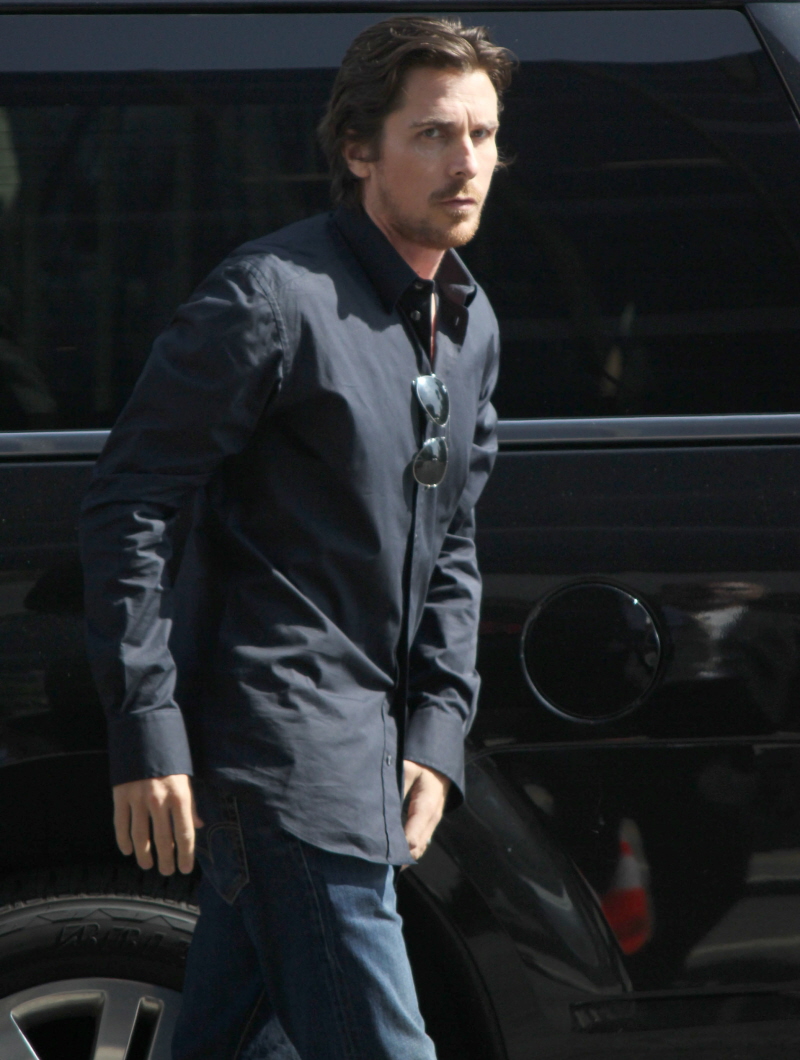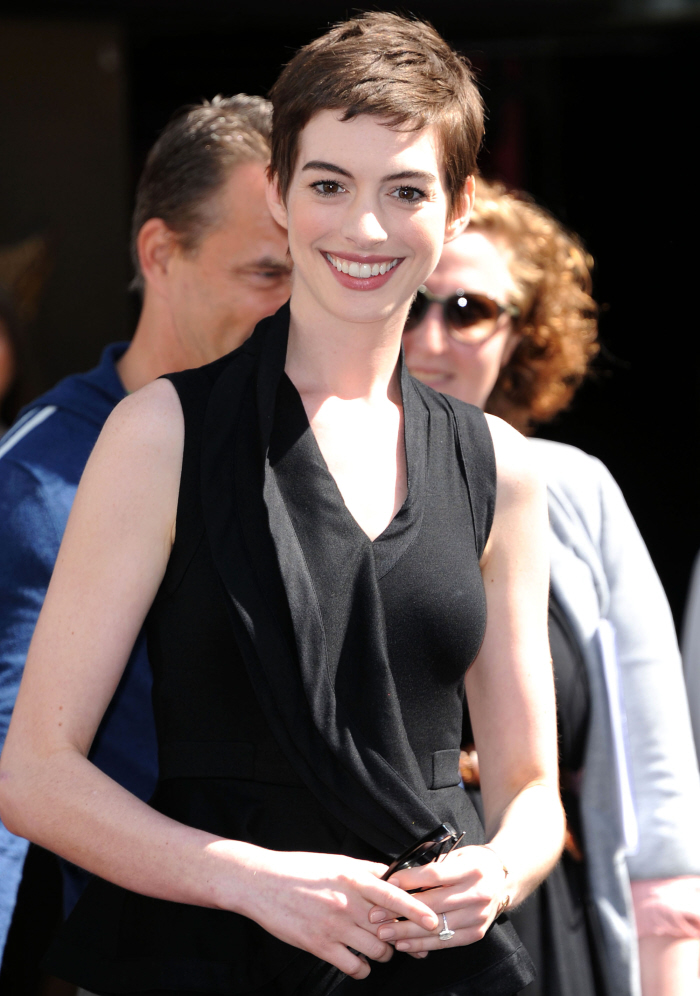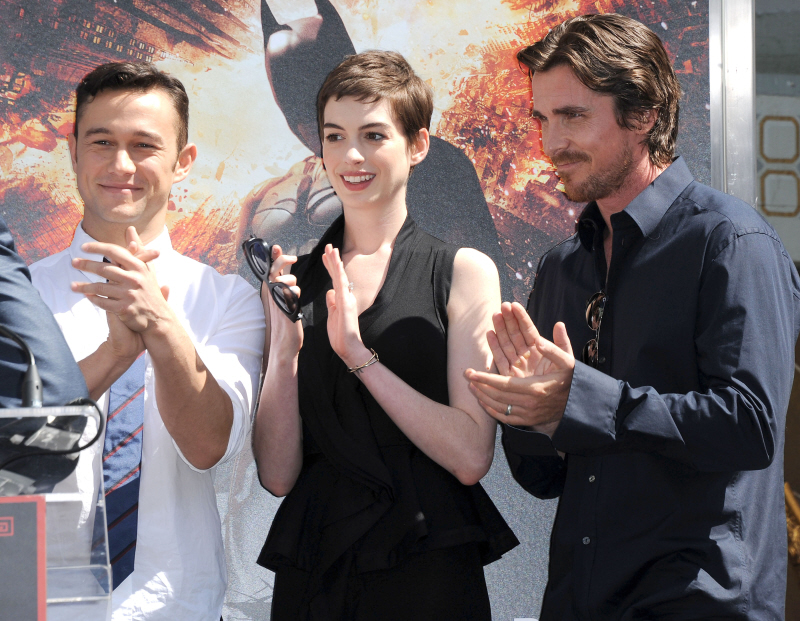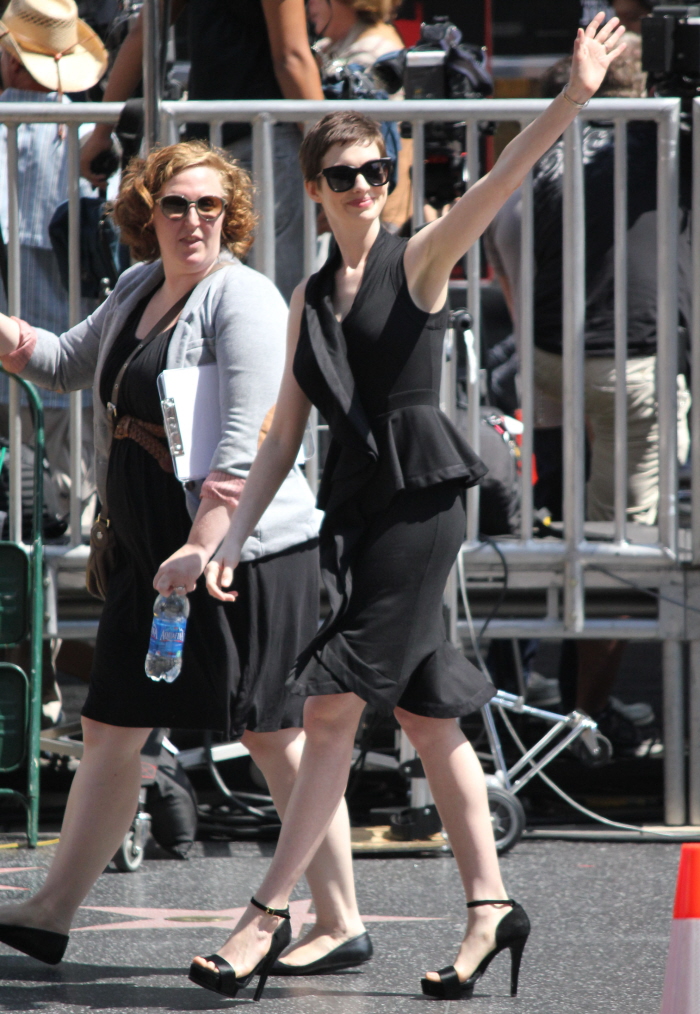 Photos courtesy of WENN, Fame/Flynet.