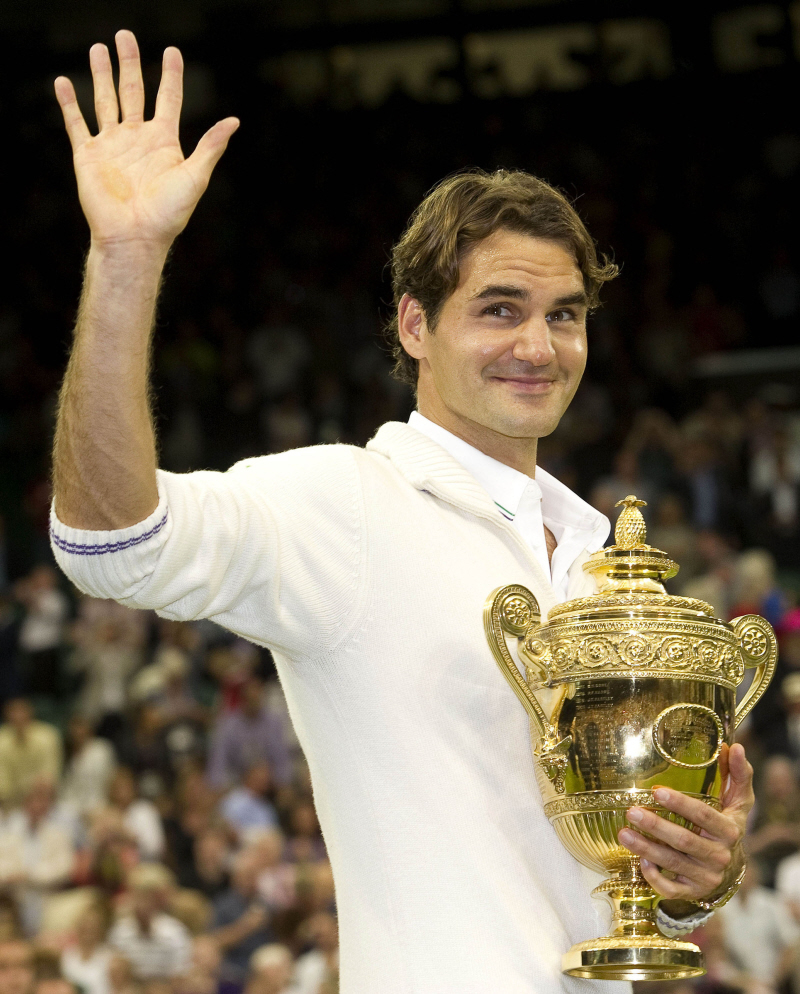 I'm sorry, British people, but I adore Roger Federer. I think he's elegant and gracious and one of the greatest athletes in the world. I know you guys are heartbroken that Federer won over your countryman Andy Murray yesterday at Wimbledon, but… I'm pretty happy that Federer won his seventh Wimbledon title, matching Pete Sampras. Roger Federer deserves to be discussed amongst the greatest tennis players of all time – does Andy Murray deserve the same? After he won, Federer said, "He [Murray] has done so well over the years and it [his tears] shows he cares so dearly about his tennis. He will win one grand slam at least. I hope so. It's worked out here that I have played my best tennis in the semis and the final. I couldn't be more happy. It feels so familiar and it's a great moment. It's amazing. It equals me with Pete who is my hero, and the world No1, they don't get gifted to you." God, I love him.
Anyway, these are some photos from the match at Wimbledon yesterday. The prime minister David Cameron was there. As was Victoria and David Beckham. And the Duchess of Cambridge and her sister Pippa Middleton. We don't have a lot of "crowd shots" but we do have one photo per celebrity coupling, so enjoy. Duchess Kate wore a Joseph dress and jacket for the event – apparently, she's a big tennis fan, as is her sister. Kate wanted to be there to cheer on Andy Murray, and she – and the rest of the UK – were kind of heartbroken when Federer won.
By the way, William begged off coming to Wimbledon again, citing a "prior commitment". Guess what that commitment was? Going surfing with his brother and some friends in Cornwall. You can see some of the photos here. I don't get it – at all. What does William DO all day? And don't say "he's a helicopter pilot". When was the last time he worked?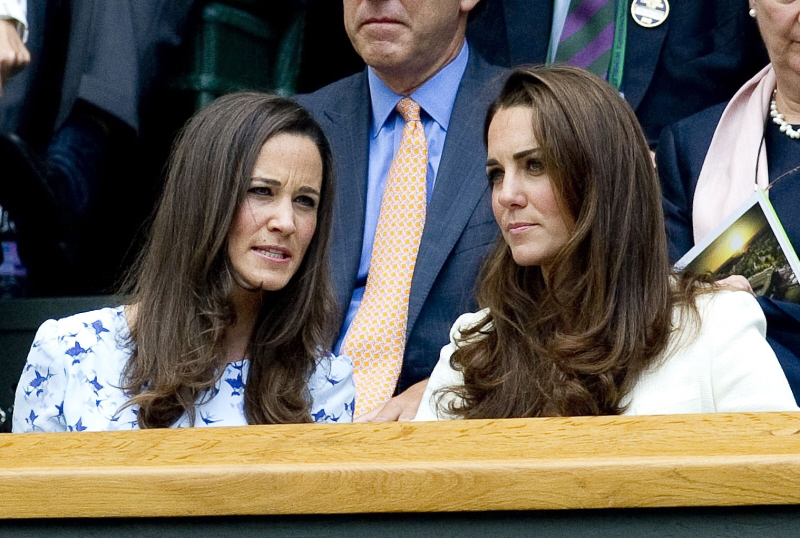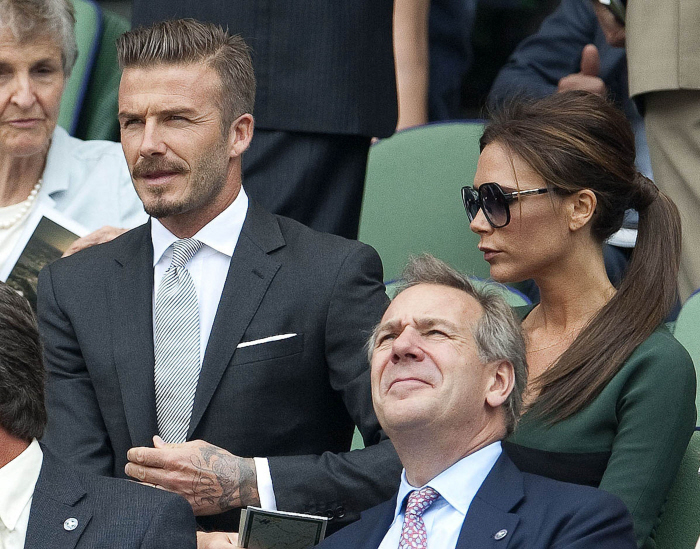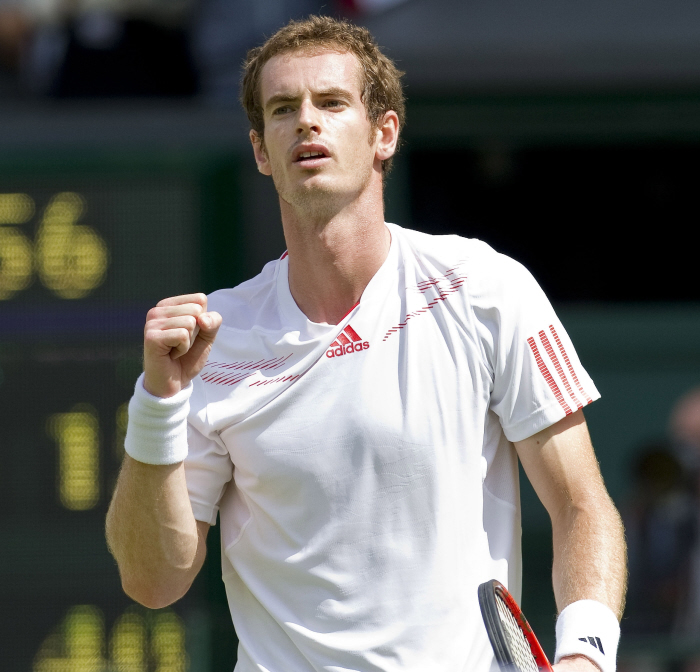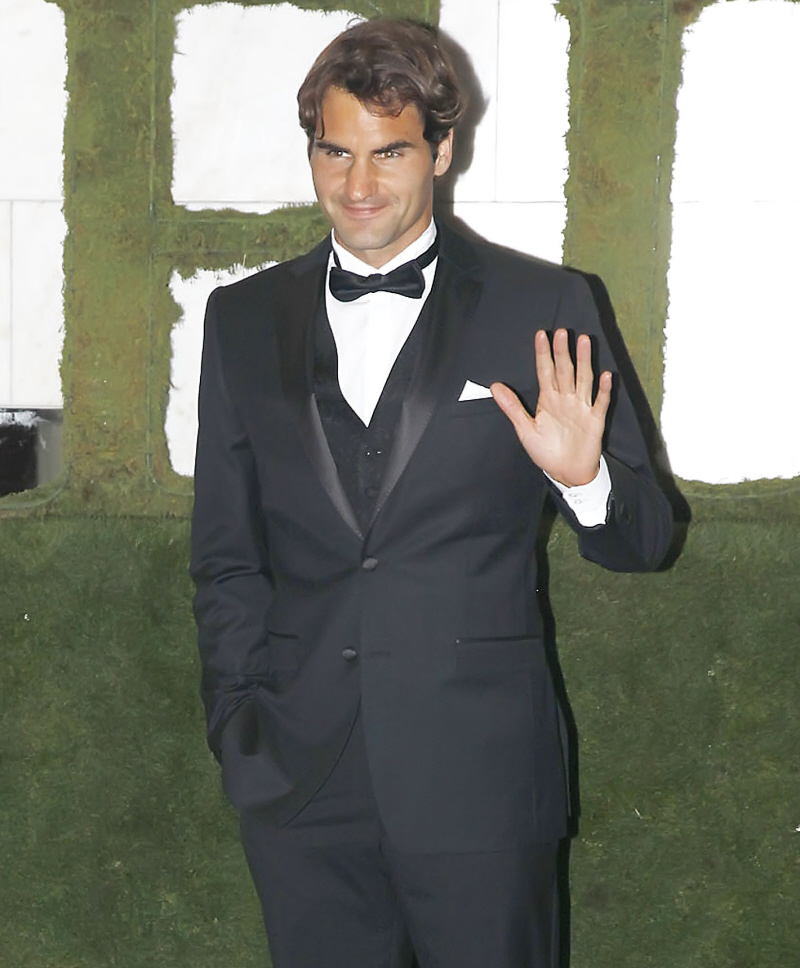 Photos courtesy of WENN.