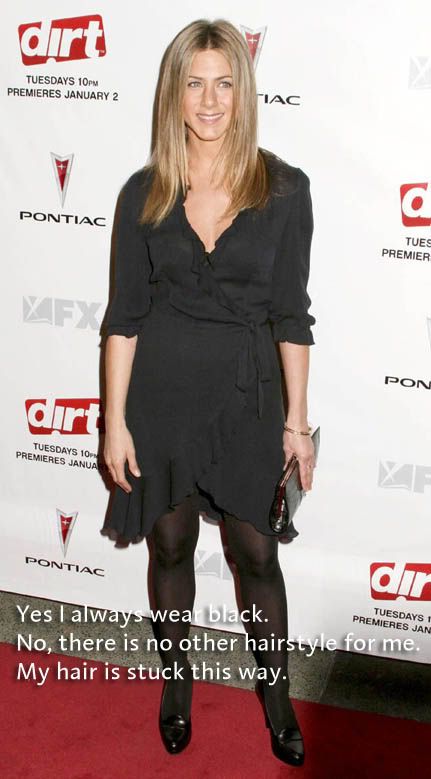 Jennifer Aniston and K-Fed, yes there's no other K-Fed I could be referring to, supposedly met up unexpectedly at a club and spent the evening bonding over shots of Limoncello, the same lemon liquor that led to Danny Devito's drunken appearance on The View. They then slipped out together through the back door. What happened next is anyone's guess:
After hanging out with former 'Friends' costars, Jen made for Club Citrus with some gal pals for some laughs and what became a few too many Limoncello's. Jen was first introduced to the high-octane cocktail in Italy by the same guy that sent his pal Danny DeVito to be on "The View" while he was in a state of mild delirium.

And what other newly exed celeb happened to be in the same place, slamming a Colt 45 while wearing a too-large-for-his-frame velour sweatsuit? None other than FedEx and his posse, all of whom went nuts when they saw Jen. My sources tell me they spent the rest of the night in a private area, making fun of their exes.

When the lights of the club finally came on, the two were seen escaping into the shadows through a back door. Citrus owner Peter Chin, always tight-lipped about his mega-star clientele, would neither confirm nor deny the story, then gave me his signature 'wink.'
Aniston had made an appearance earlier in the night at the premiere of pal Courteney Cox's new series for FX, Dirt, in which Cox plays a no-holds barred tabloid editor. Incidentally, Cox has said that she would be open to a Friends reunion, but said that it wasn't in the works yet.
As to what prompted Aniston to perhaps go home with the FedEx, we can only guess it was the liquor. The whole scenario sounds like it was made up by the Limoncello marketing people, who were so grateful for Danny Devito's on-air plug that they sent a case of the stuff to The View afterwards.
I'm not an Aniston fan, (I mean I was back when she was on Friends, but that was ages ago) but I feel sorry for the woman at this point if this news is true. She went from Brad Pitt to Vince Vaughn to K-Fed. You can just hear the rock dropping into the well.
As for whether she's pregnant or not, that probably not true. The British newsletter that reported the dubious news two weeks ago said just last week that it was probably water retention. And wishful thinking. She's not helping matters with outfits like this though.
Thanks to reader Borat for the tip!
Pictures from Superior Pics.