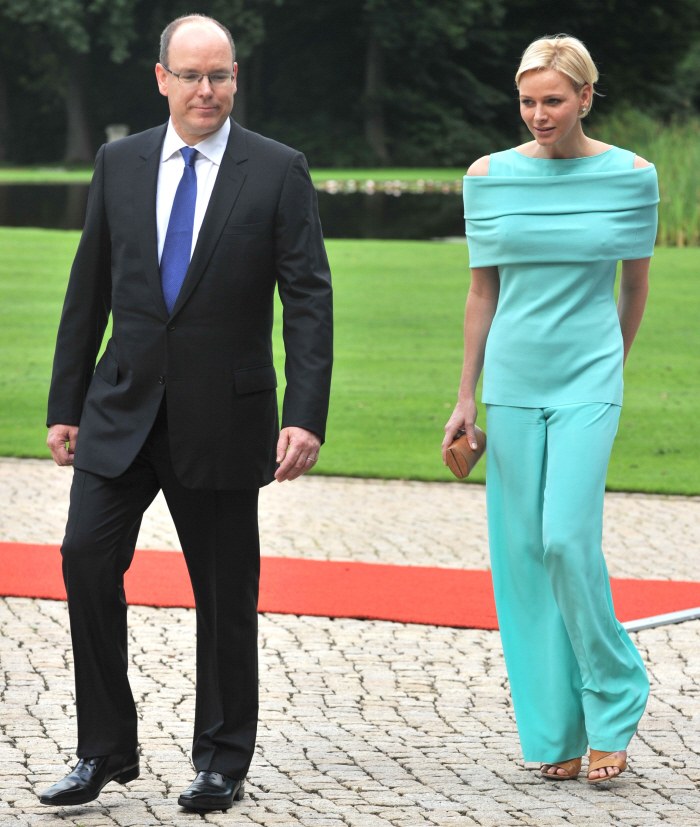 I got a tip about these Princess Charlene photos, but I'm not really seeing why they're all that noteworthy. The tipster claimed that Charlene and Albert were in Germany (that's true) for a state visit with the new German president (also true), and that Charlene was taking pains to cover her midsection with a billowy scarf/wrap (somewhat true but not really), which obviously means that Charlene is "hiding a baby bump" (false). I have to say… sometimes you bitches are too conspiratorial for even me, and I'm like six months away from blogging in a tin-foil hat (for real).
Anyway, as I said, these are new photos of Charlene and Albert in Germany on Monday. They did a nice photo op with German president Joachim Gauck and his partner (they're not married) Daniela Schadt. Everyone was hoping to get a good look at Schadt since no one knows if she's going to be a fashionista First Lady, but Charlene kind of stole everybody's thunder by coming in with this bright blue ensemble for the day photo-op. I don't think the giant tube thing is actually attached to her outfit – it's a separate, removeable thing, and she did remove it. Then she put on the pretty Louis Vuitton scarf and everyone was like "OMG PREGGO."
Now, Charlene could totally be pregnant. But I don't think she's showing and I don't think the scarf and the "hidden" midsection really means anything about anything. I'm actually thinking that we will hear something about Charlene's womb sometime in the next few months. Because now the heir to the Monaco throne – Andrea Casiraghi, Albert's nephew – is engaged to his young, presumably fertile girlfriend, and Albert has to compete with that. Albert needs an heir. And quickly.
PS… I'm still LOVING Charlene's haircut. It's very Princess Diana-post-divorce. And it suits her too! I'm also including a photo of Charlene's evening ensemble for what I'm guessing was the formal state dinner.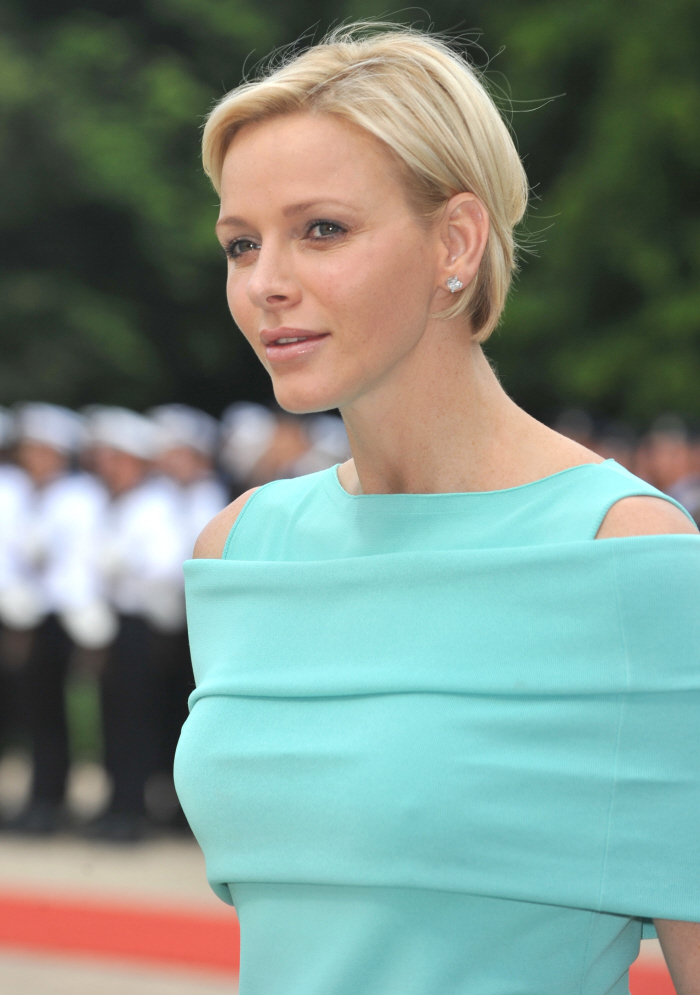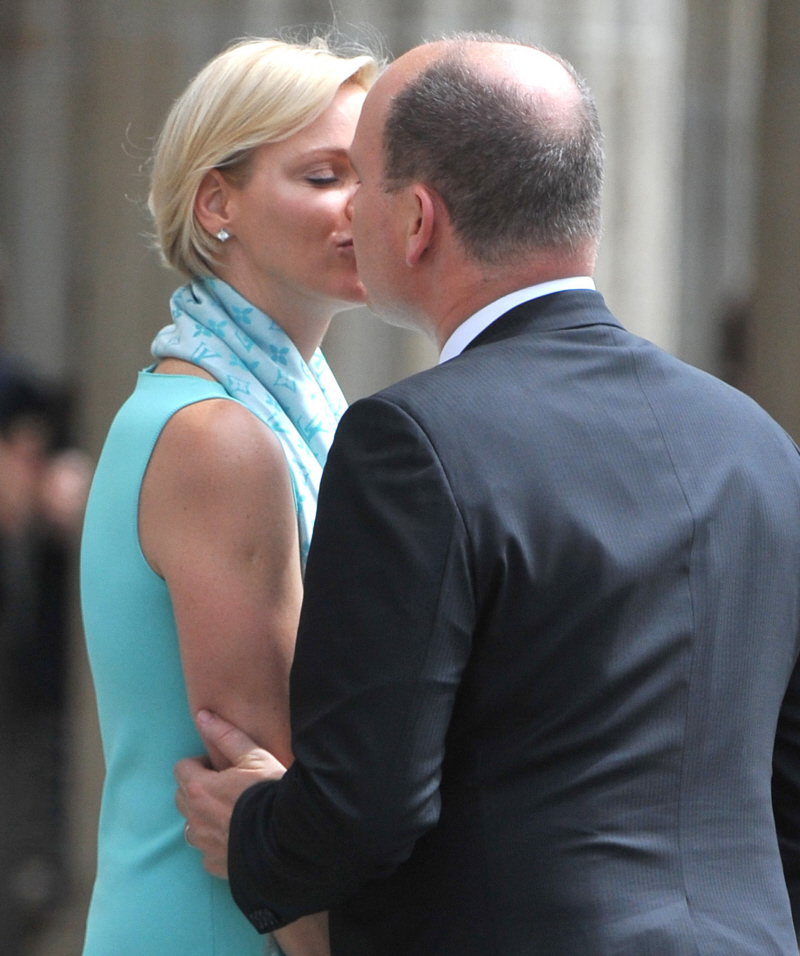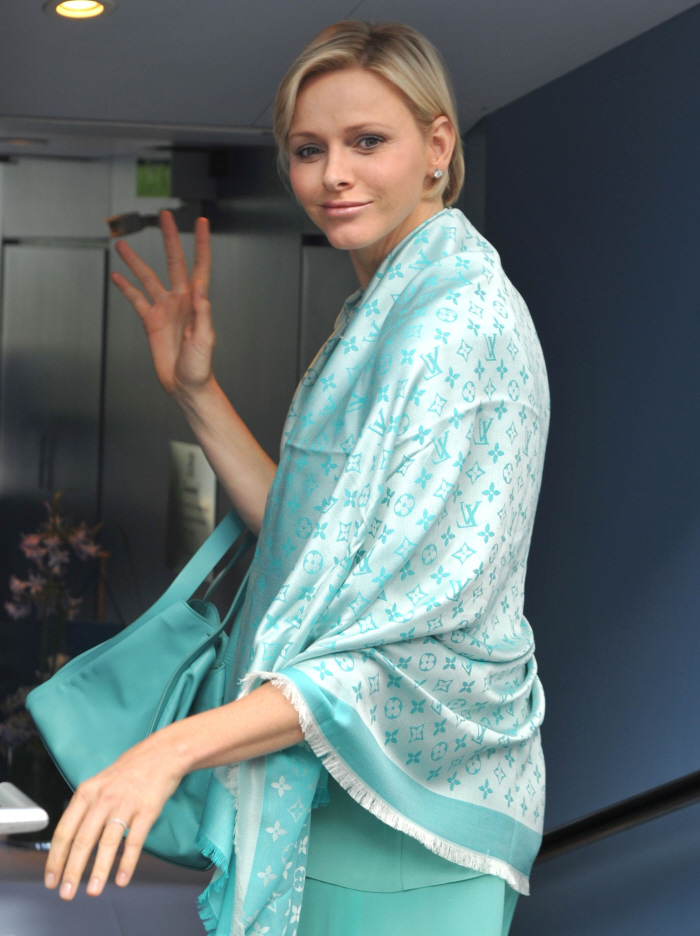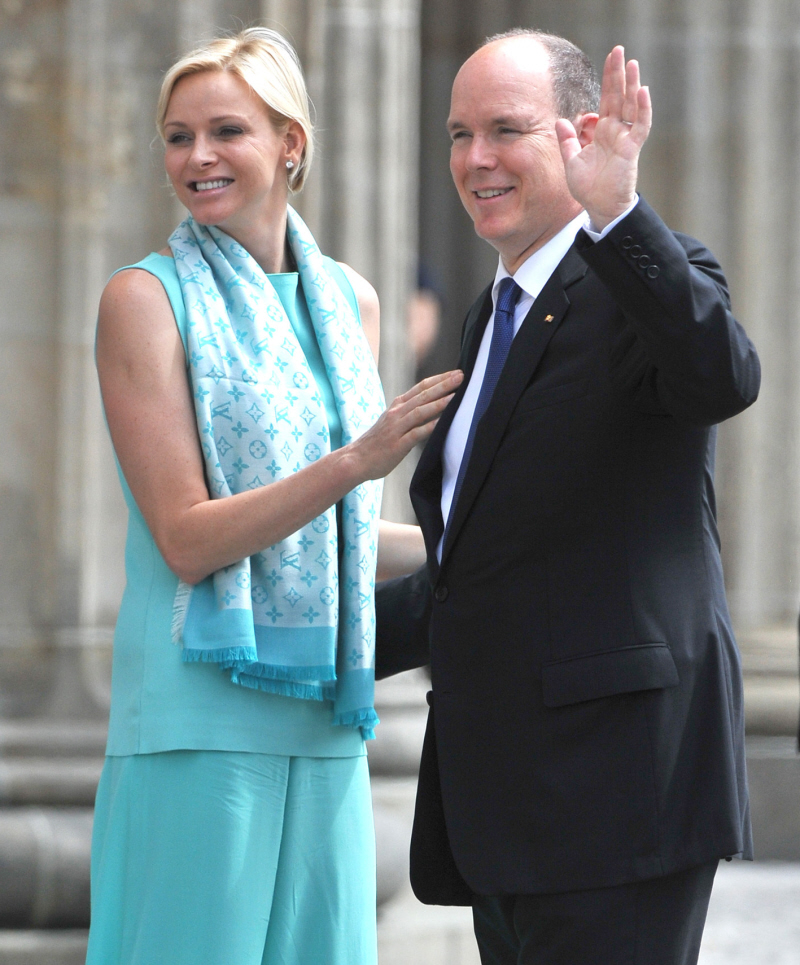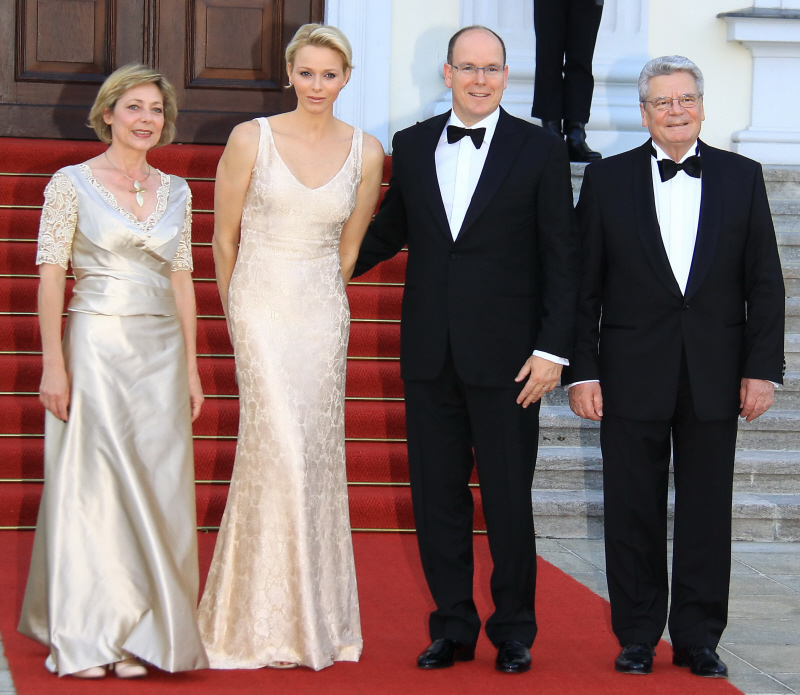 Photos courtesy of WENN.