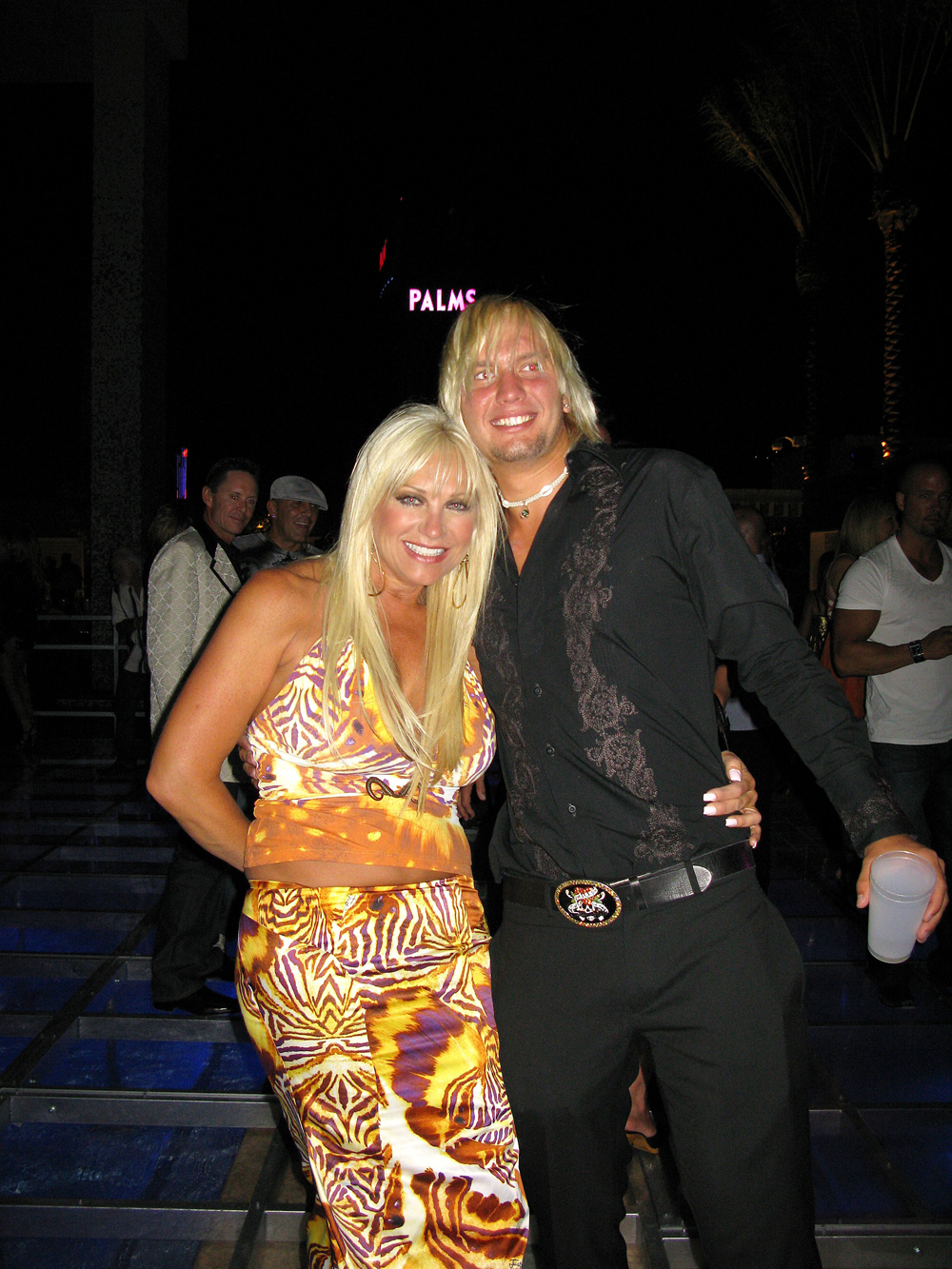 Linda Hogan's cougar bait boyfriend has filed for a restraining order from big scary Hulk Hogan. I meant that to sound all mocking and mean, but Hulk Hogan is big and sorta scary in the right light. Nonetheless, 20-year-old Charley Hill claims that he's afraid of Hulk, who's been following him around and threatening him.
The courts have denied a request made by Linda Hogan's boyfriend, who was seeking a restraining order against Linda's estranged husband, Hulk Hogan, Access Hollywood has learned.

In court papers obtained by Access, Charley Hill, 20, claims Hulk (whose real name is Terry Bollea) has been following and threatening him.

However, the court denied Hill's request.

Following the court's ruling, David Houston, an attorney for Hulk, released the following statement to Access:

"This is just another blatant attempt by Linda Hogan to try to defame Hulk Hogan's character. We commend the judge on seeing through this ridiculous stunt and denying these baseless claims."
[From Yahoo!]
Rarely do I do this, but I have to defend Hulk here. Have you seen Charley Hill? He looks just like Linda, or at least some hybrid mush of all the Hogans. Hulk probably thinks Charley is Brooke or something. If so, he's also probably thinking that Brooke's a lot better looking – and less masculine – than he remembered. Without glasses, Charley could definitely be confused for Linda in heels. Maybe even a Nick/Brooke hybrid. I really don't think Hulk is intentionally stalking this kid, I think he's just not paying close enough attention.
Here's Linda and Charley at the Palms Place Hotel and Spa Grand Opening in Vegas on May 31st. Images thanks to WENN.