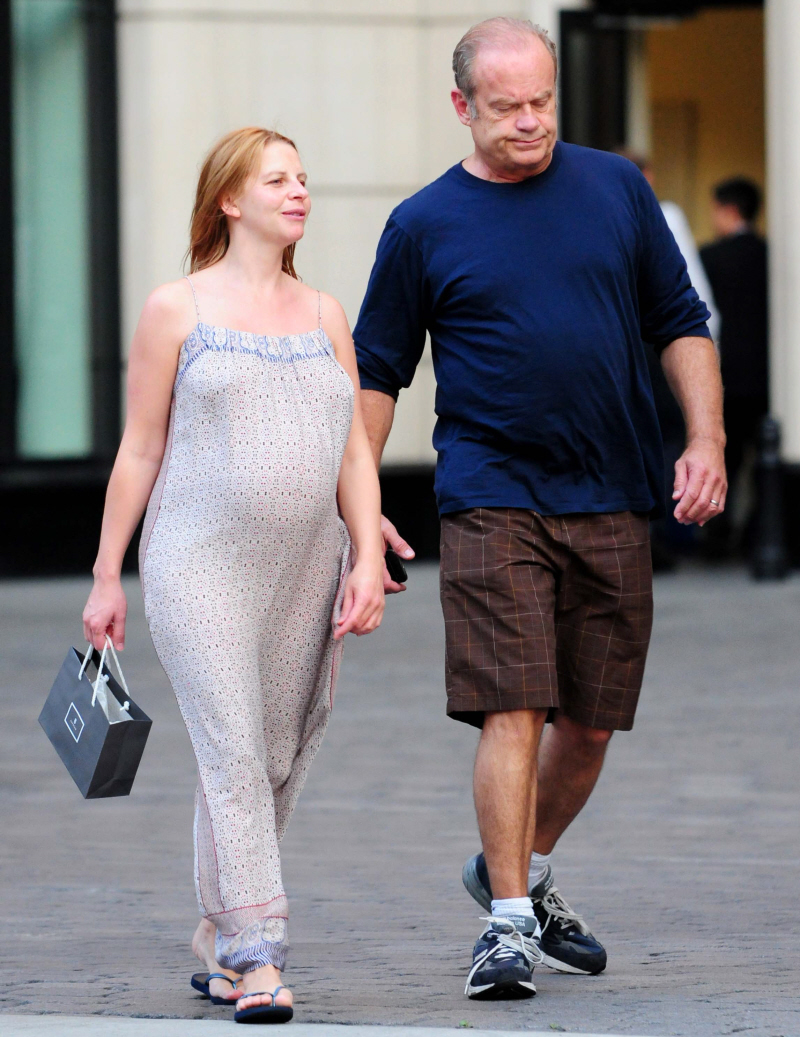 I keep getting mixed up about Kelsey Grammer and his wife Kayte. They got married last year, correct? And then renewed their vows this year. And then there was the pregnancy – their first pregnancy ended in a miscarriage but then Kayte got knocked up again… which I kept forgetting. I'm sorry for letting you down, gossip-wise. I do try to pay attention, Kelsey Grammer is just some kind of gossip black-hole for me. Anyway, Kayte gave birth on Friday. They had announced months ago that they were expecting twins but it seems like one of the babies died in utero, which is just sad.
Even as they celebrate the newest addition to their family, Kelsey and Kayte Grammer are mourning the loss of her twin.

The couple of two years reveals that the Friday morning arrival of Kelsey and Kayte's new daughter, Faith Evangeline Elisa, was bittersweet.

"We are thrilled," the couple tells Us Weekly in a statement about their baby girl, who weighed in at 6lbs, 2 oz. at birth. "Mother and child are in excellent health. We were ecstatic earlier this year, when we announced that Kayte was carrying twins. Tragically, we lost the little boy shortly thereafter," the couple says. "This was not something we cared to make known publicly at the time. It was unspeakably painful and we know that people will understand our desire to keep the news private then, as we know they will respect our privacy in this matter now."

Still, the Grammers — who married in February 2011 — say they're focused on moving forward from their tragic loss.

"A glorious birth with a lingering sadness is ours today. We choose to celebrate the life that has been given us," they share. "We proudly announce Faith to the world today looking forward to the days ahead and the children yet to come."
The children yet to come…? Kayte is going to keep on having babies, apparently. He already has an adult daughter and two children with Camille. Eh, whatever, I'm not going to harp on about it. As for the little girl's name… it sounds very Southern to me, probably because "Faith" is my mom's name and she's super-Southern. I think Evangeline is pretty, as is Elisa. But my first thought was "This little girl's initials are F.E.E.G." "Feeg" is just a cool word to sound out… "Feeeee-eeeg." Anyway, congrats to the happy family!
PS… I like the fact that Kayte wore flip-flops throughout her pregnancy. But this busted red shade of hair color needs to go!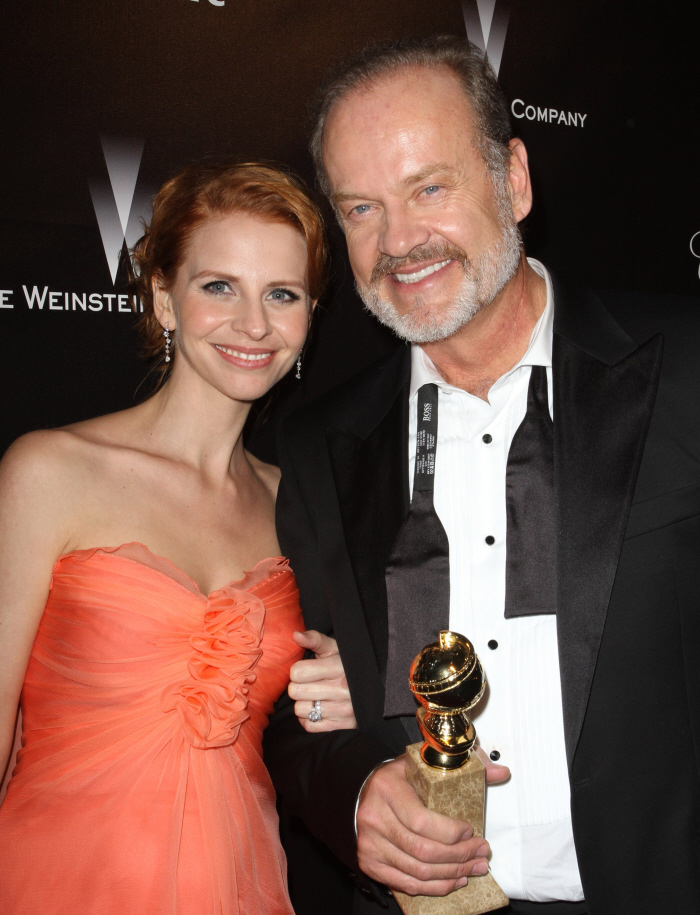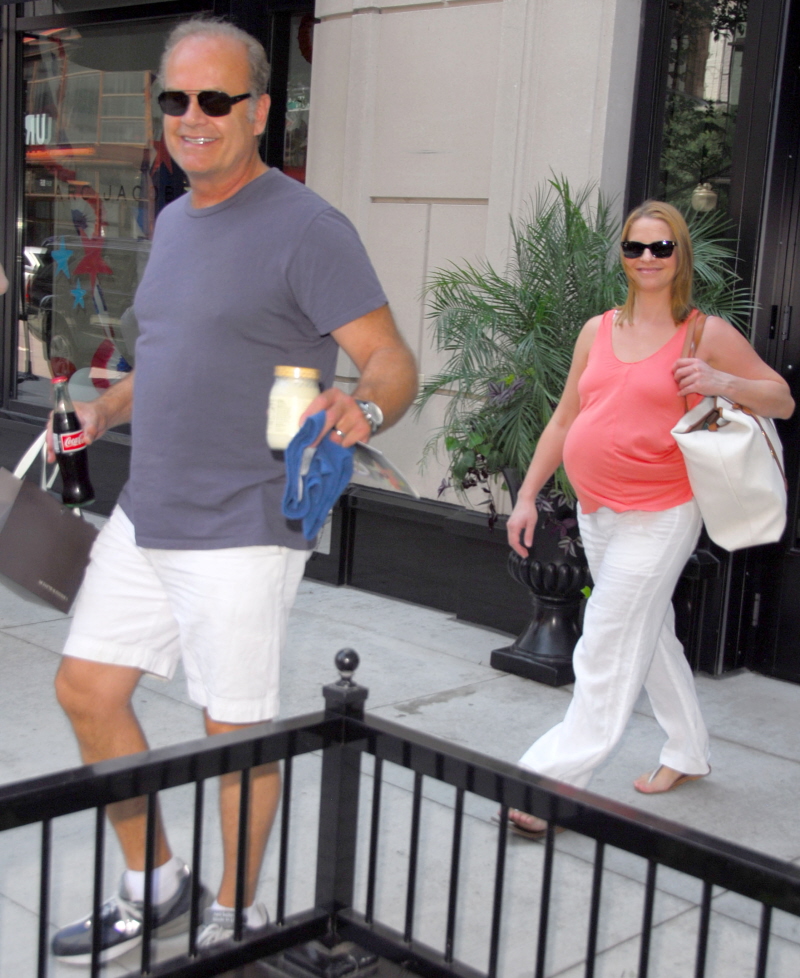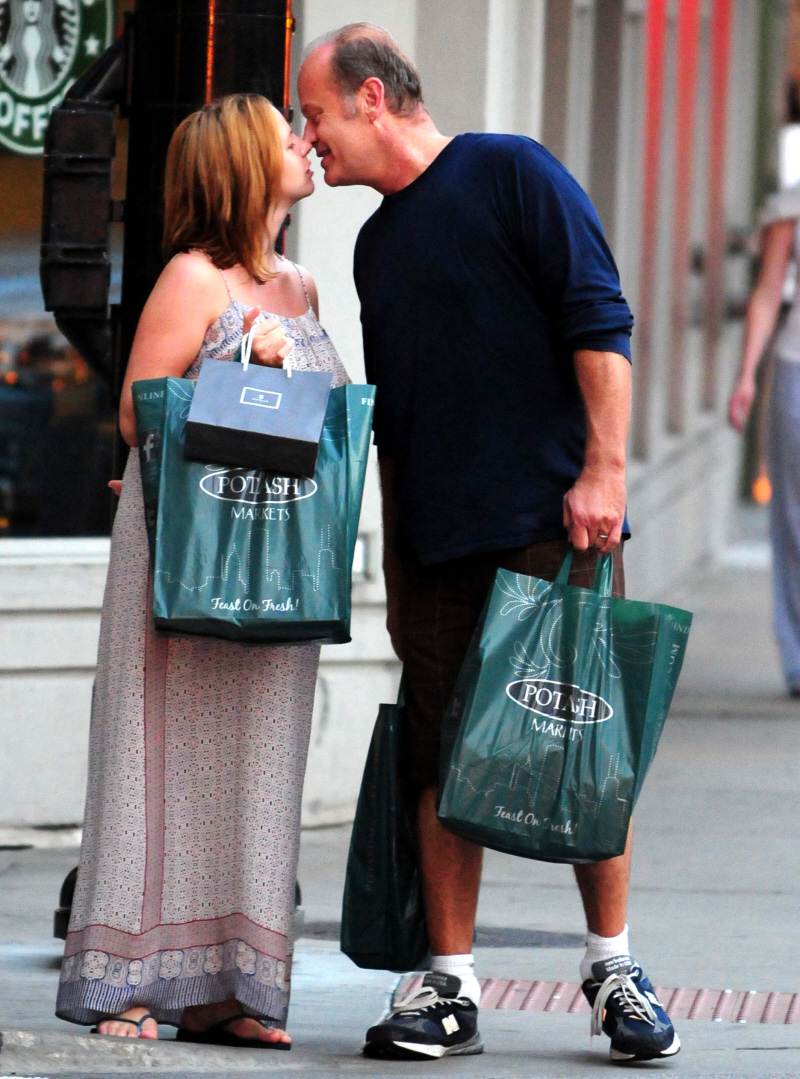 Photos courtesy of WENN, Fame/Flynet.