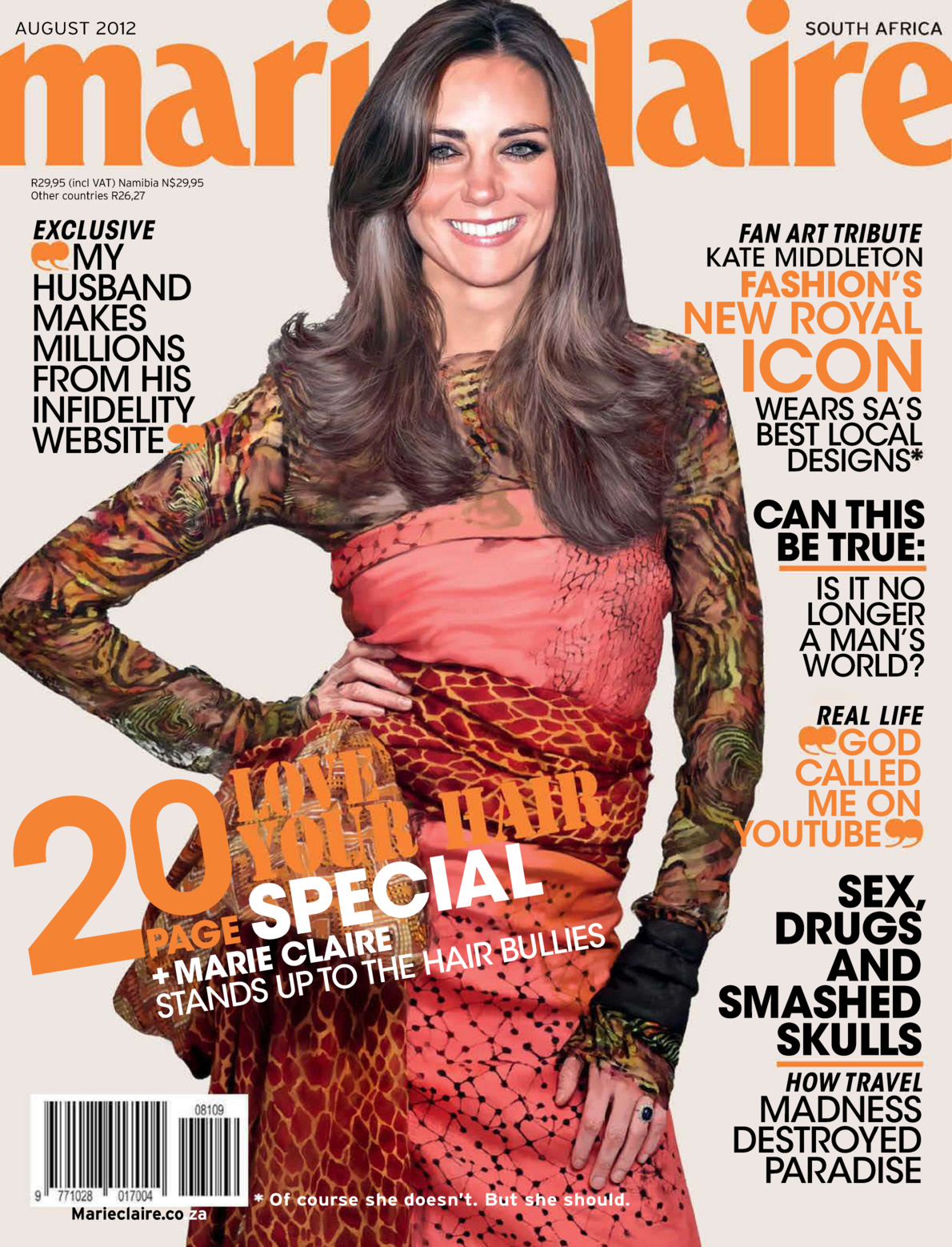 Duchess Kate posed for the South African edition of Marie Claire magazine! Except she didn't, obviously. Because if Kate was ever going to do a fashion magazine cover, it would be Vogue UK or Vogue American, or at the very least, maybe Elle or Bazaar. It would not be Marie Claire South Africa. So how to explain the cover? Well, if you read the fine print, the cover explains:
Fashion's new royal icon wears SA's best local designers*
*Of course she doesn't. But she should.
On the cover, Marie Claire used another model's body (wearing a dress by South African designer Clive Rundle) and then just 'Shopped Kate's head on there. But the inside "images" are even worse – Marie Claire used "fan-made images" of the Duchess. MC editor Aspasia Karras tells The Telegraph, "We were so inspired by her fairytale wedding and her life as a modern-day princess, which is why we elected Kate Middleton as our cover star for the August issue. The cover is actually a hyper-real illustration of Kate, meant to be a fan art tribute to fashion's new royal icon." You know what? As long as the magazine isn't lying and claiming that Kate actually posed for them, I don't have a huge problem with this. It IS sort of postmodern artwork, and if you look at it from a "They were doing a tribute to her and they're being honest about how she didn't pose for them" way, it's kind of a cool concept. Unfortunately, the concept is ruined by some awful execution. Some of the inside images: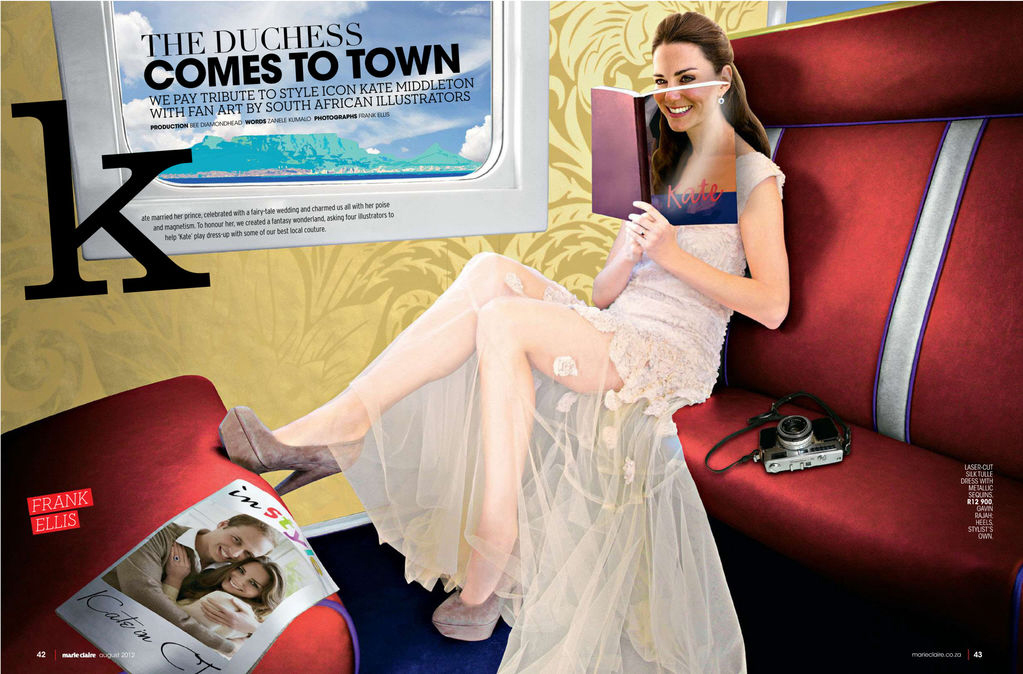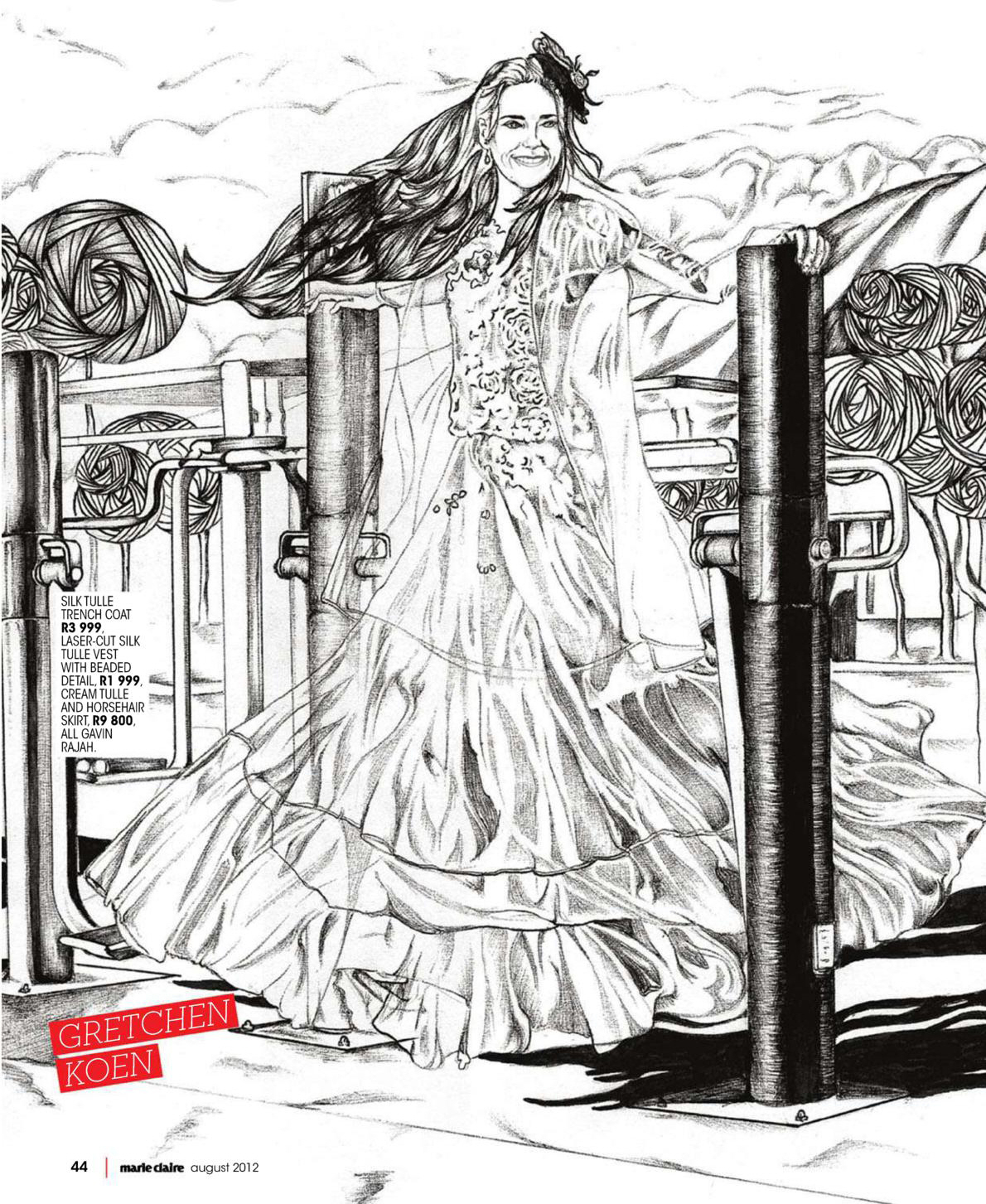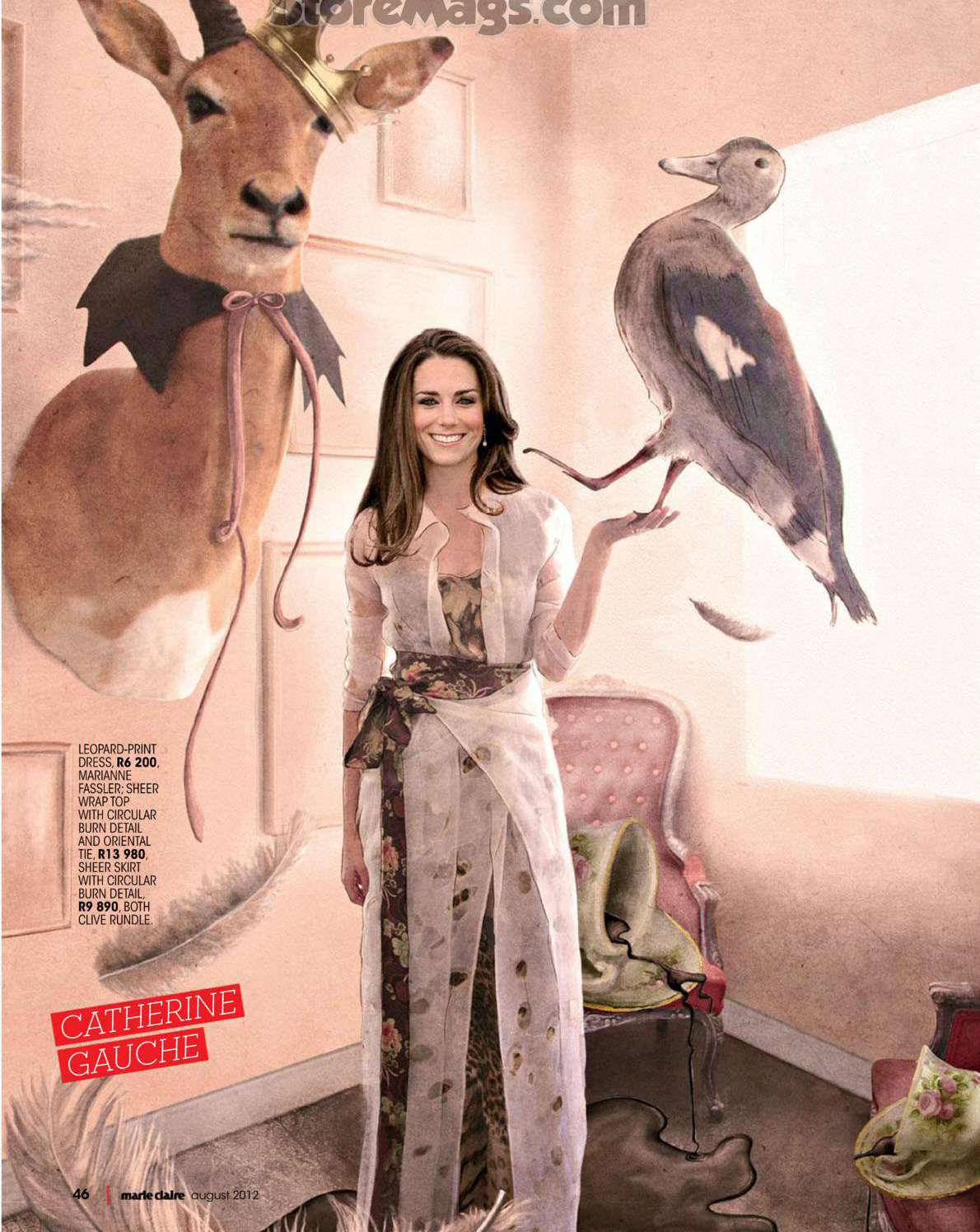 Awful, right? This is actually the second non-British publication that Kate's been on in a week's time – an Australian magazine got their hands on exclusive beach photos from Kate and William's honeymoon last year! The Palace was super-pissed.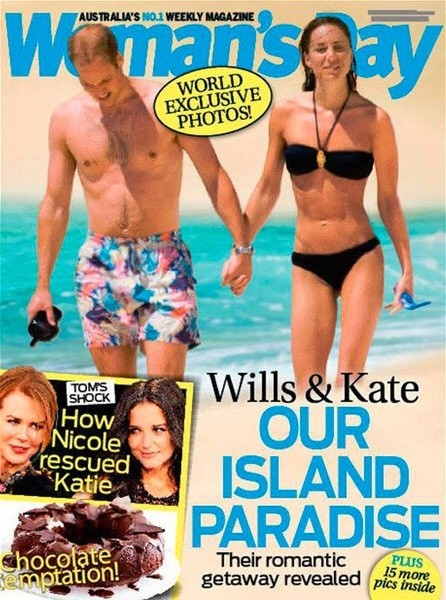 Marie Claire South Africa photos courtesy of The Fashion Spot.