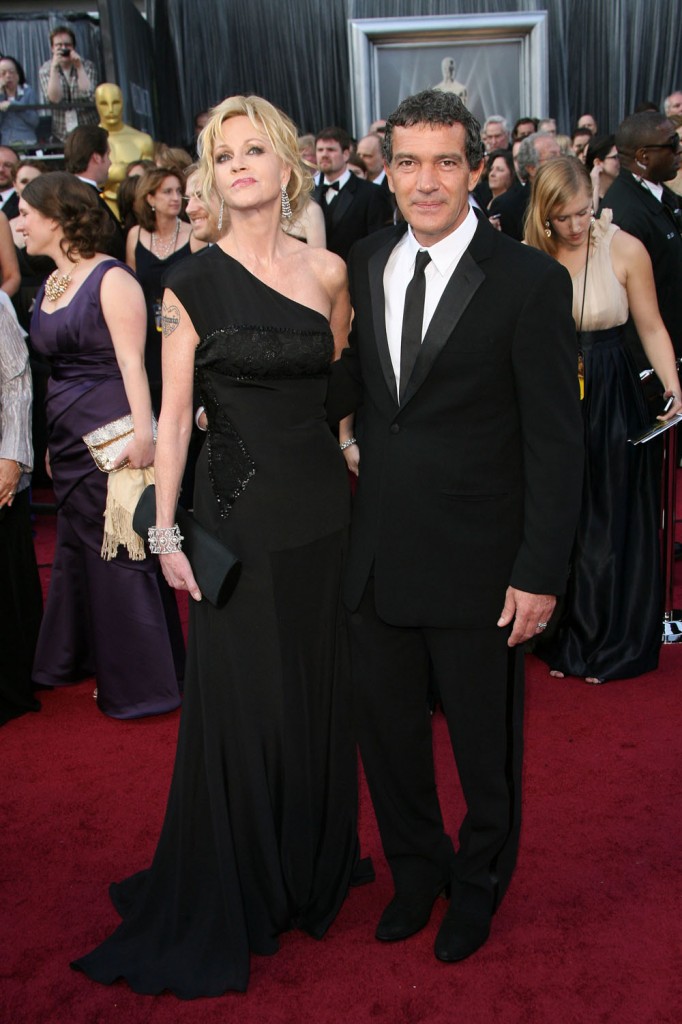 We've heard several recent stories about Antonio Banderas cheating on his longterm wife, Melanie Griffith. Tabloids have speculated that their divorce is imminent, and in a recent interview Melanie barely mentioned Antonio. When Melanie stepped out last week without her wedding ring, people assumed that she was sending a strong signal that she was over the marriage and ready to kick Antonio's ass to the curb. Only Antonio is said to be trying to make it up to her with romantic gestures and promises. Melanie supposedly isn't swayed, and is trying to stay away from him, for now. Here's more:
Antonio Banderas is going to all lengths to keep his marriage to Melanie Griffith from ending up in divorce court– and his tactics are working!

After several reports that the Spanish hunk had cheated on his wife of fifteen years, and the disappearance of her wedding rings last week, a source tells RadarOnline.com that Banderas has gone into crisis control to save their relationship and that Griffith is finally responding to his lovey-dovey tactics.

"Antonio has been desperately trying to win Melanie's trust back," a source tells RadarOnline.com.

"He has been doing everything in his power to revive the romance — flowers, sweet-talking on the phone, and extravagant gifts — because he realizes that she is close to her breaking point."

Griffith, who was photographed last week without her wedding ring on, knows that she has the upper hand in the situation though and isn't going to give in easily.

"She is playing hard to get," the source revealed. "She has always known how to keep him on his toes and it wasn't a coincidence that the cameras caught her with her wedding ring off! Ultimately she will probably stay with him but not before making him squirm."

Though Griffith's wedding bling in back on her finger, the Working Girl actress is keeping her distance, spending time vacationing with their children in Aspen and Hawaii, while Banderas is busy jet-setting around the world for work.

"The day Antonio flew into Los Angeles for a work gig, Melanie left with the kids for Aspen. She isn't messing around.

"The last thing Banderas wants is a nasty high-profile divorce," the source continues. "Despite their problems he still loves her and will do anything to keep her from leaving him."
[From Radar]
I've heard of other situations where husbands cheat and then act remorseful and sweet when they're busted. It's like they want the freedom of stepping out with none of the consequences. They act devastated when they learn that their infidelity could cost them their marriages. Banderas has been so supportive and loving of Melanie in public that I never pegged him for a cheater, but you never know. All the recent stories have been adding up. So I guess I don't blame Melanie for trying to keep Antonio at arm's length but not cutting him out entirely. She clearly loves him a lot, but she's not exactly being a doormat. Of course a lot of people would say she is if she takes him back. I don't imagine that she'd respond any differently, but I could be wrong.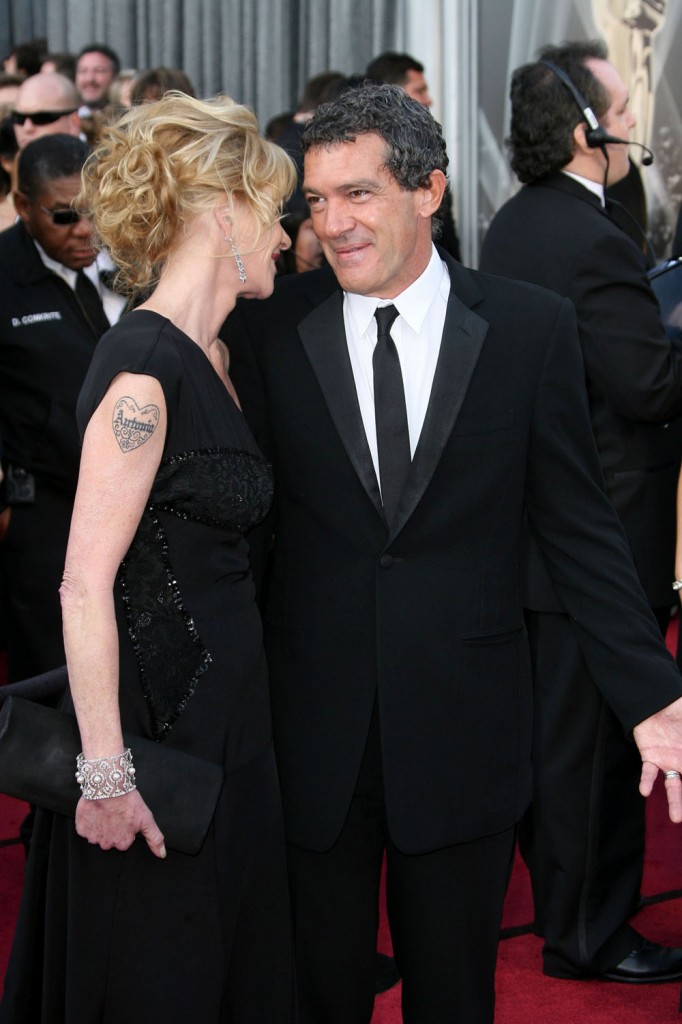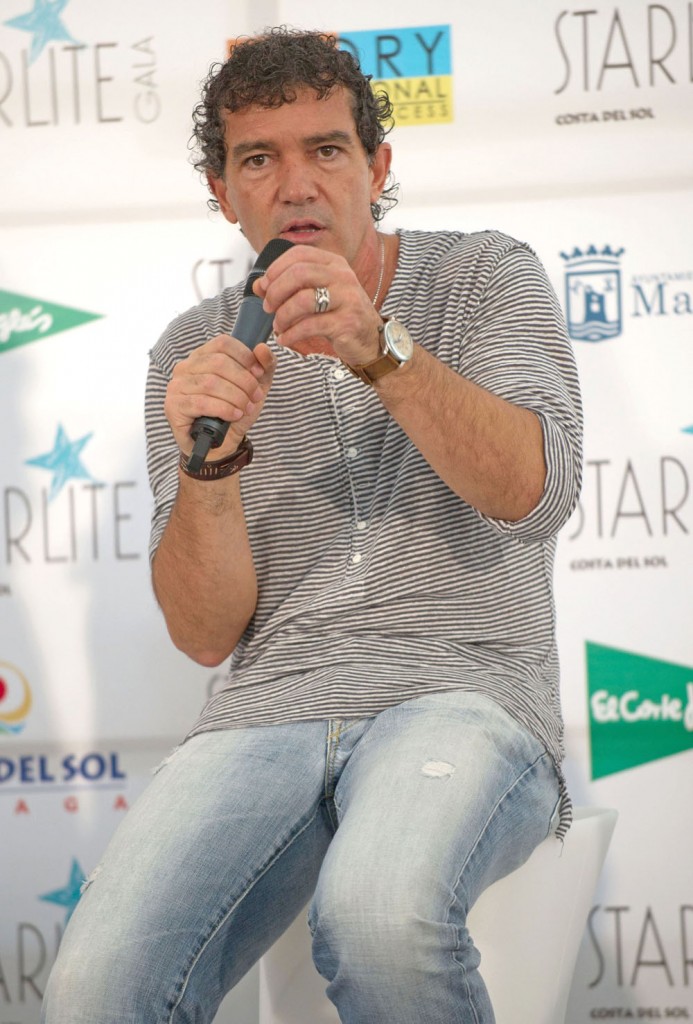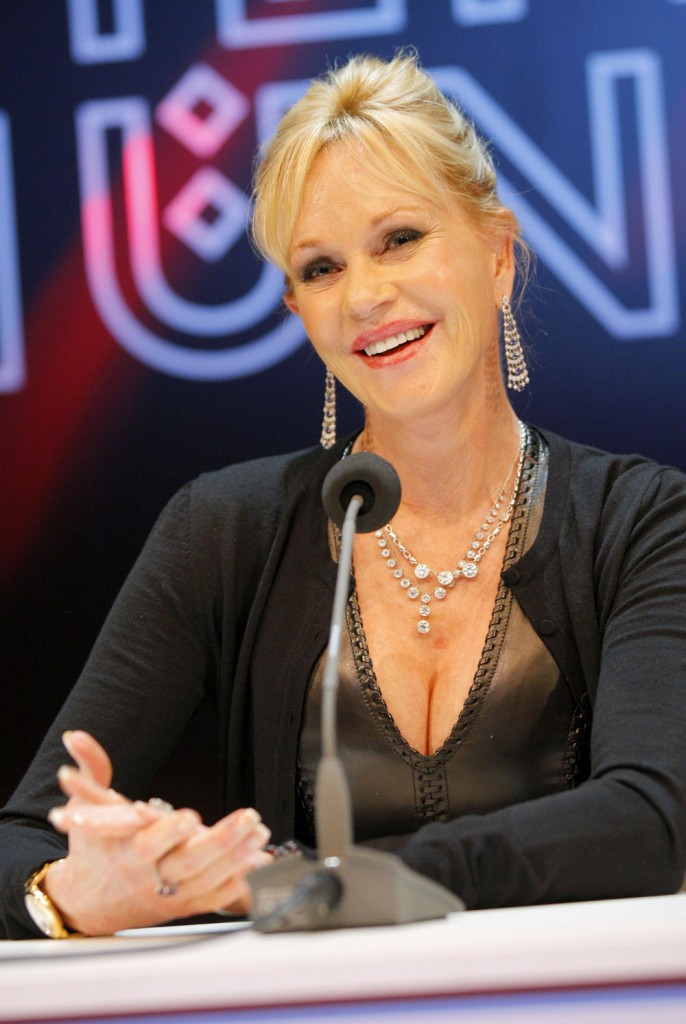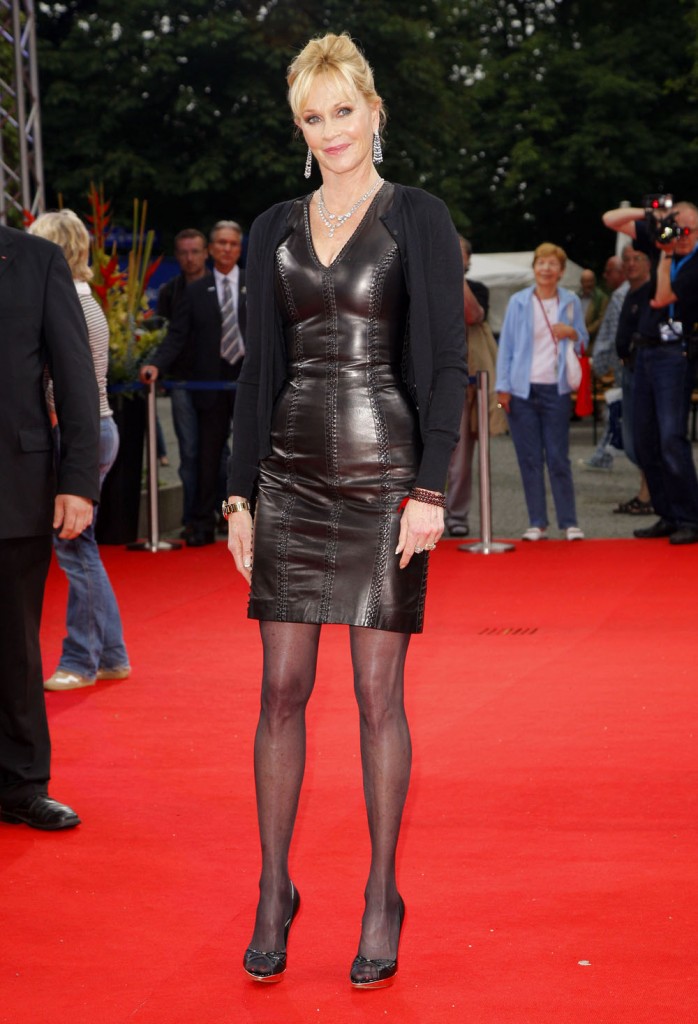 Antonio is shown at a benefit in Rome on 7-12-12. Melanie is shown at the Munich Film Festival on 7-4 and at an event on 6-7-12. She's shown with Antonio at this year's Oscars in February. Credit: Fame Flynet and WENN.com