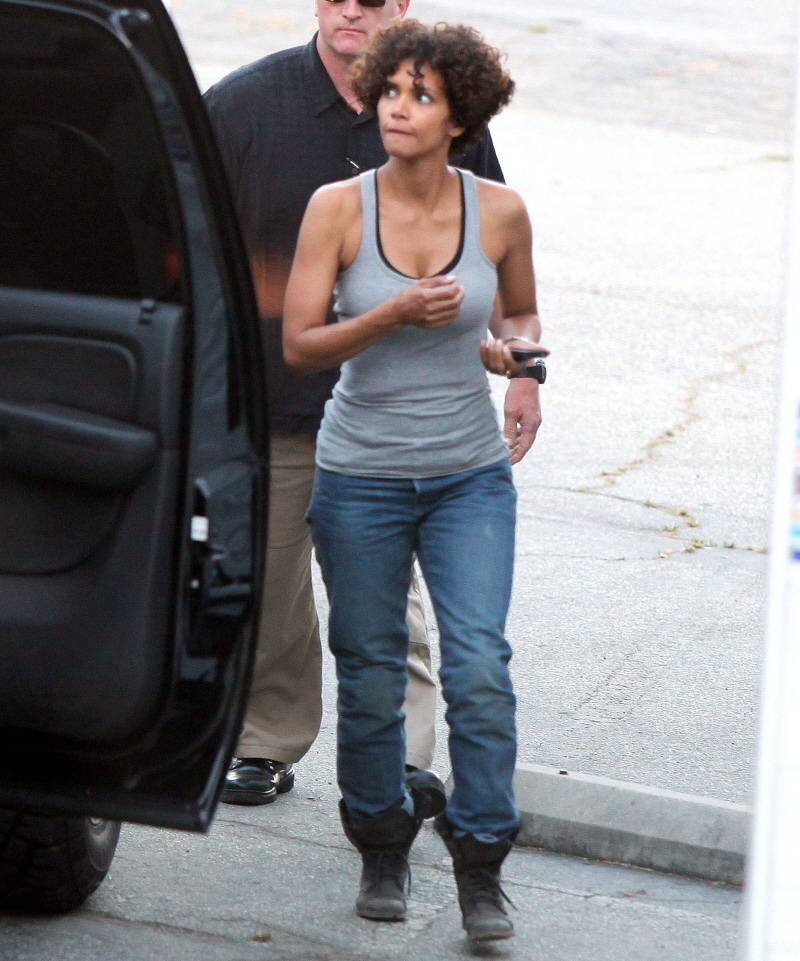 These are some newish photos of Halle Berry on the downtown LA set of her latest film, The Hive, yesterday. I think these photos were taken relatively early in the day on Tuesday, because later on in the day, Halle was injured on the set. It wasn't just a light boo-boo either – according to sources, Halle was "rushed to Cedars-Sinai" around 10 pm. Radar says that Halle "either fell or was hit by a falling object." TMZ says Halle "hit her head on concrete after taking a nasty fall."
Whatever happened, it sounds like a head injury, which reminded CB of Natasha Richardson's devastating (and then fatal) head injury back in 2009. While my gut says that Halle's situation isn't like Natasha's, head injuries and concussions can be very tricky and it's good that producers got Halle to the hospital quickly. Have you ever been struck on your head? I have. Head injuries always bleed like a motherf—er too. Send positive thoughts to Halle!
PS… On a superficial note, Halle is not wearing a wig in these photos – she actually cut her hair like that.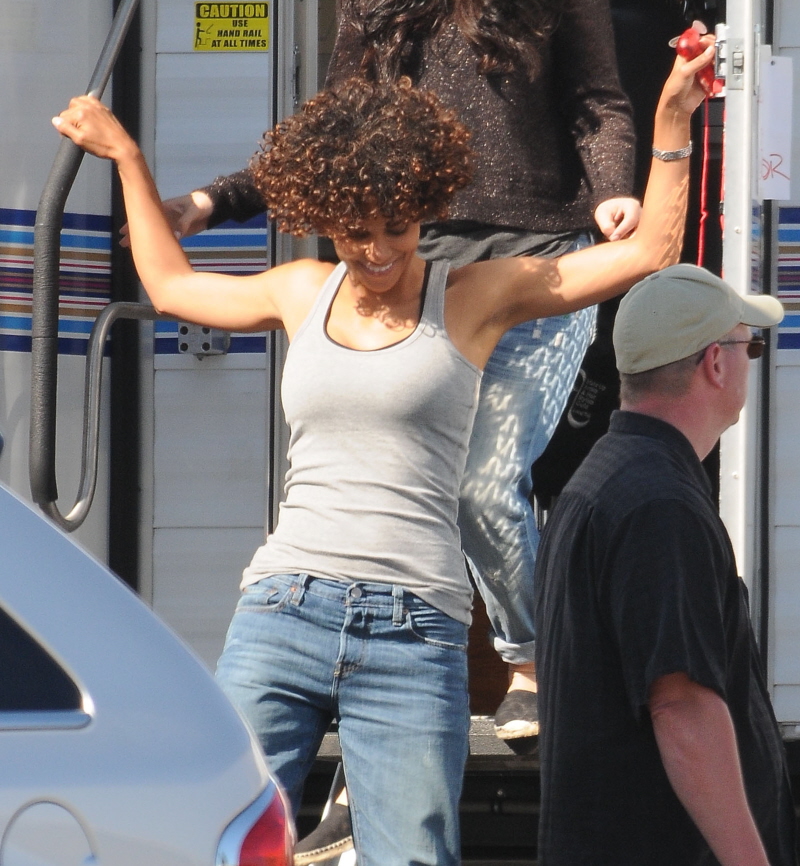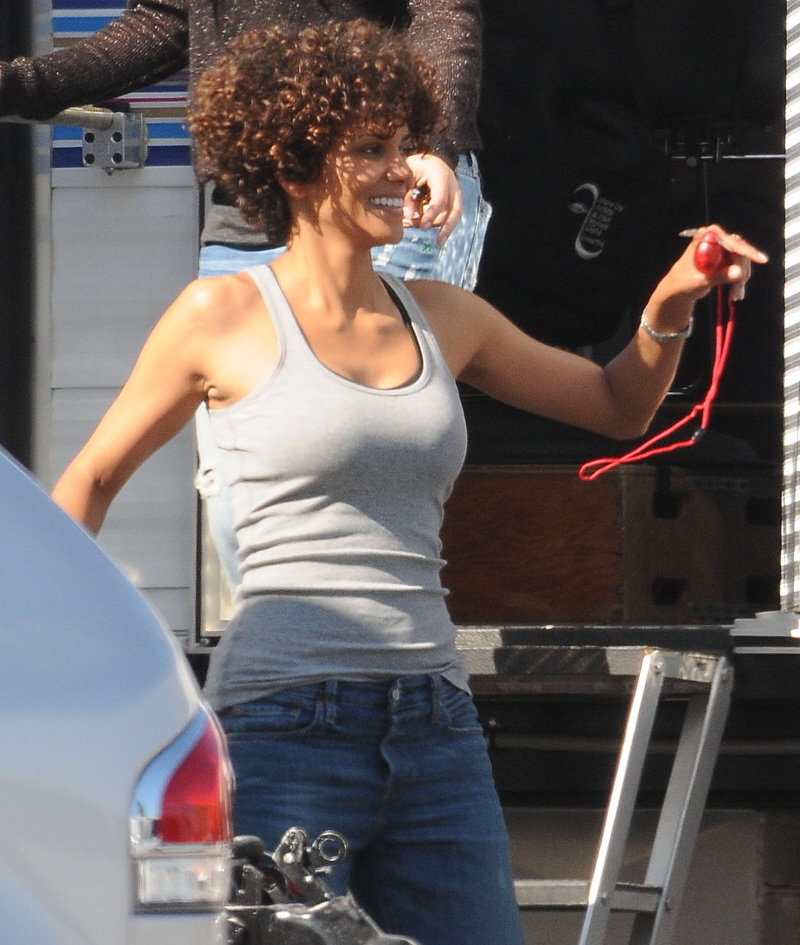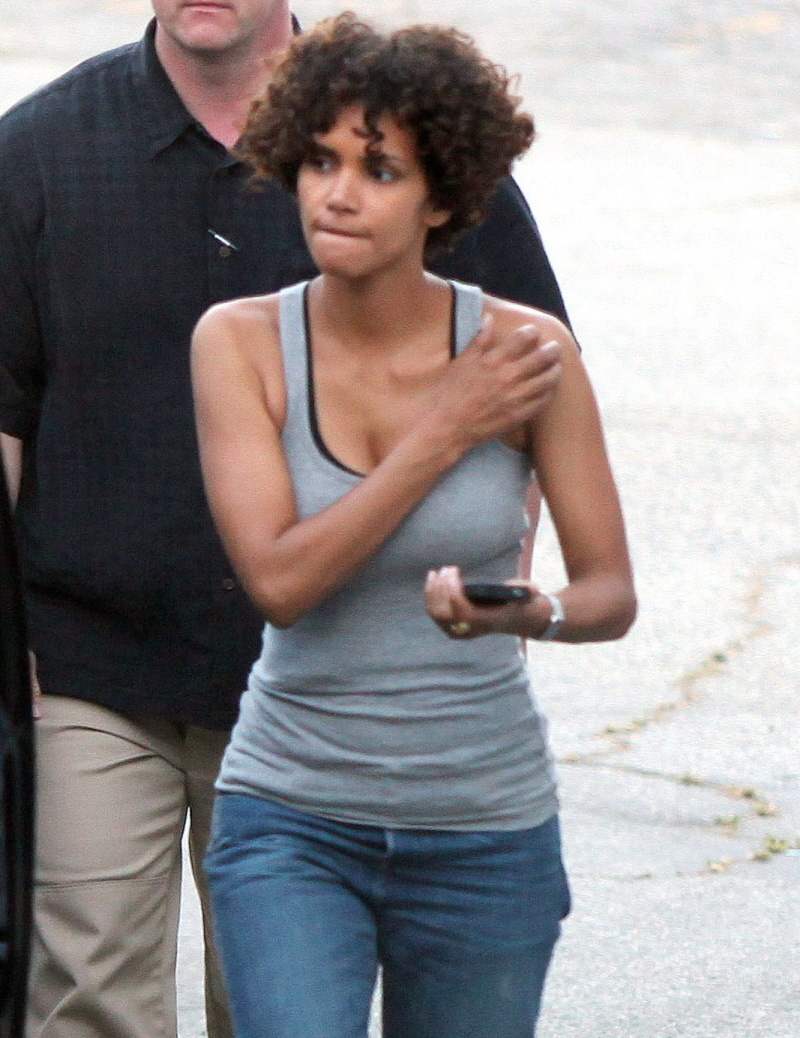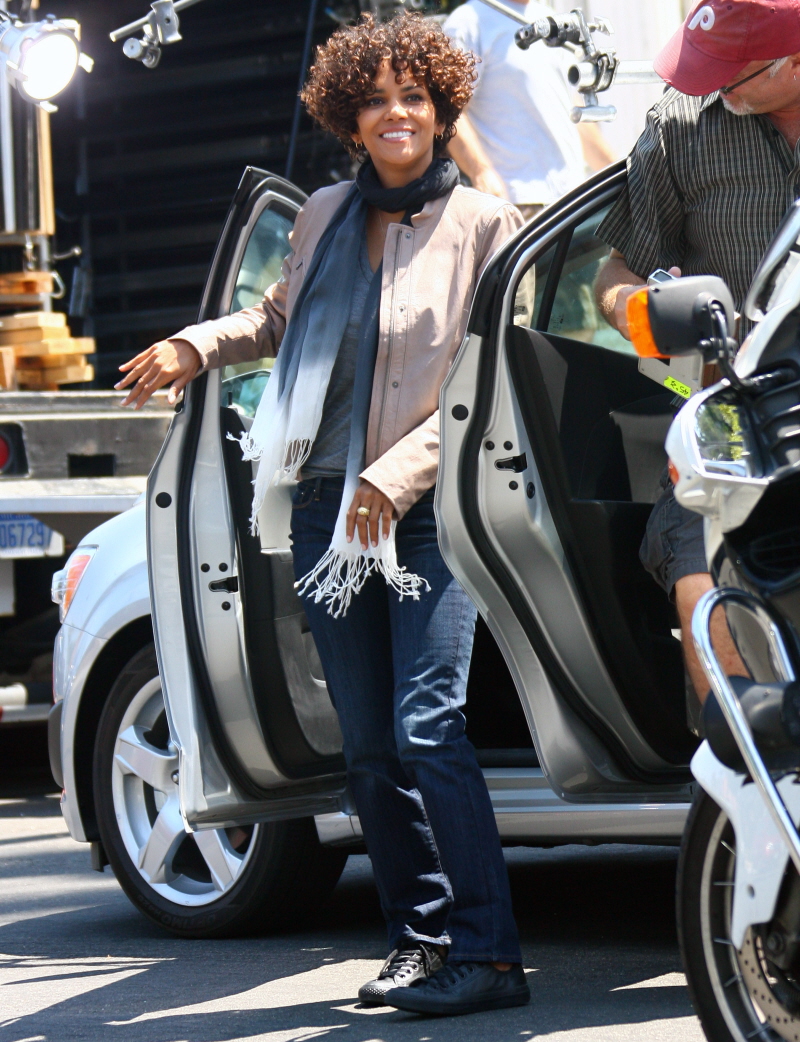 Photos courtesy of Fame/Flynet.