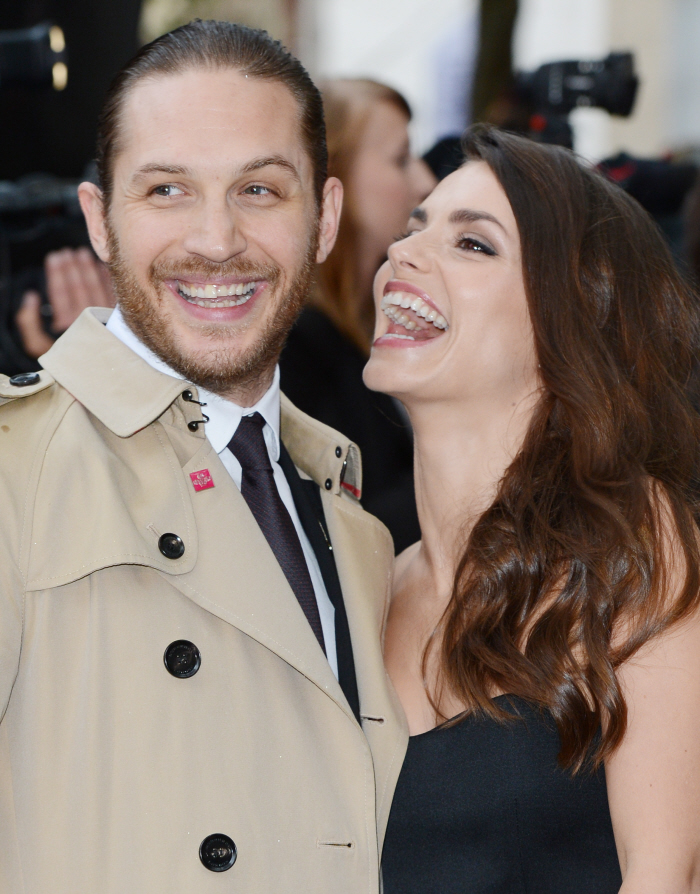 These are "the boys" from the UK premiere of The Dark Knight Rises. Quick question: Does Tom Hardy's fiancée Charlotte Riley remind you of anyone? HOW ABOUT NOW? Right? All of a sudden, Ol' Charlotte wants to remind everyone that she scored the Hardy Dong. Of course I'm jealous – I'll admit that outright. I wish I was getting Hardy Dong on the regular, and that the Hardy Dong had given me a diamond ring. But even then, I'm not sure I would be posing on the red carpet like the English version of LeAnn Rimes. As for Tom… I have no idea why my biscuits aren't feeling him these days. Maybe it's the lack of fur (glorious fur!). Maybe it's his fiancée's LeAnn-Face. Whatever it is, nothing is happening in my drawers. *sad face*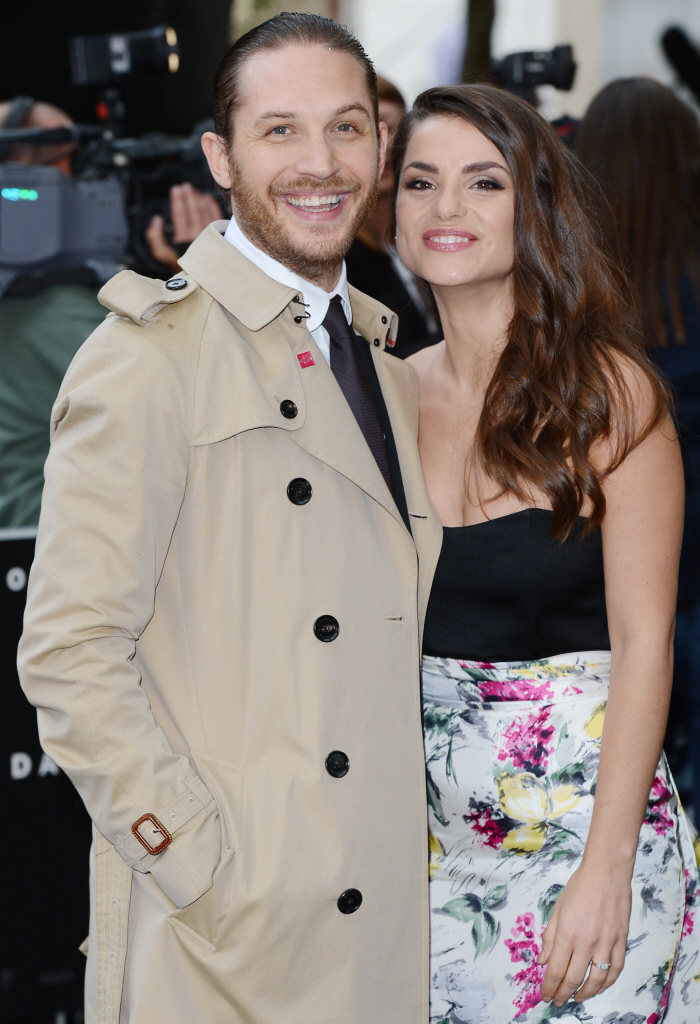 Next up: CUMBERBAAAAAAAAAAAAAAAATCH!!!!!!!!!!
Unfortunately for Benedict Cumberbatch, the photo agency was especially crackie last night, and they labeled these two photos "Benedicte Cumberbatch" (fancy!) and "Bernard Cumberbatch" (BERNIE!). Still, he looks nice. Any excuse for a good 'Batching. These days, with Tom Hardy de-furred and with his LeAnn-looking fiancée, I'm leaning more towards giving my biscuits to Cumby. Take 'em, Bernie.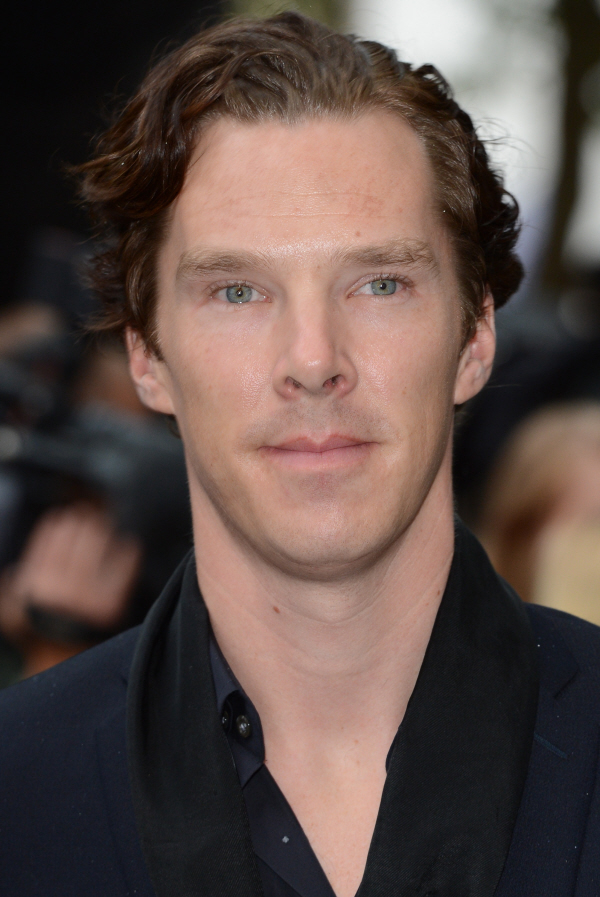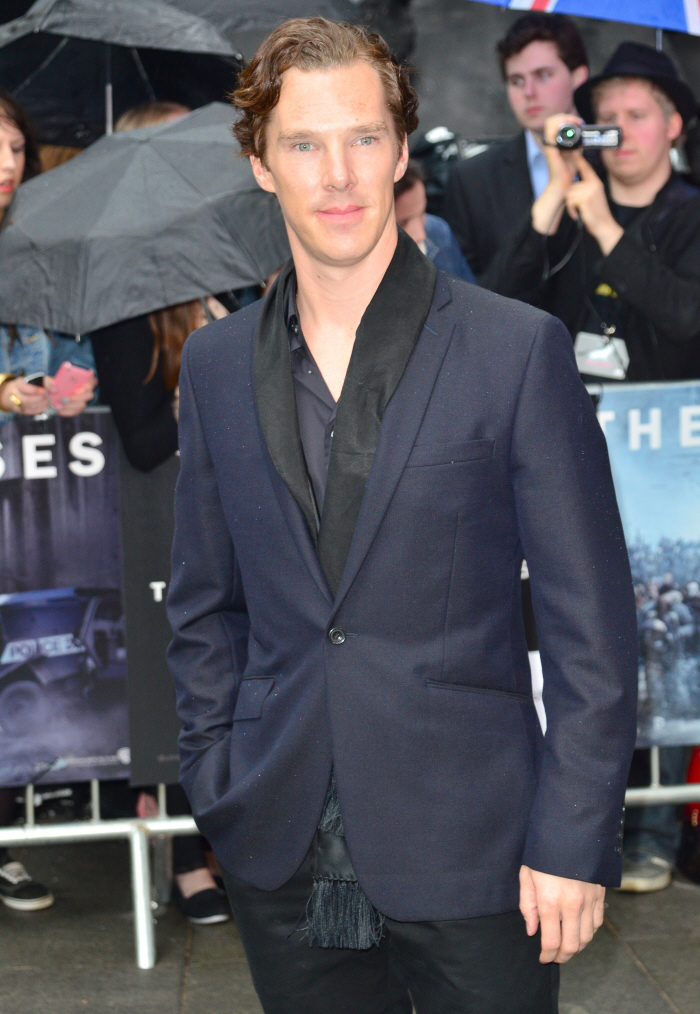 Prince Harry was there! I have no idea if this premiere was affiliated with any charity that Harry might be involved with, or if Harry just wanted to see a Batman movie. I'm leaning more towards Harry being a Batslut. Who do you think Harry prefers: Anne Hathaway or Marion Cotillard? Neither, probably. He likes blondes. But Annie would probably do in a pinch. PS… I have no idea why Harry is rubbing his nips. I would imagine it just feels good. So why not do it in public?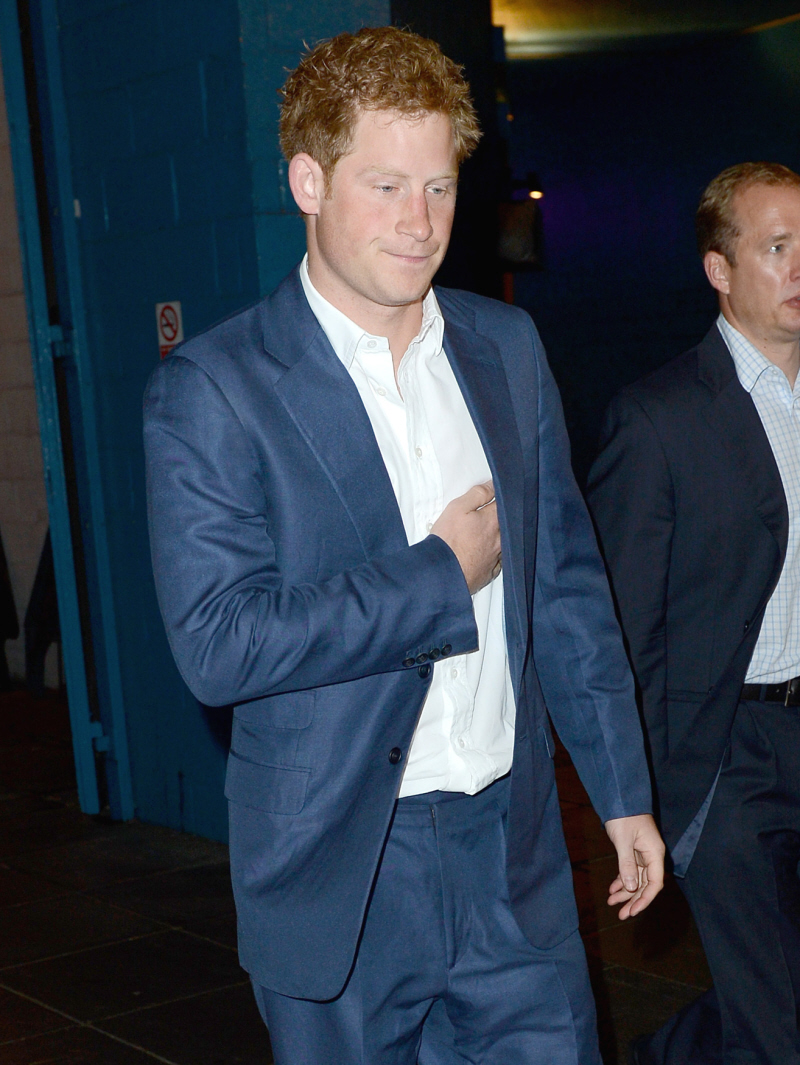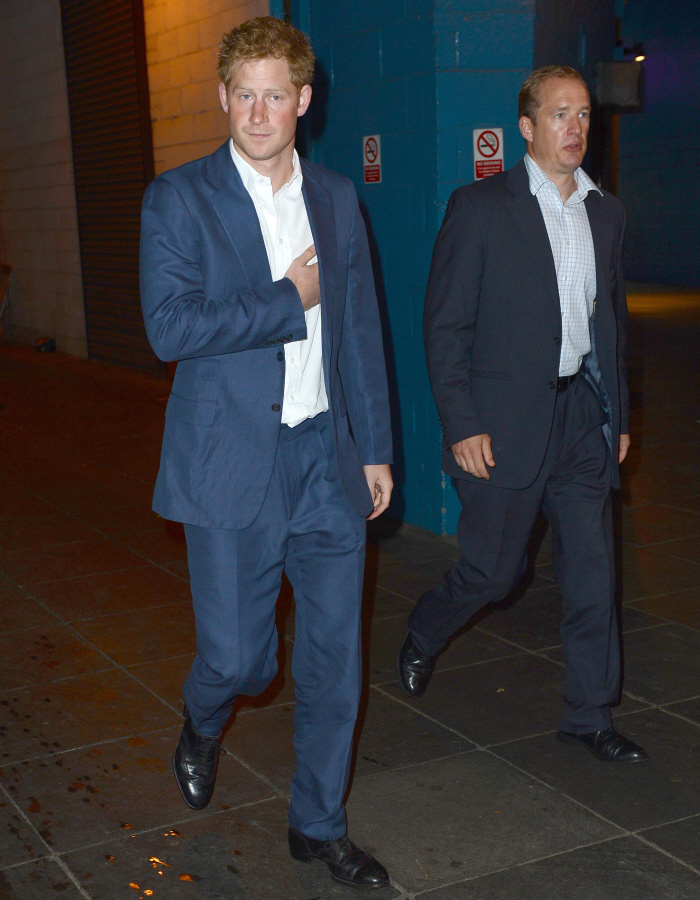 Christian Bale looks nice. Sibi seems to only wear black dresses. She's not very adventurous, but then again, she maintains a sort of classic, elegant look. That hair needs to go, though. Her hair has never looked worse.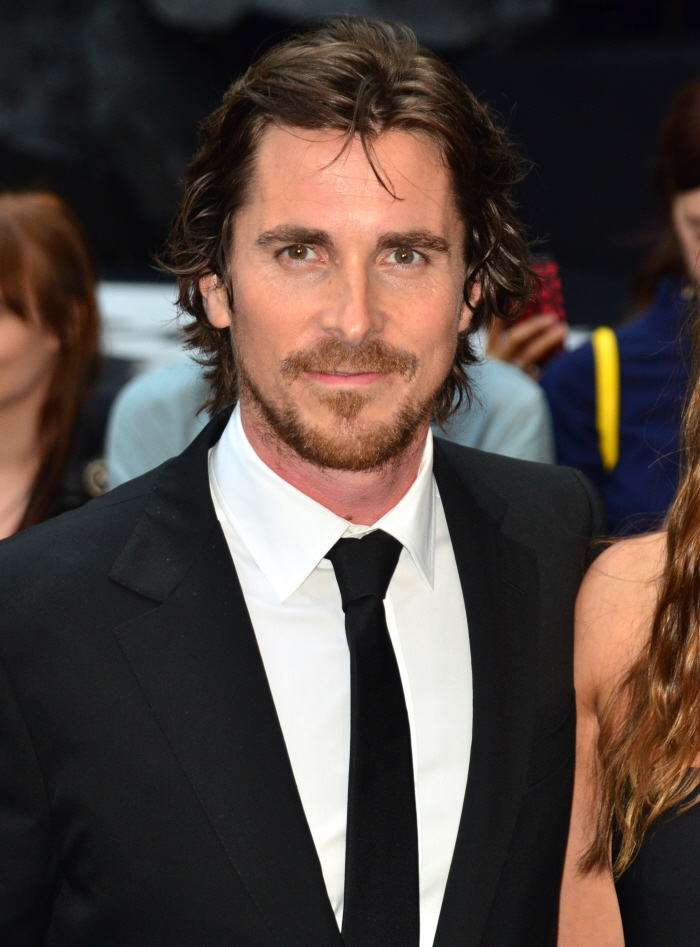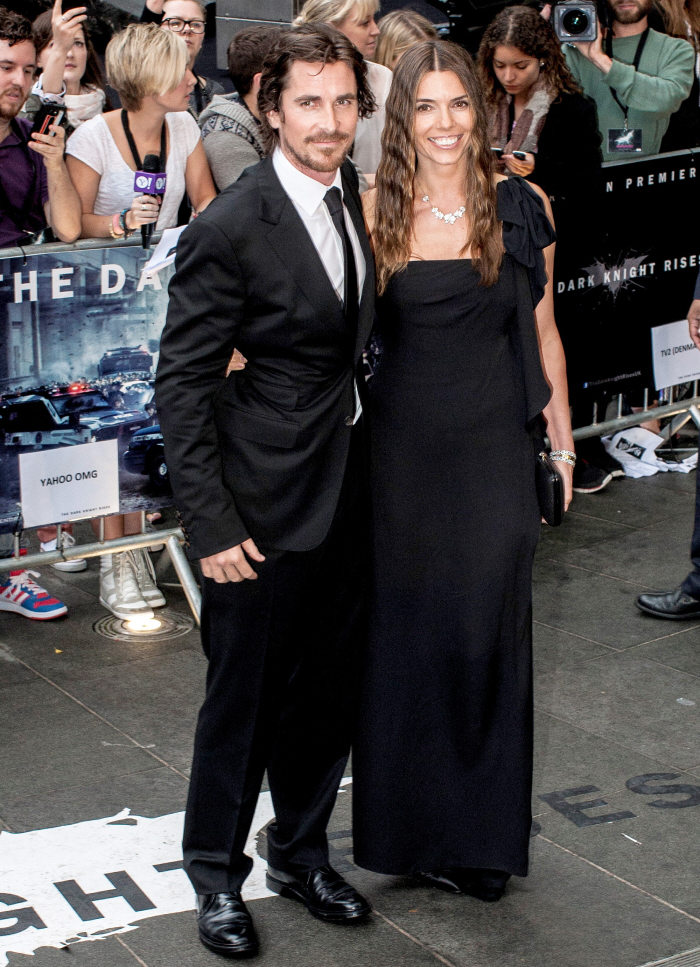 Cillian Murphy. I'm sorry, Cillian-bitches. This guy just doesn't do it for me.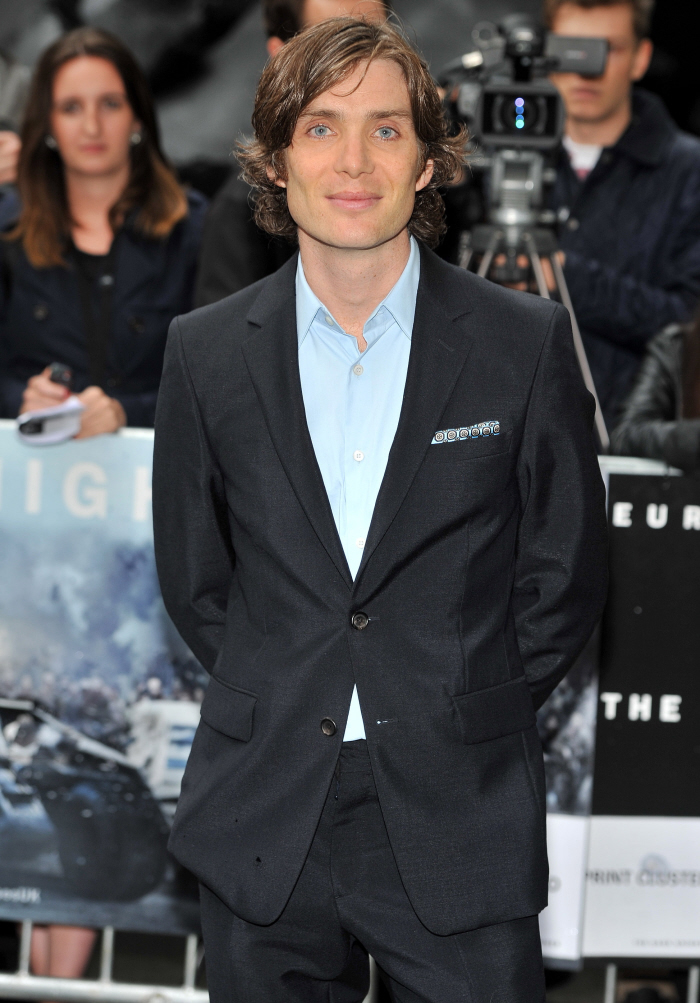 Joseph Gordon Levitt looks so much better here than at the NYC premiere.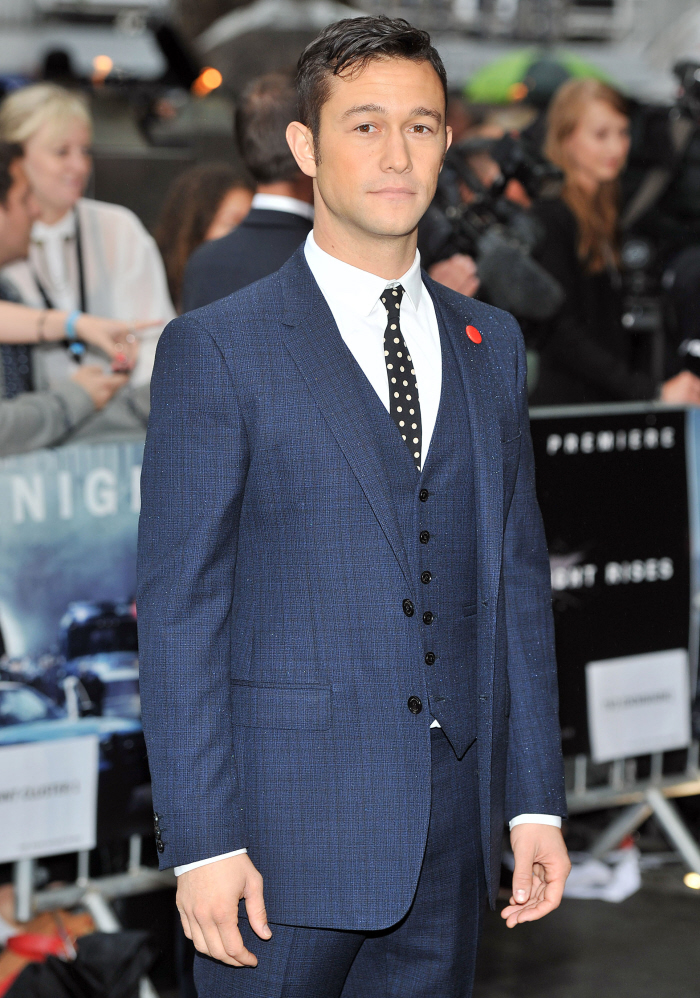 Photos courtesy of WENN.