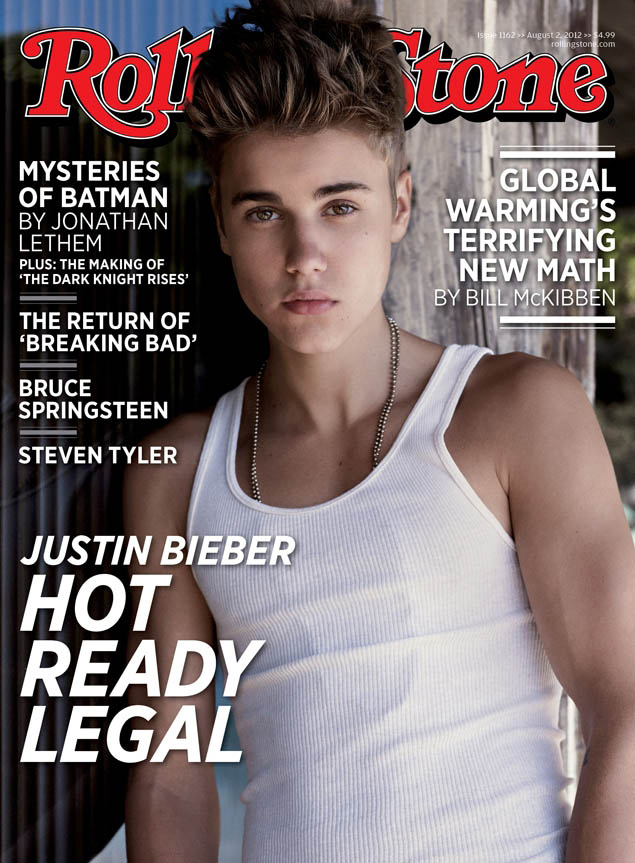 Justin Bieber covers the upcoming issue of Rolling Stone, and the magazine has made the dubious decision to accompany his cover photo with a "Hot Ready Legal" headline. Thanks to Gawker, we are reminded of an eerily similar caption to Lindsay Lohan's cover when she turned 18-years-old as well. In the interview, Justin repeatedly reminds his audience that he is now an adult and, as such, immediately feels that he acts like one as well. That is, he feels so grown up now merely because he gets pulled over after speeding 100 mph, arbitrarily beats up a pap, and summarily describes "I'm a swaggy adult!" Here are some excerpts:
He's so mature now:: "I feel like I carry myself in a more manly way. I don't carry myself as a boy."

He really hates the paps: Midway through a golf game at a private country club, Bieber and his entourage are confronted by paparazzi. Bieb responds by taking out his nine-iron and hitting a golf ball at them. "Watch, I'm gonna blast one at them." He later tells an employee at the club that "we'll probably never play here again."

Manager Scooter Braun on whether Selena Gomez will hurt Bieb's fanbase: "Personally, I think that's all a bunch of bullsh-t. Yes, there's gonna be some girls that if they see him with a girlfriend, it kills the dream — but there's also gonna be girls that see him with a girlfriend, hear about the romantic things he does and want him even more."
[From Rolling Stone]
Okay, so Justin Bieber is technically and legally an "adult." And to be more specific, Biebs is an "adult" who has far too much money to burn and has decided that he has the right to point golfballs at relative civilians and be celebrated for the act. It won't last forever, so I do hope he's enjoying himself.
Here's some photos of Justin attending the Channel V Acoustic and Intimate Show in Sydney on 7/17. More than anything else, the kid needs to pull up his pants.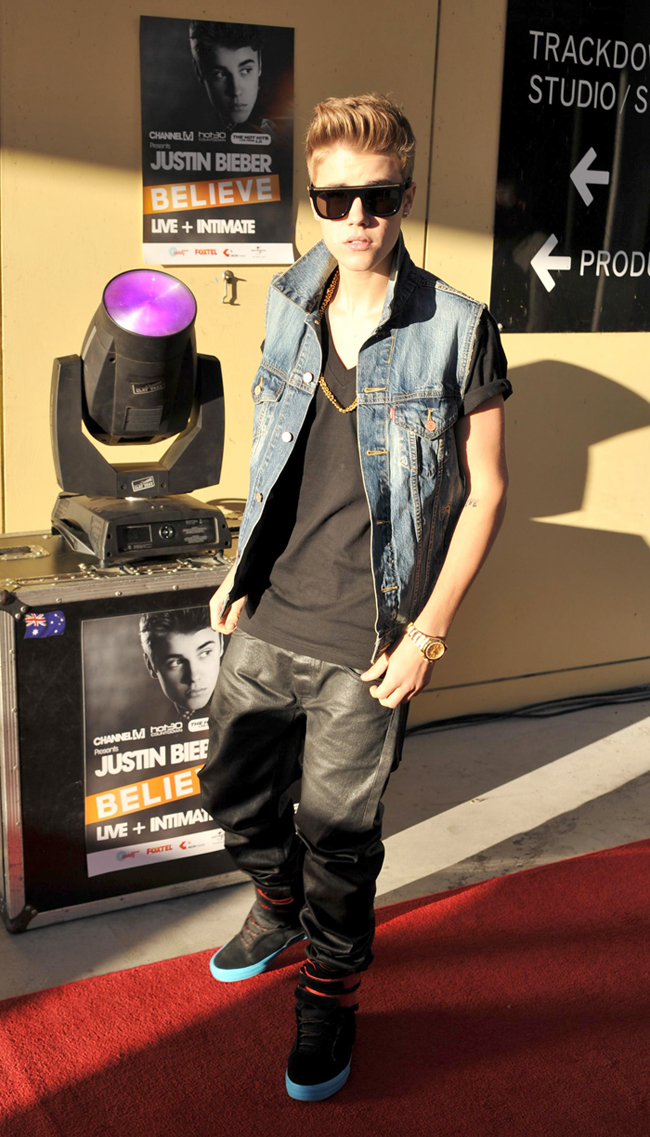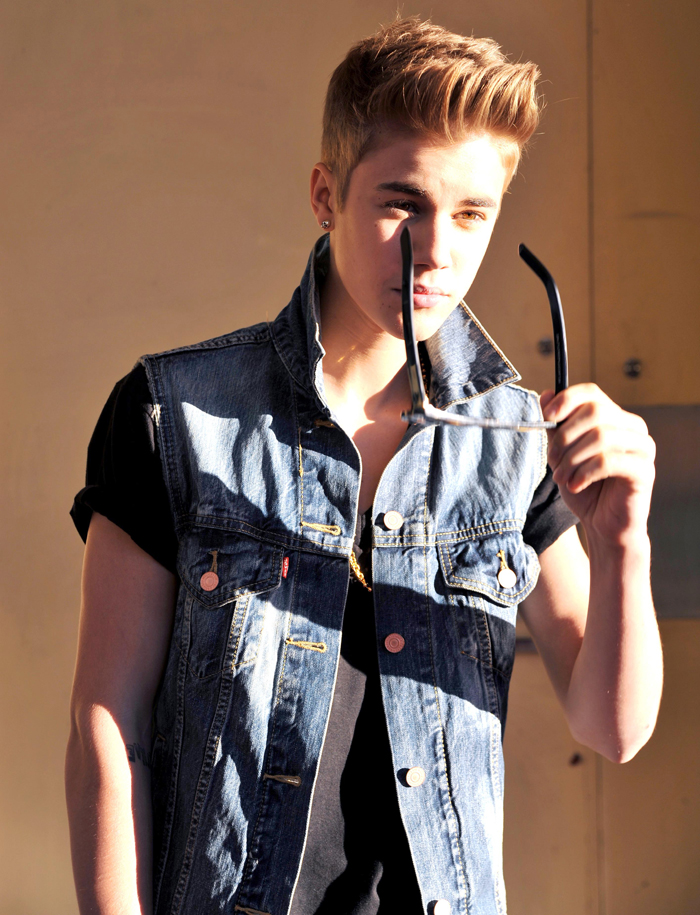 Photos courtesy of Rolling Stone and WENN