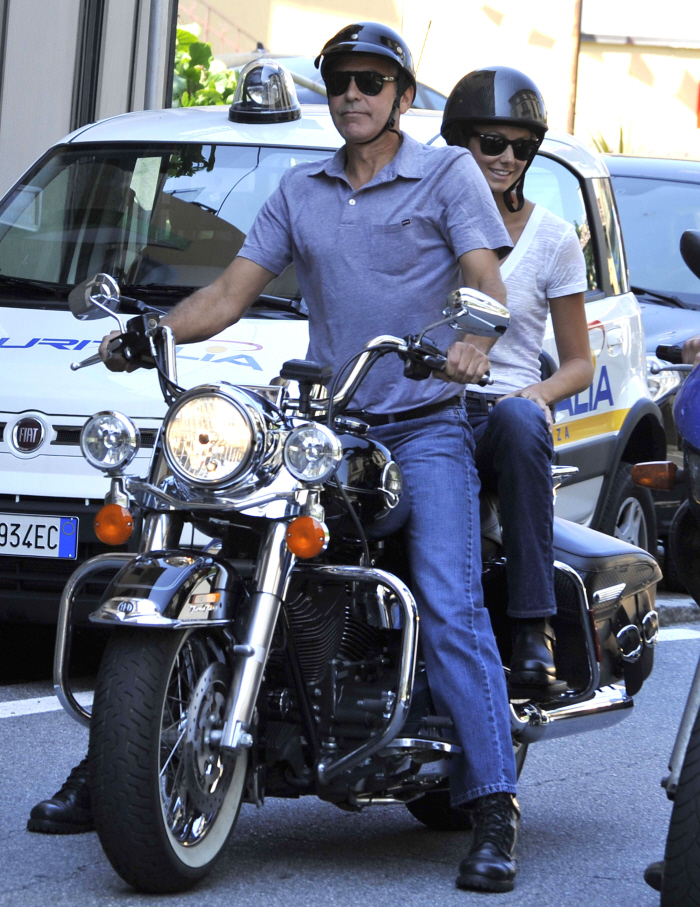 I think I should begin this post by sucking it up and admitting I was wrong. I truly did not see Stacy Keibler hanging around this long. I thought Stacy would have only had a few months left after her fug fashion parade during George Clooney's promotional duties last year, and then I was surprised when she managed to make it through the awards season. After the Oscars, again, I thought for sure that Stacy would be done. But Stacy has made me BELIEVE! I believe in the power of love now. If "love" means "contracts". No, no – there is no contract for this. I think George actually enjoys her company. I think Stacy must be pretty low-maintenance and bubbly, and she's athletic enough for the kinds of kinky sex George loves (allegedly). Stacy is still around – and not only that, she and George seem pretty stable. Stable enough to make it another year? Perhaps. Stable enough that George wants to marry her? Oh, Stacy. Don't get your hopes up, girl.
George Clooney has reputation for being Hollywood's ultimate ladies' man. But sources close to the 51-year-old playboy say that after a recent family vacation in Europe went off without a hitch, his mom wants him to get hitched to model girlfriend Stacy Keibler, 32. George also seems to be pretty into the idea of making her his wife.

Earlier this month, George and Stacy chilled with all four parents at George's Lake Como compound, in Italy.

"That's where George and Stacy first fell in love, so having their parents there was important to them," an insider says. The Clooney and Keibler clan got along so well that the friend is calling the trip "the final step before George and Stacy get married. Now everyone believes a wedding is in the works!"

George's parents "adore" Stacy. "She's the first girlfriend George has had in decades that his parents will spend time with," the friend dishes. George's mother, Nina, "is definitely pushing him to marry Stacy – and have babies!"

If George popped the question, Stacy would "say yes, without a doubt," another friend says. But Stacy, who's nothing like his high-maintenance ex, Elisabetta Canalis, would never pressure him.

"Stacy isn't just George Clooney's professional girlfriend," the insider says. "She has her own career." [Note by Kaiser: I LOVE THAT WHOLE QUOTE.]

George has shied away from the topic of marriage in the past, but it seems he's rethinking his stance. The source says, "He's looking to settle down, and he wants to marry Stacy."
[From Star Magazine, print edition]
Do you really think Elisabetta "pressured" George into making some kind of commitment? Eh. I do remember that George spent time with Elisabetta's family too – and just a few months later, he and Eli were over. Of course, Eli was giving interviews about wanting to be married too. In retrospect, I think Eli was probably much more vapid than we originally assumed. But "vapid" is what George likes. Maybe Stacy is playing a brilliant game – a bit vapid, very sweet, and a bit pushy (but not too much). All I know is that if Stacy ends up Mrs. George Clooney, I'm not sure Clooney's fan-girls will think she's "worthy" of him, and "The Clooney Fantasy" will be irreparably damaged. That's George's Catch-22 – everyone wants him to get married and have babies, but no one thinks his "girls" are good enough to be his wife and mother of his children.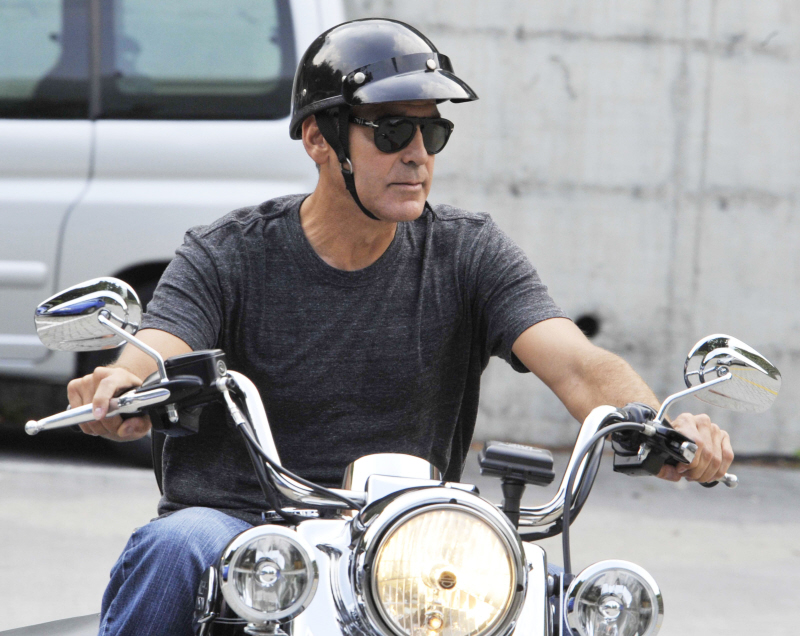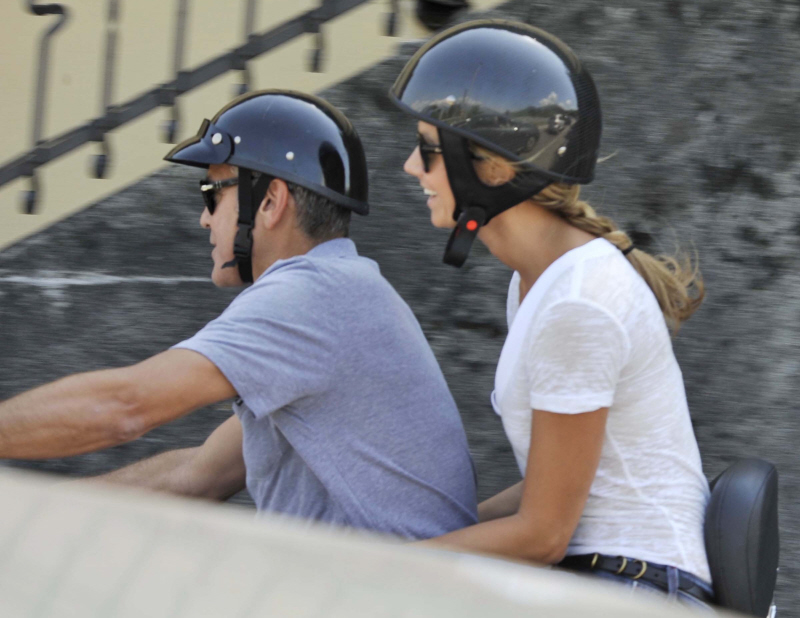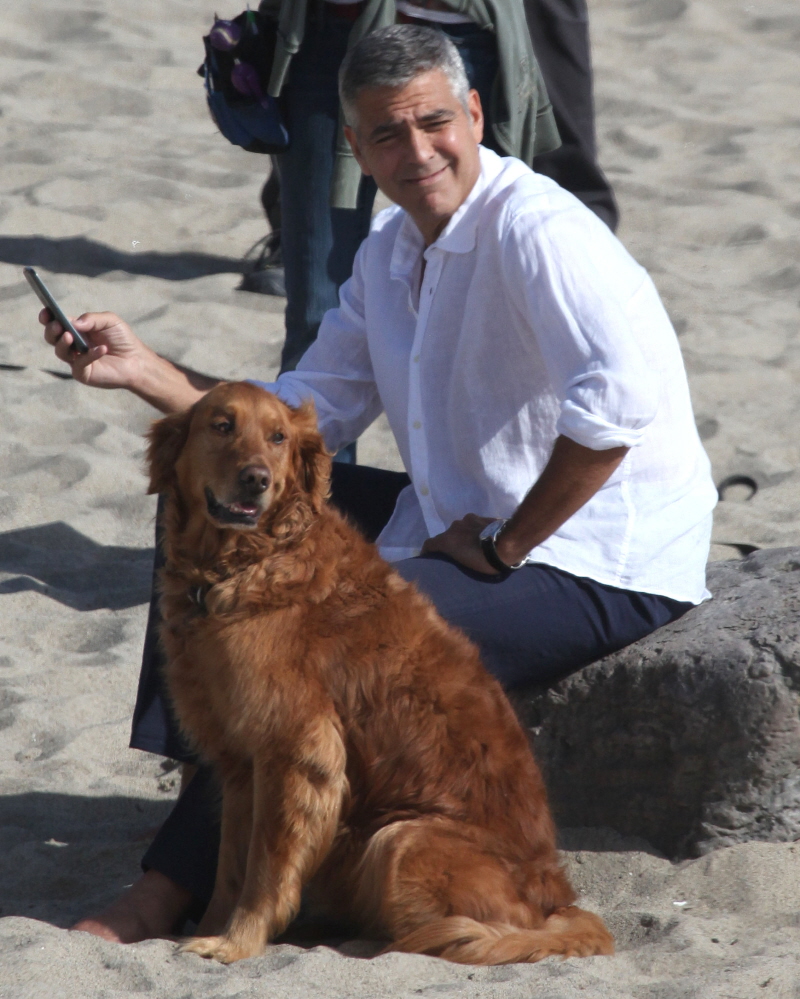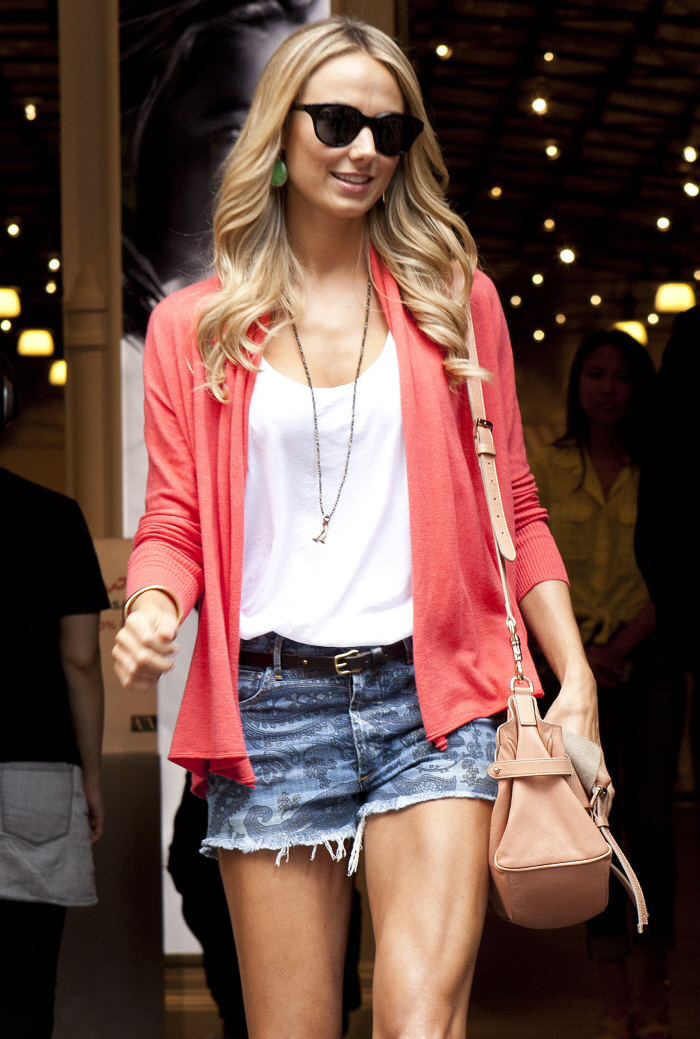 Photos courtesy of Fame/Flynet and WENN.