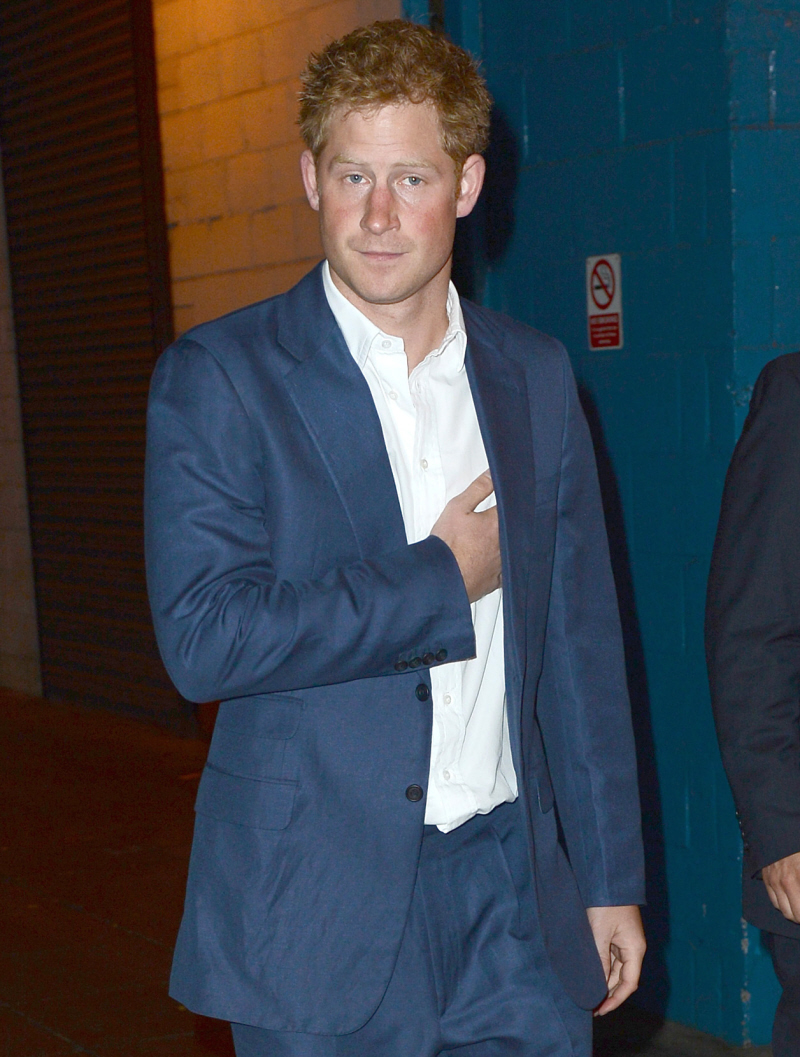 In yesterday's coverage of the "Hot Guys" of The Dark Knight Rises premiere in London, I included photos of Prince Harry rubbing his nips as he left the movie. Something about The Dark Knight "rising" had put a "rise" to Harry – it's always the violent movies, isn't it? Ladies always think the sexy movies will get them all riled out, but really, dudes tend to get randy after violent movies. So there was Harry, having just sat through a three-hour epic of destruction, and he was ready to go. So he headed to the nearest leggy blonde. Her name is Cressida Bonas, and I'm including photos of her exit from the premiere too. The Mail is suggesting that Cressida, 23, could be Harry's new girlfriend.
With a mane of blonde hair, endless legs and an impeccable pedigree, Cressida Bonas would certainly appear to be – as her friends suggest – 'posh, pretty and perfect'. And the 23-year-old model's charms have not been lost on Prince Harry.

The Mail can reveal that the third in line to the throne has been kissing and cuddling up to Miss Bonas, the daughter of Sixties cover girl Lady Mary-Gaye Georgiana Lorna Curzon. On Wednesday night the pair went to great lengths to convince photographers they were not together – a tactic which, when it comes to the royals, is often the biggest clue that something is going on.

As well as boasting the ideal credentials to become Harry's new princess, Miss Bonas bears an uncanny resemblance to the 27-year-old prince's past amours, long-term girlfriend Chelsy Davy and last year's summer fling, Florence Brudenell-Bruce. Indeed, like Miss Davy, whose seven-year relationship with Harry was often tempestuous, Miss Bonas went to Stowe public school followed by Leeds University.

She is a familiar figure in London's upper-class social scene and as a teenager was labelled by society bible Tatler as 'really pretty, really nice and absolutely obsessed with Eva Cassidy'.

Currently a model for luxury brand Burberry and an aspiring actress, she is said to be a 'sweet, bubbly' character and was introduced to the prince by her close friend, Princess Eugenie. On Wednesday she joined Harry and his cousin for a party following the London premiere of Batman film The Dark Knight Rises, at the Freemasons' Hall in Covent Garden – where they were at pains to walk in and out separately. Miss Bonas was, however, quietly but significantly chaperoned by Harry's best friend, Tom 'Skippy' Inskip.

When the pair arrived – separately again – at their second venue for the night, Le Salon, Miss Bonas made a huge show of entering the Central London brasserie and nightclub with her arms around a handsome dark-haired decoy, who in fact was Eugenie's boyfriend, Jack Brooksbank.
Inside the club, according to onlookers, it was not long before she and Harry 'hooked up' and were seen kissing in a corner.

Dressed in a clinging white dress and vertiginous heels, and with a plait in her hair, Miss Bonas left at just after 4am, jumping alone into a cab. Harry departed with his bodyguards just ten minutes later.

The liaison comes after the prince complained in a US television interview earlier this year that girls were put off by his title and indicated he was keen to settle down.

Miss Bonas is the daughter of four-times married and divorced Lady Mary, who was the It girl of her day. Lady Mary – herself the daughter of pre-Second World War racing driver Earl Howe, a godson of Edward VII – has five children with three of her husbands. Miss Bonas was the product of her third marriage, to Old Harrovian Jeffrey Bonas, which ended in divorce in 1994. Another of her daughters, Isabella – by her second marriage, to property magnate John Anstruther-Gough-Calthorpe – was once falsely romantically linked with Prince William. She is currently engaged to Sir Richard Branson's son, Sam.

Lady Mary was one of the most glamorous debutantes of her era, appearing in daring Sixties coffee table book Birds of Britain posing half naked and covered in engine oil as a nod to her father's racing past.

When asked last night about her daughter's relationship with Harry, Lady Mary, who lives alone in a Chelsea townhouse, burst into giggles. 'I'm sorry, I don't know anything about it,' she said, amid further laughter.

A spokesman for Prince Harry, who hopes to return to Afghanistan as a helicopter pilot, declined to comment.
A 23-year-old blonde model and aspiring actress with enough old-money, blue-blood connections to impress the royal family? Eh. It sounds like Harry and Cressida are definitely hooking up and she's probably up for whatever he wants (23-year-olds usually are). But will this end up being something more? Or will it just be a few months of royal shagging and then Harry will run back to Chelsea Davy as soon as she crooks her little finger?
Interesting sidenote: I've read in several unauthorized tabloid pieces that Prince William was really, really into Isabella Anstruther-Gough-Calthorpe, Cressida's older sister (UGH THESE NAMES!!!!). I've read that Isabella (who is completely beautiful, btw) had no desire to have a royal life, and she turned down William's advances many times – and this is during the same time period when he was with Kate Middleton.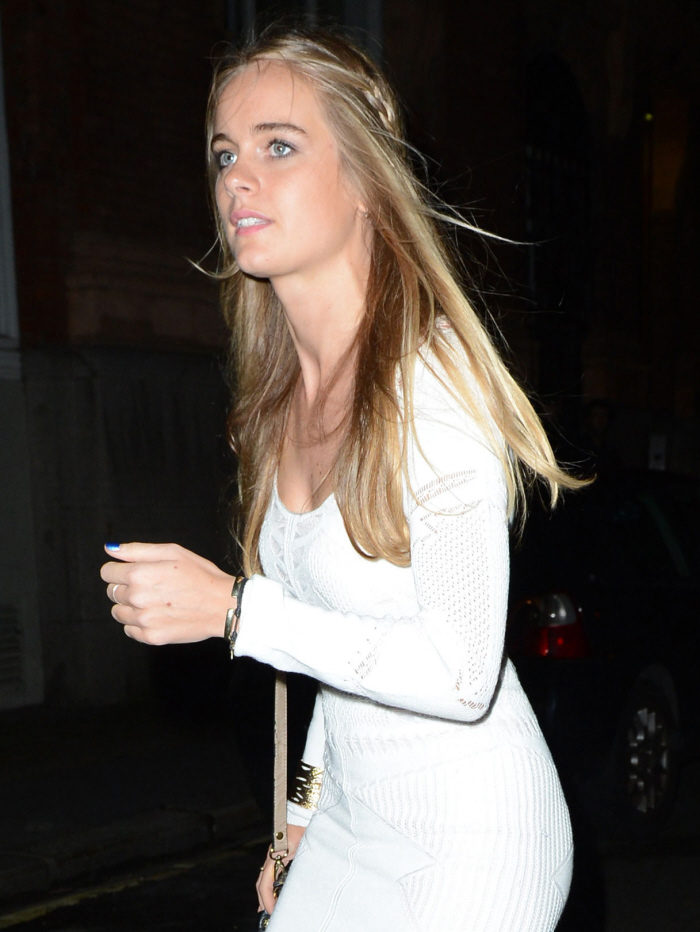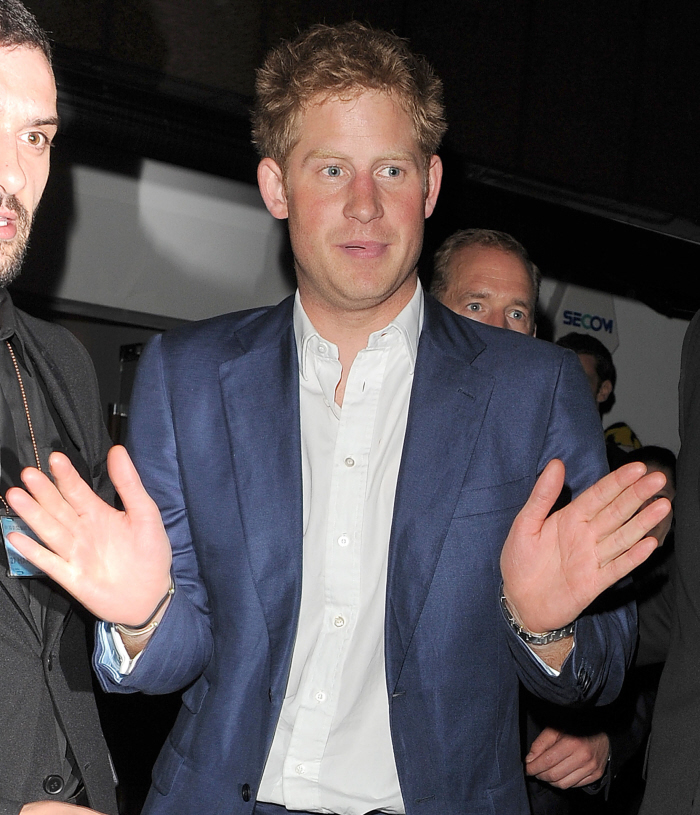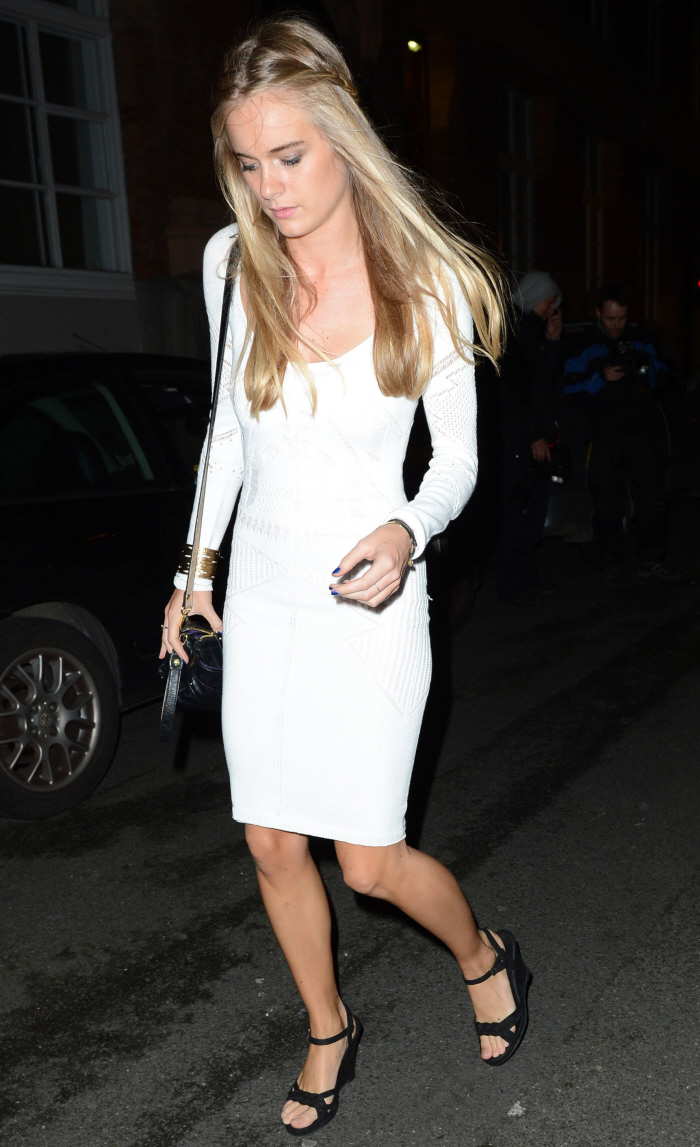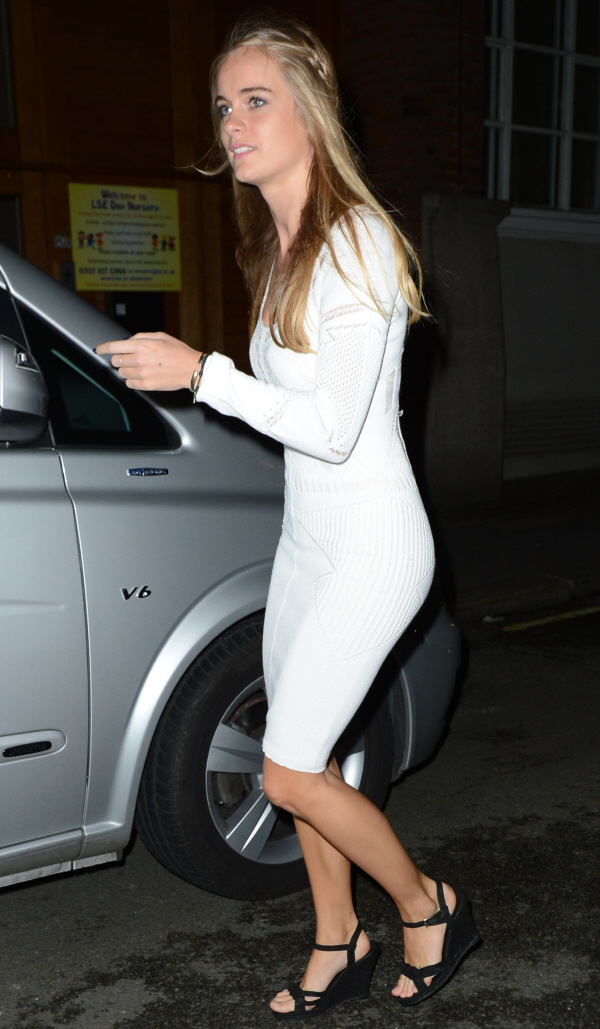 Photos courtesy of WENN.