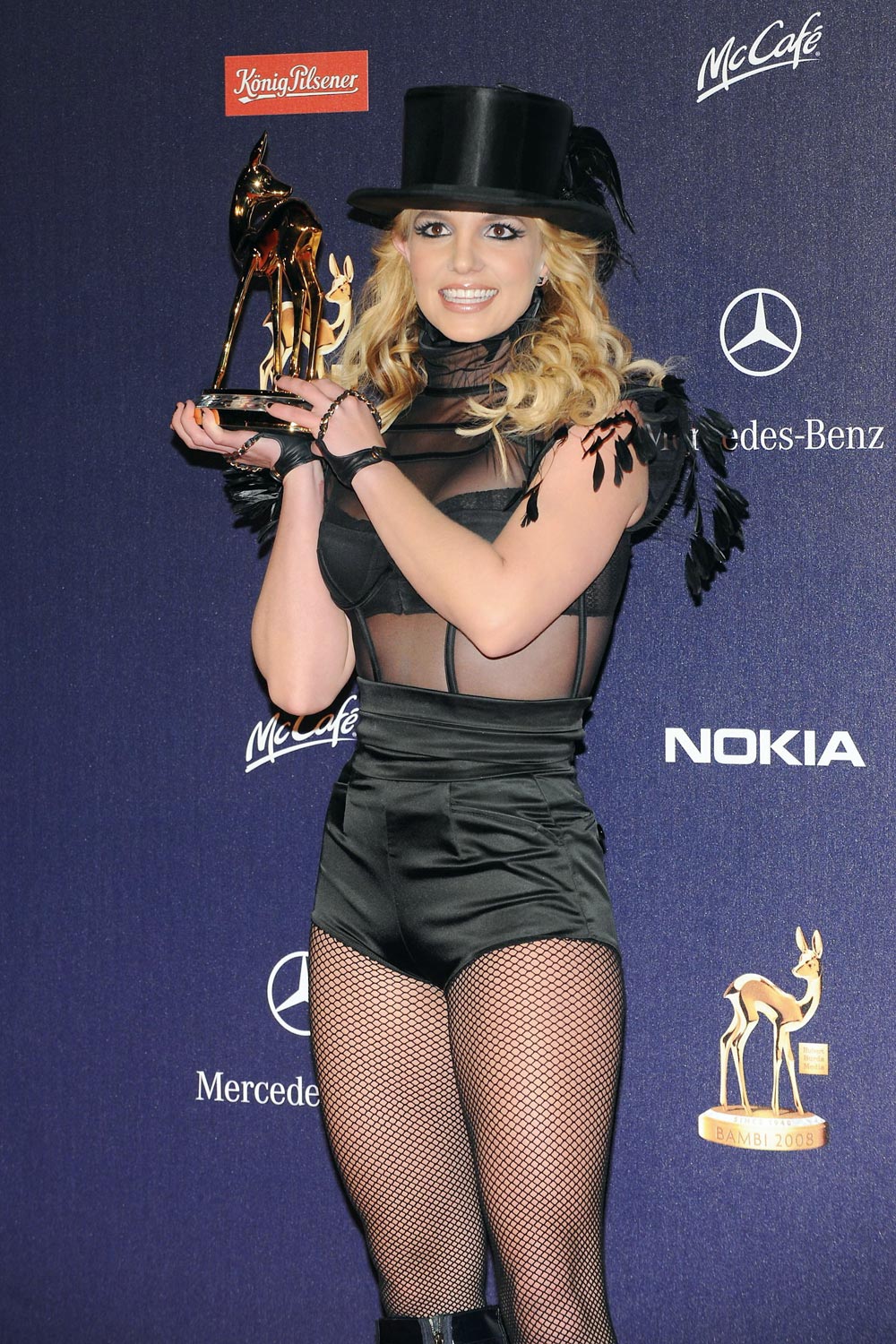 Britney Spears performed Womanizer on the Bambi Awards, Germany's equivalent to the Oscars, last night. Wearing a black bra and granny panty outfit with a top hat that was more than reminiscent of Madonna's Sticky and Sweet costume, Britney performed her hit "Womanizer." It was pretty clear that she was lipsynching the entire song, but she put on a good show.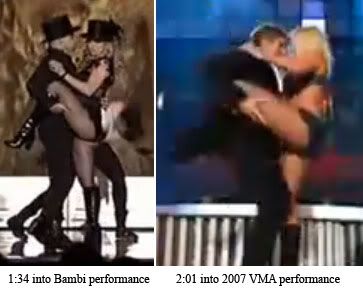 I'm sorry to say this, but it reminded me way too much of her disastrous 2007 VMA performance. Britney shock her chest and stood and strutted throughout the performance. She really had it together, but the choreography was too similar to her "Gimme More" performance. She pushed a male dancers away just as she did in that show, and she even had her leg grabbed by a guy in the exact same way. She would have done well to hire someone else to work with her on the routine.
Britney looked great, though, if not a lot like Madonna. Photo agency WENN created the side by side of Britney and Madonna below. Britney should have copied some of Madonna's dance moves too.