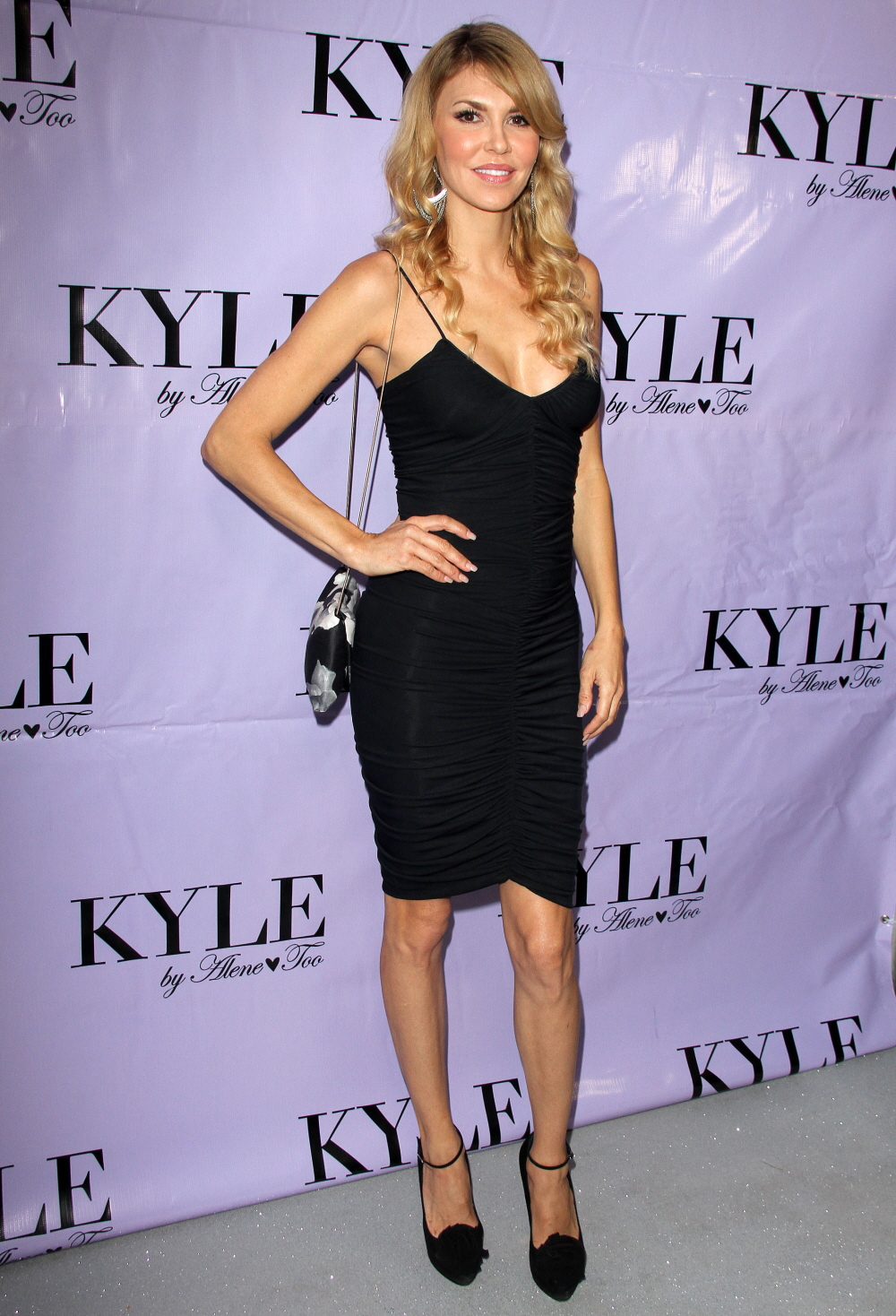 These are some photos from last night's "pre-opening party for Kyle Richards' new Beverly Hills Boutique". I didn't know Kyle was a boutique owner, nor did I know that boutiques get "pre-opening parties" – wouldn't it just be an opening party? I guess the boutique isn't ready, but they just decided to throw a party anyway. As you can see, Brandi Glanville was in attendance. She's really the only one I have any interest in, so she gets to be the headliner of this little photo set. I think Brandi looks pretty good here – I would style her differently, but she's an attractive woman with a nice figure. I would fluff up her hair, maybe cut off a few inches and go a couple of shades darker with the "honey/caramel" tones. In any case, I expect to see LeAnn Rimes in this whole outfit in just a few weeks. Count on it! As for any Brandi news – she was tweeting about going on a second date with a dude a few days ago, but a day later she tweeted, "No new hot man I swear, just single and dating and very happy and busy." She sounds like she doing well.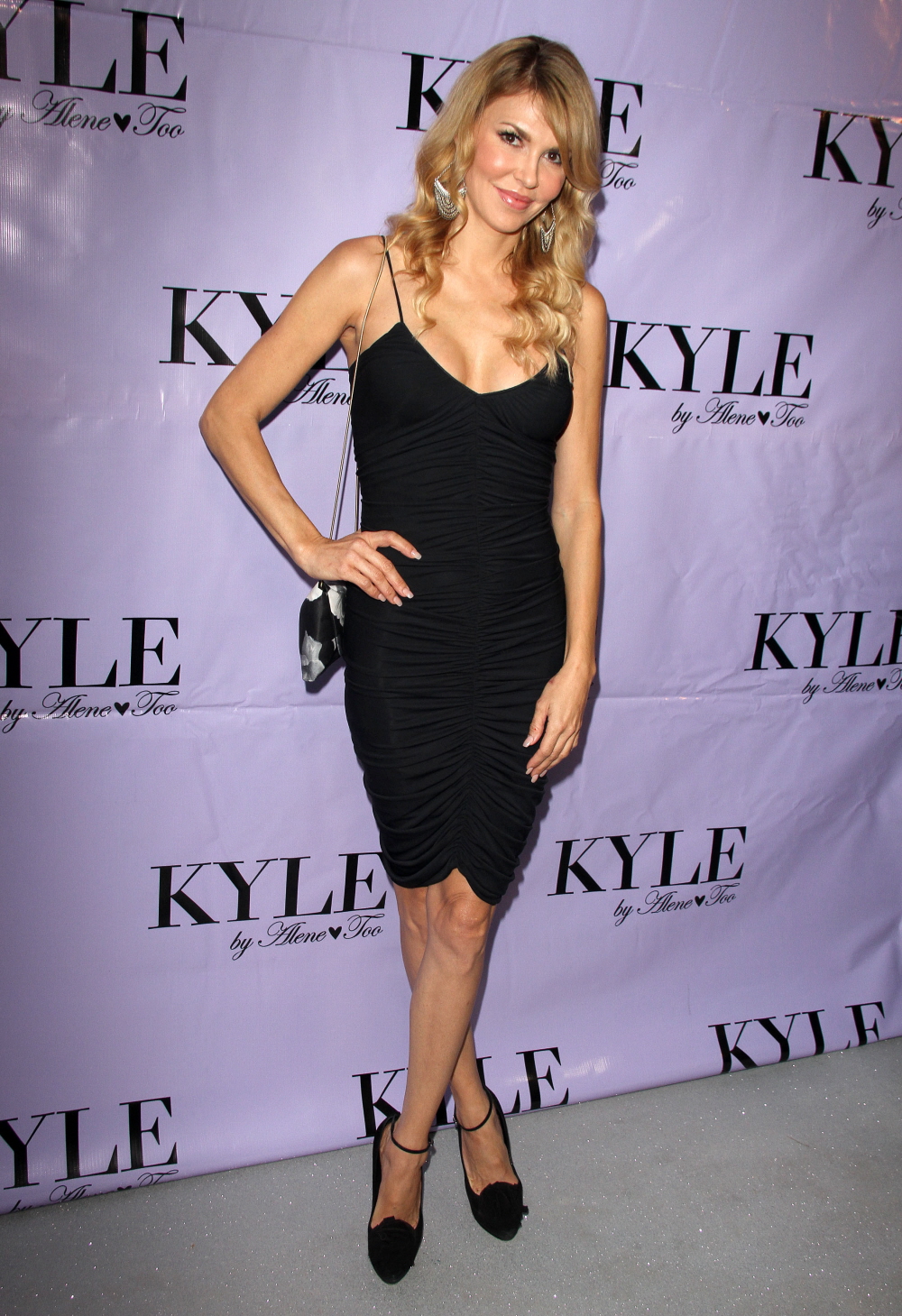 My mom really likes Kyle and although I don't watch RHOBH, my general impression of Kyle is that she's a grown-up Mean Girl. Tell me I'm wrong, I don't mind.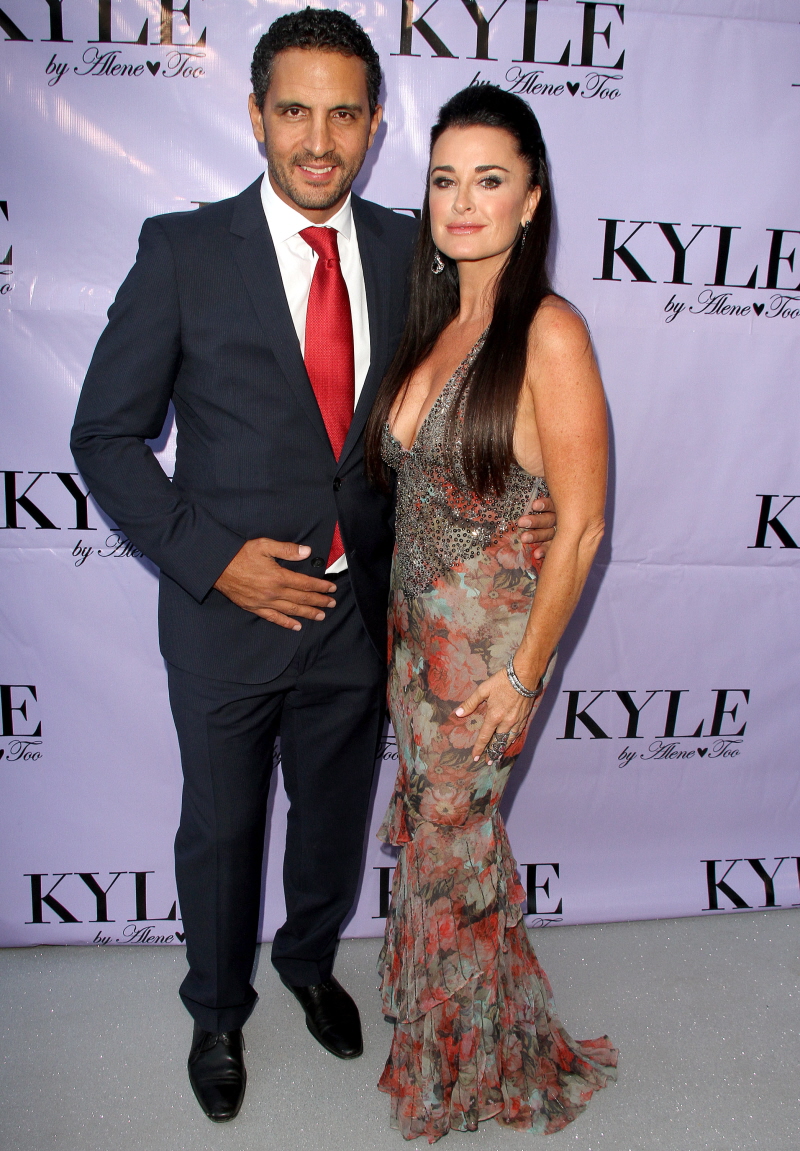 I've been looking through the Camille Grammer photos trying to figure out if she actually chopped off her hair or if it's just pulled back. I think it's just pulled back. But she should seriously try a shorter, choppier look – it kind of suits her.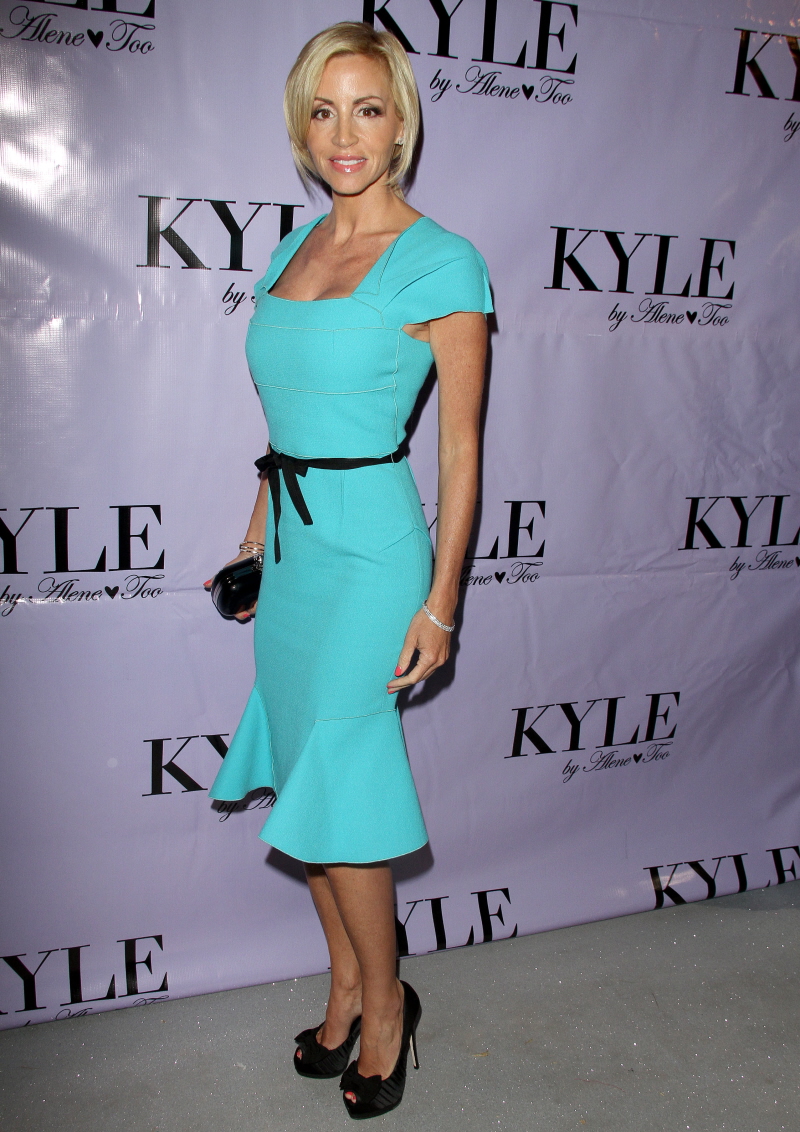 More photos… is it just me or do all of these ladies have ridiculous Botox-faces?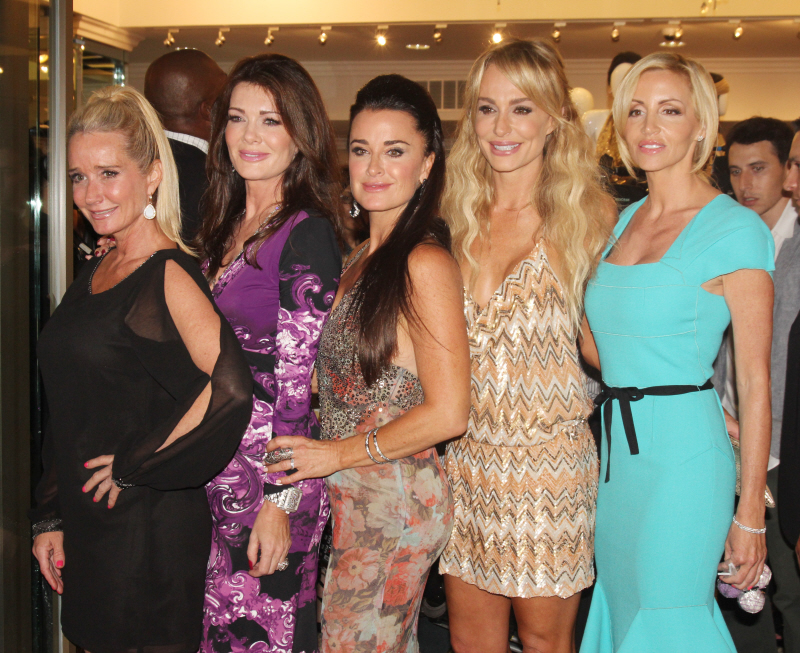 Photos courtesy of Fame/Flynet and WENN.