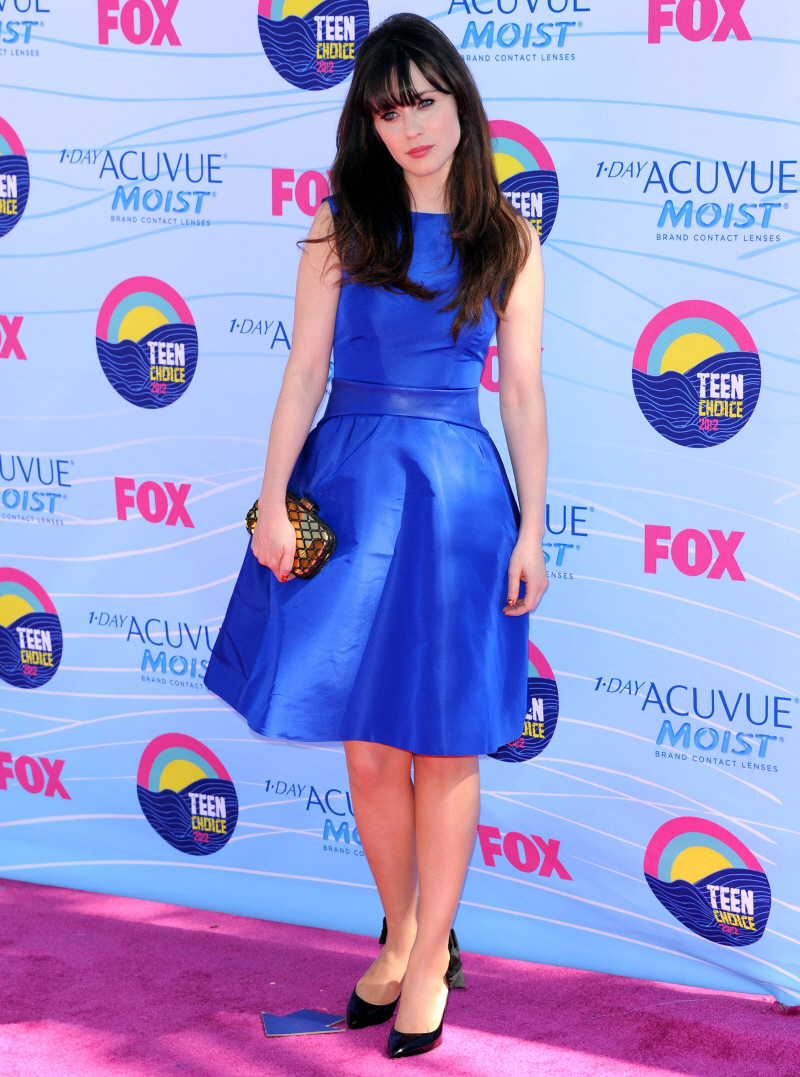 Y'all know I love The New Girl. I like that there's a weird sitcom with a female lead – surrounded by funky boys – on network television. It shouldn't be groundbreaking in today's world, but it kind of is, probably because it's a unexpected throwback to another era of television. And yes, I'm sort of comparing The New Girl to Mary Tyler Moore. Go ahead and yell. Anyway, the two actresses of The New Girl were at last night's Teen Choice Awards, which makes sense because the awards were on Fox and The New Girl is one of Fox's newest, biggest hits of the year. And I guess teenagers watch The New Girl? Sure.
So here's Zooey Deschanel in a Monique Lhuillier cocktail dress, in a silhouette that we've seen on her a million times before. I've gotten to the point where I accept Zooey's bangs as part of her shtick, and I will accept (and enjoy) her girly-ness and general hipster/manic-panic-dream-girl-ness on the show. But the trade-off is that I want Zooey to experiment with a more "adult" look. And I want her to stop posing like a 4-year-old who just wandered on to the red carpet.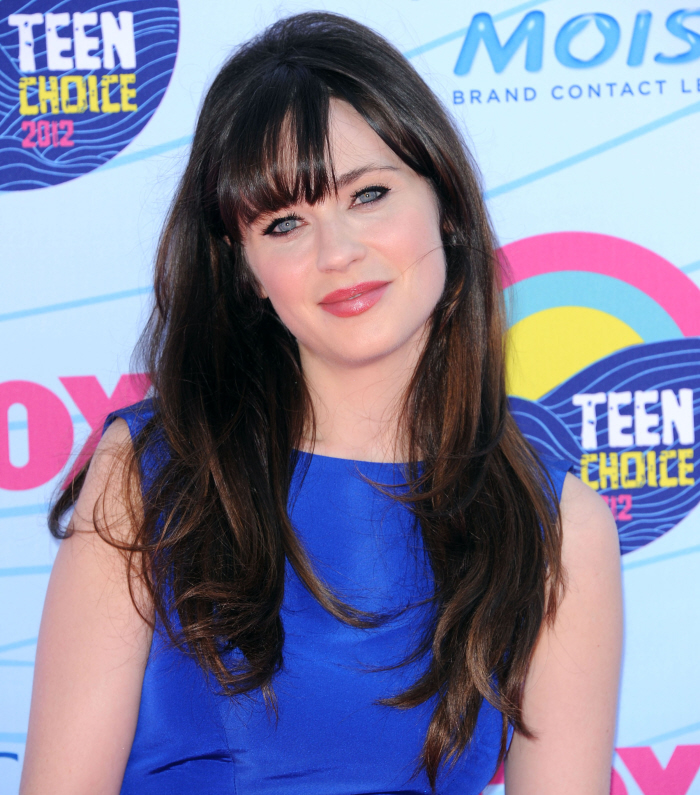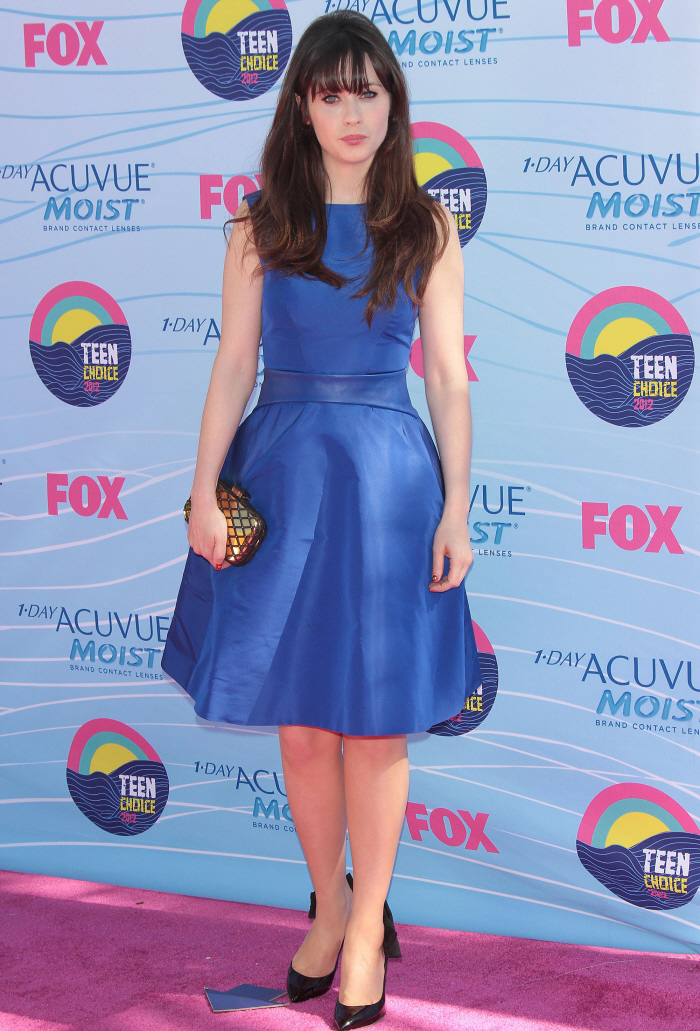 As for Hannah Simone (who is getting a ton of press from the show because she's so pretty and funny) – she wore this weird Mary Katrounzou dress that is to multicolored and frenetic, it's blending into the multicolored "Teen Choice" backing. This girl has a great figure and a beautiful face – perhaps it's time to invest in a better stylist? Oh, and there's only room for Zooey's bangs on the show. Why is The New Girl so bangsy?!?! Fun sidenote: Hannah is half-Indian like me, and this is exactly what my hair looked like when I was 10. Giant, thick bangs and really long, straight hair. It was fine when I was 10… but I dislike when I see my 10-year-old hair on an adult woman.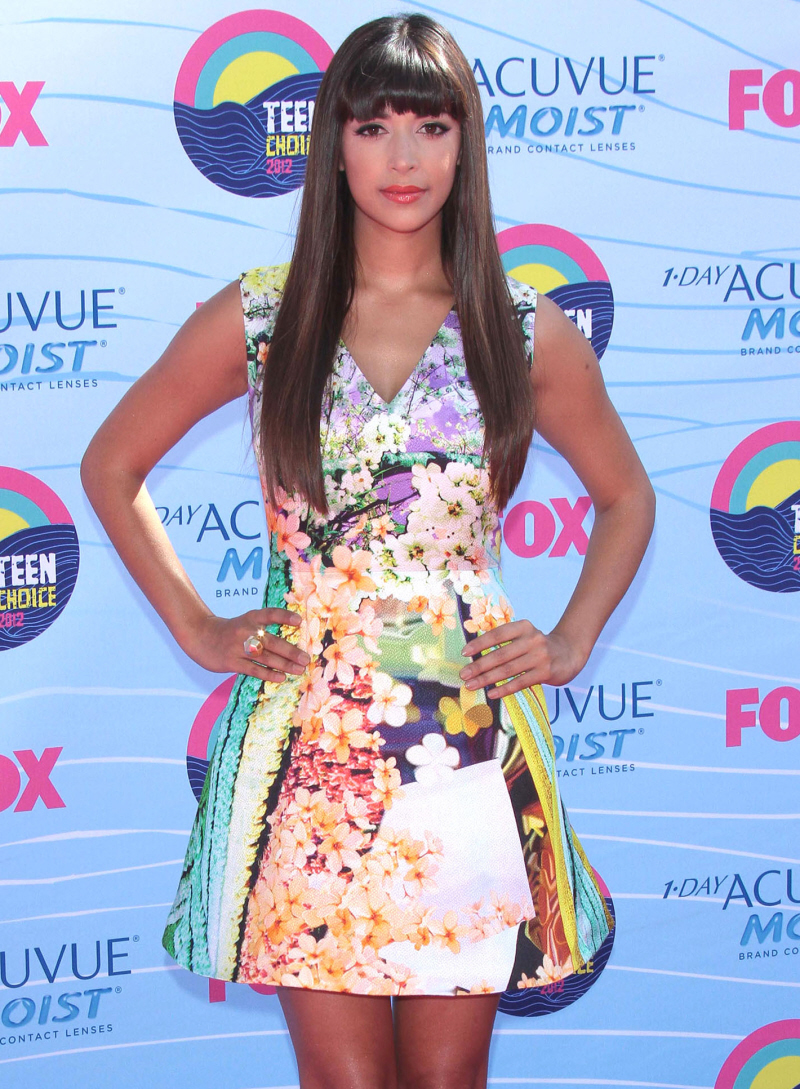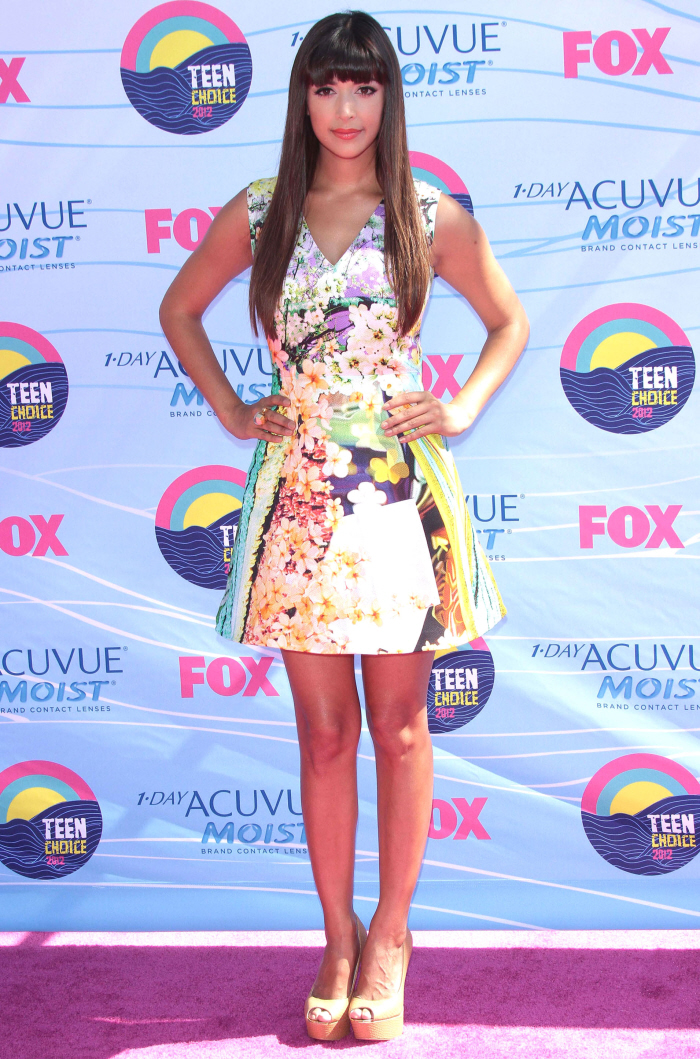 Photos courtesy of WENN, Fame/Flynet.