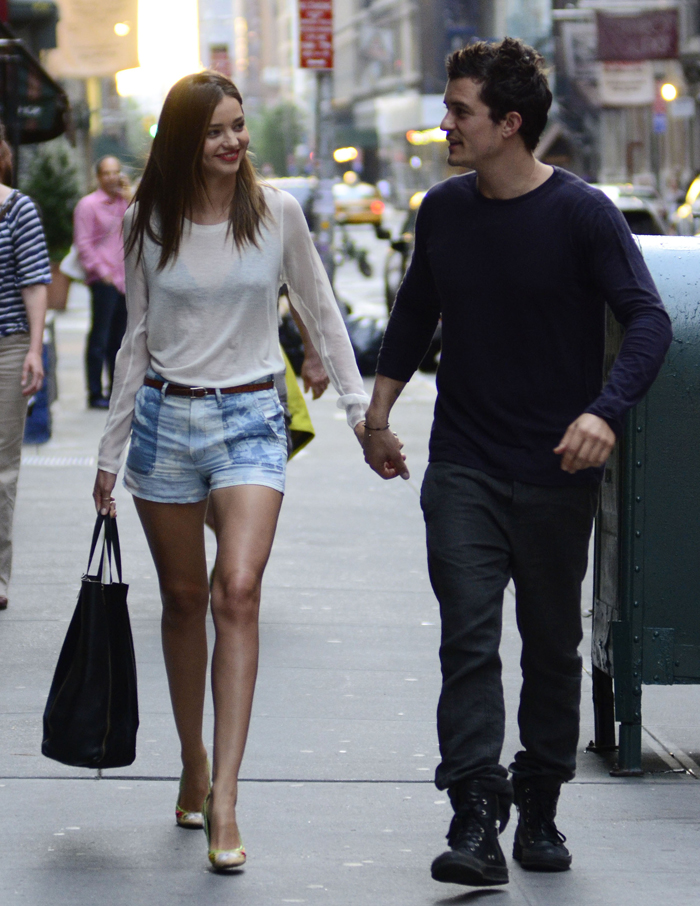 Here's a photo of Orlando Bloom and Miranda Kerr looking pretty damn happy as they walked through the New York City streets on 6/25. I know they've only been married for two years, but they really have always seemed like a solid couple ever since they started dating. Unfortunately, I have finally learned (thank you, Heidi Klum and Seal) that even the happiest looking couples (celebrity and otherwise) are vulnerable to the crumbling of a relationship. Now talk is swirling that Mirando and Orlando are on the outs and possibly headed for a divorce. These pesky rumors appear to have originated after Miranda was spotted on 7/11 in NYC while she headed out of a photo shoot. At the time, she was not wearing her wedding ring as she left to pick up her son, Flynn. No big deal, right? She was in a hurry.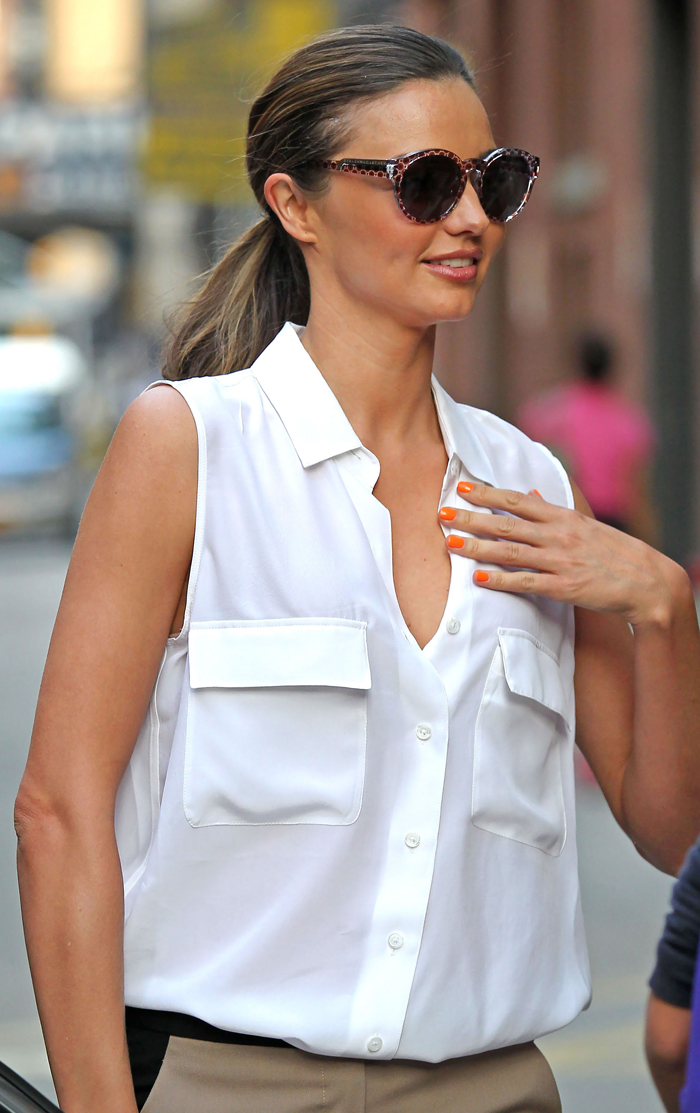 But wait! Last week on 7/17, Orlando was spotted having a chat on his cell phone outside a London pub, and he wasn't wearing his wedding ring either. Strange, right?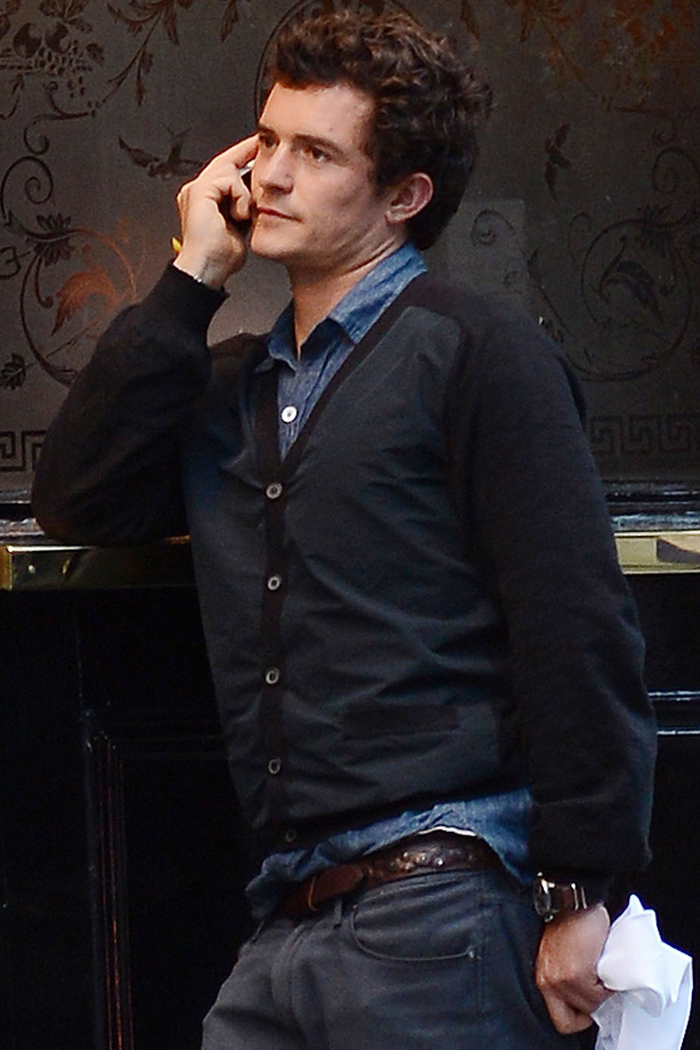 Well there's been no official word from Orlando's camp, but Miranda's rep has strenuously denied rumors of an impending split:
Supermodel Miranda Kerr and actor Orlando Bloom could be headed for divorce, according to reports.

The Victoria's Secret model and the Pirates of the Caribbean actor have been spotted out without their wedding rings on, and friends reportedly say that their marriage could be on the rocks.

"She's not wearing her ring, and she's had a lot on her plate – it could be that somewhere along the way her relationship with Orlando may have slipped between the cracks," a friend told Australia's Famous magazine. Another friend said the relationship between Bloom, 35, and Kerr, 29, "might be on the rocks."

But despite the missing rings and friend's statements to the press, Kerr's rep, Annie Kelly, has denied the claims. "There is absolutely no truth in the headline or story," she said.

The couple have been married since July 2010 and have an 18-month old son, Flynn.
[From Page Six]
While most of us familiar with celebrity gossip will recognize that denials of marital trouble — whether or not problems truly exist — are merely par for the PR course, but I certainly hope these rumors are just that. Especially because when I think of this couple, Kaiser's words come to mind: "Orly loves Miranda so much, he's just a flat-out dork with her." My gut feeling says that Orly will keep being a dork, and Miranda will continue to allow him to do so for her and only her. But I could be wrong.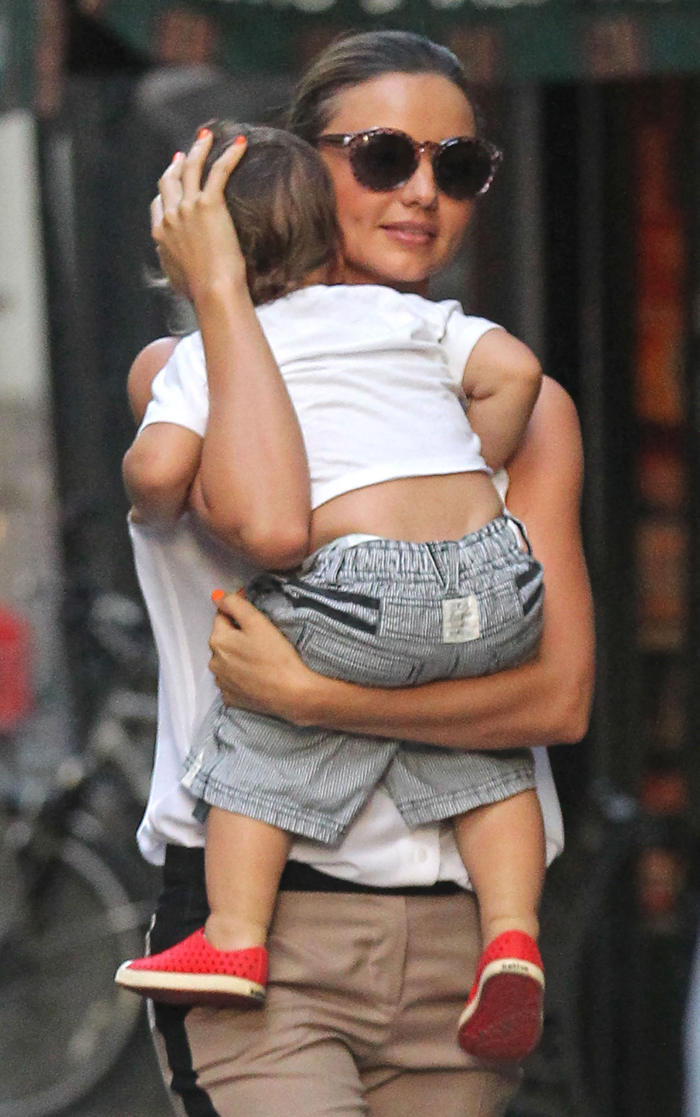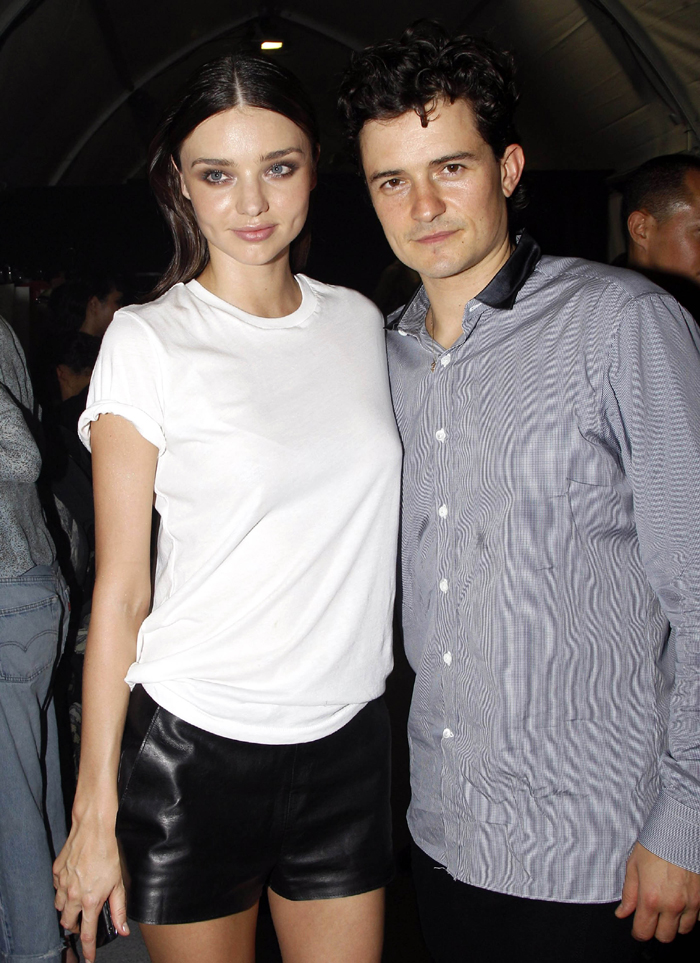 Photos courtesy of Fame/Flynet and WENN