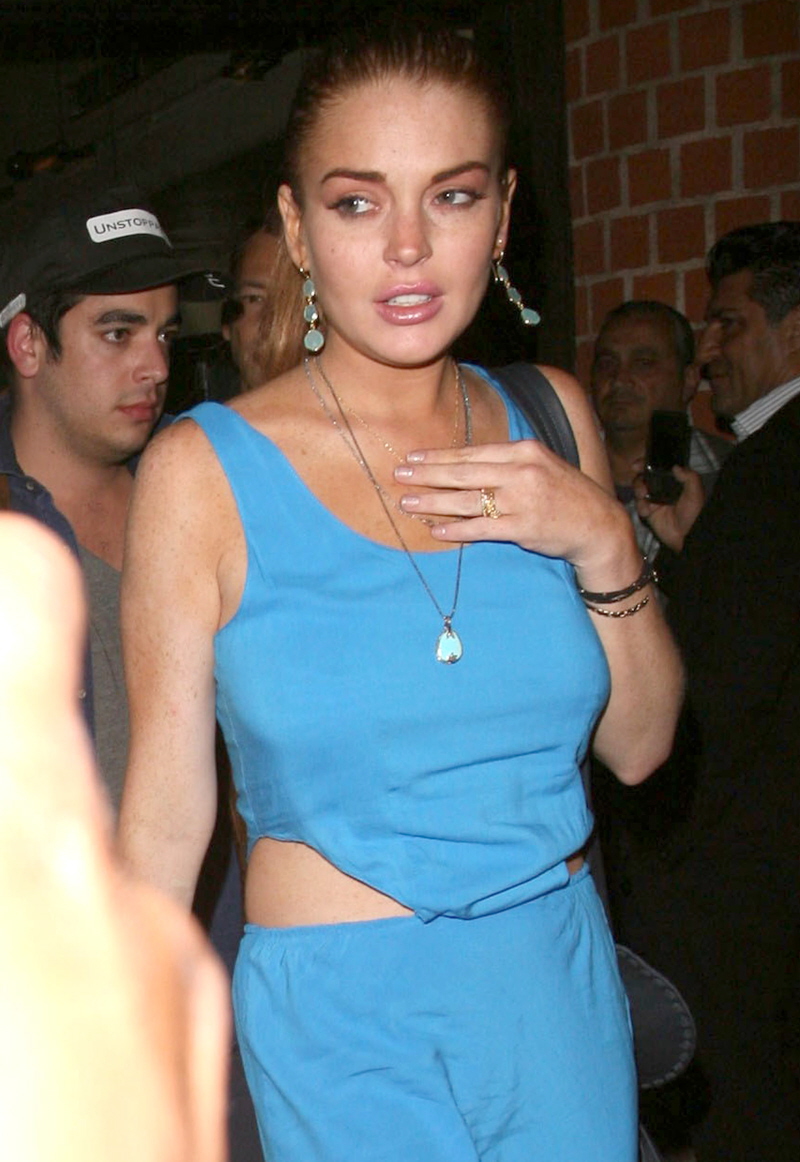 When I was a recreational drug user (years and years ago), I used to buy from a dealer who lived in a really sketchy part of my college town. Not only was it the sketchy part of town, but the dealer's apartment was basically the stereotype of a "drug den". My friends and I used to refer to it as "The Shady Place". I was just struck by that memory when I was looking through these photos of Lindsay Lohan leaving Mr. Chow's last night in LA. Lindsay is a walking Shady Place. Everywhere she goes, she turns the place into a den of crack, drama and sketchiness. My guess is that she got high before she went to Mr. Chow's, then she did some lines in the bathroom, so she's riding high in these photos.
You know the Cracken is working again, right? She just finished her first week of The Canyons, that micro-budget film in which LL plays a washed up hooker (typecasting!) who pretty much has sex in every other scene, I think. Well, the film has a Facebook page and director Paul Schrader decided to blow some crack smoke up Lindsay's ass (she charges extra for that):
LINDSAY. Seven days in, first full week completed. Lindsay Lohan is a huge fan of Hollywood glamour and performances from the Golden Era. Working with her every day on varied scenes I've been making a mental checklist of classic movie performances she's touched upon. There's has been a lot of Ann Margaret, some Gena Rowlands and Faye Dunaway and of course some bits of Liz Taylor and Monroe as well as a little Rita Hayworth and even Gene Tierney (although the last may be more my creation than hers). Oh yeah, and Angie Dickinson. And Lee Remick. And Shelley Winters… . Paul S.
[Via The Canyons Facebook page]
Ann Margaret? Gena Rowlands? Faye Dunaway? RITA HAYWORTH? Jesus take the wheel. Does anyone else get the feeling that The Canyons is less a "film" and more like a bunch of shady people getting high together and saying, "Dude, you are SO like Steven Spielberg." And, "I know, girl. You're like Rita Hayworth. How much for a beej?" Because honestly, I don't see how someone sober can look at this crack-face and say, "OMG, Rita Hayworth."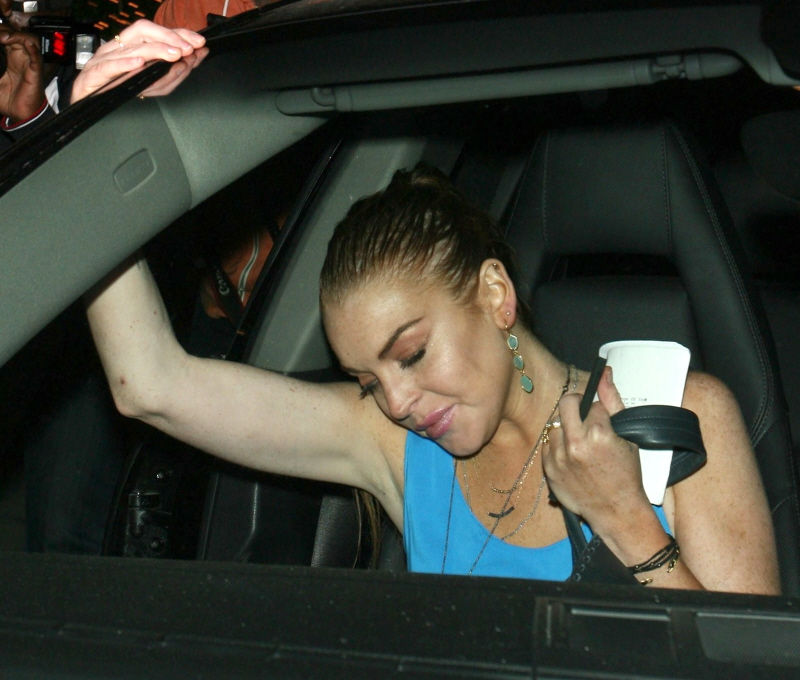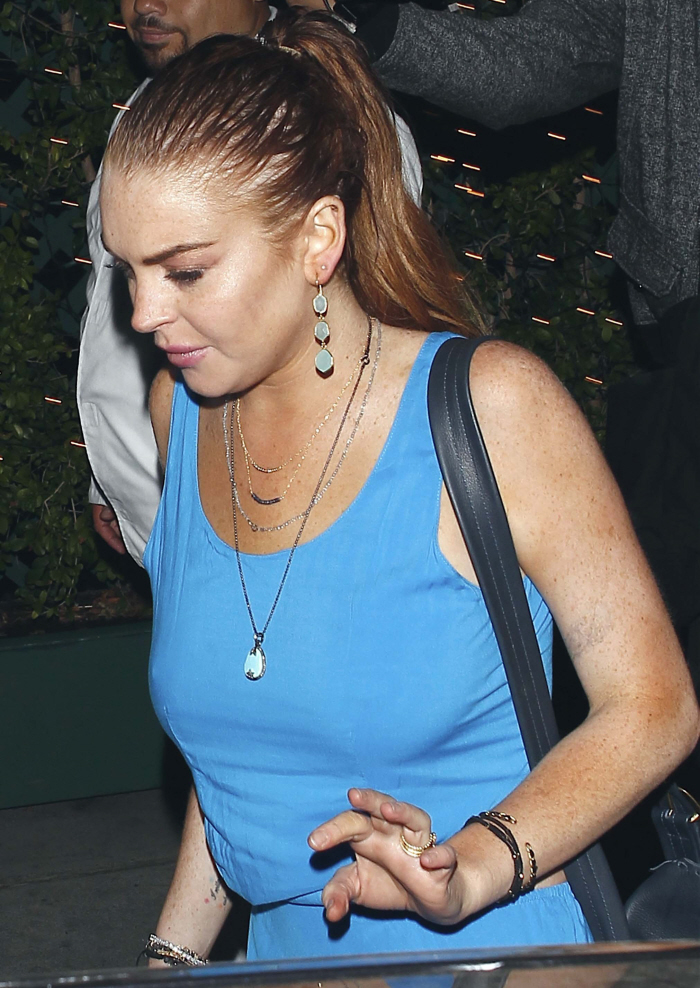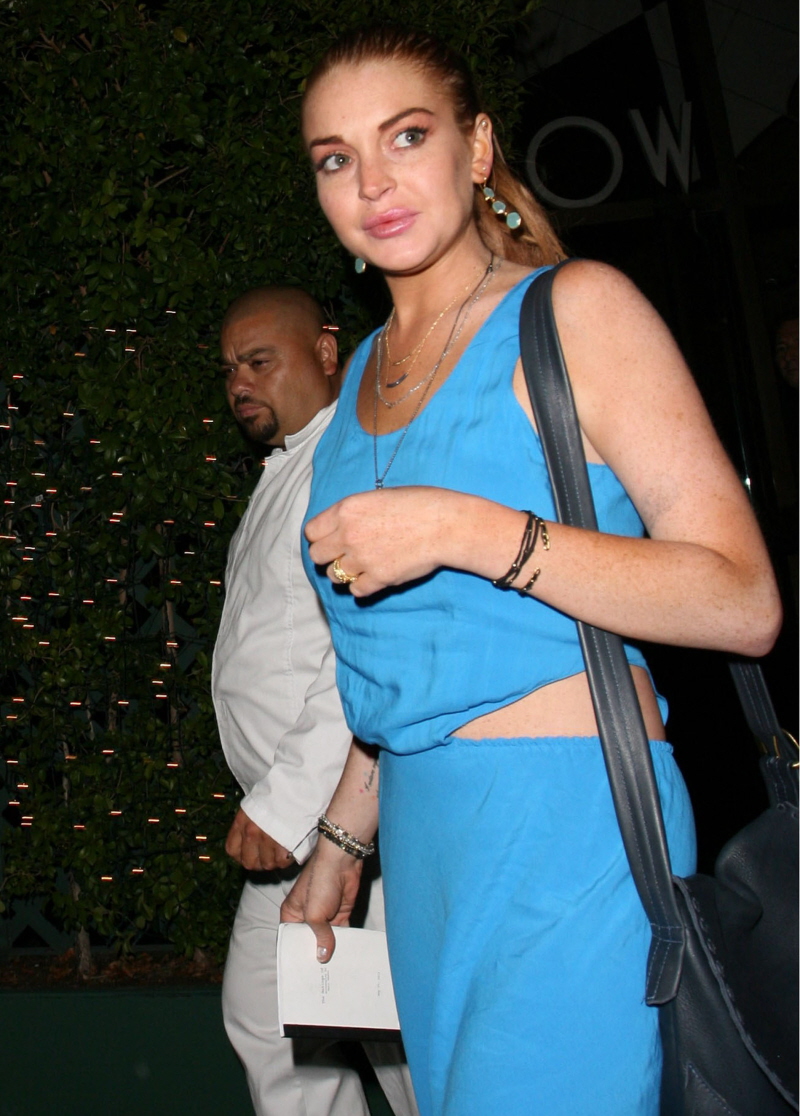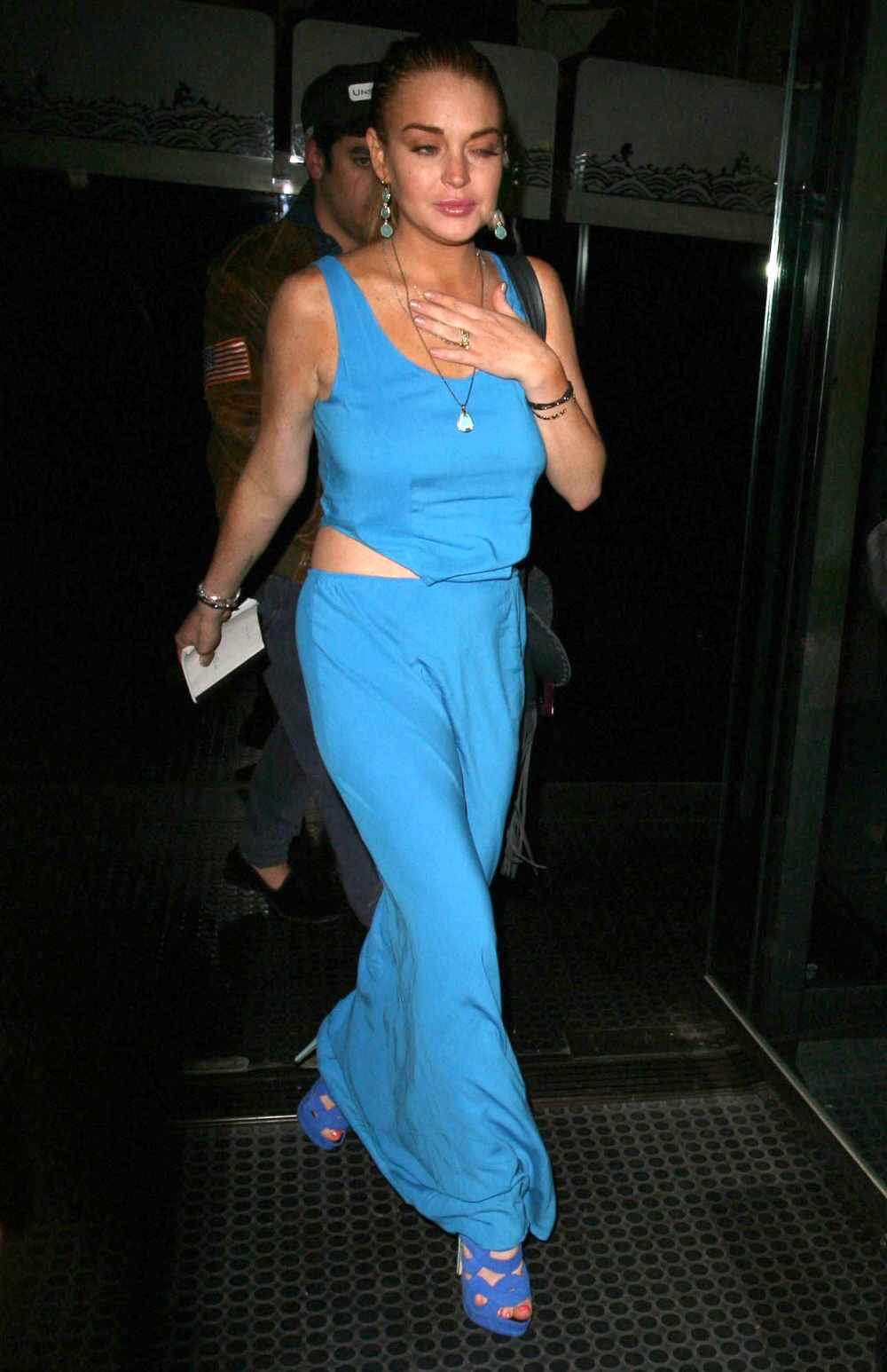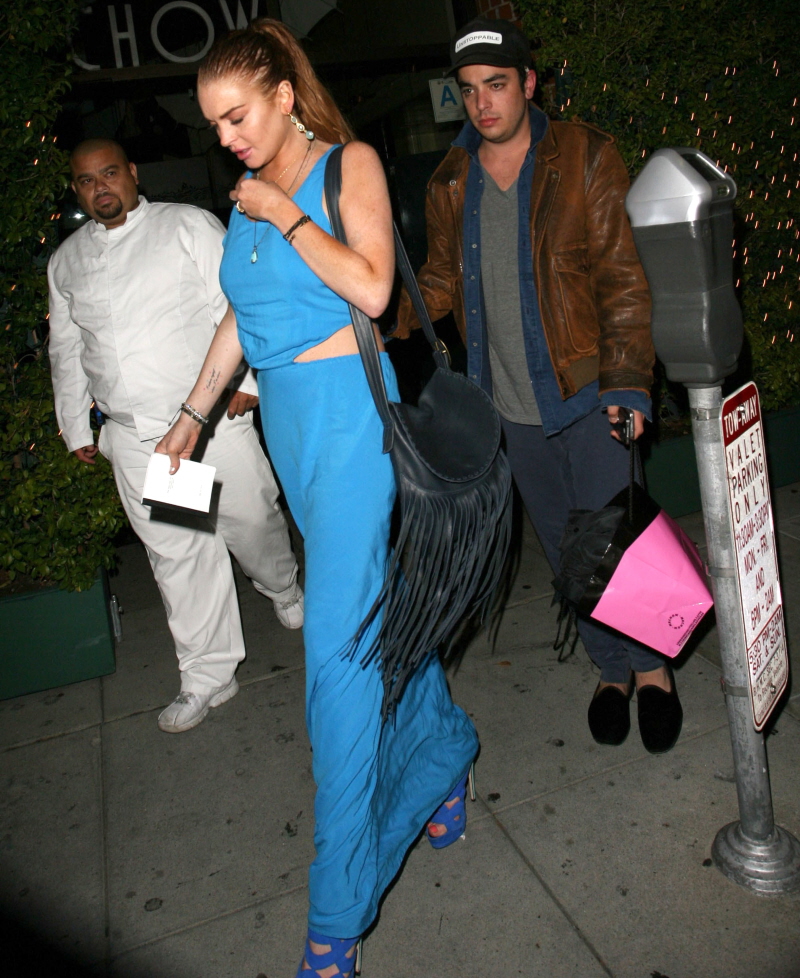 Photos courtesy of WENN, Fame/Flynet.