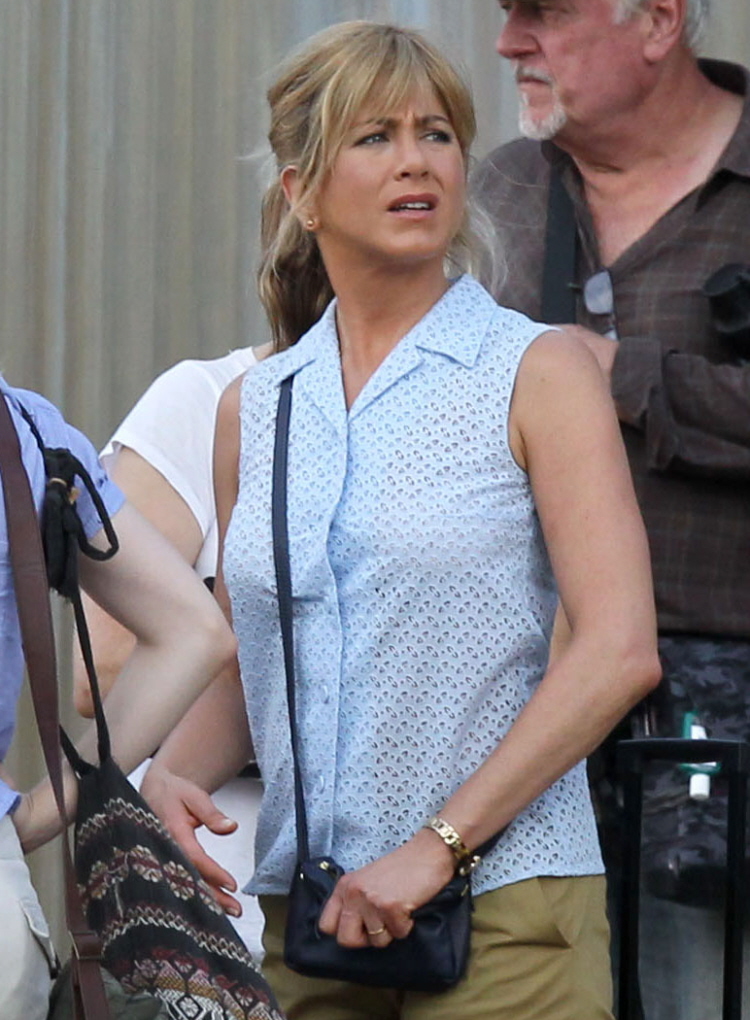 These are new photos of Jennifer Aniston (and Jason Sudeikis and Emma Roberts) on the Wilmington, North Carolina set of their new film, We're the Millers. I guess we now know why Justin Theroux was wandering around New York City over the weekend – his love is in North Carolina, working. And she doesn't want him around. Maybe he'll visit?
I actually discussed Aniston's casting a few months ago, shortly after Wanderlust ate it at the box office – apparently, the script has been making the rounds since 2002, and it's had various re-writes and various stars "attached" to the project at various times. I believe that the current script involved Sudeikis playing a drug dealer/drug trafficker who is trying to move a marijuana shipment across the border, and he "hired" Jennifer Aniston's character, a hooker, to play his loving wife. Then they hire some kids, all to pretend that they're a family above suspicion, so they can get the drugs across the border. So Jennifer will be playing a hooker pretending to be an all-American "wife". Which is… kind of interesting. I might have to give her some credit for moving outside of her normal, cutesy wheelhouse. Of course, I expect that Sudeikis and Aniston's characters will end up together in the end.
Anyway, these photos show…? I guess Aniston and Sudeikis's characters are on the move. Aniston's character has bangs in this movie. Can you tell if those bangs are a new haircut for Jennifer, or are they those clip-on bangs? Is it a wig in total? I really can't tell anymore. As for her costume… it's not flattering. Which makes me like Aniston more – she's playing a character without a cute wardrobe. Of course, she's still showing off her toned arms.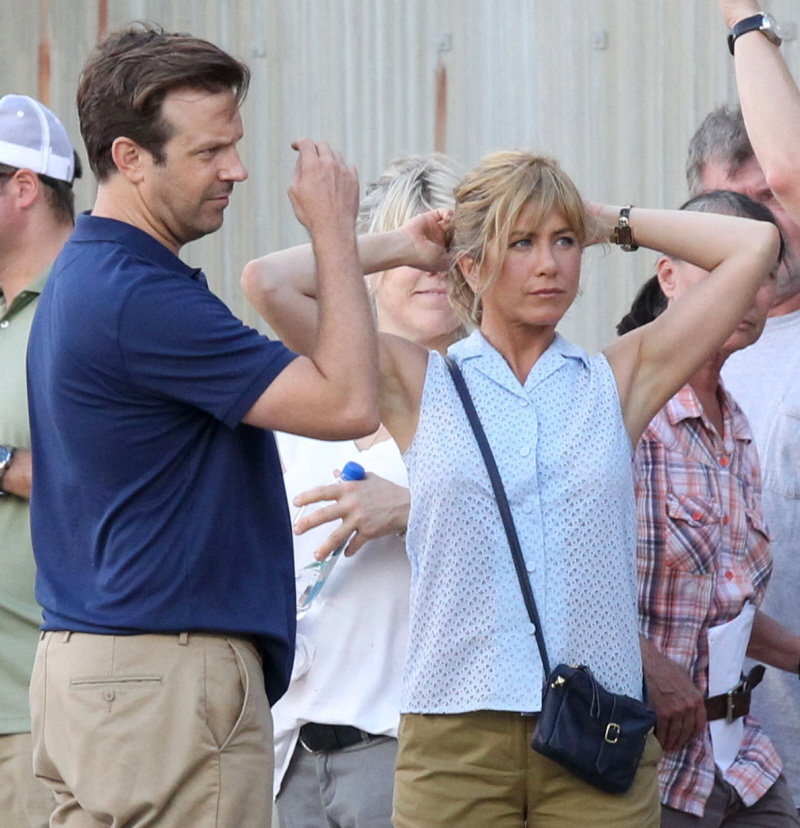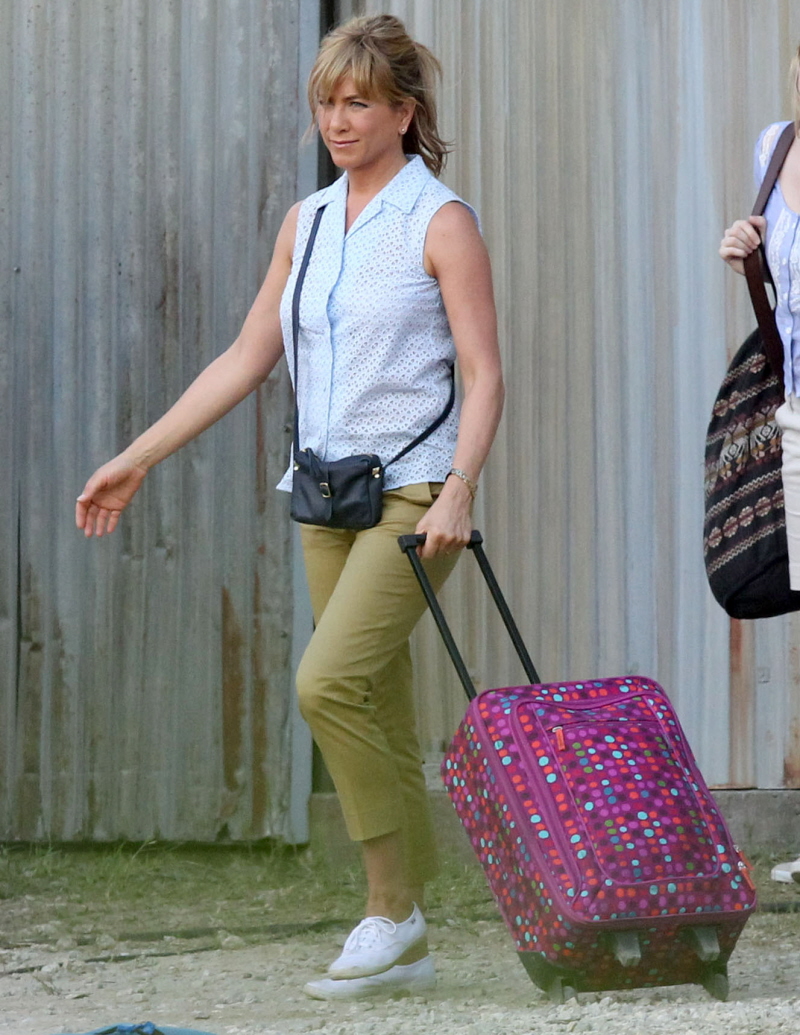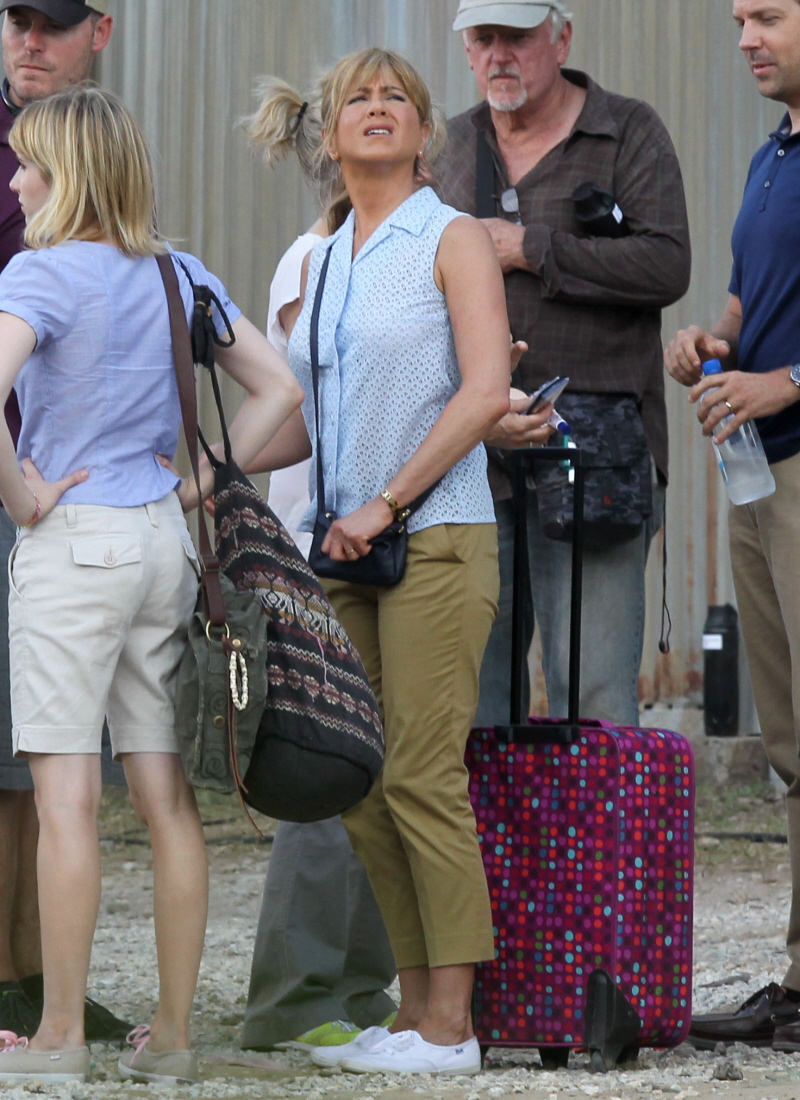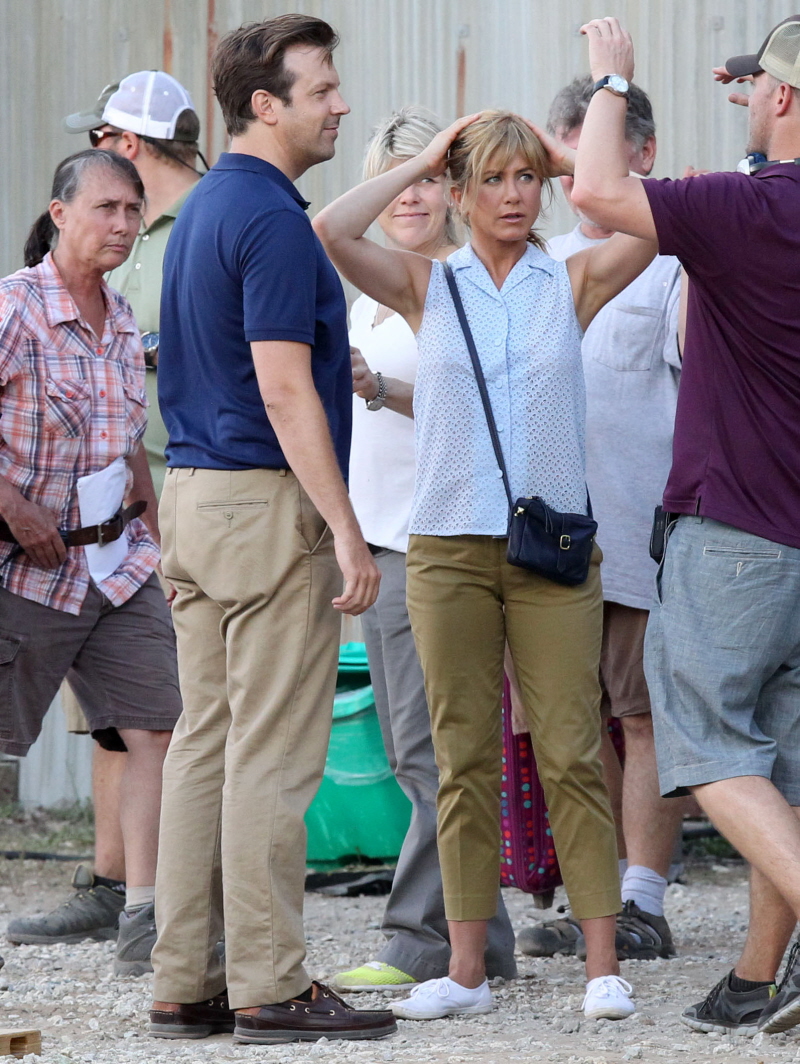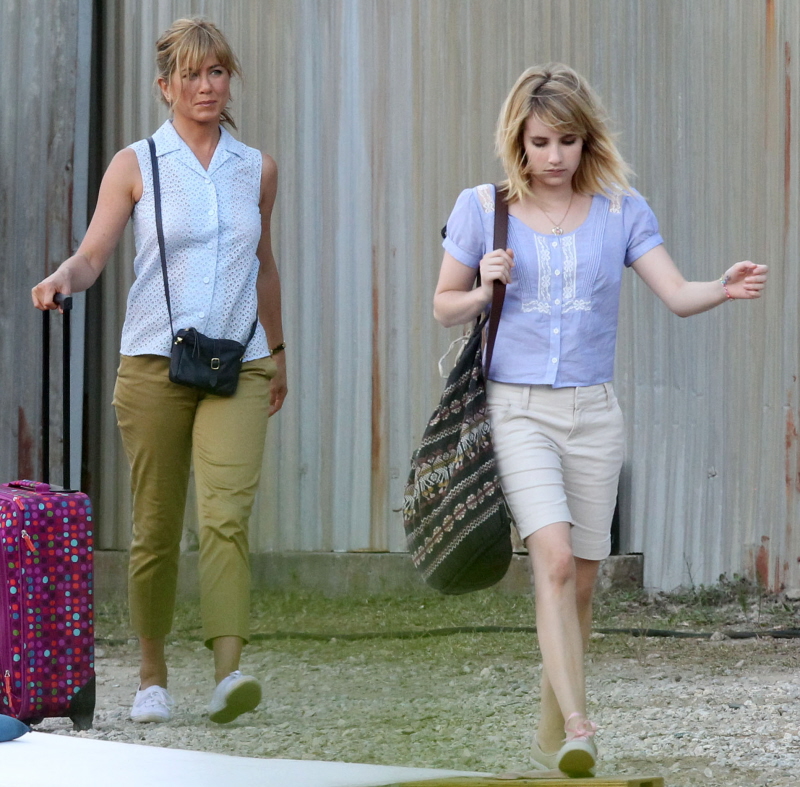 Photos courtesy of Fame/Flynet.