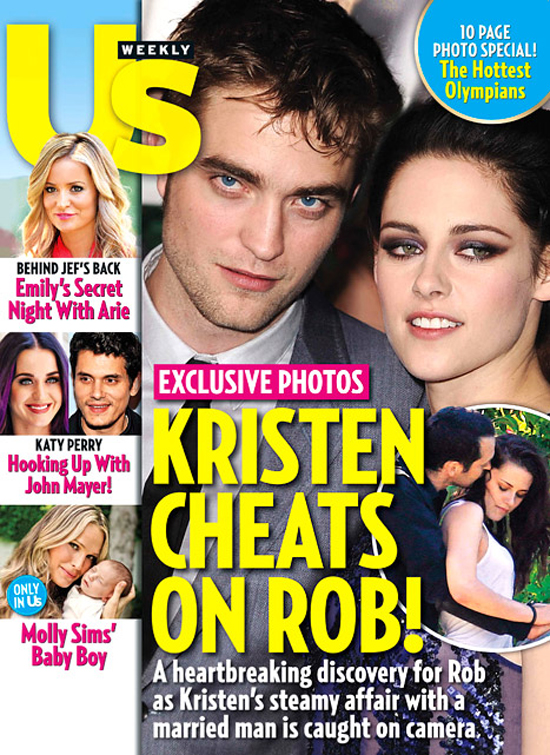 Hell hath no fury like a Twihard scorned — is that how the saying goes? Well get ready for some furious fans (of Robert Pattinson), for Us Weekly has revealed its latest cover story, which states in no uncertain terms that Kristen Stewart cheated on Pattinson with her Snow White and the Huntsman director, Rupert Sanders, who is married to British model Liberty Ross. From the cover itself, it's obvious that Us even has photos of the duo's very indiscreet public displays of affection. This is going to get very ugly. Poor Sparkles! Here's Kristen and Rupert (along with Sam Claflin) at the industry premiere of SWATH and the scoop on the Us cover story: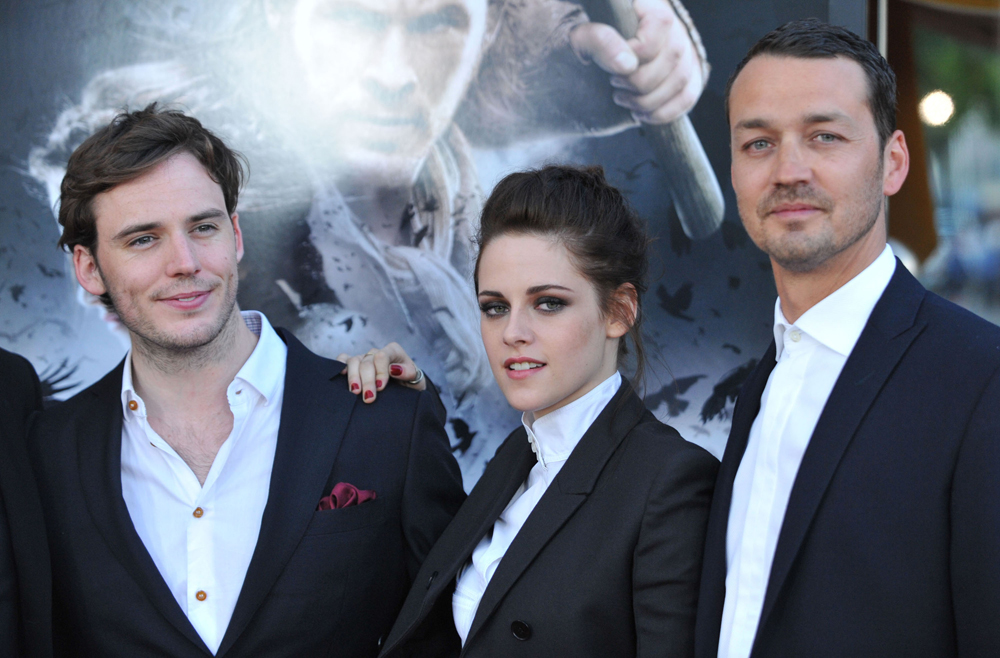 Robert Pattinson's biggest fear has been realized.

On July 17, the 26-year-old actor's girlfriend and Twilight costar, Kristen Stewart, 22, was caught in a series of steamy rendezvous with her Snow White and the Huntsman director, Rupert Sanders, 41 — and only Us Weekly has the photographic evidence.

Sanders — married to British Vogue model Liberty Ross, 33 — has two children, ages 7 and 5. During his marathon makeout session with Stewart, "it seemed like they couldn't get enough," according to one photographer.

Reps for both Stewart and Sanders had no comment.
[From Us Weekly]
Meanwhile, People adds to the story with details that the affair was a one-time thing that happened quite recently, which I guess means that Kristen and Rupert weren't getting it on during production. Not that it matters to Liberty Ross how frequently or recently her husband was cheating with a lip-biting eye-roller: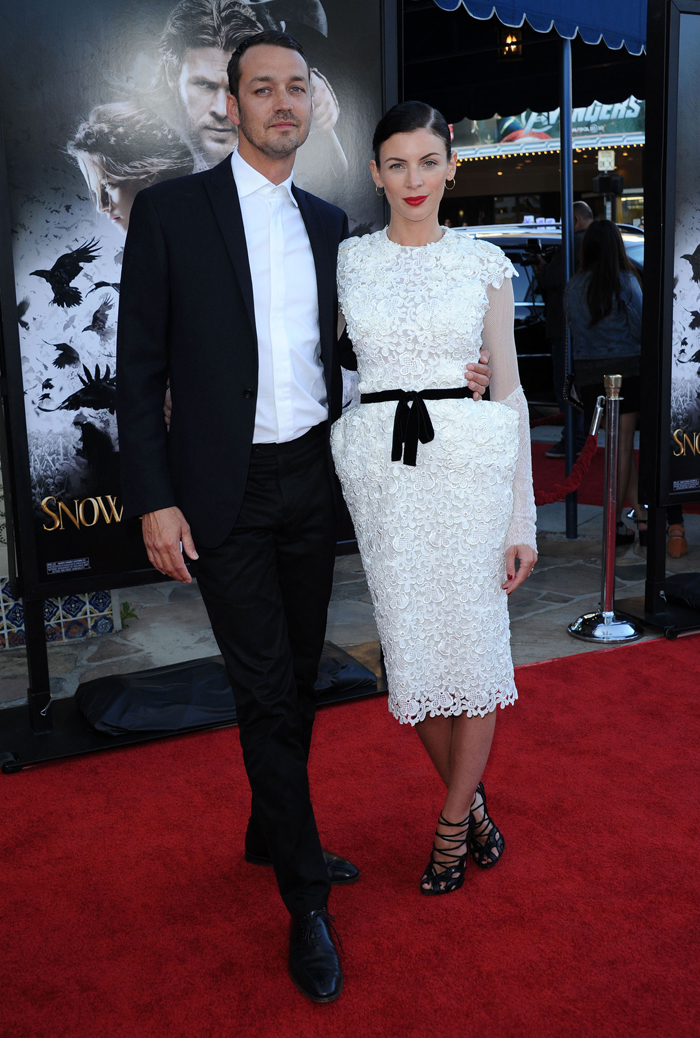 The relationship between Kristen Stewart and Robert Pattinson has been rocked by the revelation that the actress had a brief fling with a married director, sources tell PEOPLE.

"Kristen is absolutely devastated," says one source. "It was a mistake and a complete lapse in judgment."

The hookup with Stewart's Snow White and the Huntsman director Rupert Sanders occurred recently, the source says.

"She wasn't having an affair with Rupert. It was just a fleeting moment that shouldn't have happened," says the source. "She never meant to hurt anyone. She's a good person who just made a bad choice."

A rep for Sanders, who is married and has two children, could not be reached for comment. A rep for Stewart had no comment.

Stewart, 22, and Pattinson, 26, were all laughs just days ago at Comic-Con, even joking about their on-camera smooching scenes.
[From People]
Yuck. It's such a cliché to think of a married director sleeping with his young starlet, and it's just plain disgusting as well. Let's assume that the blame shall be equally placed on both parties, for both Rupert's wife and Sparkles have every right to be upset at what went down from their respective errant lovers. Naturally, Kristen will probably be the subject of much more ire than Rupert as a result of their fling, which isn't right at all. The guy is married (and has kids), for god's sake, and he can't bother to keep it in his pants. Just gross all around.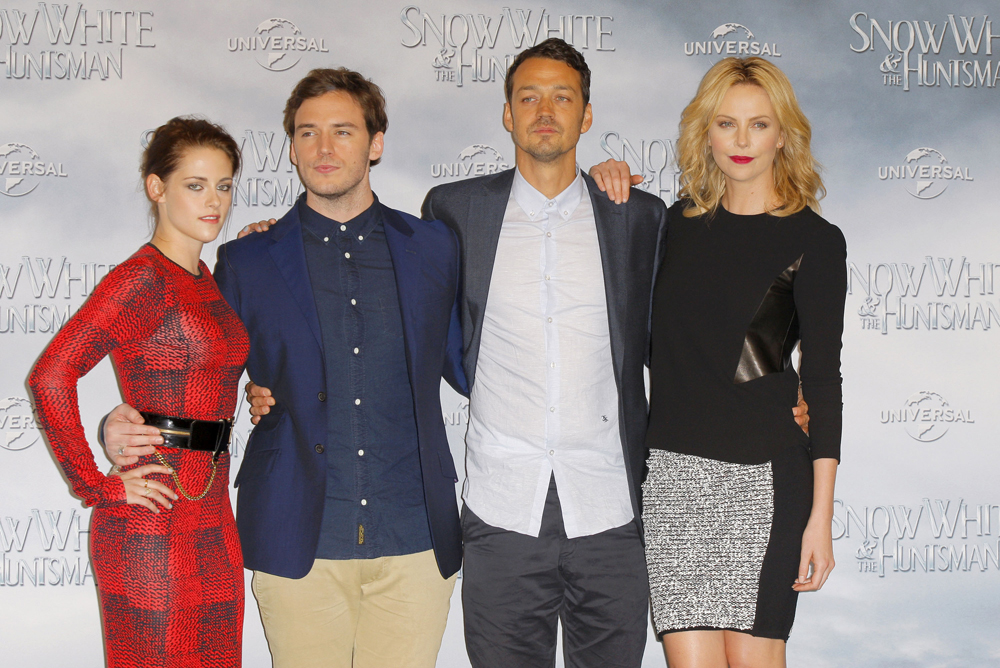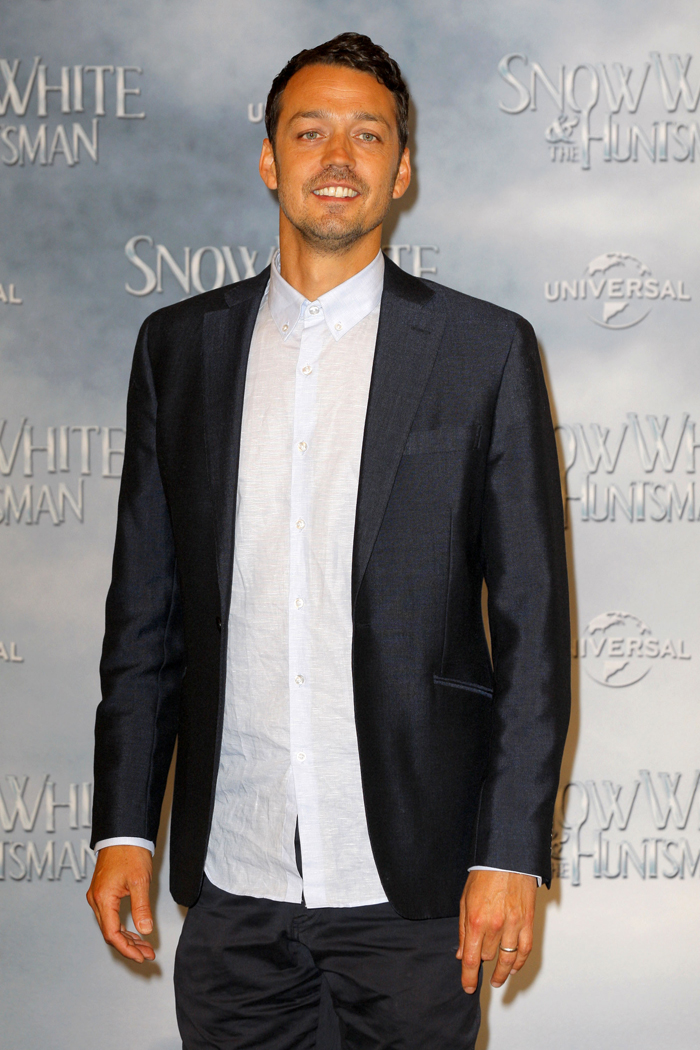 Photos courtesy of Us Weekly and Fame/Flynet