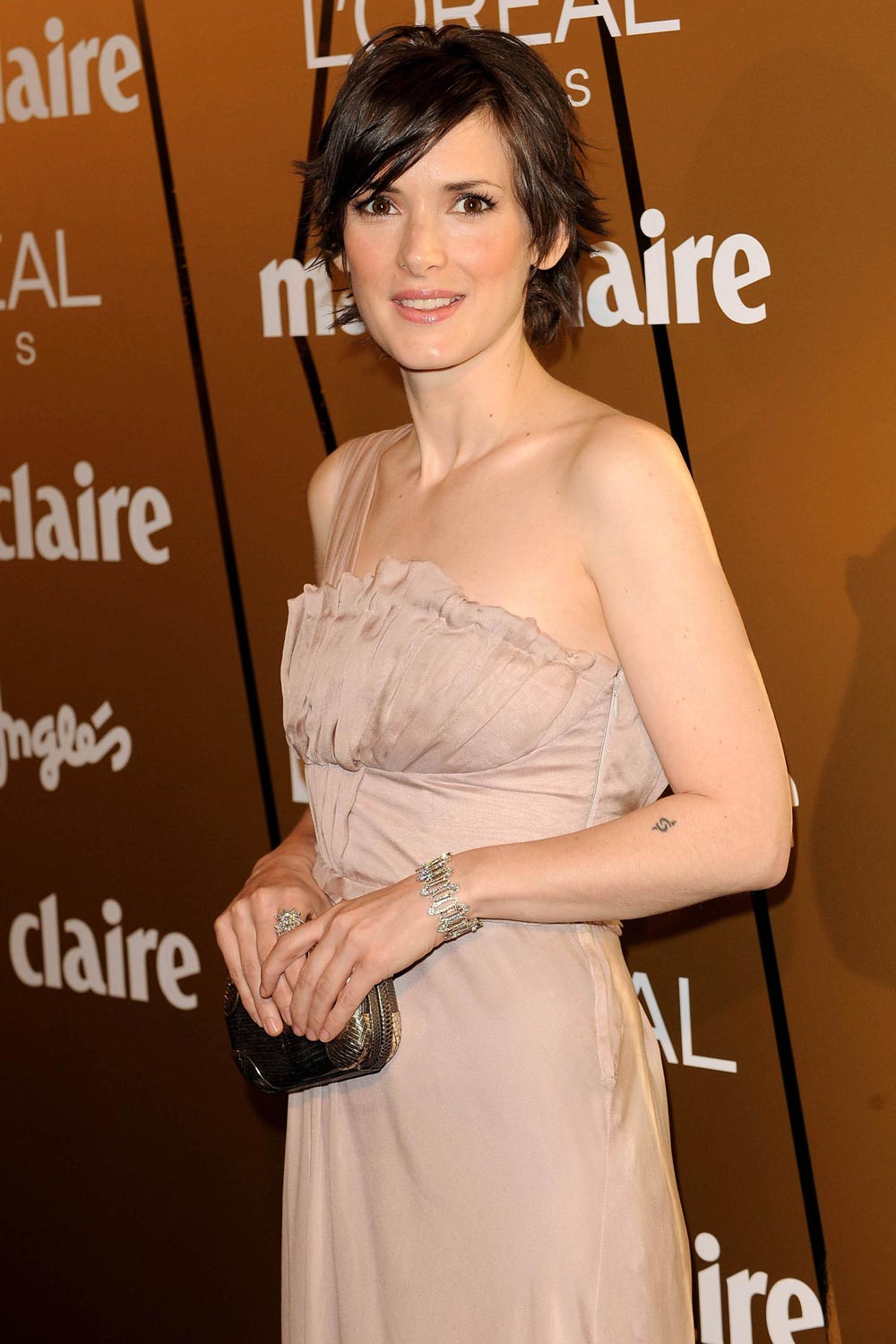 Once you've been caught stealing, it's natural that if something of value in your possession goes missing, people are going to look at you a little sideways. This is currently the situation Winona Ryder finds herself in after having been convicted of shoplifting in 2001. Some pricey jewelry, worth over $125,000, that was last known to be in Ryder's possession has come up missing.
Ryder was loaned the diamond bracelet and ring by a high end jeweler to wear at her appearance at a Marie Claire party. She was also given a dress, shoes and other accessories for the evening. Initial reports had Winona claiming she had given the jewels to the front desk at the hotel she was staying in to be put in a safe. The hotel said there was no surveillance footage showing Ryder or anyone who worked with her giving anything to the desk. Because of this, people were blaming convicted shoplifter Winona.
Much to Ryder's relief, I'm sure, TMZ says they have the real, and very different, story.
In fact, we know what happened. The morning after the event, around 6:00 AM, Winona checked out of the hotel. No one from Marie Claire was around to collect the stuff, so she left everything in her hotel room.

Our sources confirm the bracelet and ring did indeed turn up missing — the dress and other stuff weren't taken. We're told Winona never said she had taken the jewels to the front desk, and whoever planted the story may be covering up for someone who had access to the room after she left.
[From TMZ.com]
This is the sort of thing that is going to follow Winona forever. Which, if it's a set up like TMZ believes, makes her the perfect target for that sort of thing. There's something very frail and melancholy about Ryder. She proved her frailty earlier this week when she forced a medical landing of an airplane at Heathrow after taking too many Xanax on a flight from Los Angeles to London. She seems like she needs some help and direction, and has for quite a while.
Winona Ryder is shown wearing the loaned items that later went missing at a Marie Claire party in Madrid on 11/20/08. Credit: WENN