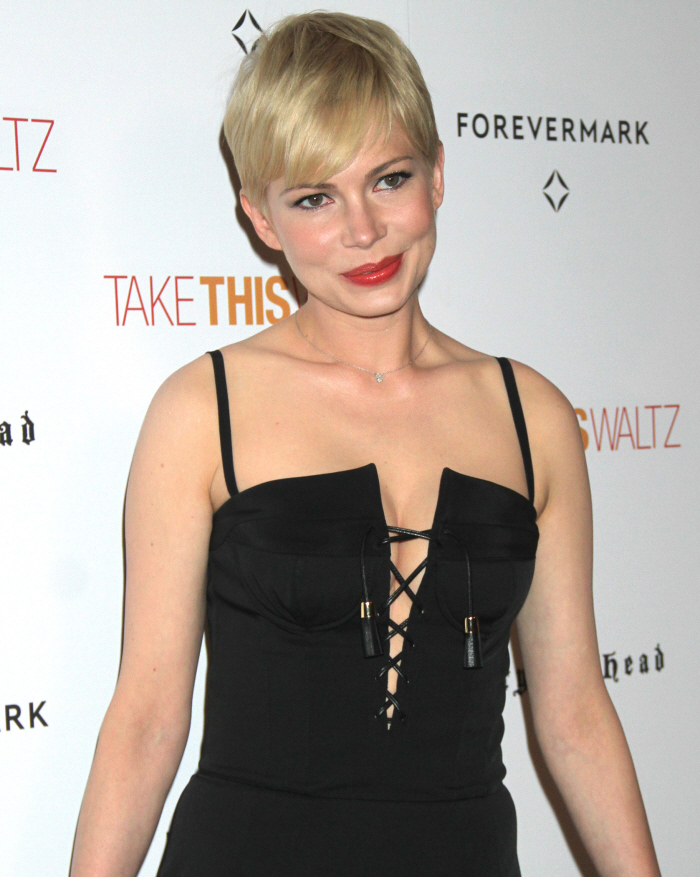 Michelle Williams and Jason Segel might be engaged. Probably. Maybe. Soon? Hopefully. Something like that! The Enquirer and Star Magazine are both running pieces about a possible/probable engagement and an end-of-the-year wedding. Personally, I'm kind of expecting this. They've been together five months, and they seemed to go from "first date" to "super-serious family unit" in about two seconds. Apparently, Jason and Matilda have become very close, and Matilda is all for it too!
Michelle Williams started dating Jason Segel just five months ago, but an inexorable force keeps pushing her toward the altar – her 6-year-old daughter Matilda, who's totally smitten with fun-loving, affable Segel and wants him to the daddy she hasn't had since real father Heath Ledger died.

Said a friend: "You should hear Matilda talk – she wants to be a flower girl, and she tells her mom she wants a little sister. She knows that won't happen if Momma doesn't marry Jason – she she's pushing for it."

Michelle's clearly caving to her daughter's pressure, and to the charms of Segel, who's lifted the dark cloud that's hovered over her since baby-daddy Ledger's 2008 death by overdose.

Said the friend: "Heath was 24/7 intensity, but Jason lives to make Michelle laugh, and that's pretty hard for a gal to resist. Plus, he's shown he'd make a great daddy. Bet on a marriage by the end of the year."
[From The Enquirer, print edition]
Star Magazine goes harder with the "confirmation" (not really) of the engagement. Star sets the scene by claiming that when Michelle went to San Diego for Comic-Con, she left Jason in charge of Matilda in Brooklyn, and Jason decided to "surprise" Michelle by flying himself and Matilda out to meet her. When Michelle came back to her hotel suite in San Diego, Michelle was thrilled to see Jason and Matilda – and that's when Jason proposed. A "close friend" says: "Jason had been playfully telling Michelle almost from the time they first started dating that he was going to marry her one day. So when he was ready to make his move, Jason knew it had to be totally unexpected, which this was."
Details about the proposal from the close friend (Busy?): "Jason arranged to have Michelle's hotel suite covered in purple flowers – her favorite color. He also had Matilda sitting on Michelle's bed, holding a lavender bouquet for her mom. When Michelle came in and picked up Matilda to give her a kiss, she saw a little note from Jason attached to the bouquet. It simply said, 'Will you marry me?' And that was that! Pure and simple, just the way they like it." As for future wedding plans, "it's an easy-going arrangement" and "it won't be anything splashy."
Not-so-fun fact: Star Mag claims Michelle still has the heirloom band that belonged to Heath's mom, which Heath gave her (obviously). The source doesn't know "if Michelle is ready to wear another yet." I kind of want Michelle and Jason to last, so I'm not going to make this too big of a deal, but Michelle needs to finally bury Heath's ghost if she wants this thing with Jason to work, you know?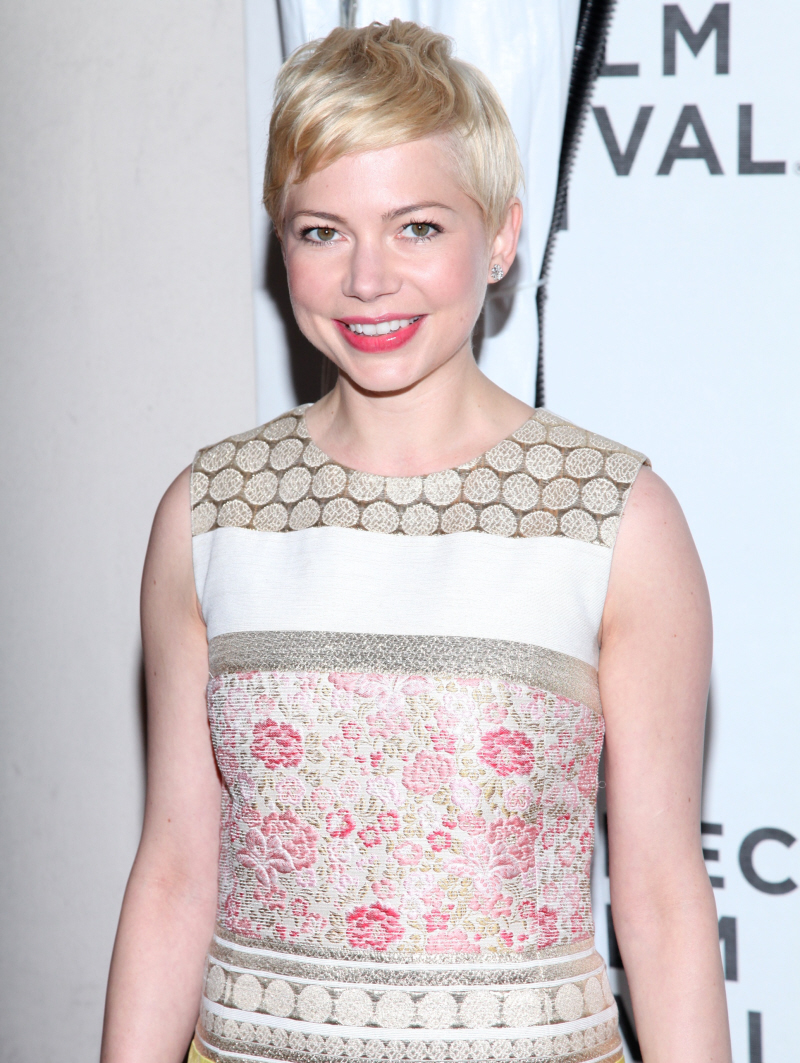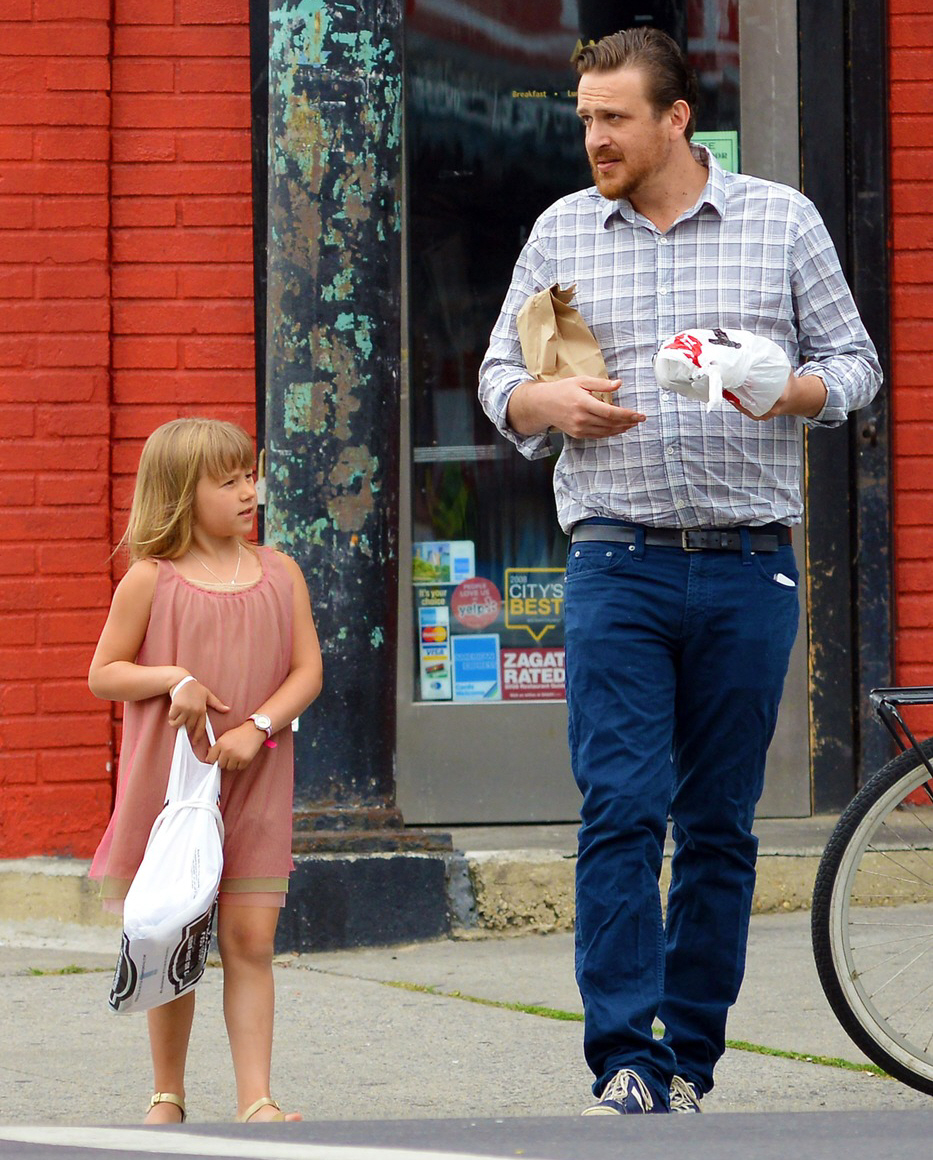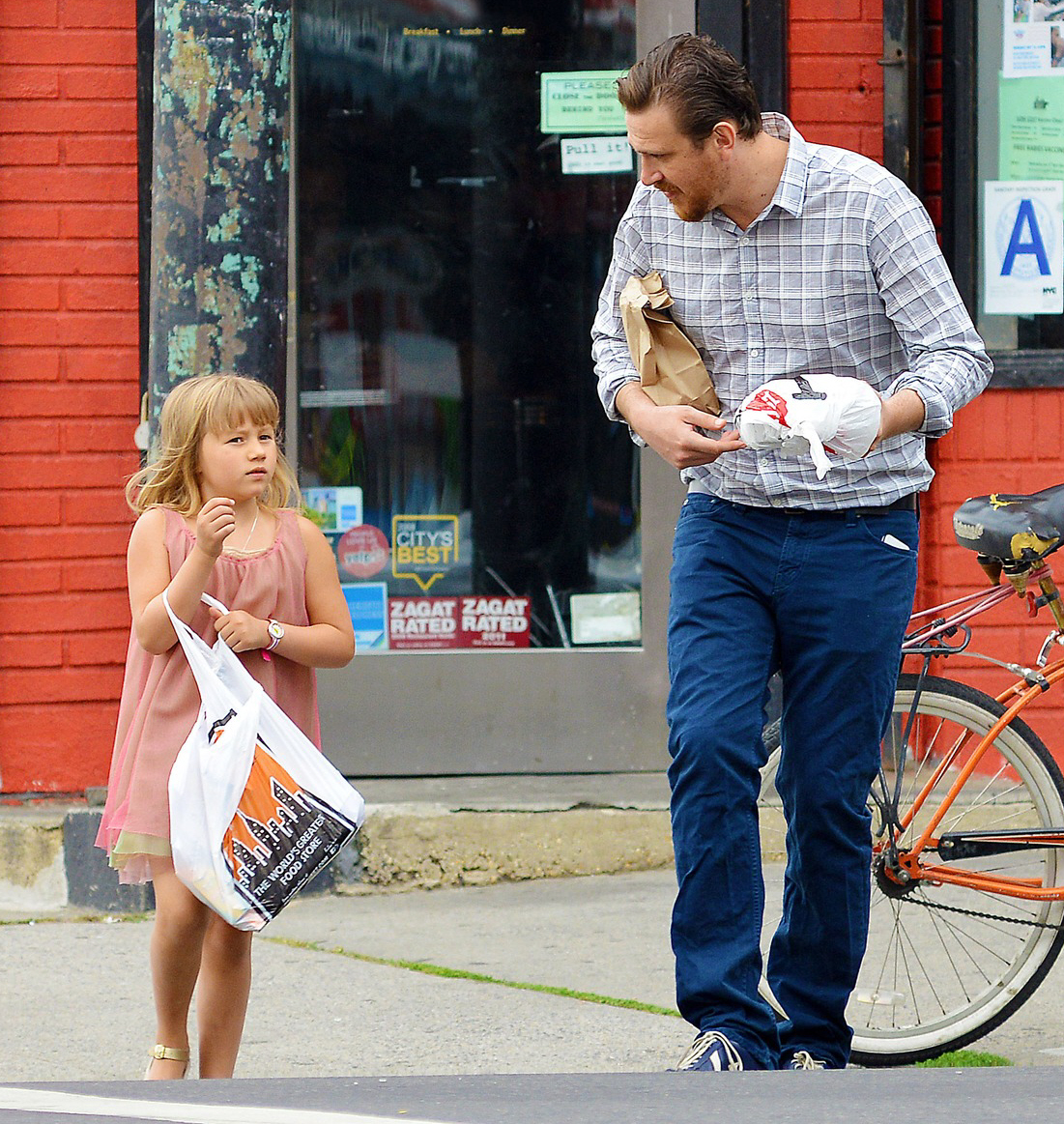 Photos courtesy of WENN, PCN.