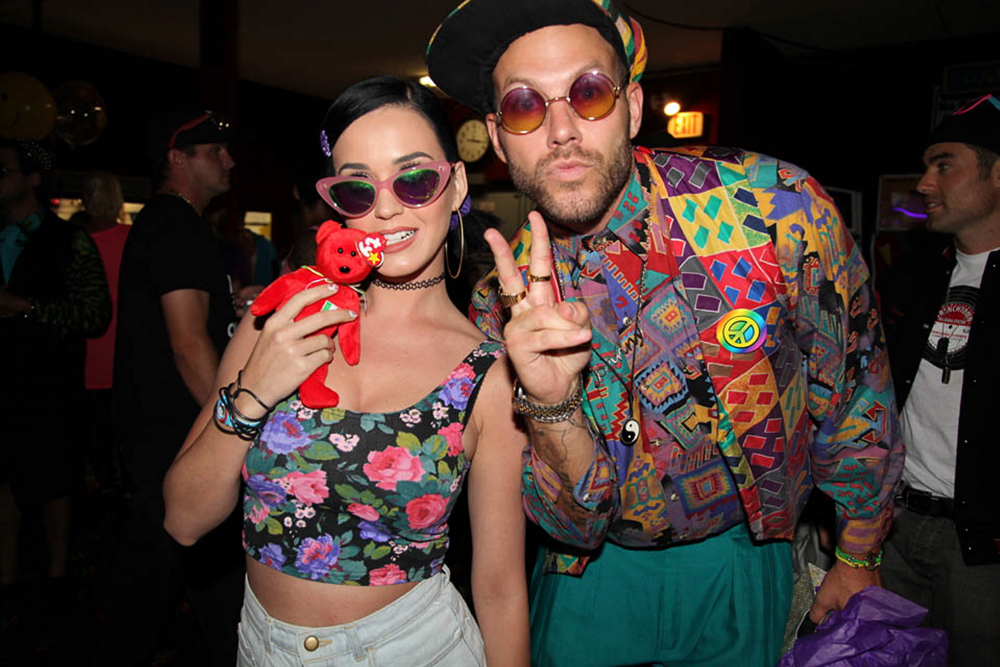 Katy Perry hosted a party at a skating rink, y'all. Doesn't that sound just like her? Roller skating boasts about the same level of whimsy as riding a basketed bicycle and making out with John Mayer, so Katy was right at home, I imagine. The party was held to celebrate the birthday of her (also whimsical) stylist, Johnny Wujek, and everything was going great until someone made the unfortunate decision to allow Lindsay Lohan, who was not on the guest list, into the bash. Apparently, Lindsay started drunkenly skating around in a mad effort to get close to Katy and have people take photographs, which would somehow prove that Lindsay is still relevant. Nice try, crackhead on wheels. This isn't a photo of Lindsay at the party, but this is how I like to imagine she looked regardless: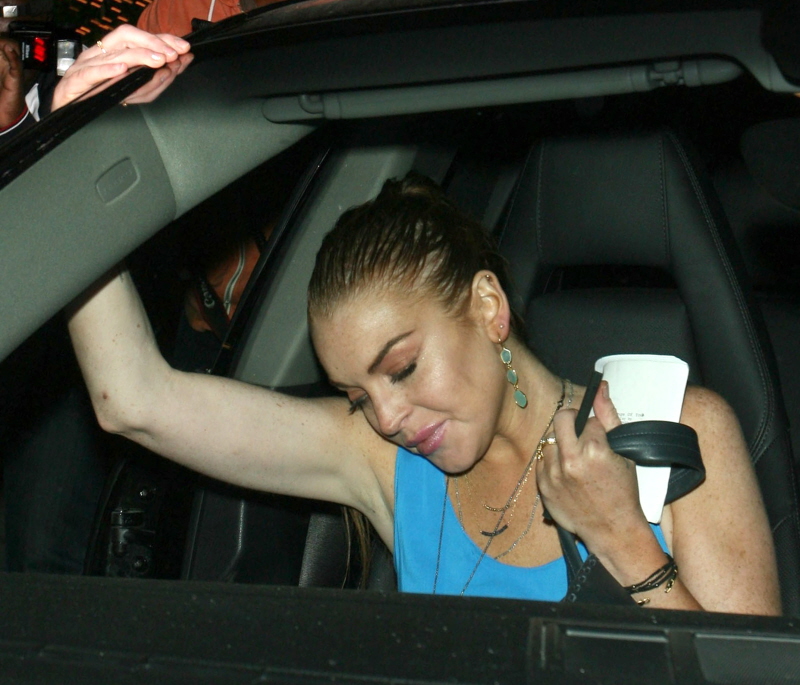 "Keep that train wreck away from me!"

A furious Katy Perry shouted that order after bisexual bad girl Lindsay Lohan tried to latch onto her at a recent roller skating pery hosted by the singer.

Things spiraled out of control quickly at the Glendale, Calif., rink during a July 14 party the 27-year-old threw for her friend, stylist Johnny Wujek.

Lindsay showed up uninvited and "dressed like a bag lady" at the '90s-themed bach, said a Hollywood insider. "She started acting really weird. She refused to talk to anyone and she kept following Katy around, trying to take a photo with her. Katy told friends, 'I think she may be drunk, so PLEASE keep her away from me!'"

But it got worse as the 26-year-old Mean Girls star — who's been in rehab at least five times — began catching up to Katy as they skated around the rink.

"Lindsay was hell on wheels!" said the insider. That's when, in utter desperation, the singer turned to a staffer and shrieked about keeping that "train wreck" off her back.

"Katy has a lot on her mind since splitting from Russell Brand, and the last thing she needs is more drama in her life — especially Lindsay Lohan drama," said the insider. "She hates to hurt people's feelings, but she's the first one to tell you she's avoiding all 'Debbie Downers' — and Lindsay was reeking of negativity. She finally took the hint and left."
[From Enquirer, print edition, August 8, 2012]
Isn't that weird how it was a 1990s-themed party too? I've always thought of roller skating as a 1980s sort of thing, but that's probably because that's when I was young enough to want to go to a skating rink. You know, "Careless Whisper" and whatnot.
As for Lindsay's obvious and pathetic need for approval from a fellow celebrity — any fellow celebrity will do — this is a typically desperate move. Good for Katy for totally shuting her down too, which is perhaps the only time I will every applaud anything Katy does. It's worth mentioning that Katy has been known to hang with some shady characters, so it's nice to know that she has some standards as far as companions go.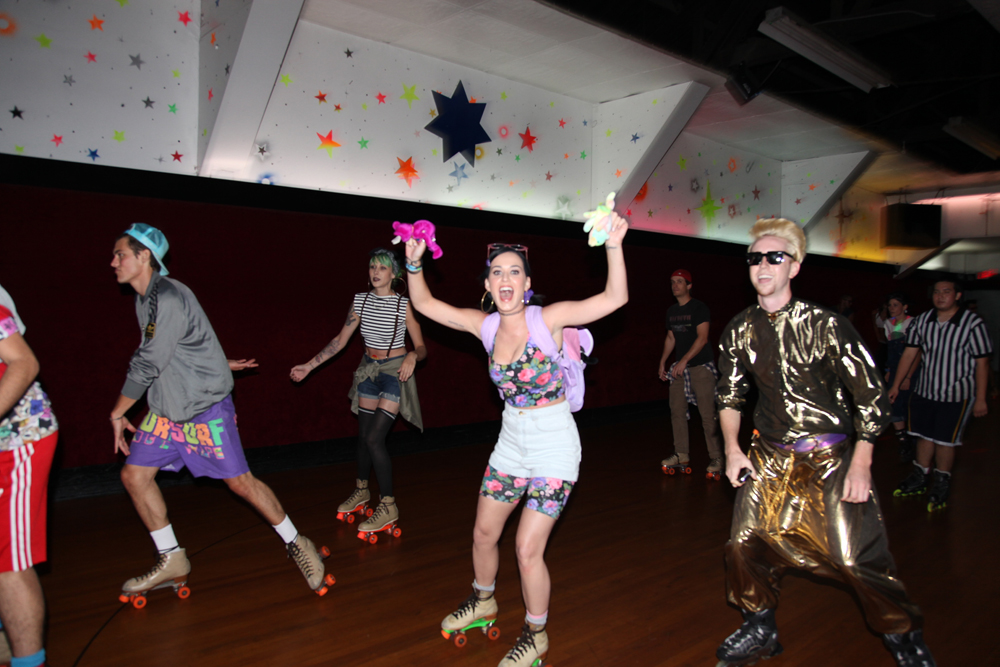 In (now-)vaguely-related Katy news, this week's Enquirer has a story about how Russell is, like, totally serious about his latest busty-brunette girlfriend, Isabella Brewster, and wants to have babies with her because she "seems like the real deal and a real keeper," and "it's great that she really wants to have kids too." C'mon, he's not going to move that fast after making a hasty decision to marry Katy, right?
Russell has also accepted a deal with the New Orleans District attorney to pay $500 in court fees and do 20 hours of community service for the incident in which he allegedly smashed a pap's iPhone into a Nawlins shop window. Part of the deal was a "not guilty" plea, which will prevent him from getting into hot water related to his past drug incidents outside of the states. Rusty plans on doing his community service hours by working with addicts. Good plan.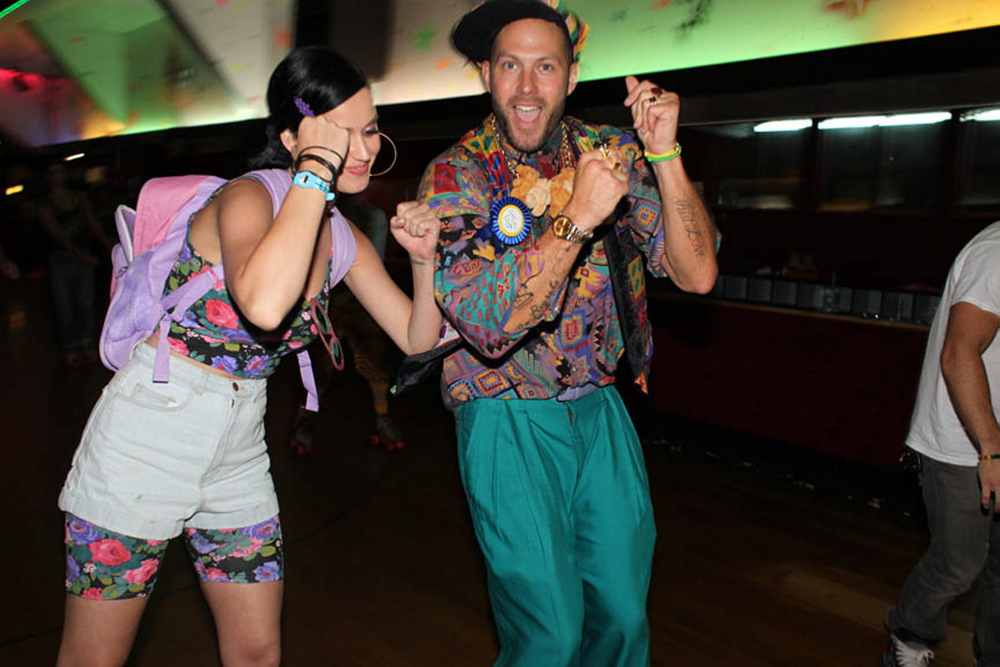 Photos courtesy of Fame/Flynet