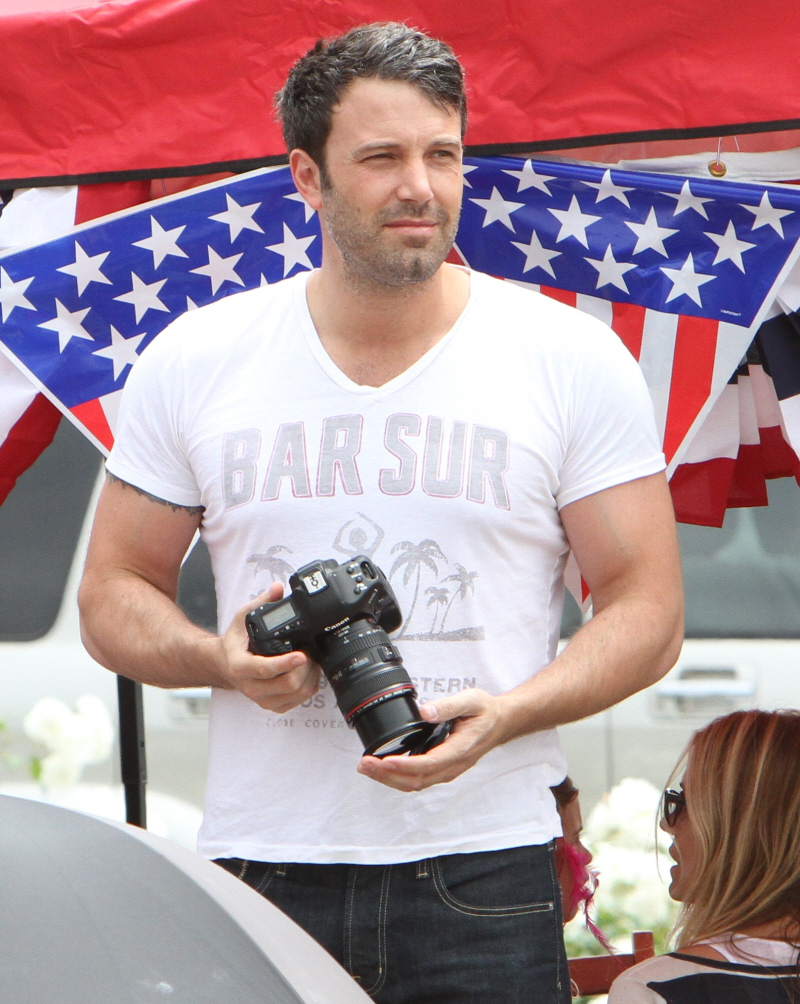 Ben Affleck, seen here in his wife's baby-tee, likes a good tan. Who can blame him? Despite the epidemic of leather-faced, perpetual tanning-bed victims, there ARE some people who just go into a tanning booth every once in a while for various reasons. Maybe they don't like tan lines (that's me!), or maybe they just need a little pick-me-up. Maybe they caught sight of themselves in bad lighting and thought, "Damn, I need some color." Maybe they looked at John Boehner and thought, "That's a good look – bright orange! I should try that." I don't know WHY Ben Affleck is allegedly using tanning beds. All I know is that I enjoy this story:
Strange but true: Ben Affleck has become a member at Le Beach Club Tanning Resort in Brentwood, California, spending hundreds of dollars at a time on tanning – which is weird since his wife, Jennifer Garner, is an advocate for a Neutrogena skin-health campaign!

"He's been using the most damaging beds there are," says a source. "She flipped when she found out!"
[From Star Magazine, print edition]
Ben Affleck is cheating on his wife with a tanning bed!! I actually have a theory, though, and one that might explain Ben's actions (but not his wife's alleged freakout). The theory: Ben is currently filming Runner, Runner in Puerto Rico with Justin Timberlake (I'm including some photos from the set below). It's possible that his character is supposed to be someone who has been living on the island for a while, maybe? Someone used to beach living? And maybe Ben decided to do some preparation and he got a nice tan before he came to the set. Either that or Ben's side-piece likes him tan. Either/or.
Photos from the Runner, Runner set. That's Timberlake in the last two photos. The movie's about gambling, I think.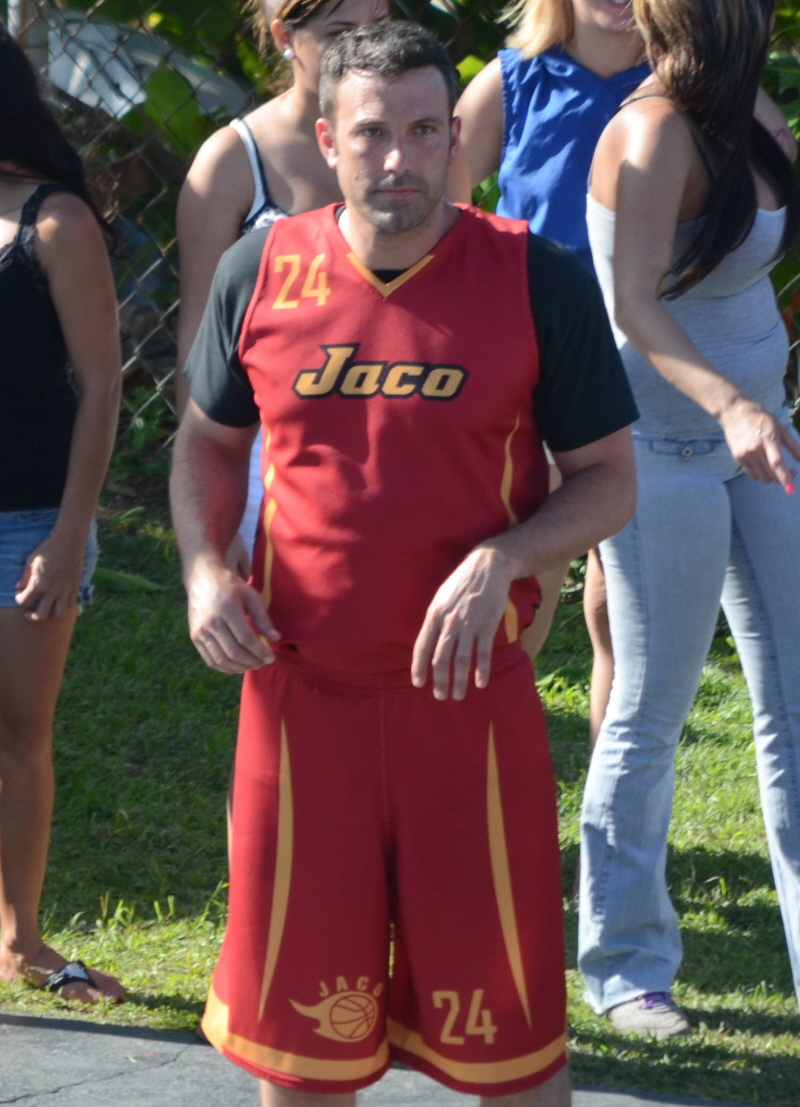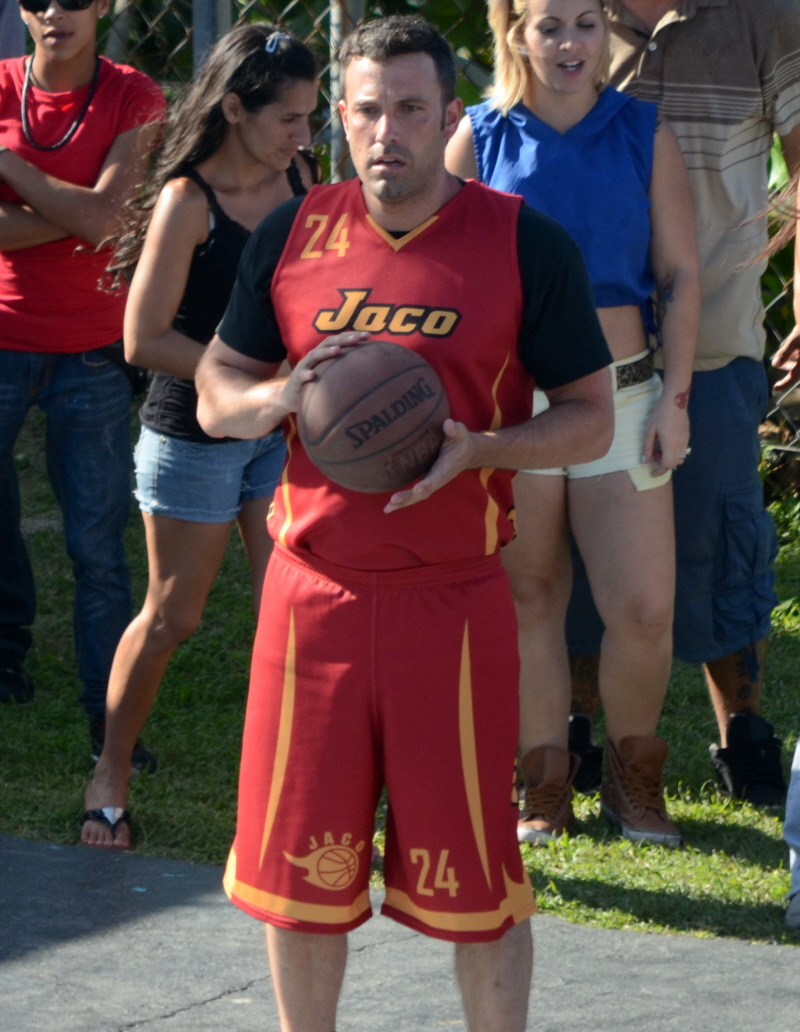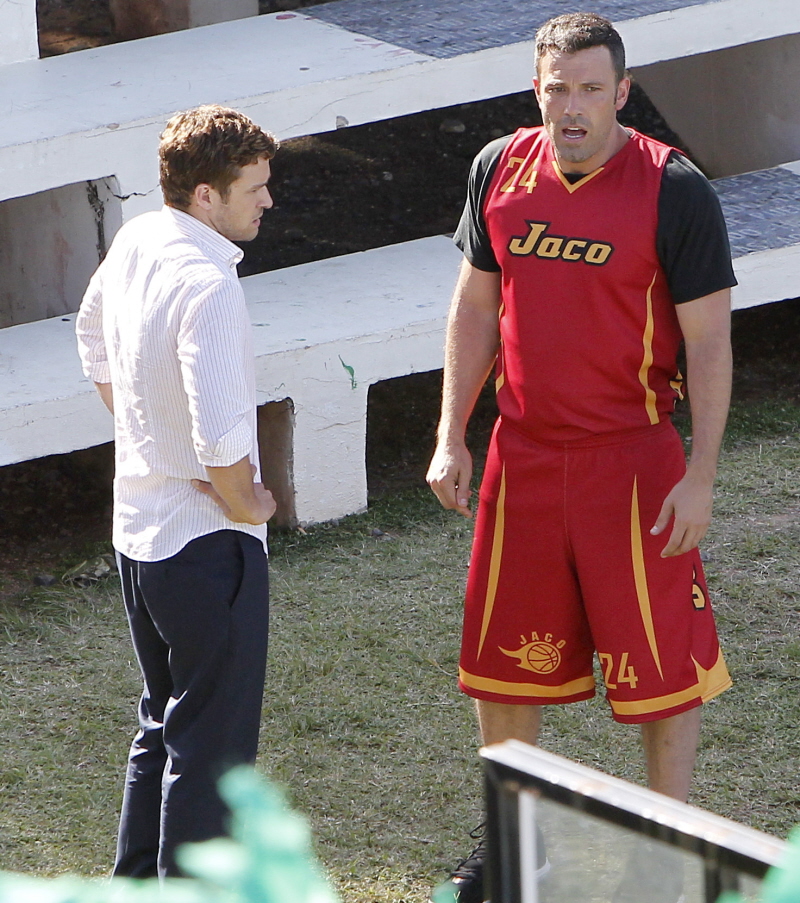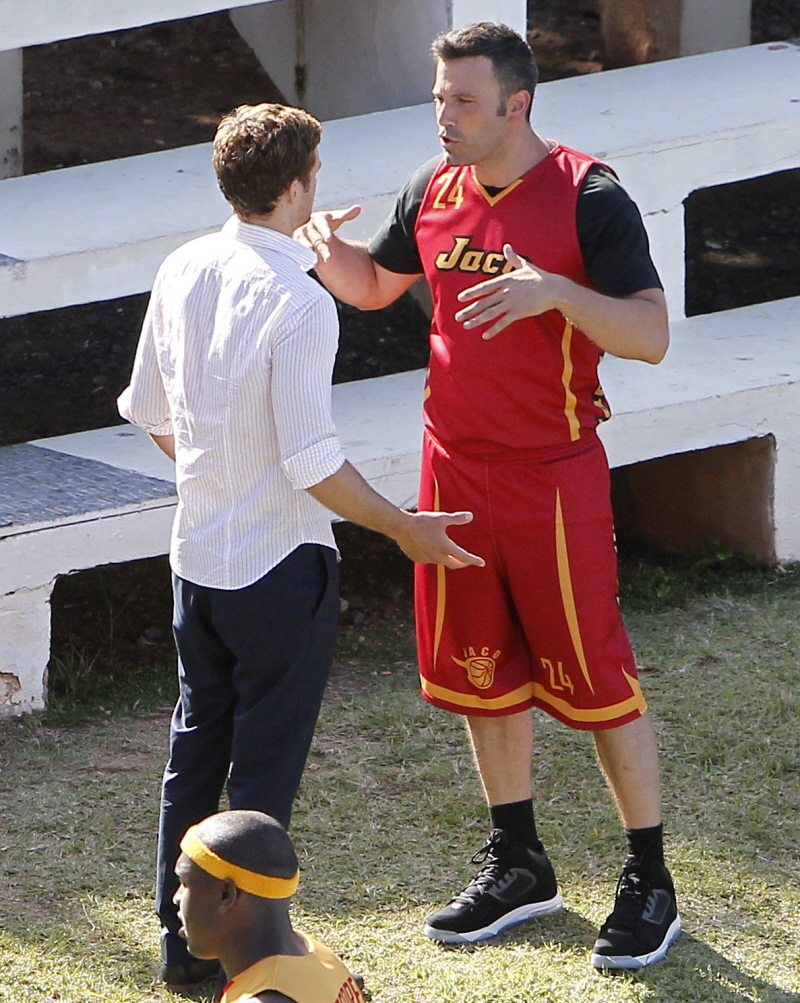 Photos courtesy of Fame/Flynet and WENN.