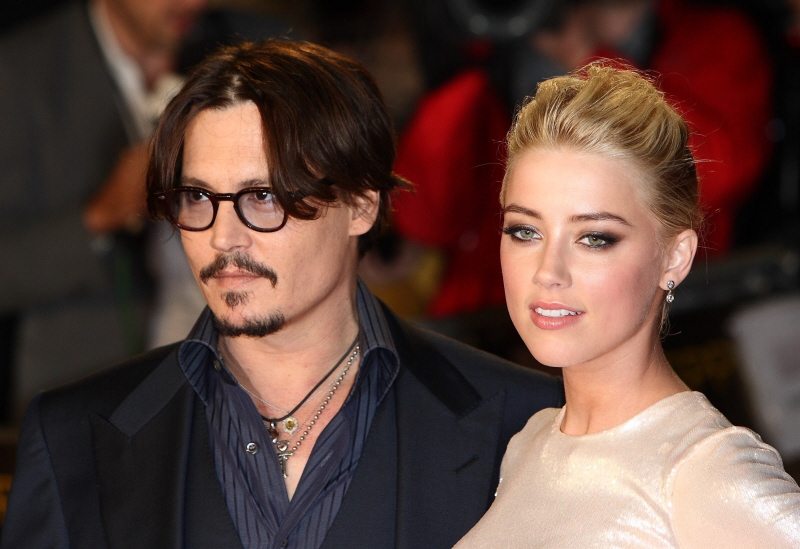 Can you believe all of the drama that's happened this summer? And the summer's not over! Kristen Stewart cheating on Sparkles. Katie Holmes dumping Tom Cruise. And before all of that, it was Johnny Depp and Vanessa Paradis and Johnny's wandering dong (alleged). Yes, this whole thing feels dated because it was two major gossip-news cycles ago, but I'm still interested in exactly what went down. Allegedly, Johnny and Vanessa are on a family vacation right now with their kids. Allegedly, Amber Heard is back with Taysa van Ree. So are we just supposed to act like nothing happened? Like Johnny wasn't quietly boning Amber for months? Because that totally happened. He was boning her for several months, if not on-and-off for the better part of a year. So why the dramz pull-back? Last week, an interesting theory was floated: Amber ended things with Johnny because she didn't like the drama. The Enquirer claims something similar this week:
Johnny Depp's new squeeze, Bisexual beauty Amber Heard, kicked him to the curb after she was labeled a homewrecker, say sources. Depp, 49, and Amber, 26, were hot and heavy until the publicity surrounding the bustup of Depp's 14-year-relationship with Vanessa Paradis overwhelmed the budding romance.

"Amber didn't want to be seen as the vixen who tore Johnny's family apart," an insider told The Enquirer. "Johnny had assured her that his relationship with Vanessa was over before they really got serious. But when Amber got drawn into the publicity after their split, she wasn't happy at all. She actually went into seclusion."

Depp and Heard reportedly got together while filming "The Rum Diary" in 2009. They continued to see each other after filming wrapped, and Amber broke off her relationship with Tasya Van Ree. Johnny continued to see Amber on the sly after production on his latest film, "The Lone Ranger" began in New Mexico a few months ago, said a source on the set. He even bought her a horse so they could ride together.

"But as filming progressed, Johnny started to have eyes for his beautiful British co-star, Ruth Wilson," said the source. "Word got back to Amber, and that was the final straw. She abruptly went back to her former girlfriend and is now crying on her shoulder."
[From The Enquirer, print edition]
I thought The Rum Diary filmed in 2010, but whatever. I don't know if Amber and Johnny were a thing when they filmed the movie, but I think they were a thing when they were promoting the movie. And while I don't think Amber enjoyed being called a "homewrecker" or anything, let's not pretend that she didn't enjoy the (albeit brief) association with Johnny Depp – she was getting pap'd way too much, and she probably got a lot of meetings out of that association. So… did she dump him? Or did he get bored and move on, which is looking more and more like his M.O.?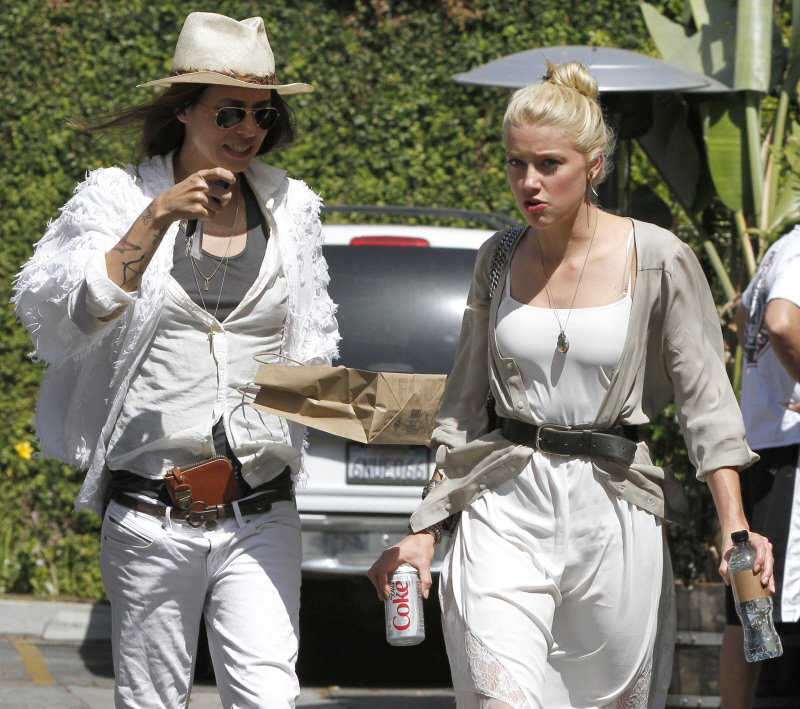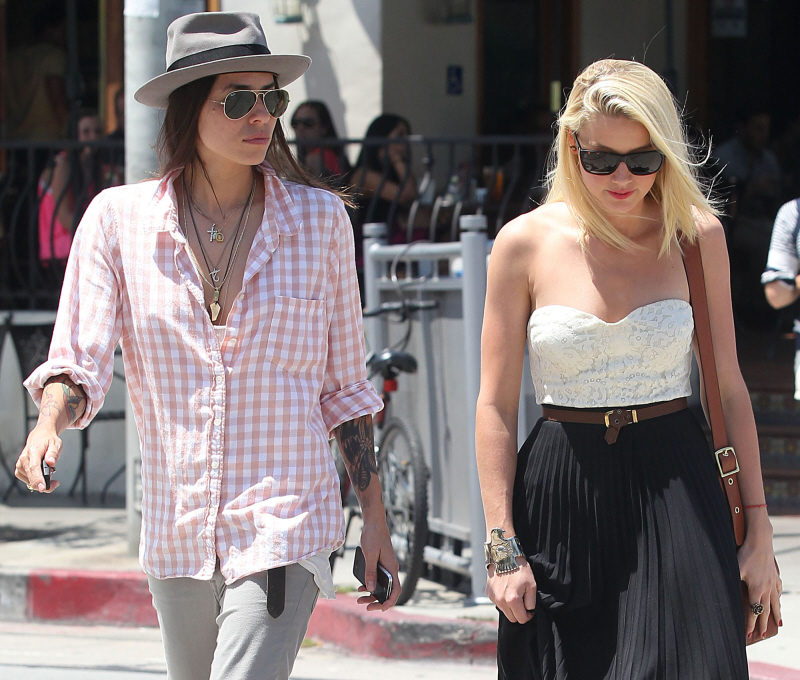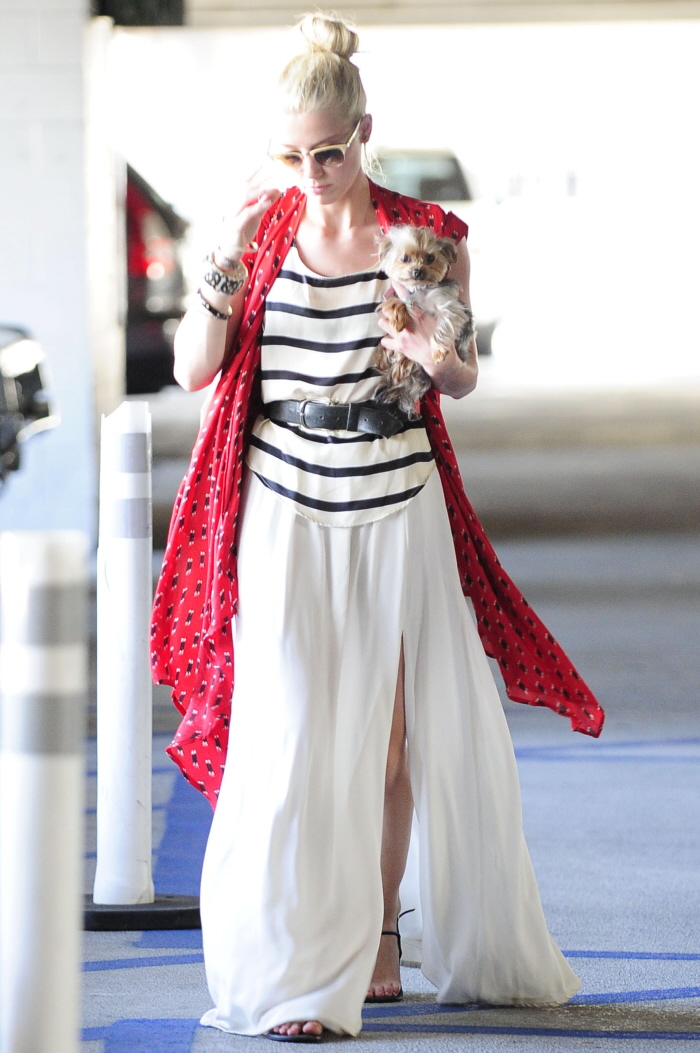 Photos courtesy of WENN and Fame/Flynet.