Amber Heard was out in LA with her on-again (?) girlfriend Tasya Van Ree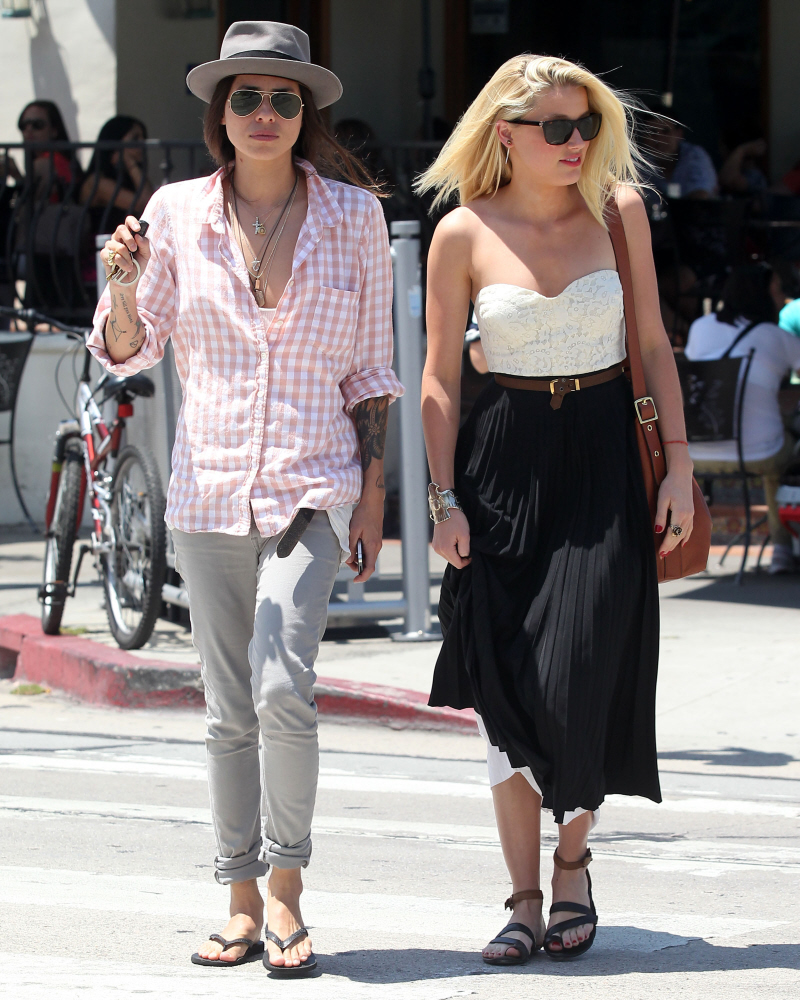 Here are some new photos of Amber Heard and her maybe-girlfriend Tasya Van Ree in LA yesterday, having lunch. I think we can safely say that Amber is enjoying all of this speculation that she's been secretly dating Johnny Depp this whole time, and she enjoys the speculation that she might also still be with her girlfriend too. I don't know what's going on – Us Weekly claimed that Amber and Johnny were (are) definitely dating. In Touch Weekly and The Enquirer said that Amber and Tasya are definitely over, but are still friends. Somebody actually theorized that Amber is talking to Tasya about Johnny. I really don't know, but I suspect that Amber likes that everyone is theorizing about her. I mean, she could just issue a statement through her rep – like, "The rumors aren't true, I'm still with Tasya." But she likes the back-and-forth.
I have to say… looking at these photos of Taysa, it feels like Amber has a type. She doesn't care if it's a dude or a lady, just as long as her partner is a brunette, and looks like a grungy hippie. Taysa is definitely giving me Johnny Depp vibes here. Also: Amber's outfit is awful and unflattering.
Maybe this photo op was specially designed to combat the tabloid reports that Vanessa Paradis blames Amber for VP & JD's split, and that Vanessa thinks Amber is a "two-bit nobody"? No idea.
PS… Please, for the love of God, STOP with the troll-y questions, "I thought she was lesbian? Why are you saying she was boning Johnny Depp?" As I've already pointed out a dozen times already, Amber doesn't self-identify as a lesbian. She's said that she's been in love with men and women. She's bisexual, but she doesn't label herself.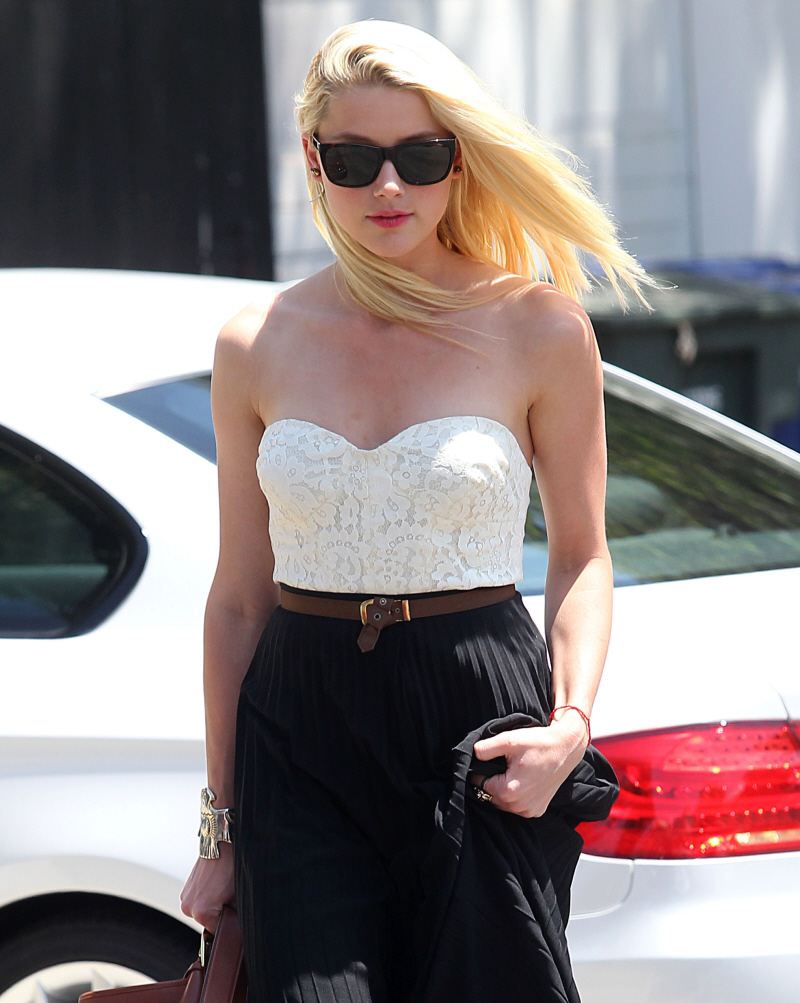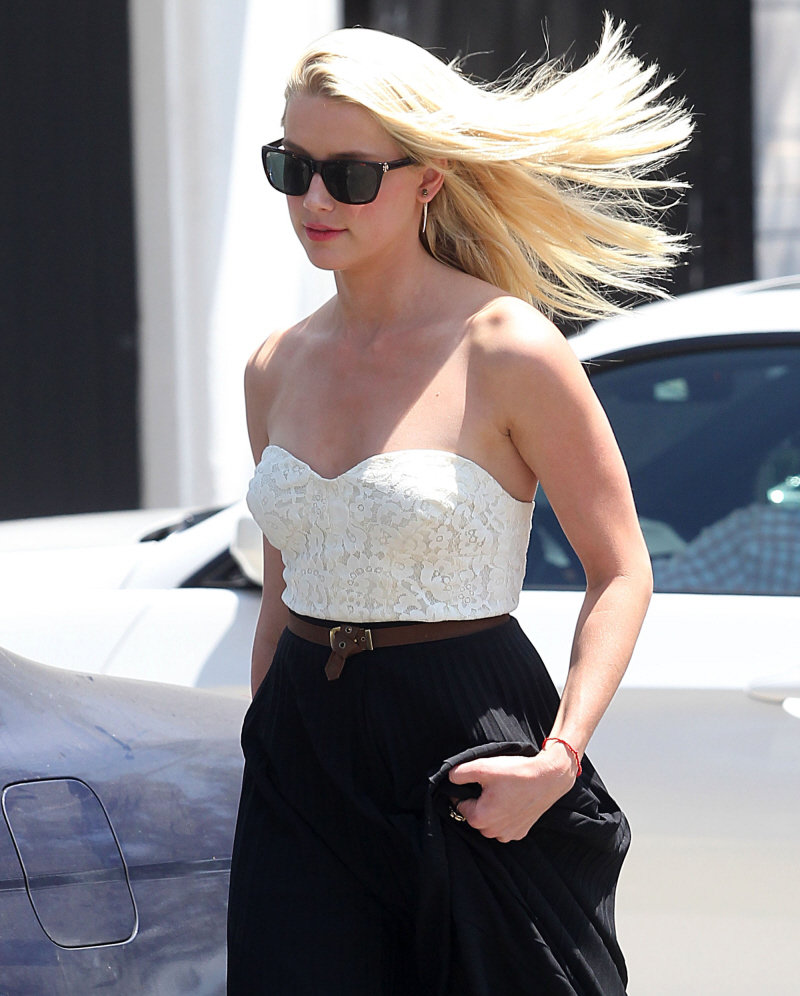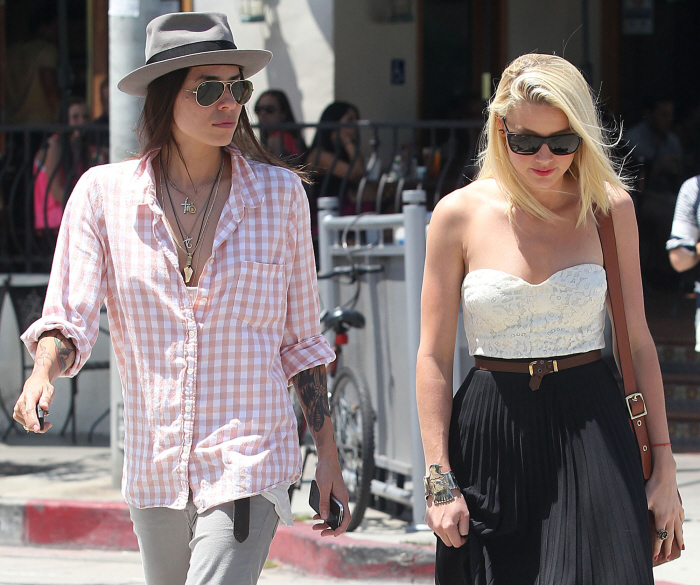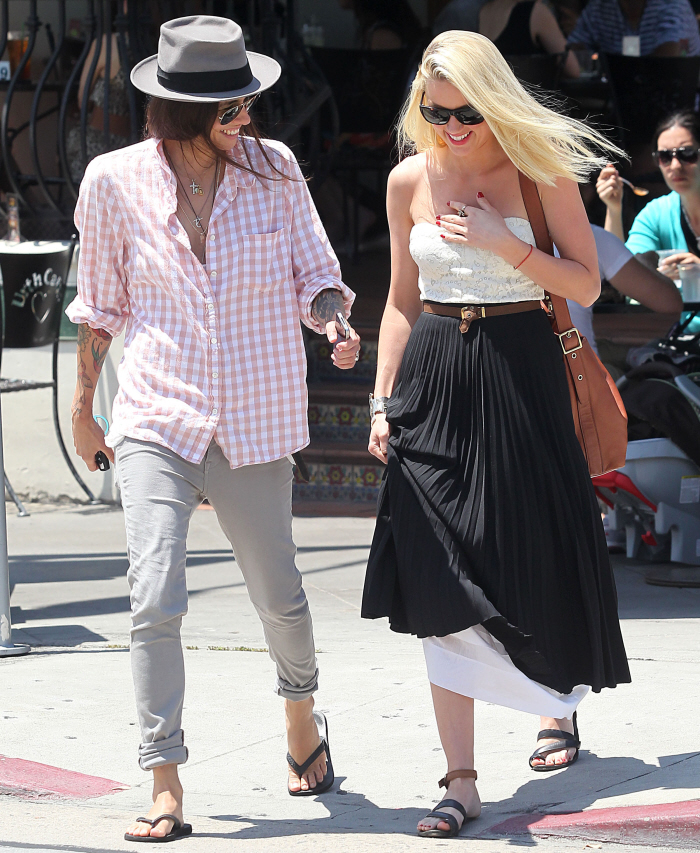 Photos courtesy of WENN.

Written by Kaiser

Posted in Amber Heard, Tasya Van Ree

- Zach Galifianakis is awesome [Buzzfeed]
- Prince at the Billboard Music Awards [D-Listed]
- Bieber's Billboard look [Go Fug Yourself]
- Married to Medicine recap [Reality Tea]
- Celebrity first marriages [Pajiba]
- The last Mad Men baffled a lot of people [Lainey]
- Karolina Kurkova's crazy hot dress [Moe Jackson]
- Jennifer Garner on set [Popsugar]
- Kitten vs. Lizard [CDAN]
- Doetzen Kroes' great butt [Celebslam]
- Shameless star Jeremy Allen White [OMG Blog]
- RIP Ray Manzarek [Bossip]
85 Responses to "Amber Heard was out in LA with her on-again (?) girlfriend Tasya Van Ree"