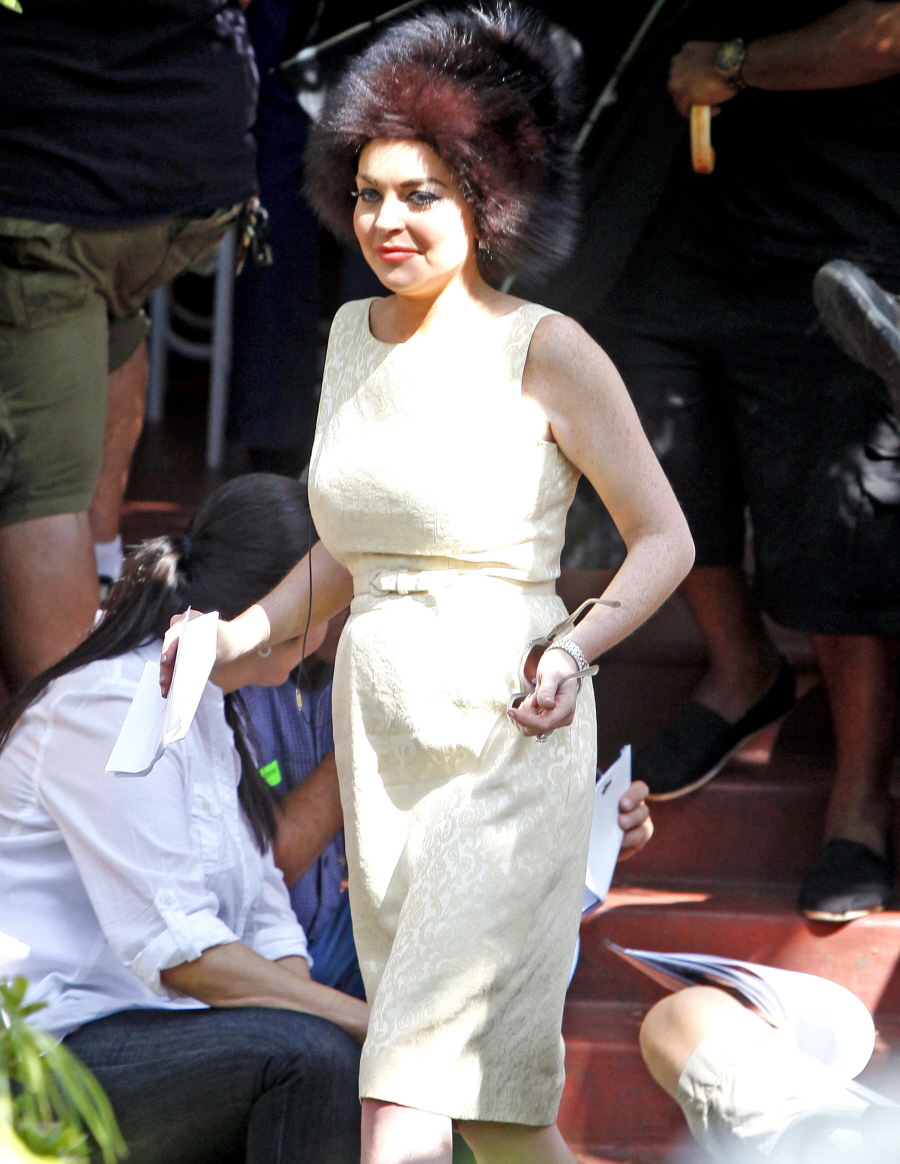 Back when Lindsay Lohan's casting in Lifetime's Liz & Dick movie was first announced, The Enquirer claimed that Elizabeth Taylor's family was, not surprisingly, appalled by everything about the Lifetime project. According to a family friend, "It's a slap in the face to Elizabeth's memory to have this errant party girl play her. She'd be screaming bloody murder over this whole fiasco!" Well, it seems like Lindsay was trying to cozy up to some of Elizabeth's close friends and family members before the production, and none of them would give her the time of day:
Lindsay Lohan is counting on the biopic Liz & Dick to revive her once bright career. So she reached out to Elizabeth Taylor's former inner circle, hoping for personal details about the screen legend that would help her performance. But friends of the late violet-eyed beauty, like Sharon Stone and Colin Farrell, as well as her children from her second marriage, Michael and Christopher Wilding, want nothing to do with LiLo.

"They think it's embarrassing – especially considering her troubled past – that she would be picked to play such an icon," says an insider. "They know Liz would never have given her the thumbs-up."

At first Lindsay ws hurt at the snub, but now she's found a way to make it work for her. The source says that if her performance fails to win accolades, she'll point to "the lack of research."
[From Star Magazine, print edition]
Part of me thinks this is BS simply because I don't think Lindsay even bothers to "prepare" for roles beyond "holding up a copy of Furious Love while Terry Richardson takes photos of her crack-rack." But, on the other side, Lindsay IS desperate to connect herself to anyone and anything more legit than her array of cracked-out enablers. Obviously, people take advantage of the LOHAN CACHET all the time, but somewhere in that crack-addled mind of Lindsay, she wants some kind of "respectability." She's just not willing to do what it takes to really get it, though.
Here are some photos of Crackie Von Cracks-A-Lot taken by Lady Gaga last week. Rough. Very rough.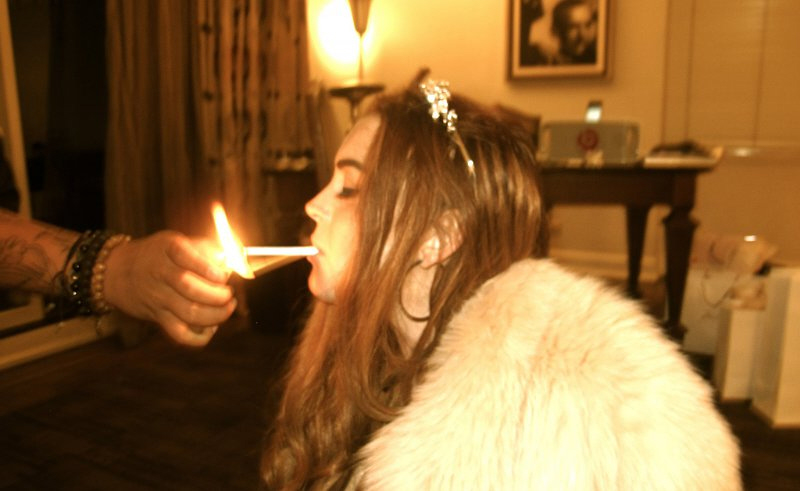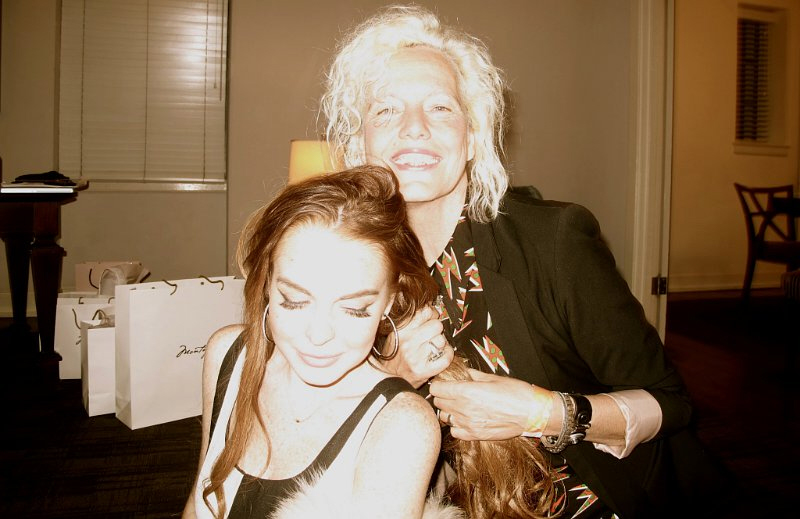 Photos courtesy of Lady Gaga's Twitter, Fame.