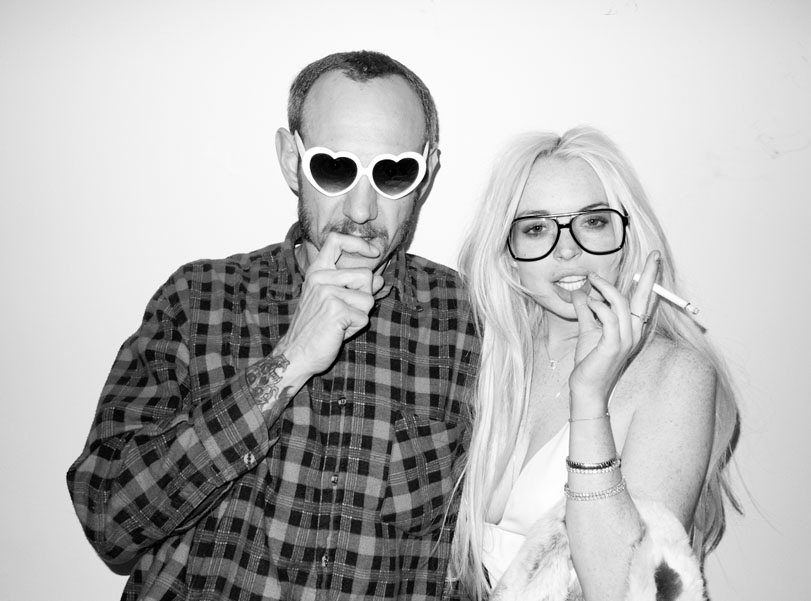 Terry Richardson (otherwise known as "Uncle Terry" or "Pervert Terry") just published a photo shoot with Lindsay Lohan, taken at the Chateau Marmont. LL is back to living at the Marmont, you know. She moved out of her Venice Beach crack den, and now she's living (working) out of the Marmont, where sources say she's back to her old tricks and then some. Some say she's hooking, some say she's just giving it away as some kind of cracked-out tit-for-tat for work or drugs. God knows. You can always count on Terry Richardson to exploit it, though.
Uncle Terry did a photo shoot with the Cracken for Love Magazine – we saw the photos yesterday. Some say she was trying to do Marilyn Monroe once again, but I tend to think she was just doing herself, I guess. In this set of photos, I guess LL is publicly campaigning for the part of Elizabeth Taylor still – in several of the shots, she's holding up the excellent book Furious Love, all about Taylor's love affair with Richard Burton. Allegedly, Megan Fox was also in the running, but Megan's camp seems to be shooting down those rumors, while Lindsay keeps telling people that the part is hers. Poor Elizabeth Taylor, being used like this by a crackhead. It makes me sick to my stomach. By the way, I'm just using the Richardson photos where LL is (relatively) clothed. If you go to Terry's Diary, you can get a look at plenty of shots of crack-nipple and meth-face. This whole photo shoot is just so… sad? Is that what it is? Or is it just pathetic?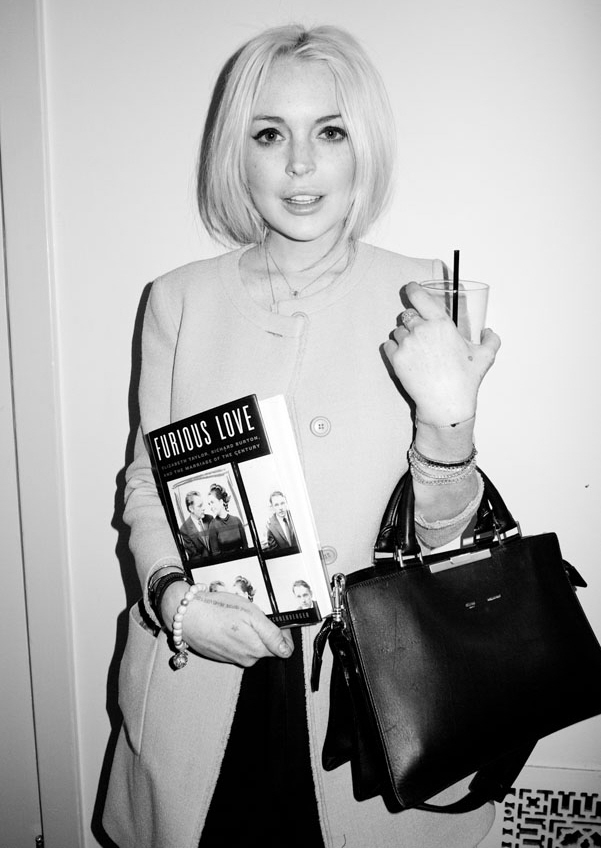 photos courtesy of Terry Richardson via Terry's Diary.