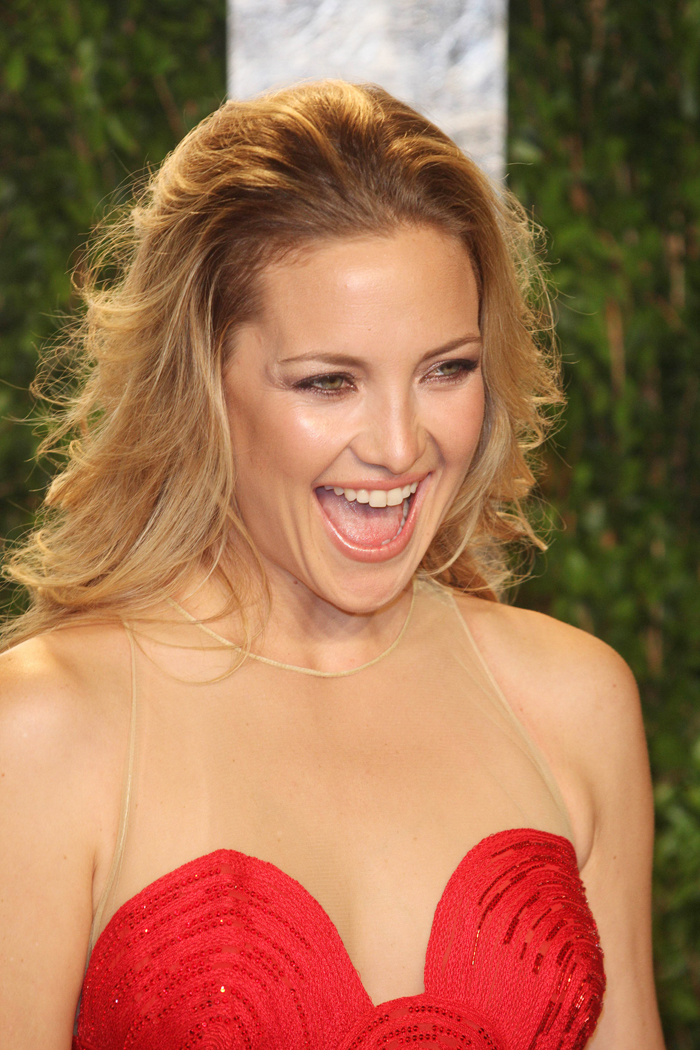 Over the past decade or so, Kate Hudson's acting career has progressed from promising, Oscar-nominated darling to a chick who starred in far too many terrible romcoms. Her last movie, A Little Bit of Heaven (which honestly should have been named Hot Lovin' & Colonoscopies) even went went straight to video-on-demand. According to a story in this week's issue of Star, Kate hasn't been blaming her career downfall on poor film choices. Instead, she's focusing her ill will on "longtime frenemy" Scarlett Johansson, and Kate is allegedly furious that Scarlett has suddenly made it so big as a result of her Black Widow role in both Iron Man 2 and The Avengers. Here's the story: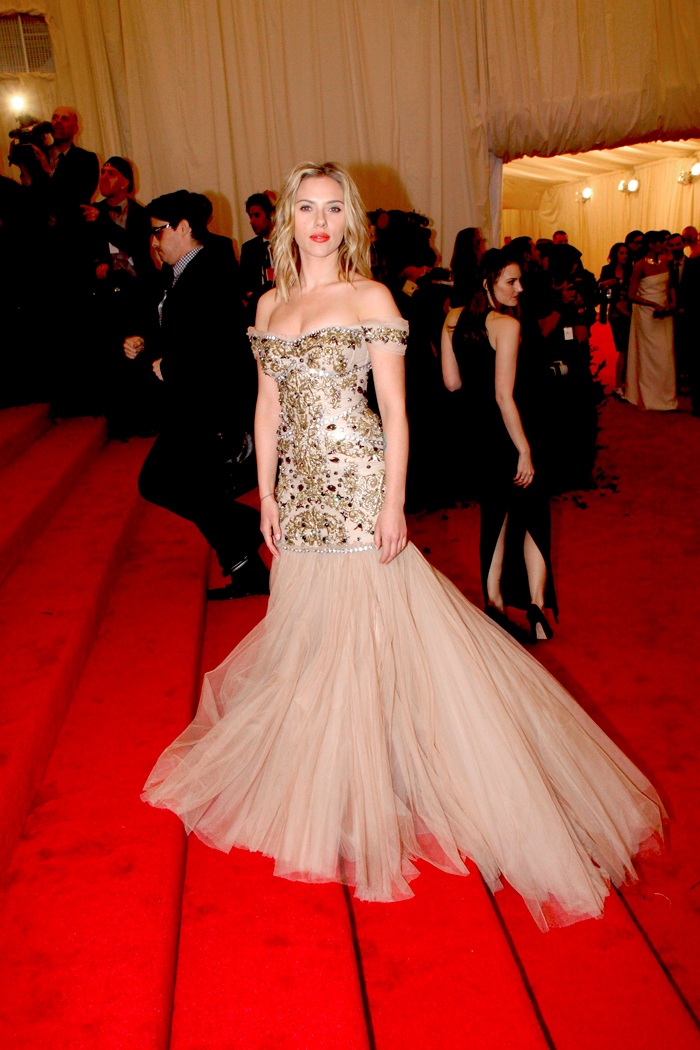 Nothing can decimate a star's ego like watching a rival's stunning career success. Ever since Scarlett Johansson's movie The Avengers exploded at the box office — rewarding ScarJo with a $20 million paycheck for the sequel — longtime frenemy Kate Hudson has been seething with jealousy.

Scarlett and Kate's rivalry began years ago, when they were competing for Justin Timberlake. Now that Scarlett's career has skyrocketed while Kate's has stalled, the Something Borrowed actress has been plotting a jealousy-fueled comeback that she hopes will dethrone ScarJo as the queen of Hollywood.

Says a source: "It's incredibly petty, but she still bitches about Scarlett to this day. Every time Kate gets an endorsement deal she Googles to see Scarlett's deal so she can compare. Kate hasn't had a major hit in ages, but she's letting it be known that she's ready to break out of her mold and become the It Girl in Hollywood again." We'll see…
[From Star, print edition, August 8, 2012]
Honestly, I think the biggest surprise in this story is that Scarlett will be pulling down $20 million for an Avengers sequel. That figure can't be accurate, but I'm sure she received a substantial raise from the first movie. Actually, scratch that — Movieline has confirmed the salary rumor, but I still think it's an overstatement.
Here's the thing though: Scarlett has played her cards quite well with Black Widow, and she reportedly got her foothold with this character by accepting a lowball salary to play the role in Iron Man 2. It was a risk that paid off in spades (plus, she was great in The Avengers), and there's no way in hell that Kate Hudson could ever pull off that kind of career move.
In any event, it's not like Scarlett really has to look over her shoulder or anything because Kate's not going to be catching up with her anytime soon.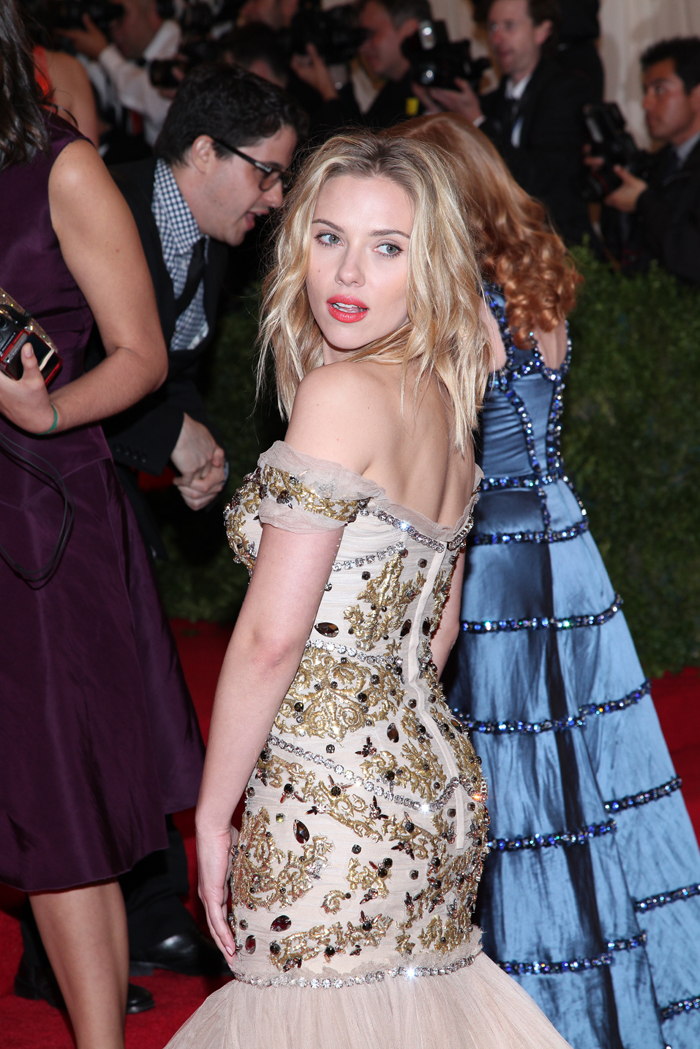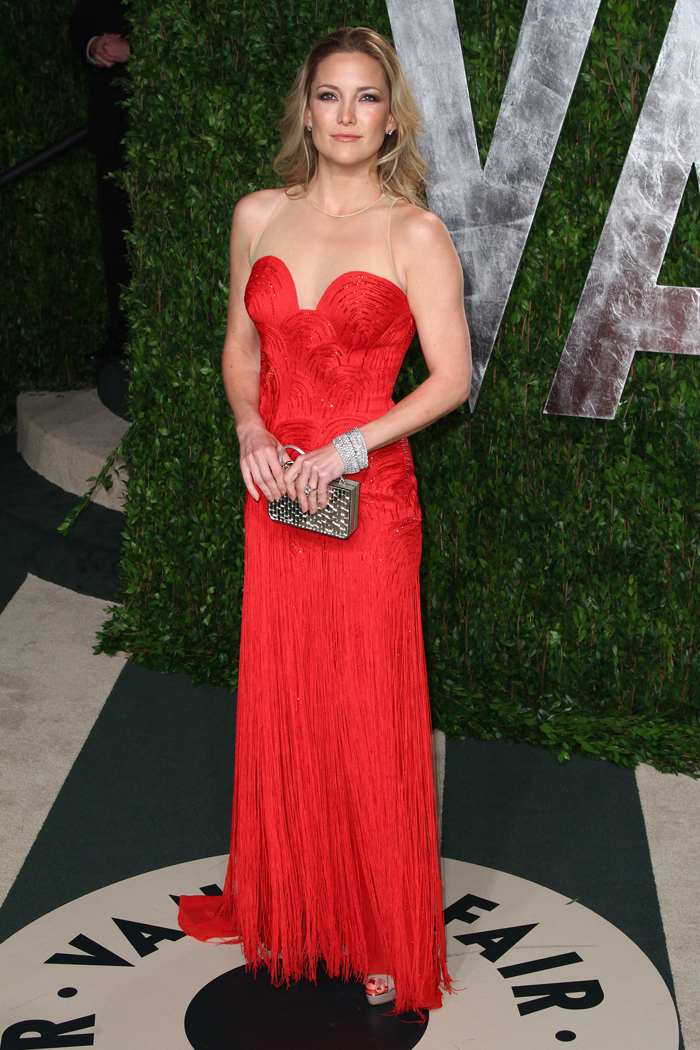 Photos courtesy of WENN