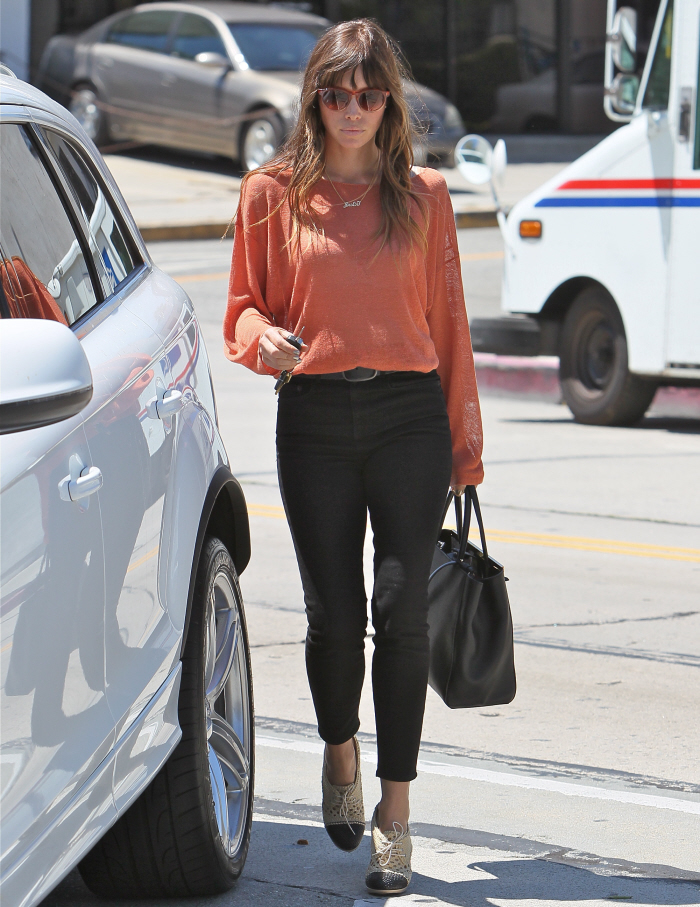 I had a total brain-fart when I was going through these new photos of Jessica Biel in LA yesterday. She was photographed out and about in one outfit, and then she added a blazer to go into Jimmy Kimmel's studio, and then she wore a third outfit for Kimmel's show. My brain-fart was: "WTF is she even promoting? Her wedding? Her relationship with Justin Timberlake?" But no, Jessica actually has a movie – the Total Recall remake, which comes out… next week? Yes, next week. Honestly, Jessica looks like the weakest link in an already weak film, but who knows? It might make some money. Kate Beckinsale actually looks like she's doing a pretty good job with her ass-kicking role, but the previews make me worry about Biel AND Colin Farrell. Here's a clip of Biel on Kimmel – her dress is AWFUL.
Biel has been doing press throughout the week, but she kind of got eclipsed by this Kristen Stewart stuff. Everything has gotten eclipsed by it, except for maybe the stuff with the Jackson family and the Olympics. Biel hasn't really been saying anything of interest during her junket – she said she enjoyed her "vacation" in Puerto Rico while she was keeping an eye on Justin while he films. She said she wants to start a restaurant, despite the fact that she can't cook and doesn't know anything about food. This quote in particular annoyed me: "I would have the bakery component. I say I'm into it, but I'm not a great beaker — yet. Baking is really very mathematical and I'm terrible at math. I'm a really good loaf person. I do loaves — but sweet loaves! — like zucchini loaf or banana loaf or banana blueberry loaf. It's really good! Please come to my restaurant. It's going to be called Oh, Fudge." I hate when women are all, "OMG, MATH IZ HARD." I mean, really? Is that where we are?
The Enquirer had a slightly interesting story about Biel and her "jealousy" over JT's ex-girlfriend Cameron Diaz. Allegedly, Biel thinks Camy still wants to get back with JT, and Biel is trying to shut it down because Biel is just so focused on getting Justin down the aisle that she's willing to overlook EVERY sign that Justin will make a horrible husband.
Dear God… her BANGS. I am filled with loathing for those bangs. She looks so much better without them. I really do think Justin is going to make her be a bangsy bride. Which is so sad, right? And yes, Biel is wearing a "Justin" necklace. Would he ever wear a "Jessica" necklace?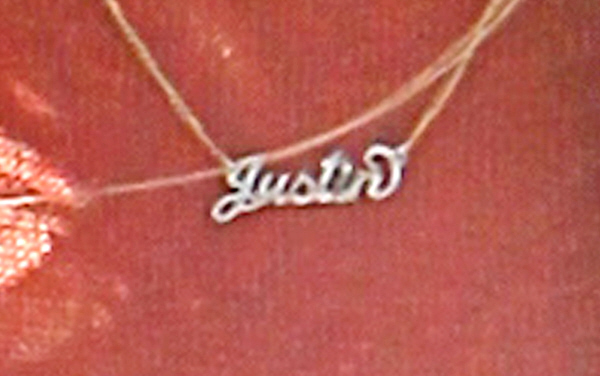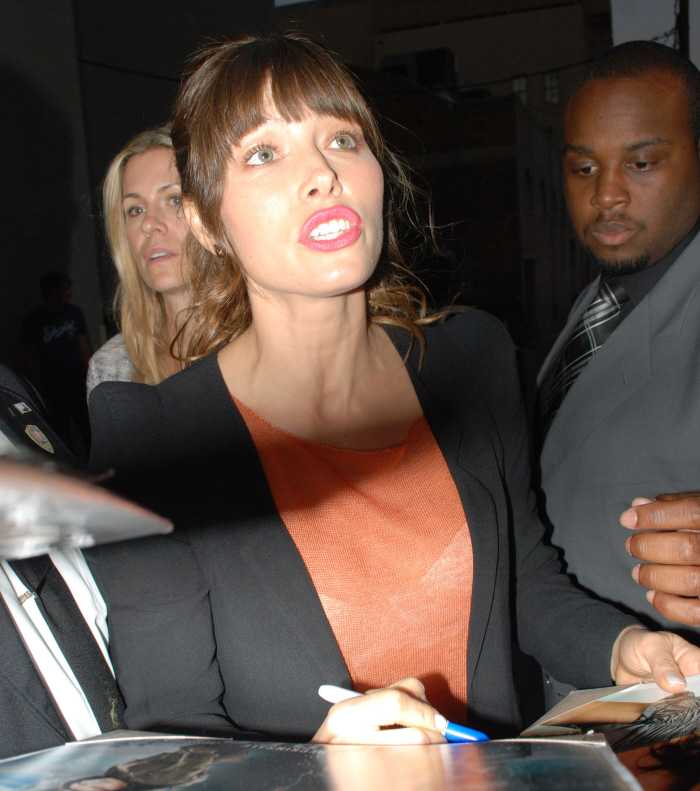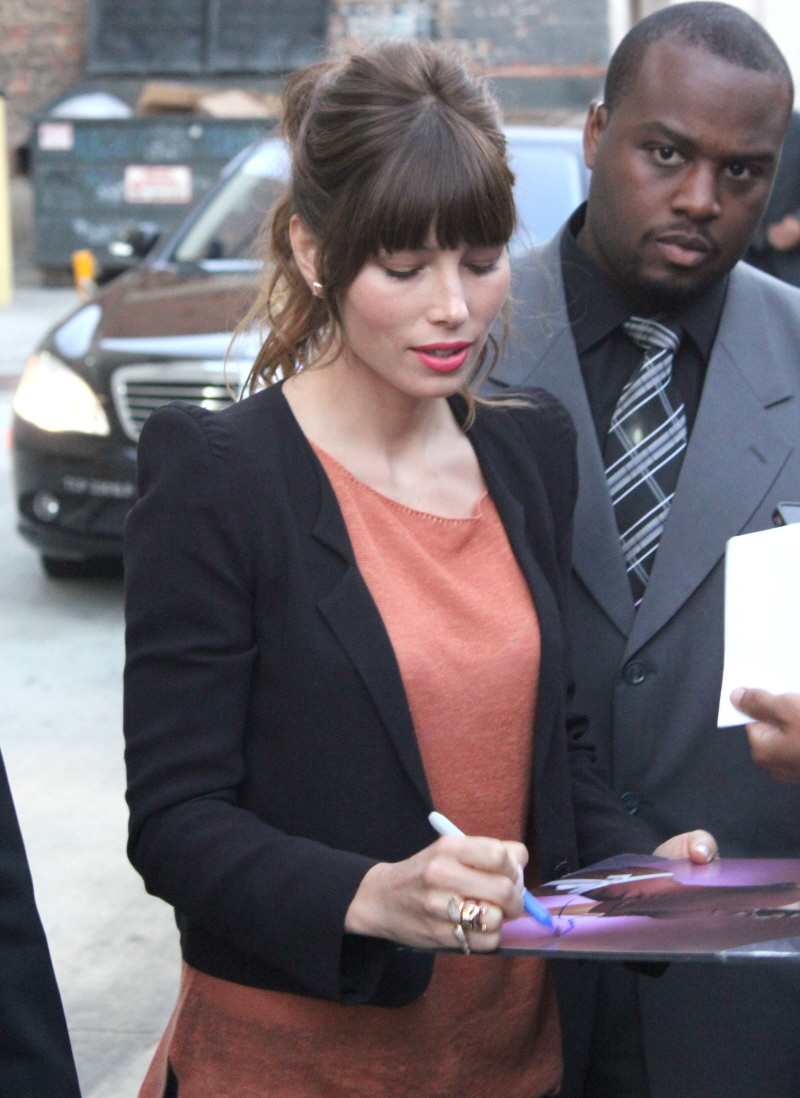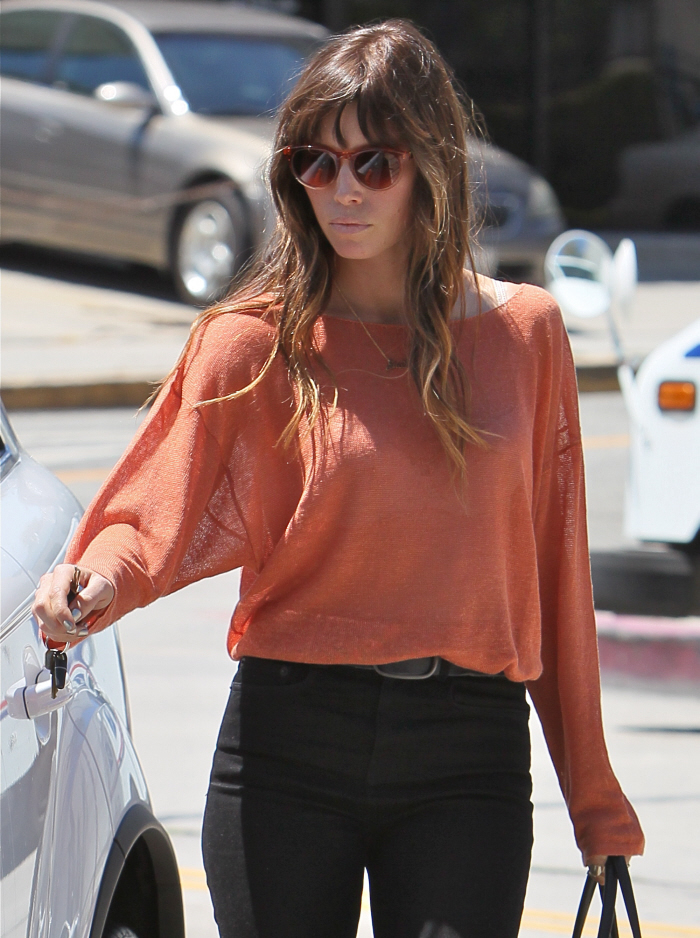 Photos courtesy of WENN and Fame.